Memorial Day is the bright spot of sunshine at the end of a long, snowy winter. It's also the perfect excuse to dust off the grill, tell your friends and family to don their new all-white outfits and throw a soirée to celebrate the patriotic start of the summer.
Whether you're planning a picnic-style party in the park or an at-home backyard bash to kick off the summer fun, we have you covered with the perfect Memorial Day recipes. From entrees and sides straight off the grill to desserts and drinks, here are some ideas for a Memorial Day cookout menu that will spotlight the most refreshing flavors of the season and give your spread a dash of the festive red, white, and blue.
Memorial Day Recipes To Kick Off Summer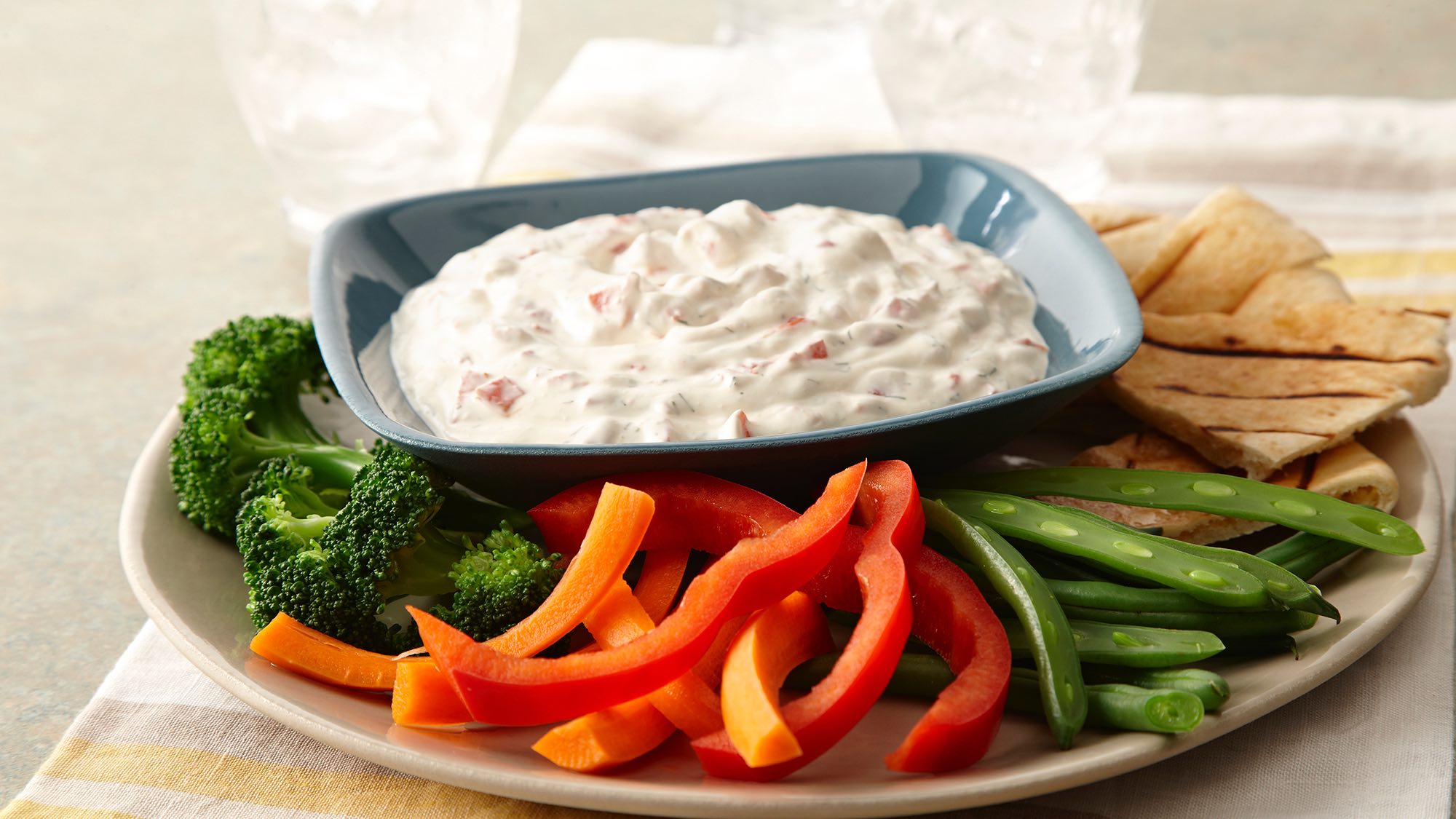 Memorial Day Appetizers
A selection of dips is an easy way to get things started and let your guests mix and match. Serve up tons of fresh spring veggies with roasted carrot yogurt dip, some smoky baba ganoush, tomato and roasted red pepper dip seasoned with a medley of spices or the classic onion dip for chips. Or make your very own melted cheese bowl with a Philly cheesesteak dip.
Get creative and whip up some easy Mediterranean bruschetta toasts. Season tomatoes, cheese, and French bread with a little oregano and basil. Save some of the French bread and make Old Bay grilled corn pico de gallo or shrimp bruschetta. Need something for the kids (or the kid at heart)? Try cinnamon apple rounds for a fun starter.
Want a more heartier appetizer? Try some of our backyard BBQ favorites like nachos and wings. Set out a nice spread of pulled pork nachos or peach pepper wings and you'll be begging your guests to leave room for the main course.
Memorial Day Grilling
Grills go with summer like corn goes with cob. For an instant hit at your backyard bash, pull out your McCormick Grill Mates Barbecue Seasoning and get to shaking it over your choice of burgers, chicken, ribs, wings, or steak. Meat plus seasoning is the easiest way to create a feast when you're grilling.
Feeling a little more ambitious? Serve up some Old Bay barbecue chicken, bacon wrapped scallops or give our beer can chicken recipe a try. Want to do a boil but not all the prep and clean up? Try this jazzy shrimp boil foil packet recipe that cuts down the prep and cook time but provides all the flavor. Or, go meatless with a platter of BBQ pulled jackfruit spiced with lots of smoked paprika that your vegan friends are sure to love.
Craving burgers? Try this tasty classic burger recipe – or, if you're looking for a little more oomph, this jalapeno bacon burger recipe, juicy turkey burger, this ooey gooey chili cheese fry burger for a perfect addition to your Memorial Day BBQ!
Another summer grilling favorite to add to the Memorial Day menu is hot dogs. Give our Coney chili hot dogs or our grilled turkey sausage with cucumber relish a try. Looking for more tasty Memorial Day recipes on the grill? Impress your cookout guests and add some charred, BBQ flavor to the mix with these tasty grilling recipes.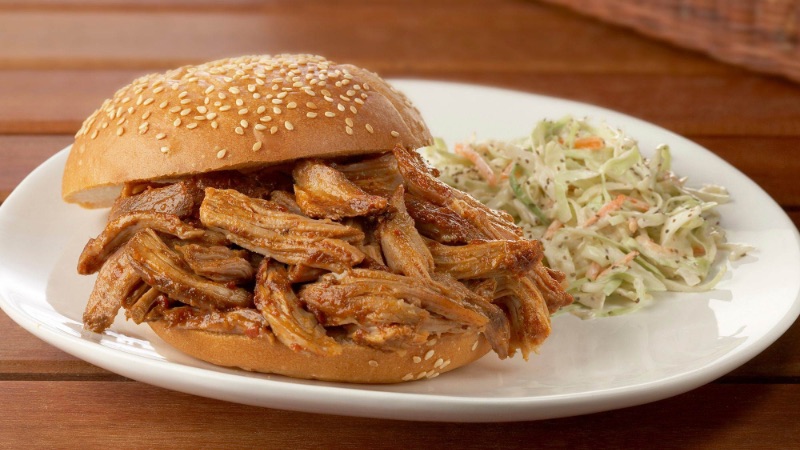 Memorial Day Entrees
If your grill isn't quite ready to be fired up, create an Instagram-worthy entree course in the kitchen instead. For an easy meal with little prep, bring out the slow cooker to roast up this mouthwatering pulled pork slow cooker recipe or slow cooker southern BBQ ribs. You can also swap the pork for our slow cooker BBQ pulled chicken or slow cooker BBQ beef brisket.
Don't have a slow cooker? No sweat. Try some of our Memorial Day recipes you can cook in the oven like - bourbon pork tenderloin and vegetables, sheet pan chicken and root vegetables or pan seared steak.
Impress your guests with a seafood dish like this delectable citrus salmon with orange relish and paprika or this herb-crusted salmon recipe topped with a wine, herb and lemon rub. For the meat lovers out there, this palate pleasing steak with red wine mushroom sauce recipe does the trick with its distinct mix of earthy mushrooms, rich wine, and flavorful spices like thyme and garlic powder.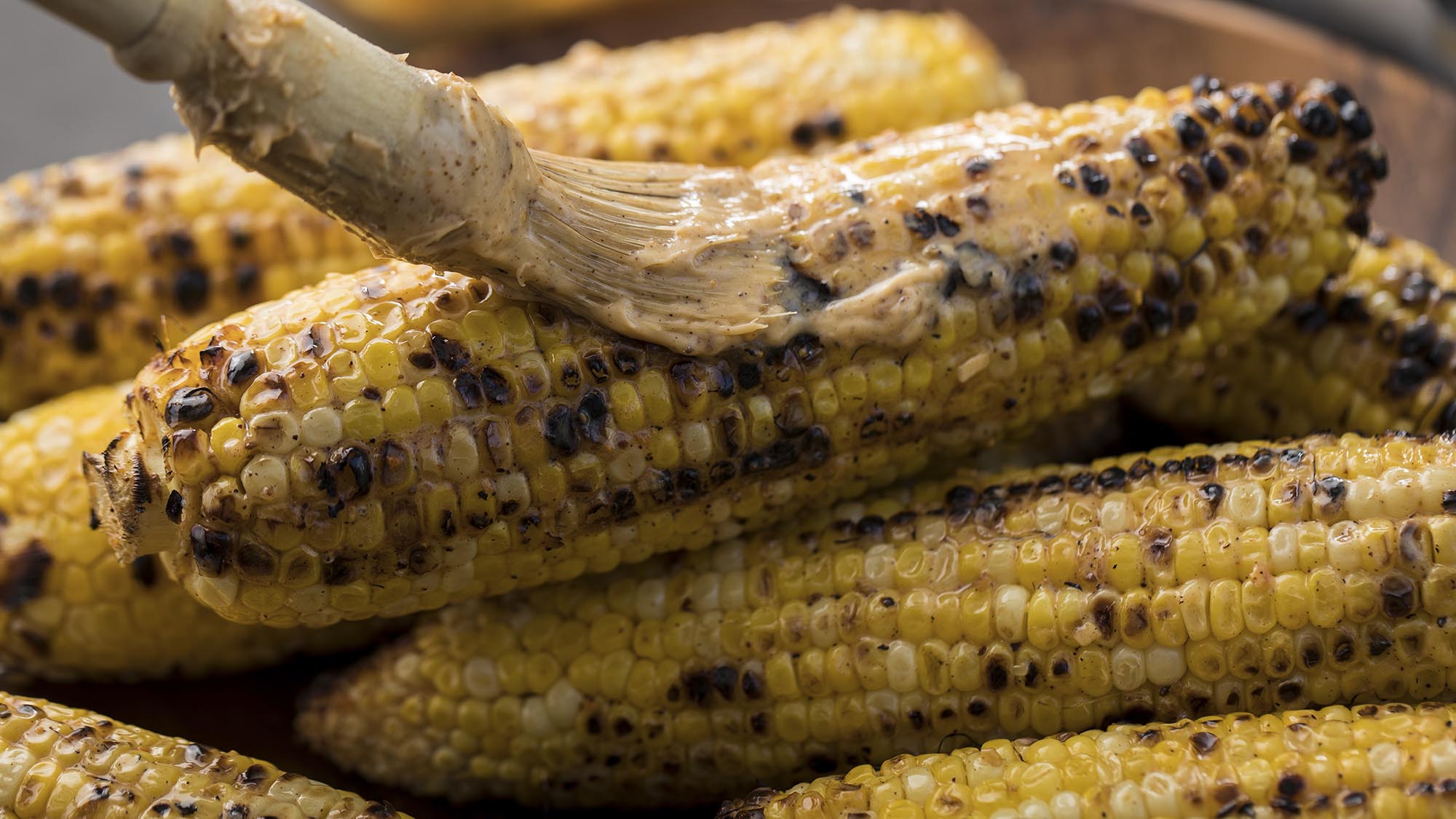 Memorial Day Side Dishes
To have a great cookout remember to take the time on the side dishes too. A variety of sides helps party guests to sample a little bit of everything. Tried-and-true Memorial Day side dishes that have become summer gathering must-haves are always recommended.
We're talking favorites like classic potato salad with the tangy taste of mayo and crunch of celery. You can also try homestyle BBQ potato salad, buffalo chicken potato salad or grilled potato salad. Want another potato side? Try BBQ potatoes that you can cook right on the grill.
Make a nice spread with baked beans, delicious summertime slaw (ground mustard gives it that zest), classic deviled eggs, grilled vegetables and of course pasta salad (we've got several to choose from like creamy pasta salad with salad toppins or bacon ranch pasta salad).
While your grilling your meats and vegetables add some corn on the cob for another great side dish. We recommend trying grilled Mexican-style corn on the cob with lime mayonnaise or grilled corn with smokehouse maple chipotle butter . Only have canned corn? No problem, we suggest using this Mexican corn salad recipe.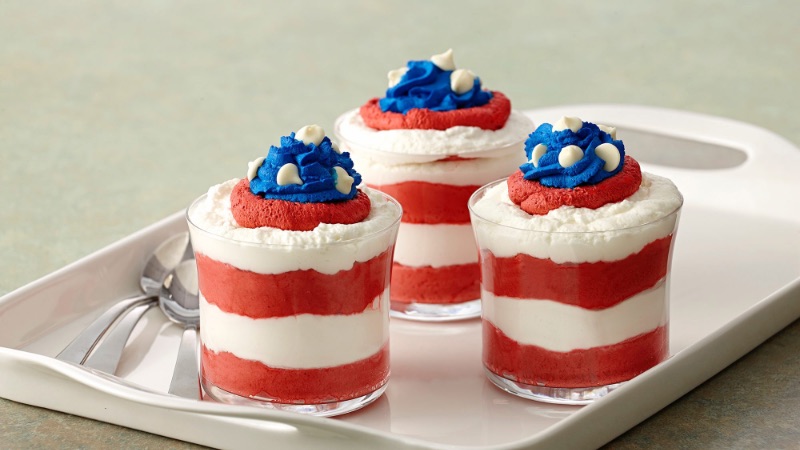 Memorial Day Desserts
You're never fully fed without some dessert! This is the course where you can really let the patriotic roots of Memorial Day shine. For easy, but impressive Memorial Day desserts, whip up some red, white and blue mousse parfaits, red, white and blue no bake cheesecake or this red, white and bluecake that pays homage to the American flag. For a nice cool down treat try our raspberry-lemon flavored frozen yogurt dots.
If you're feeling a little fancy, get festive with a grilled angel food cake with peppered berries and vanilla cream or blueberry cardamom mini pies with a little spice to offset all that sweet. The little ones are easy to please when it comes to dessert, so they're sure to enjoy some cotton candy grape pops. These pops are fun, festive and full of fruit!
Looking for more Memorial Day dessert recipes for your cookout? This light and colorful meringue cookie recipe is the perfect mid-day snack – or, go bolder with the full-bodied, moist flavor of this vanilla and cream cheese frosted red velvet cake recipe. Find all of our dessert ideas for Memorial Day or any day of the year.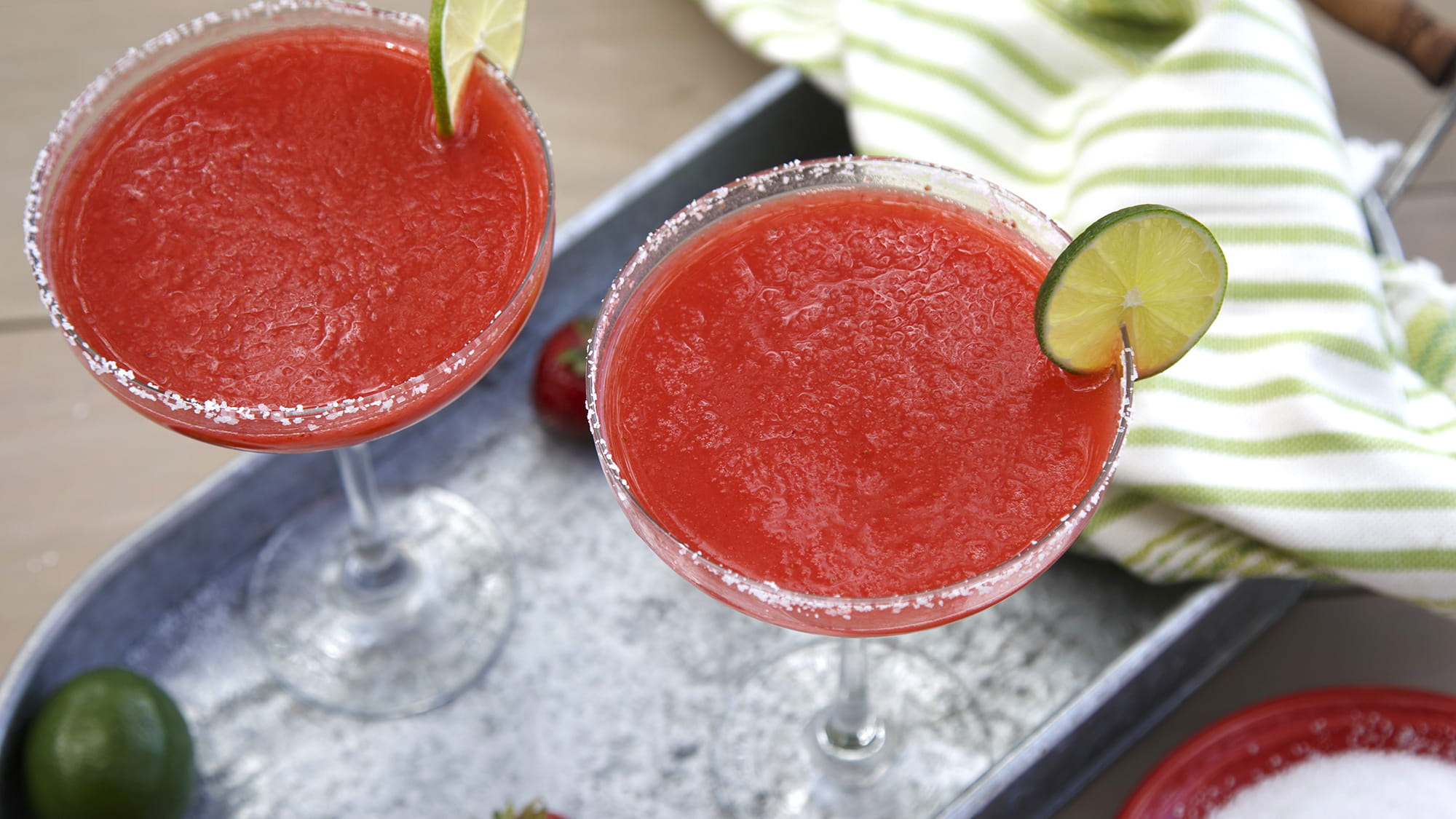 Memorial Day Cocktails & Drinks
When the meat's been grilled and the sides dished out, it's time to sip some refreshing cocktails to wash down that feast and cool down from the hot summer sun. The options are nearly endless—sparking rosé, red summer, sparkling ancho hibiscus, or a simple sangria liberally garnished with grilled fruit.
Combine your two favorite food groups and eat your drinks courtesy of some frosty and delicious frosé popsicles (don't skimp on the raspberry extract). Don't forget to add margaritas into the mix - this frozen strawberry margarita recipe is sure to impress.
Want to skip the alcohol? Try our delicious mocktails - sparkling sangria mocktail, grapefruit basil kombucha mocktail with butterfly pea flower shaved ice, or blueberry vanilla lemonade shaved ice mocktail. Say cheers to the new season with pitchers of flavorful—and refreshingly cold—iced tea. Rosemary infused green iced tea and hibiscus clove iced tea combine the delicious flavors of the season with tons of sassy spice.
If you are trying to be a little more festive set out these red, white and blue drinks - fresh lemonade with grilled lemons & watermelon, tiki torched piña colada (minus the rum for mocktail) and arctic ade.
Looking for even more drink recipes to keep cool? Check out more Memorial Day drinks and cocktails here!
Learn More About Grilling
Celebrate Summer With These Cooking Tips
Save your favorite summer recipes and organize your ingredients with our online meal planner. You can also make meal prep simple by creating a Flavor Profile, so you can store your favorite recipes and create grocery lists for easy shopping.