Mother's day is fast approaching — and what better way to honor your mom than with irresistible BBQ? Grilling for Mother's Day gives you a chance to serve mom's warm-weather favorites, as well as discover new grilled recipes you'll want to make all summer long. 
We've got all the delicious grilled Mother's Day recipes you need to impress mom, including kid-friendly options and prep-ahead meals for easy entertaining.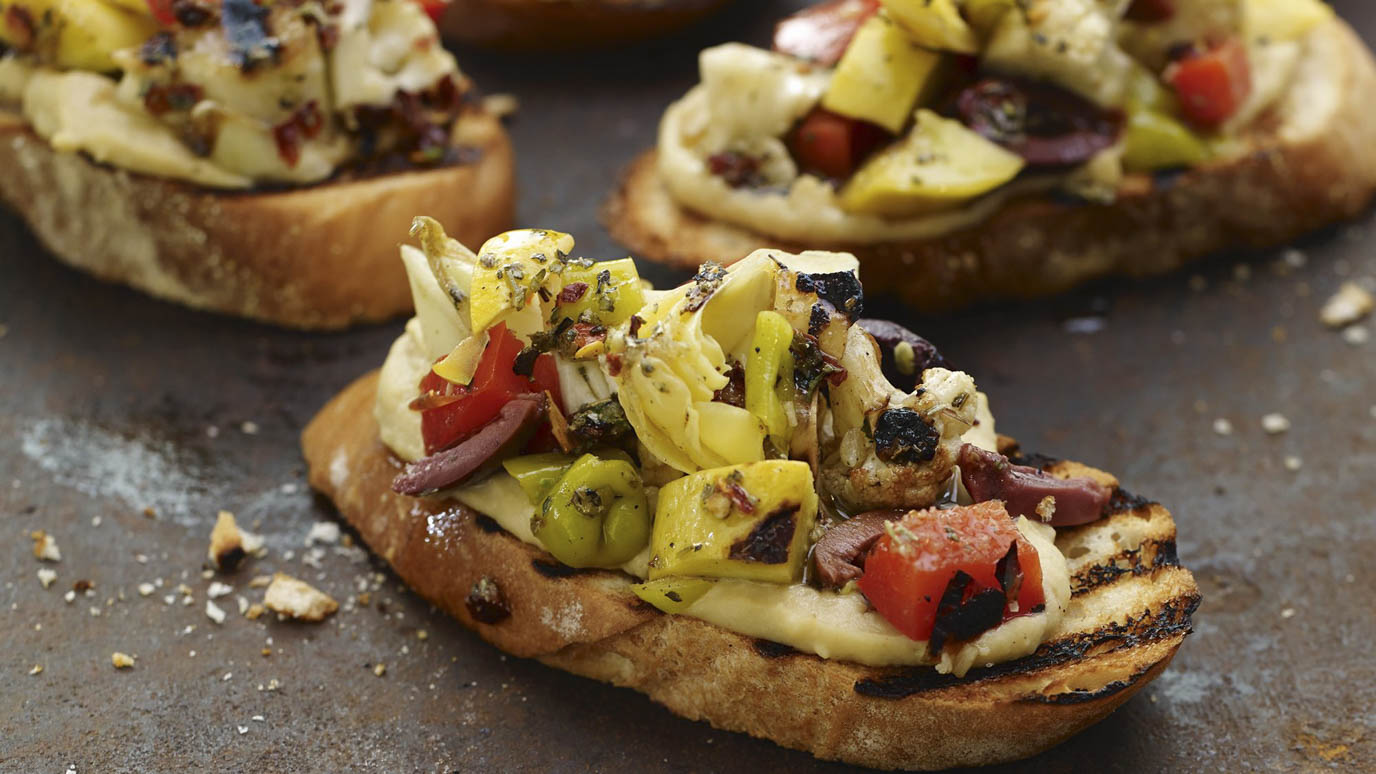 It's official: Bruschetta is the best way to get a dinner party started. And this tasty new twist on a classic is sure to please. Grilled veggie antipasto — made from creamy cauliflower, salty olives and fiery hot peppers, along with other veggies — adds complex flavor to each crostini, and grilling both the bread and the veggies adds pleasant smokiness.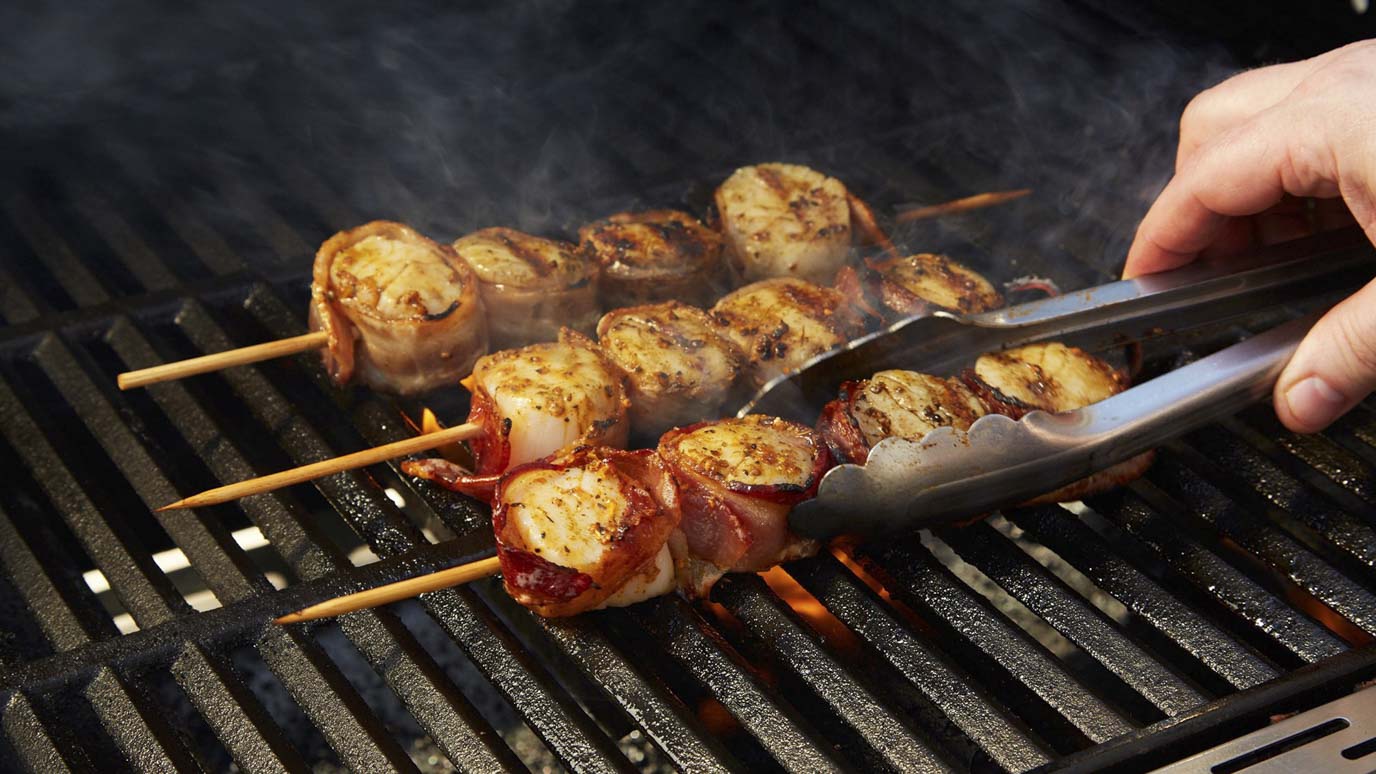 Mother's day is the ideal opportunity to try out a luxe appetizer, but these fancy-looking grilled bacon-wrapped scallops are deceptively easy to make. They call for just four ingredients, and McCormick Grill Mates Roasted Garlic & Herb Seasoning infuses each bite with flavor without the need for multiple bottles of seasoning.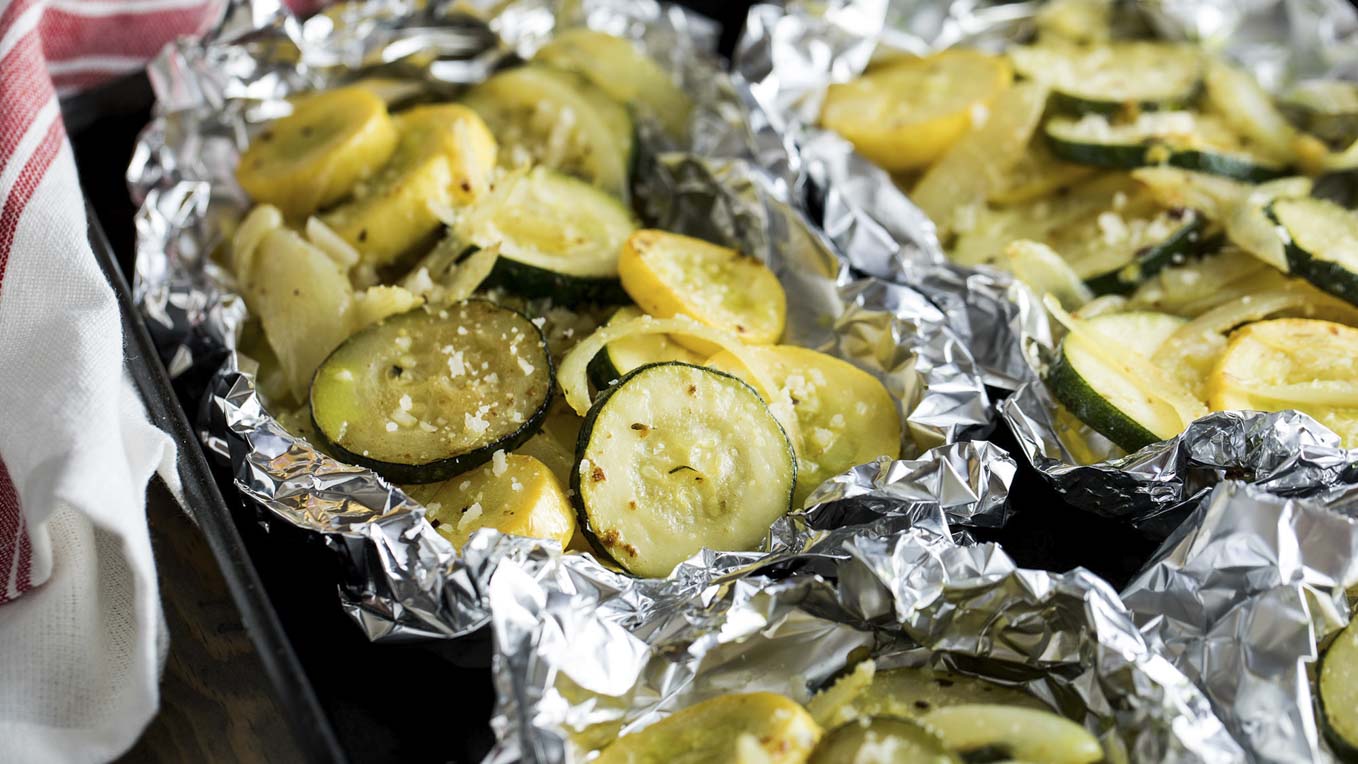 We're all about simple recipes for Mother's Day — less time in the kitchen, more time spent with mom — so these easy zucchini packets are a must-try. Simply slice your veggies, add butter and seasonings to your packet and pop these on the grill for an easy but oh-so-delicious side. This dish is also easy to make ahead, so consider assembling your packets the day before for easier entertaining.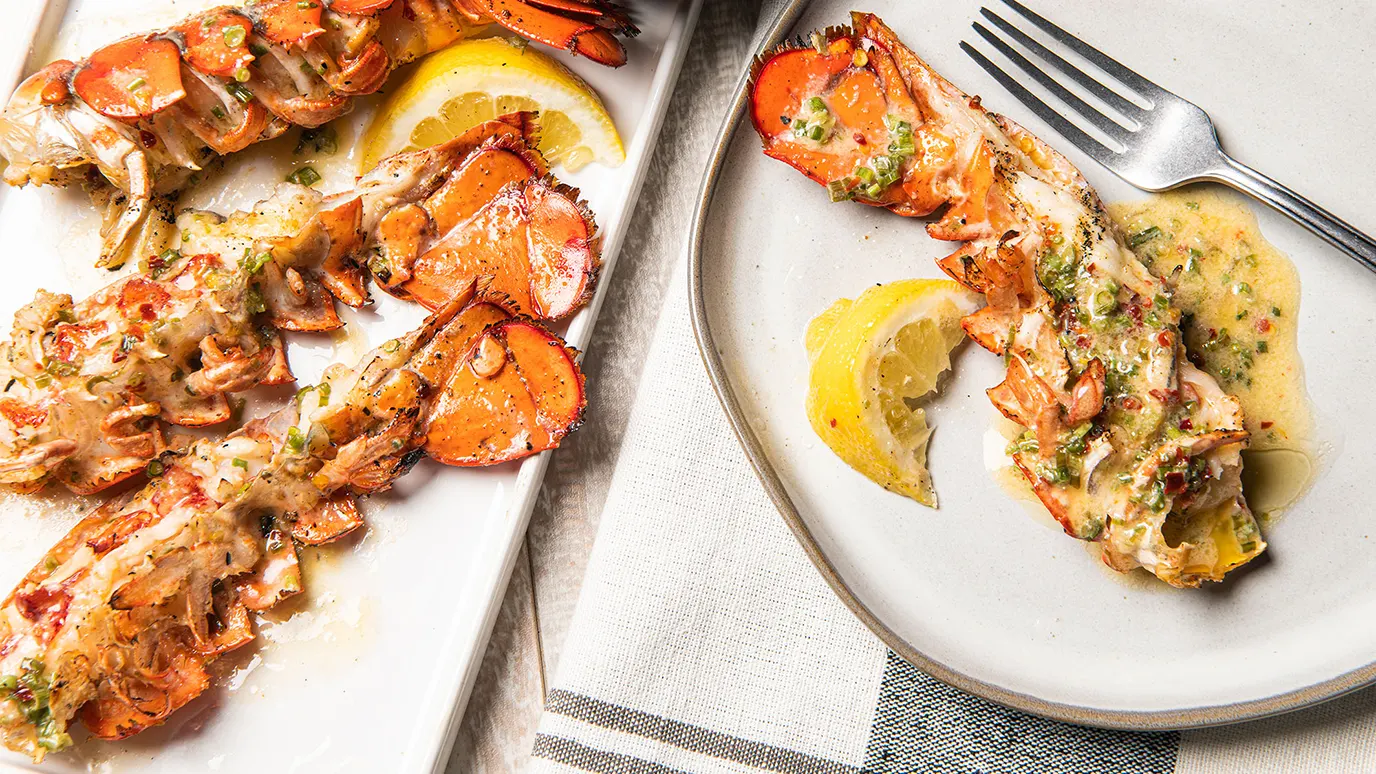 If mom's a seafood lover, this grilled lobster tail recipe is a must-try. Each bite is packed with flavor, thanks to a homemade herb-infused lemon and butter sauce brushed over each tail. Plus, grilling these to a light char adds subtle smokiness — the perfect pairing for lobsters' natural sweet, delicate flavor. This recipe comes together in just 30 minutes, for easy(ish) entertaining, and you can save time by making the herb butter sauce the day before.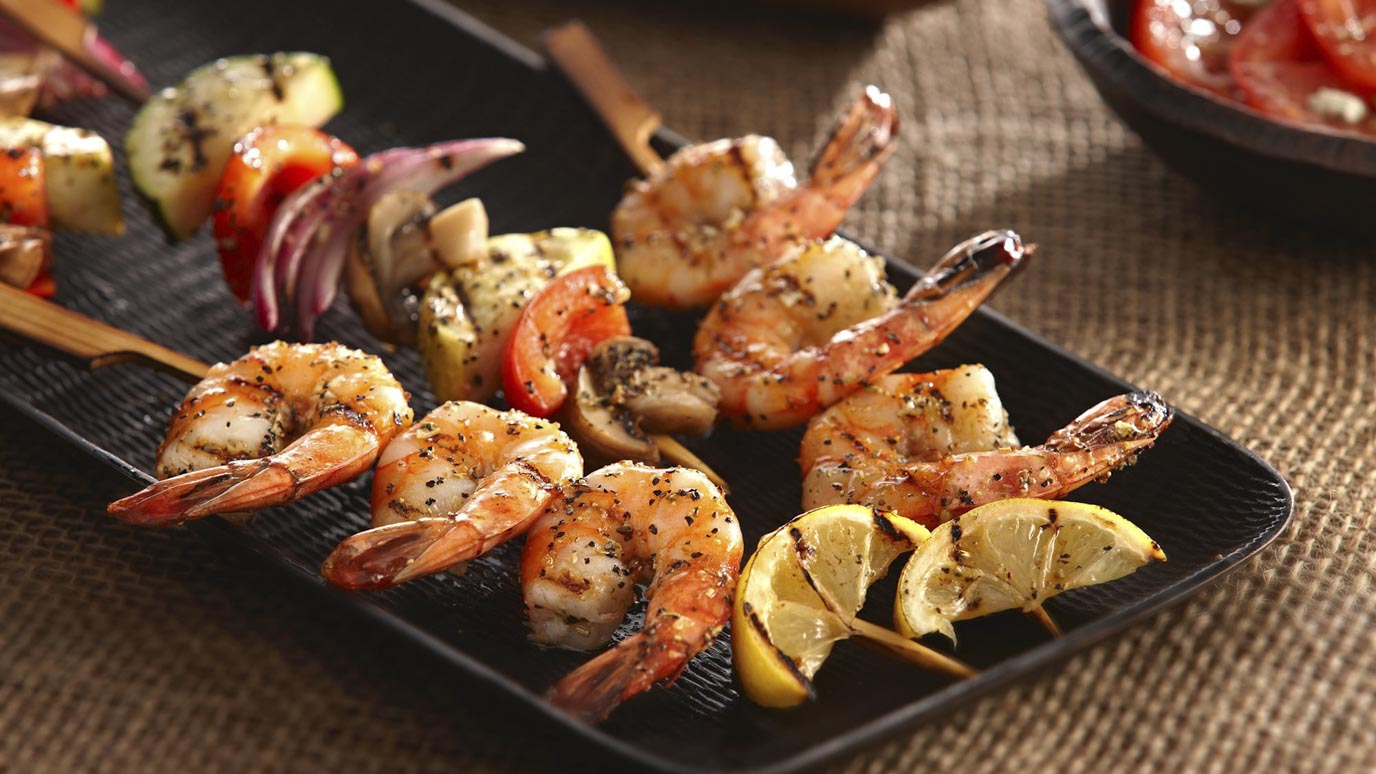 If you're looking for a delicious seafood main that's a little more casual, why not serve shrimp kabobs? These tasty skewers have it all: delicate lemon pepper shrimp, meaty seasoned mushrooms and savory yellow and green summer squash. And, since these cook quickly, you can have dinner on the table in no time.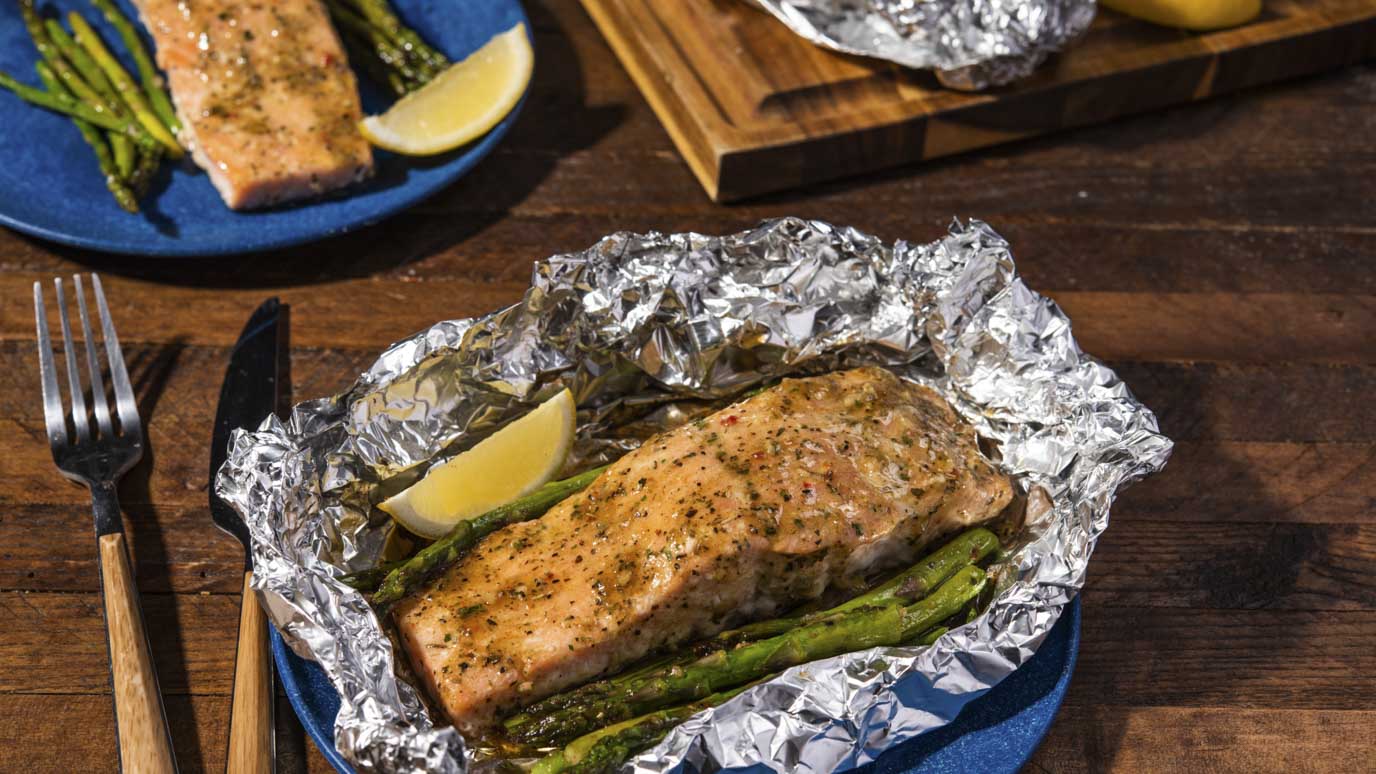 Speaking of easy, this meal-in-a-packet recipe is ideal for preparing in advance. Cooking salmon in a packet allows your fish to gently steak on the grill, so you get smoky flavor and tender fish. The McCormick Grill Mates Garlic Herb & Wine Marinade adds flavor to every part of your meal, too, for next-level asparagus to go with your salmon. Trust us: This 20-minute recipe will become a weeknight family favorite, too.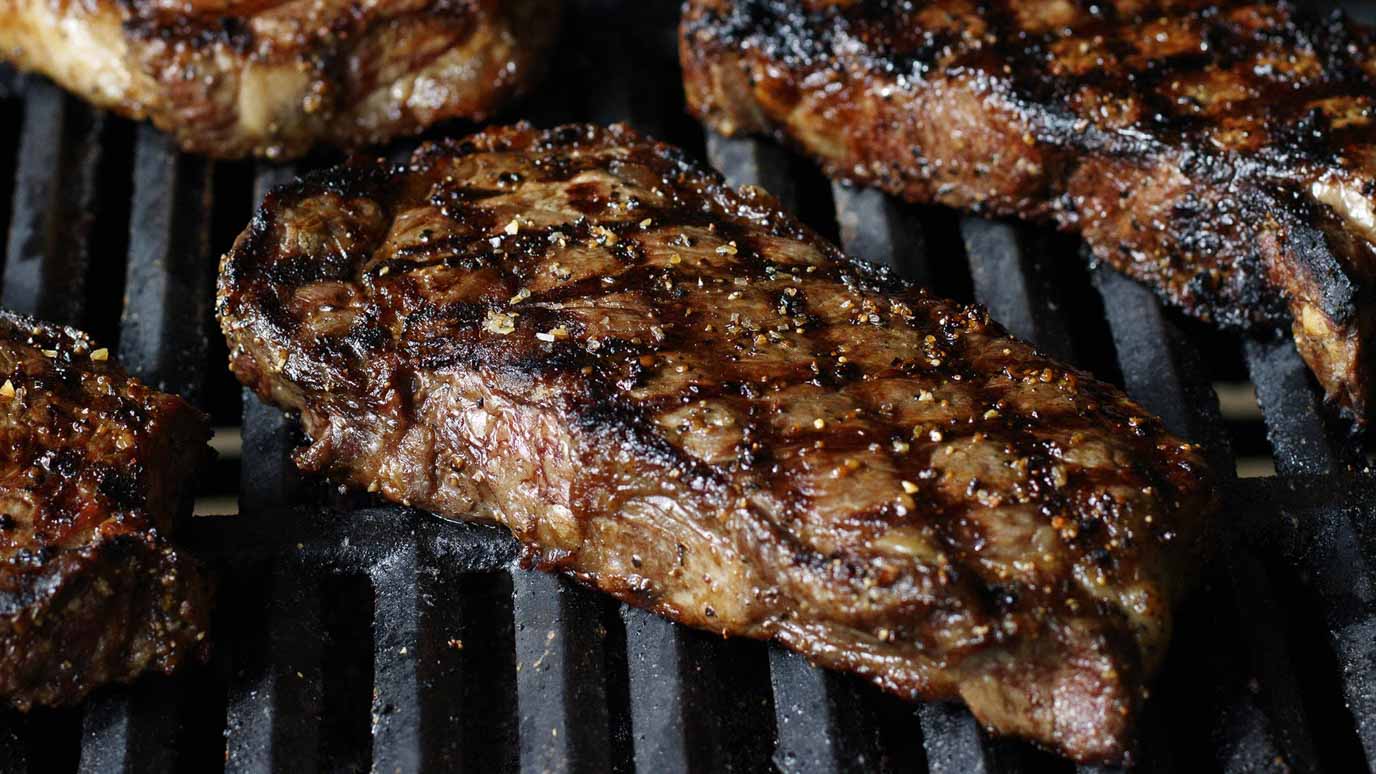 If mom's in the mood for steak, use Montreal steak seasoning to grill her an unforgettable one. An ultra-simple marinade, made from soy sauce, oil and McCormick Grill Mates Montreal Steak Seasoning, infuses each bite of your steak with classic Montreal-inspired flavor. We recommend marinating in the fridge for 30 minutes or more, so prep these earlier in the day — or before you eat your appetizer — for the best flavor.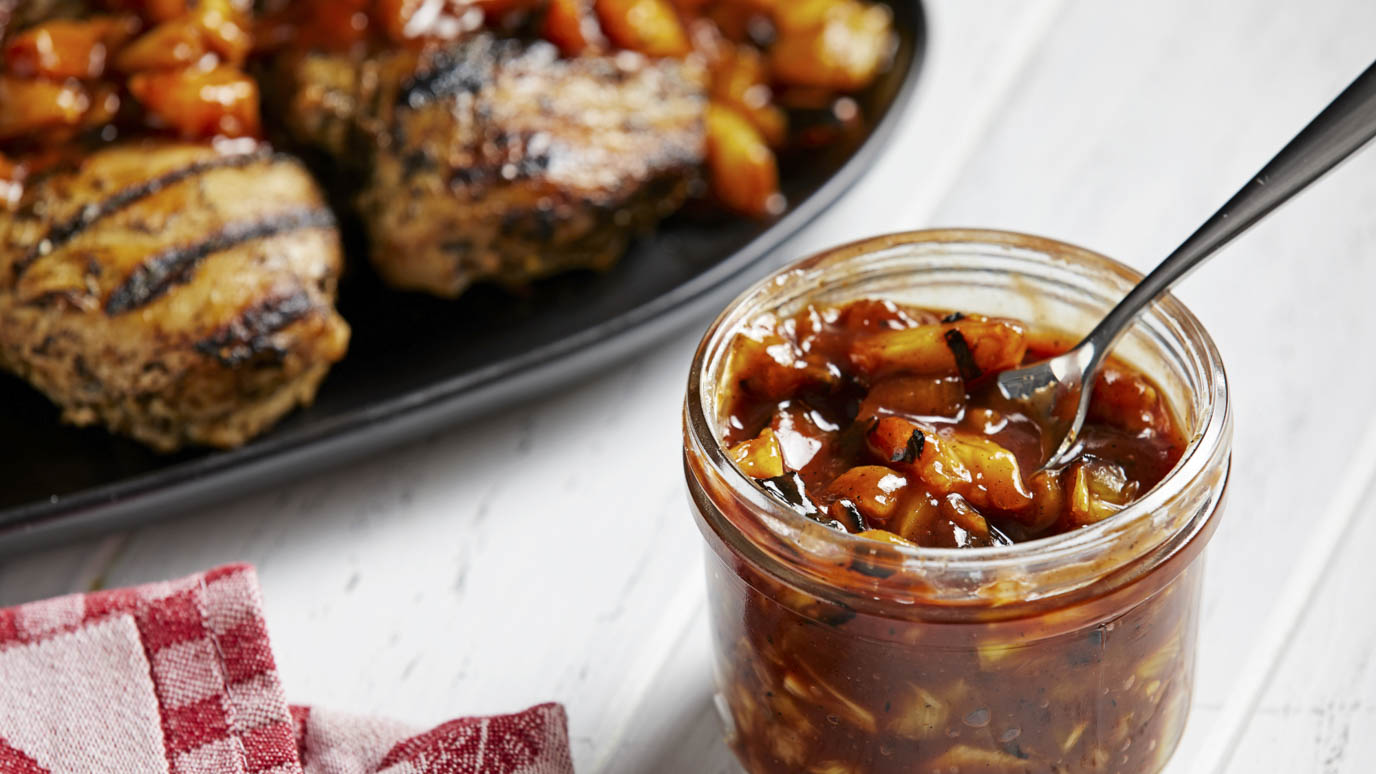 If you're serving a larger crowd on Mother's Day, chances are you're serving a range of grilled meats and plant-based alternatives. Elevate them all with a sweet and tangy BBQ that tastes amazing on pork, fish, chicken, tofu — whatever you want. Make a double batch so you can serve this at your cookout and have a bottle left over to gift to mom.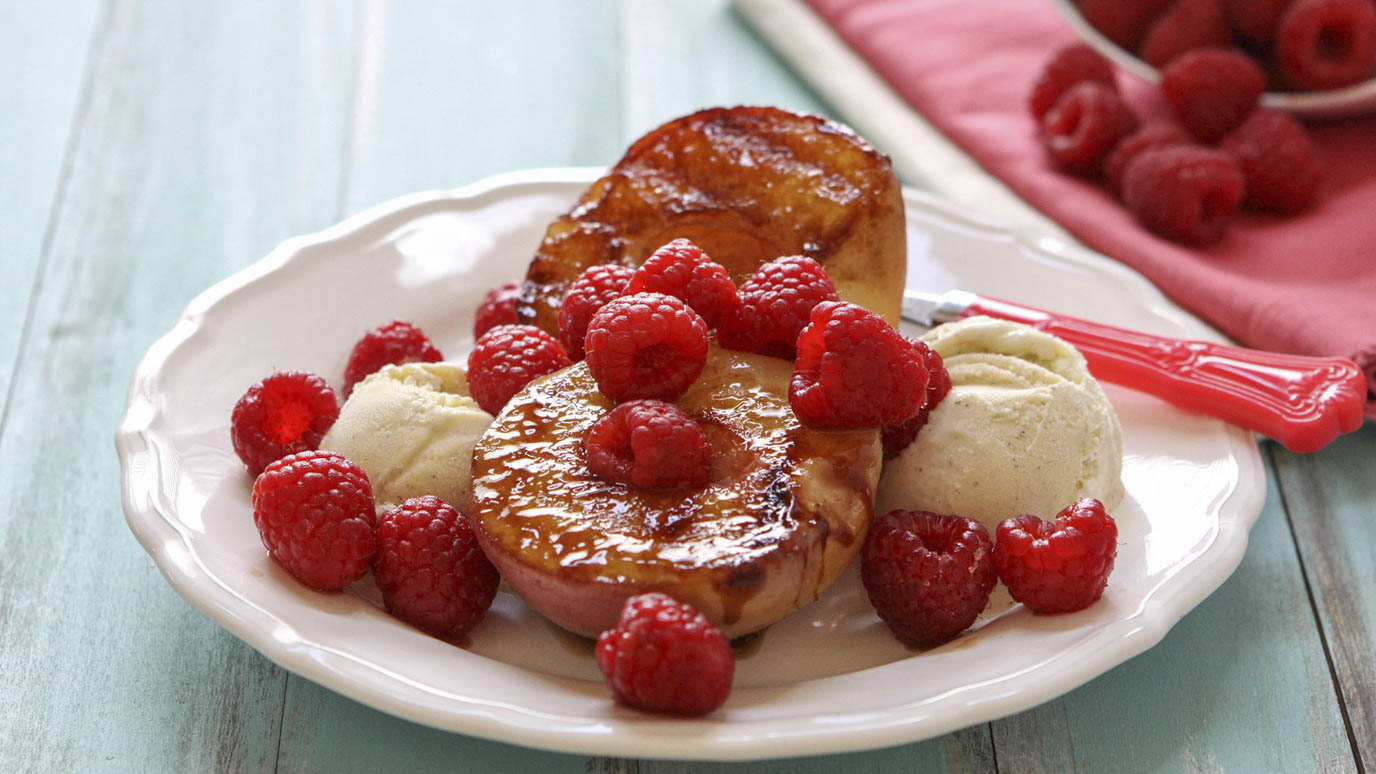 You didn't think we forgot the grilled dessert, did you? Kick off peach season right with these ginger-spiced grilled peaches, topped with cinnamon-infused butter and creamy vanilla ice cream. Grilling brings out even more natural sweetness in the peaches, while the combination of cinnamon and ginger adds irresistible warmth. Serve this recipe for Mother's Day, and it's sure to be a staple all summer long. 
MORE RECIPES TO SHOW APPRECIATION ON MOTHER'S DAY
Easy Eggs Benedict With Savory Waffles
10 Healthy Breakfast Recipes The Whole Family Will Love