It's grilling season! While the summer months may be famous for grilled hamburgers, hot dogs, and other meat products, there's still plenty of recipe opportunities out there for vegans and vegetarians who want to get their grill on, too.
That's why we've compiled a list of our top 10 favorite vegan BBQ and grilling recipes. Dig into these deliciously charred grilled veggie recipes below.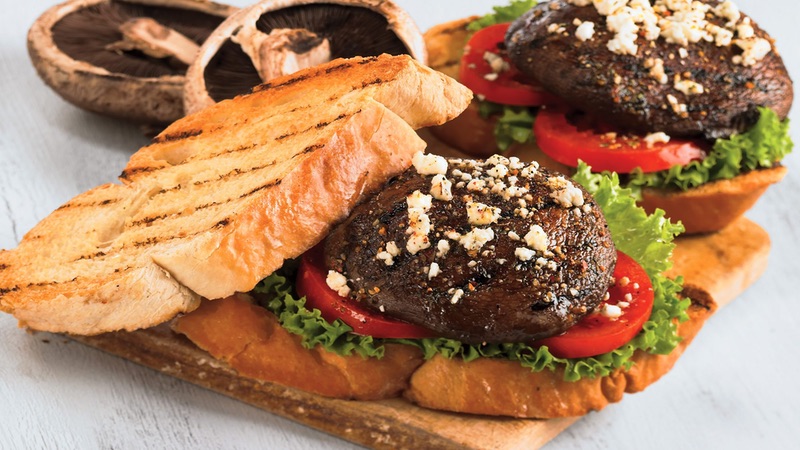 Just because it's meatless doesn't mean it has to be flavorless. This mushroom panini sandwich is packed with charred, grilled, meaty flavor (courtesy of Portobello mushrooms and Montreal Steak Seasoning) and you might forget for a second that this is a vegan recipe.
Round out this delicious grilled panini with a dash of balsamic vinegar and lightly toasted, thinly sliced Italian bread. Then, top with your favorite garnishes: lettuce, tomato, you name it – and enjoy!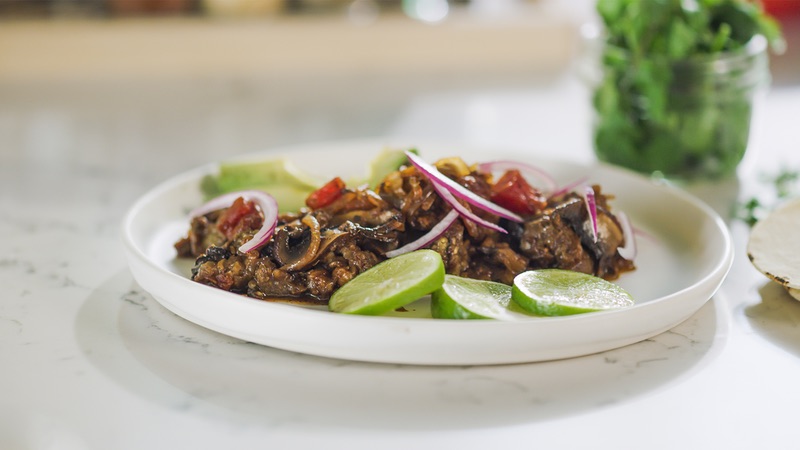 Now you may be wondering, "what is barbacoa?"
Barbacoa is a Mexican cooking method that involves slow cooking shredded meats in a sea of spices. In fact, barbacoa is the origin of the term "barbecue"!
And although barbacoa typically involves meats like beef and lamb, this vegan version packs just as much flavor. Our recipe features chili, garlic powder, cumin, oregano leaves, chipotle chili pepper, and black pepper plus all your favorite veggies: juicy Portobello mushrooms, eggplant, tomatoes and onions.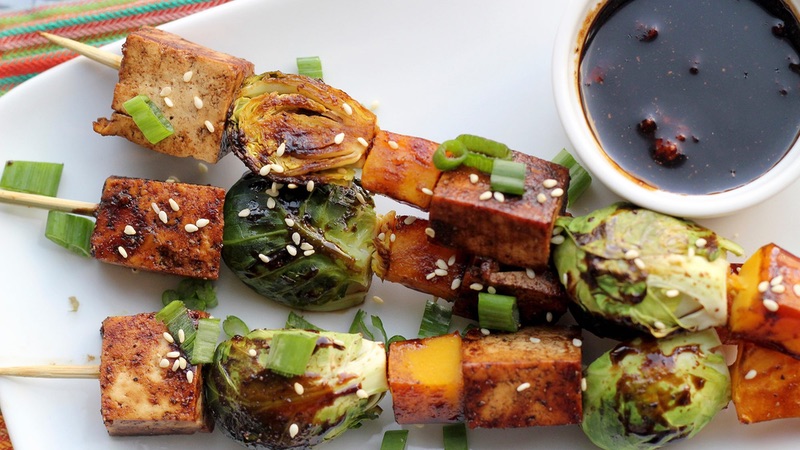 Get Asian BBQ on demand with these soy sauce, tamarind, and chile-flavored vegetable skewers.
Add in ground ginger and sesame seeds from our McCormick Flavor Makers Chinese-Style flavor pack. Then, cut up tofu, Brussels sprouts, and butternut squash for unforgettably delicious grilled vegetable skewers.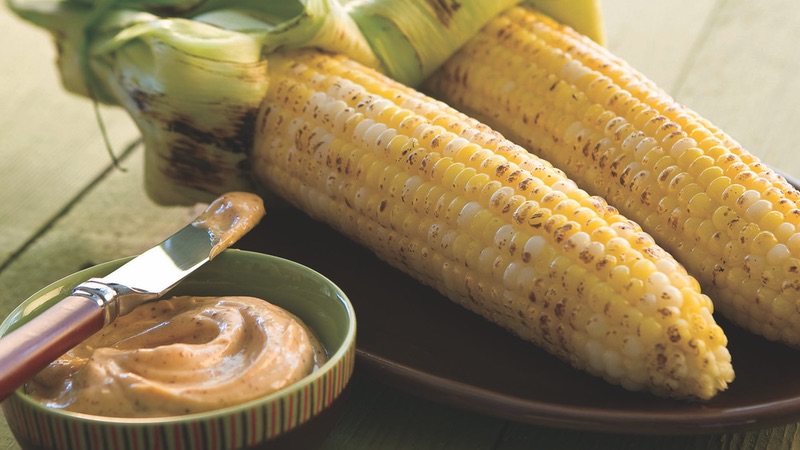 Grilling season wouldn't be complete without corn on the cob. This Mexican-style, elote-inspired, lime-infused grilled corn recipe features paprika, ground red pepper, lime peel, and lime juice for a zesty twist on a summer BBQ favorite.
Converting this Mexican corn on the cob with lime mayo into a vegan recipe is simple – just sub the mayo and cheese for vegan versions and throw in some extra lime for maximum zest.
The best part? Slathering the melted mayo all over a beautifully charred and smoky cob fresh off the grill.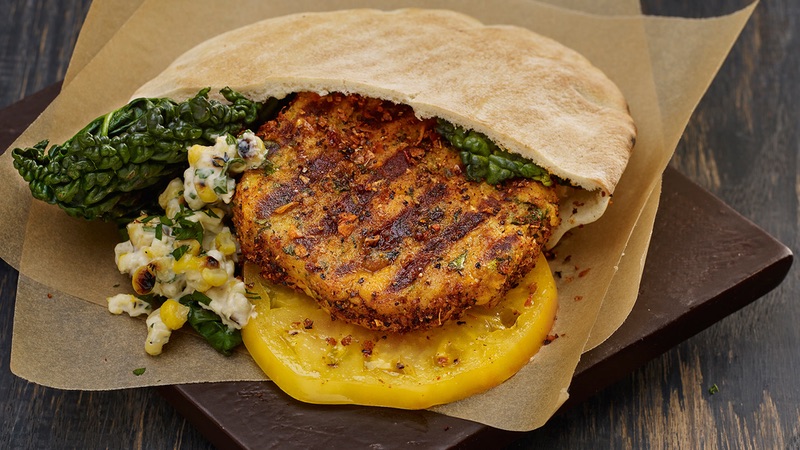 The ultimate vegan burger has arrived!
Dig your teeth into this hearty veggie burger made with chickpeas, grilled kale, and corn. McCormick Grill Mates Mesquite Seasoning takes the combo of sweet potato, oats, zucchini, tomato and chickpeas to the next level for a mouthwatering, flavorful veggie burger.
Swap out the mayo in the garlic and cumin-flavored grilled corn topping for vegan mayonnaise (and likewise for the queso fresco) and voila! The perfect vegan BBQ burger to munch on.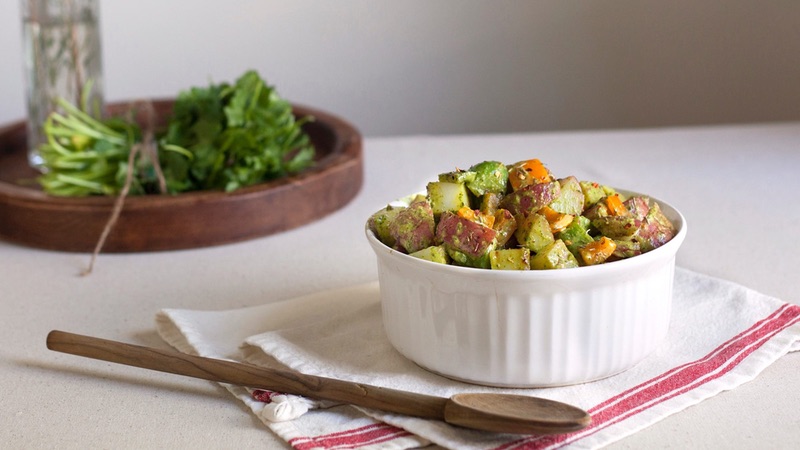 Nothing says summer cookout quite like potato salad. A vegan twist on a classic favorite, this chimichurri-flavored potato salad recipe takes its flavor cue from spinach, cilantro, crunchy bell peppers and hearty red potatoes.
Add in a pinch of thyme leaves and crushed red pepper and this cookout classic becomes the perfect BBQ side dish – ready in just 30 minutes.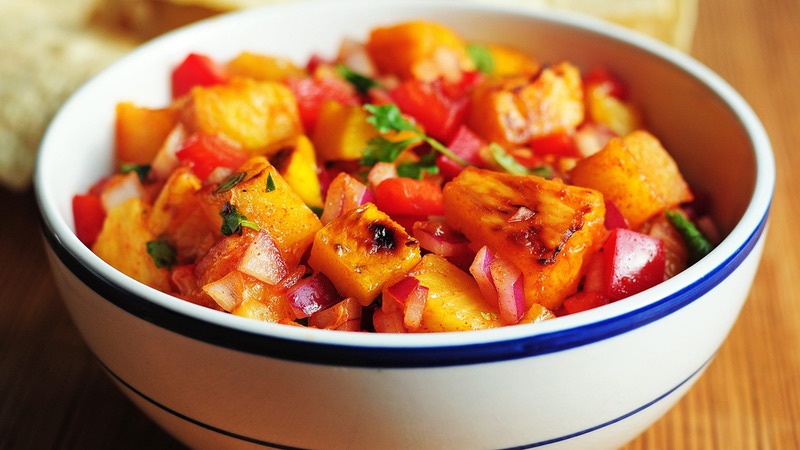 Need something a little sweet to complement all the heat? This grilled fruit salsa is the perfect solution. While you can make this salsa with a variety of fruits, we recommend chopping up ripe, juicy mangoes.
Smoked paprika adds in a layer of smokiness that accentuates the sweetness of the agave nectar and pineapples.
Throw in some red bell pepper and onion for a bit of crunch and a cap full of tequila and lime juice to spike up the flavor. Your guests will keep coming back for more!
Love the flavor of roasted vegetables? Now you can get it without sweating over the hot stove.
Take this garlic grilled veggie recipe outside with Grill Mates Roasted Garlic & Herb Seasoning and go veggie crazy. Think corn, mushrooms, yellow squash, and all types of bell peppers for optimal variety.
For even more flavor and texture, try different grilling techniques – like grilling in a foil packet – for the ultimate grilled vegetable recipe.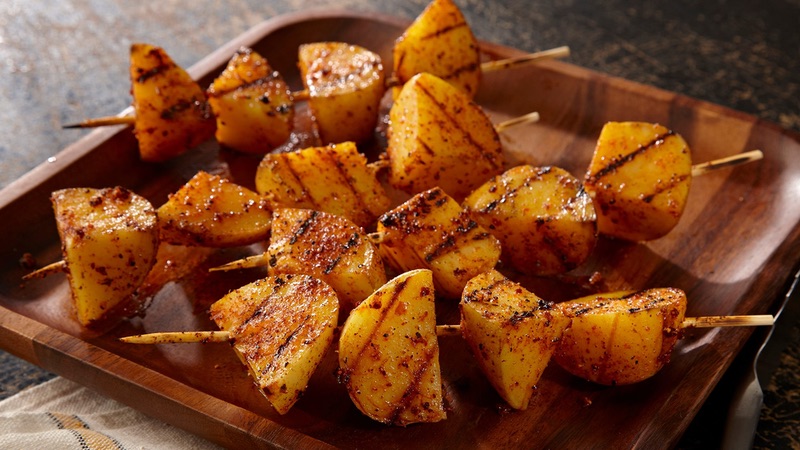 All you need is a few shakes of McCormick Grill Mates Barbecue Seasoning and a few pounds of hearty, unpeeled Yukon Gold potatoes for this easy potato kabob recipe.
Simple and quick, serve these smoky yet sweet, crispy potatoes as a vegan side dish.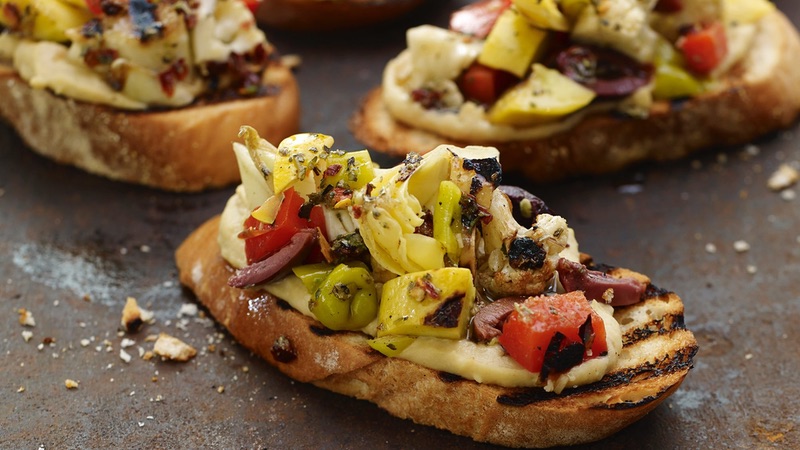 Bruschetta has literally never tasted better. The vegan in you will be jumping for joy once you taste the garlicky goodness this vegan appetizer has to offer.
With McCormick Grill Mates Garlic Herb & Wine Marinade as the major source of flavor, this grilled vegetable bruschetta counts on cauliflower, bell pepper, squash, artichoke, and olives as a topper for Italian bread.
Did we mention this vegan antipasto recipe features hummus? Whether you're whipping this up as the perfect vegan starter or as a side dish for your vegan cookout, this veggie bruschetta is sure to impress.
Want more grilling and vegan recipe inspiration? Get your grill on with more grilled veggies here and then plan a full out, all-day vegan menu with these tasty vegan breakfast recipes and meatless dinner ideas.