When it comes to the flavors of summer, watermelon wins MVP! The beloved red-and-green fruit is refreshing and versatile and has just enough sweetness to satisfy any sugar cravings.
To prep for your next summer soirée, head to your closest farmers market or grocery store, find the most promising melons and give them a big thwack. Watermelons that are heavy and give off a slightly hollow sound when thumped will be the ones that are at their peak juiciness. After choosing your favorites, get ready to get creative. While watermelon is delicious on its own, there is no shortage of unique ways to incorporate this fruit into any festive menu.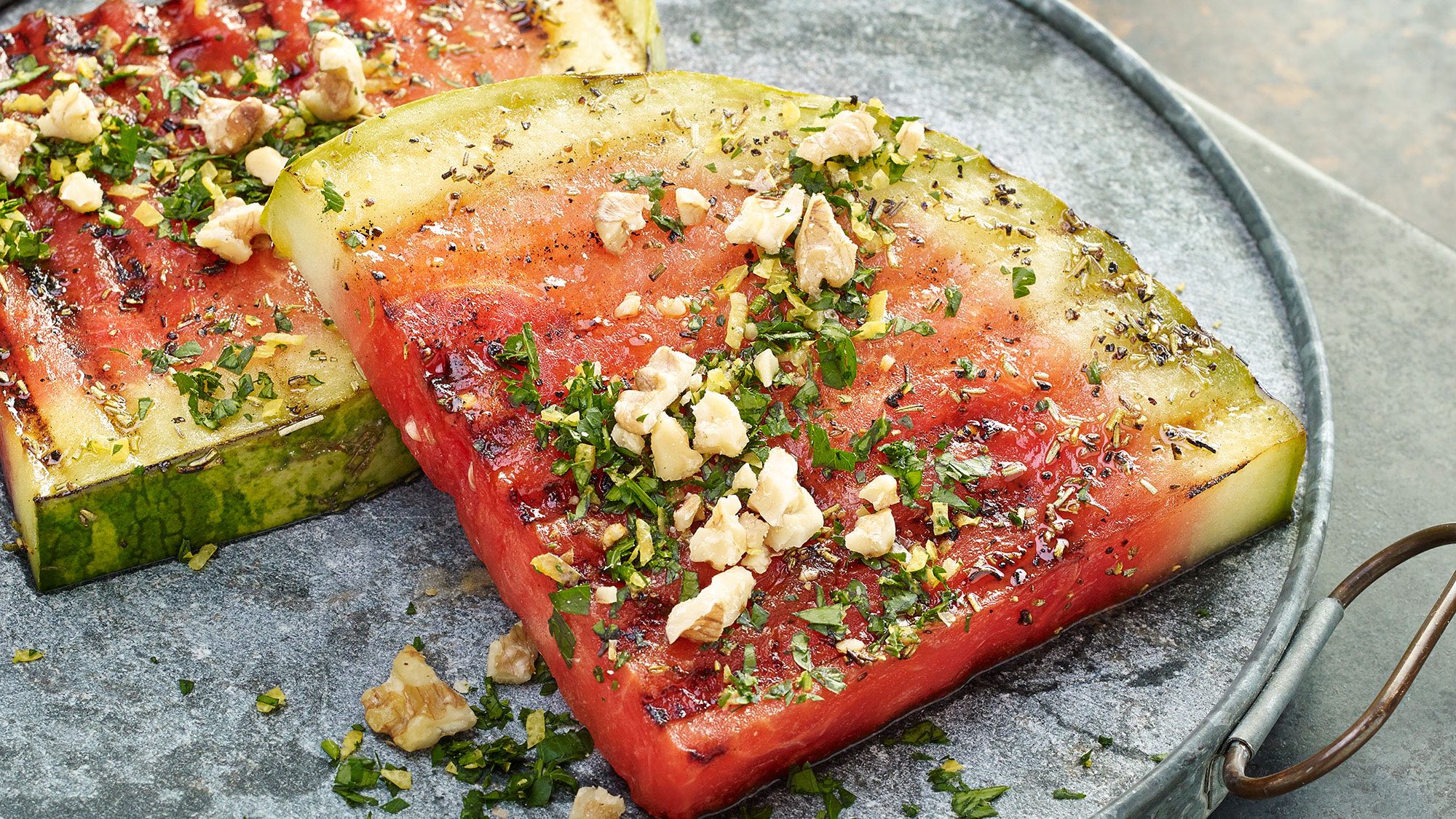 Grilled Watermelon Steaks with Gremolata
The most simple watermelon recipes are often the most delightful to eat. While fresh watermelon wedges make the perfect starter or dessert, spice your slices up by marinating them in white balsamic vinegar, lemon juice, and rosemary, and then throw them on the grill. Once your watermelon steaks have gorgeous grill marks on both sides, top them with a heaping of walnut gremolata and serve this upscale take on a summer classic.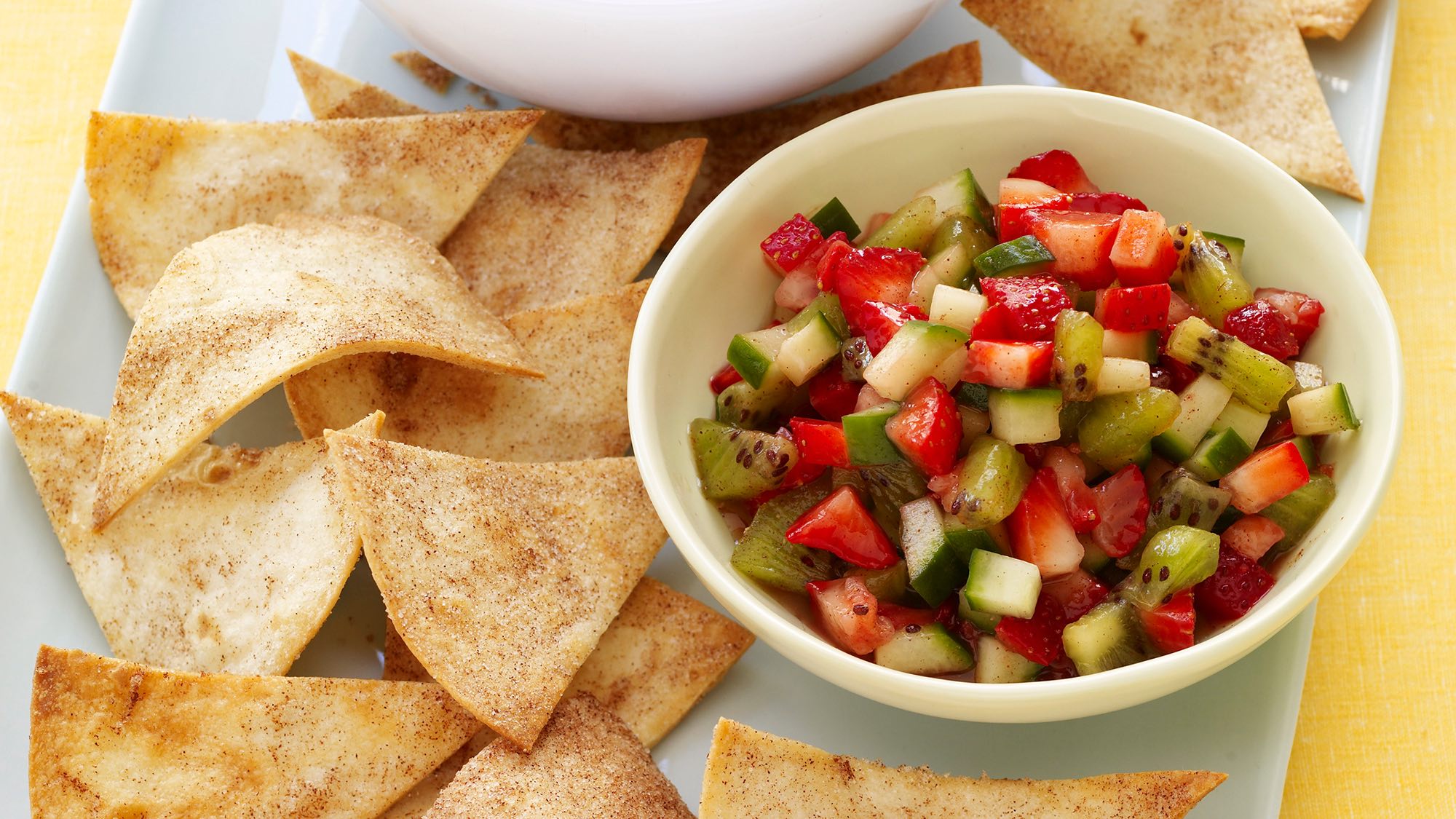 Peach and Watermelon Salsa
It doesn't matter what the occasion is, no summer celebration is complete without the appearance of everyone's favorite duo: chips and dip. Put a spin on this popular appetizer by serving your chips of choice with a peach and watermelon salsa. This fruity garnish pairs perfectly with classic tortilla chips as an appetizer, but to spice things up, make your own cinnamon tortilla chips and serve the combo as a delicious dessert.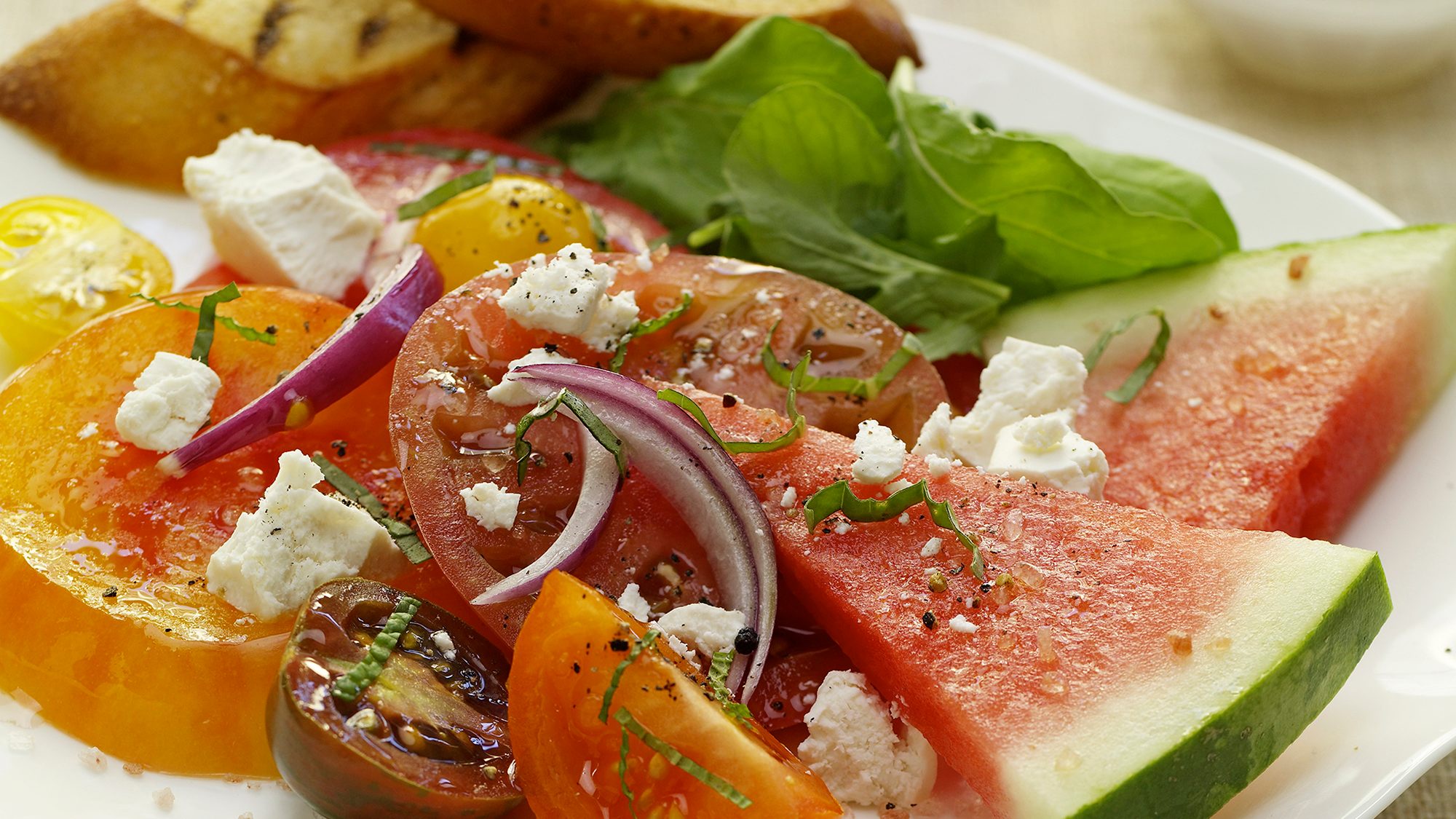 Heirloom Tomato and Watermelon Salad with Ricotta Salata
Whether you're serving a salad to kick off a three-course meal or making it the star of the show, there is no more delicious summertime combination than that of sweet wedges of watermelon paired with thick juicy slices of heirloom tomato. Elevate your salad with a generous helping of fresh greens — think arugula, basil, and mint — and top it off with pieces of salty ricotta salata and thin slices of red onion for a colorful and fresh twist on the classic dish.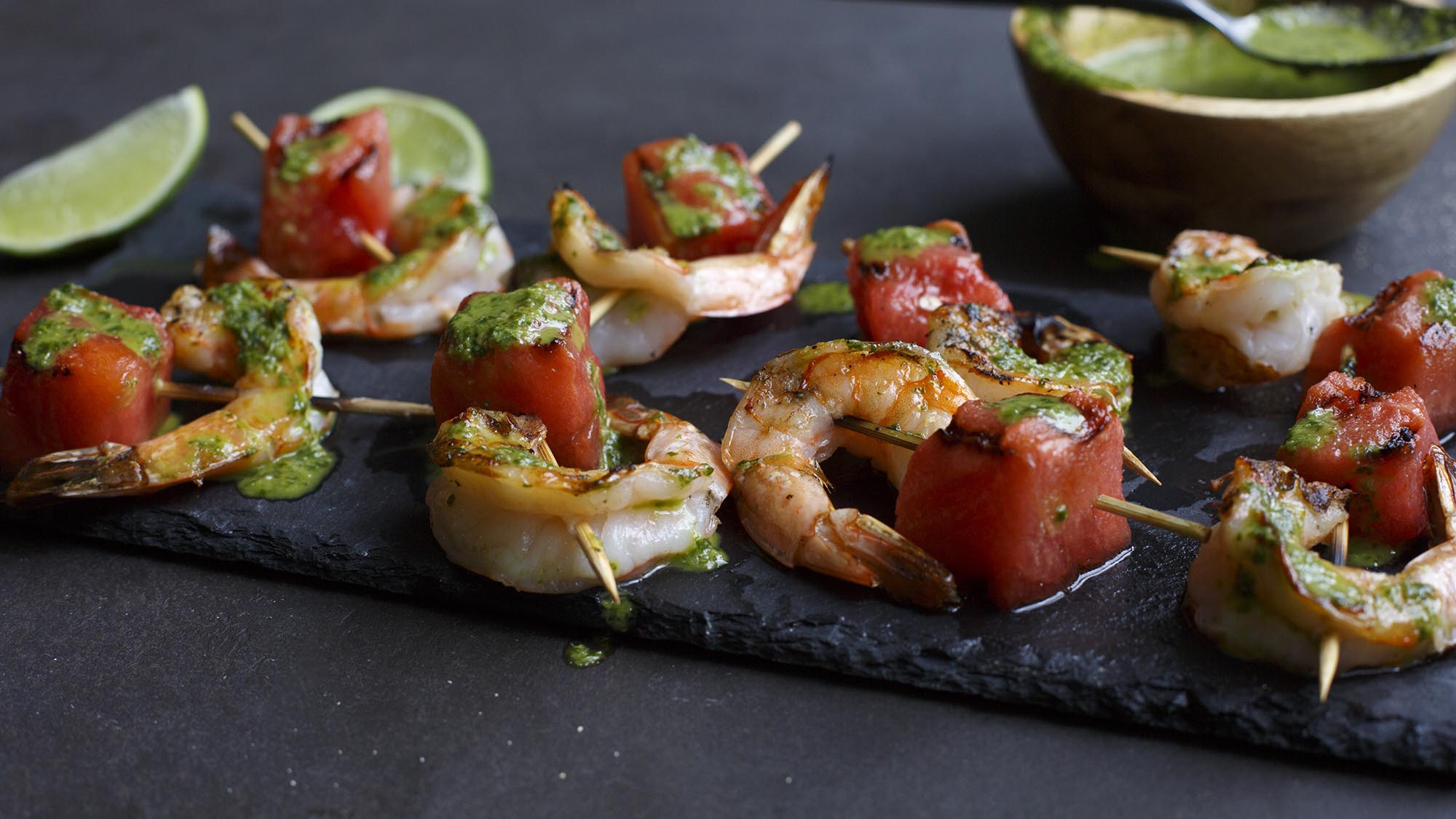 Grilled Watermelon and Shrimp Skewers
Backyard barbecues are all about the grill, and no two ingredients shine on the barbie quite like watermelon and shrimp. For your next outdoor fiesta, marinate your shrimp in a mixture of lime juice, chopped Thai basil, olive oil, honey, and McCormick's Minced Garlic. Then spear each swimmer with a cube of watermelon, and throw your skewers on the grill until your shrimp reach the perfect shade of pink (about five minutes). Serve your summer kebabs immediately for a mouthwatering burst of the season's best flavors.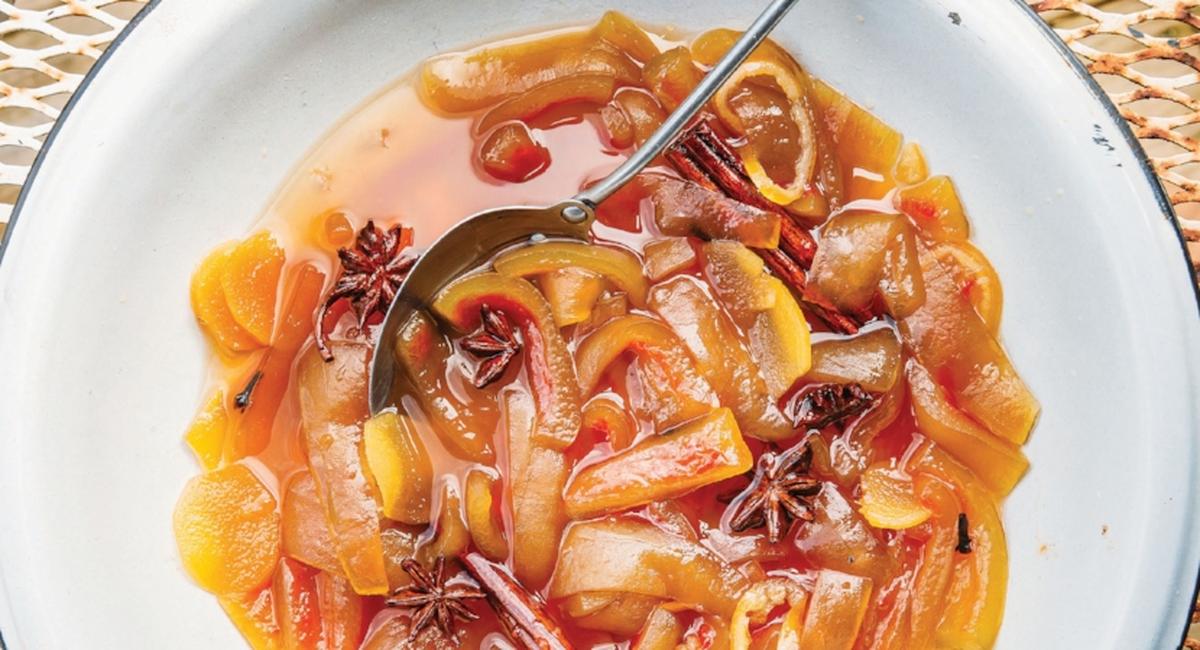 Pickled Watermelon Rinds
Bet your neighbors have never served pickled watermelon rinds at their barbecues! Show off your culinary skills and expand your guests' palates by using the part of the watermelon that most people toss in the trash. Pickled watermelon rinds are surprisingly easy to make. Just brine your rinds overnight, then boil them in a vinegar-and-spice blend for about 40 minutes. The result is a tasty treat that can be eaten on its own, served on the side of a hearty supper like roasted pork, or saved for the winter months when memories of watermelon season seem like a distant dream.

Chilled Papaya and Watermelon Soup
The versatility of watermelon is demonstrated in this recipe featuring pureed watermelon in a soup. Chilled payapa and watermelon soup with lemon coriander cream offers a little bit of jalapeño heat with a sweet lemon garnish. It works on either end of the meal — as a starter or a fruity dessert.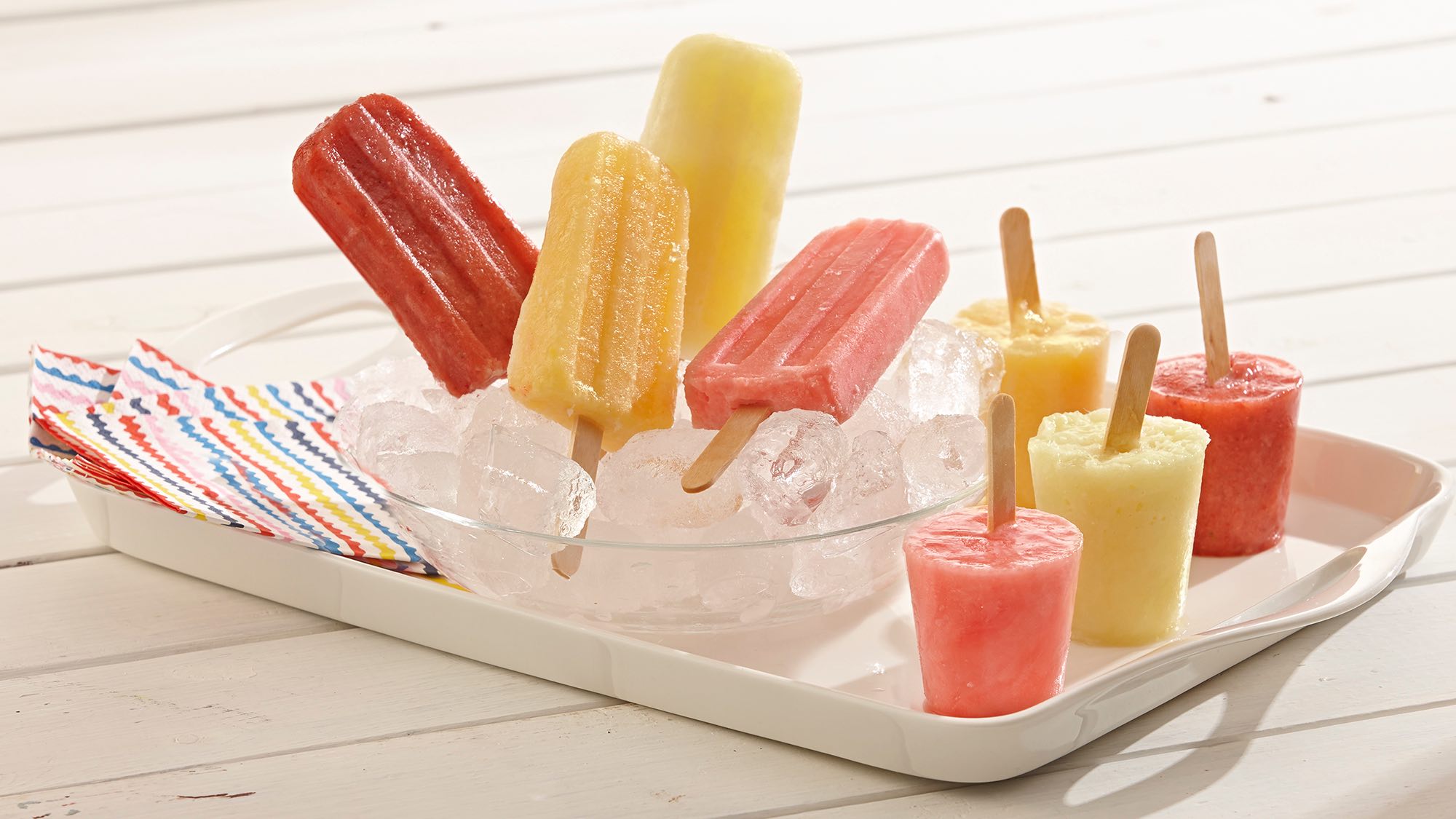 Refreshing Watermelon Popsicles
This summer, make frozen ice pops from scratch by combining chopped watermelon, McCormick Strawberry Extract, and homemade sugar syrup in the blender. Then pop the slushy goodness into your favorite molds and freeze them overnight. The best part? You can get creative with fun add-ins like chopped mint, a dash of lemon extract, or even an artistic basil leaf as a frozen garnish.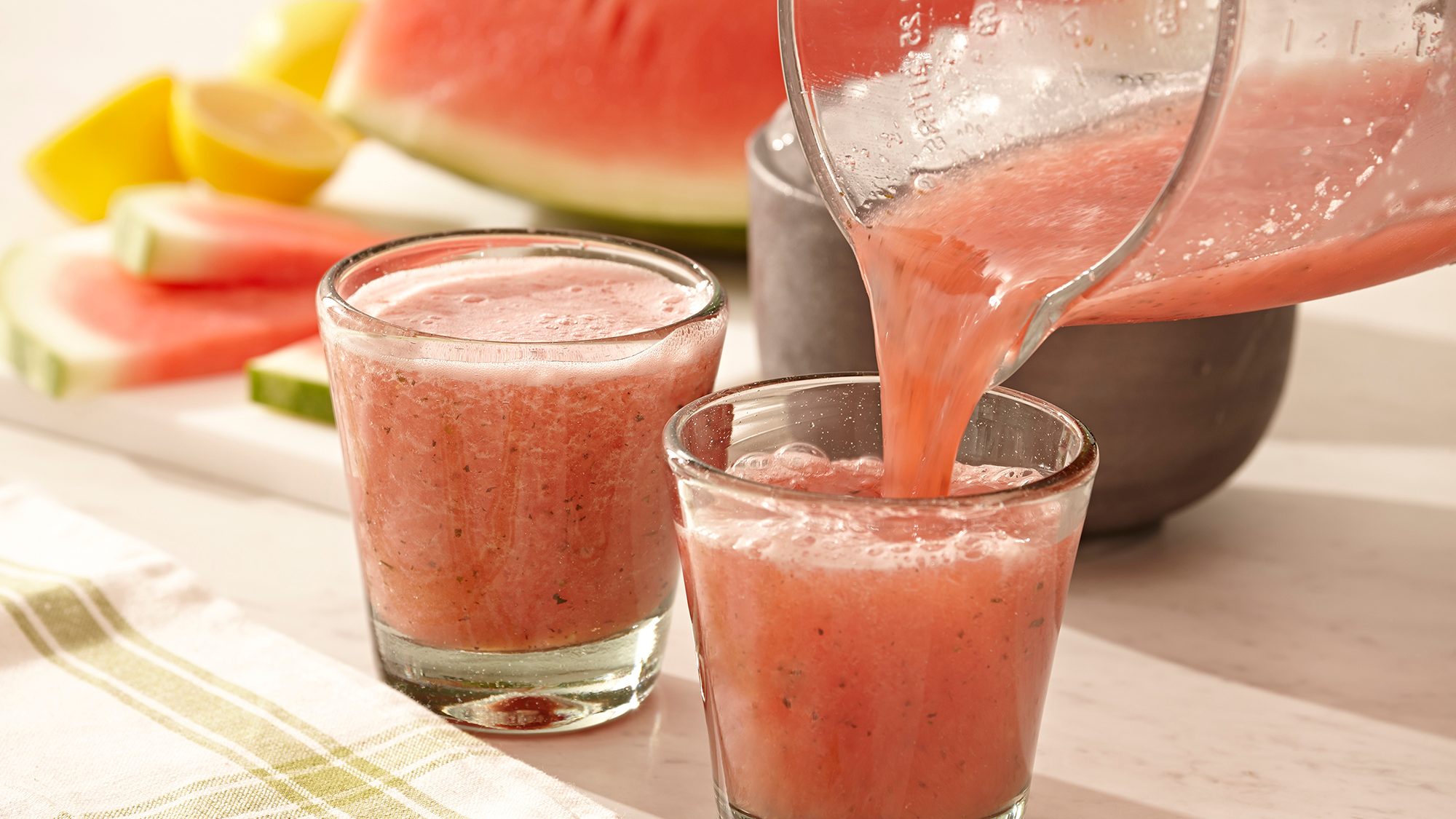 Watermelon Slushies
Popsicles are fun and delicious, but they can also be a big sugary mess in the heat of the summer. If you'd rather avoid the drip, sip on your iced treats instead. Watermelon is the perfect base for a fruit slushy. Just cube your seedless slices and throw them in a blender with your fruit and herb pairings of choice to make combos like basil watermelon or lemon watermelon slushies. If your guests are of age, get the party started by mixing in some vodka or even your fruity liqueur of choice.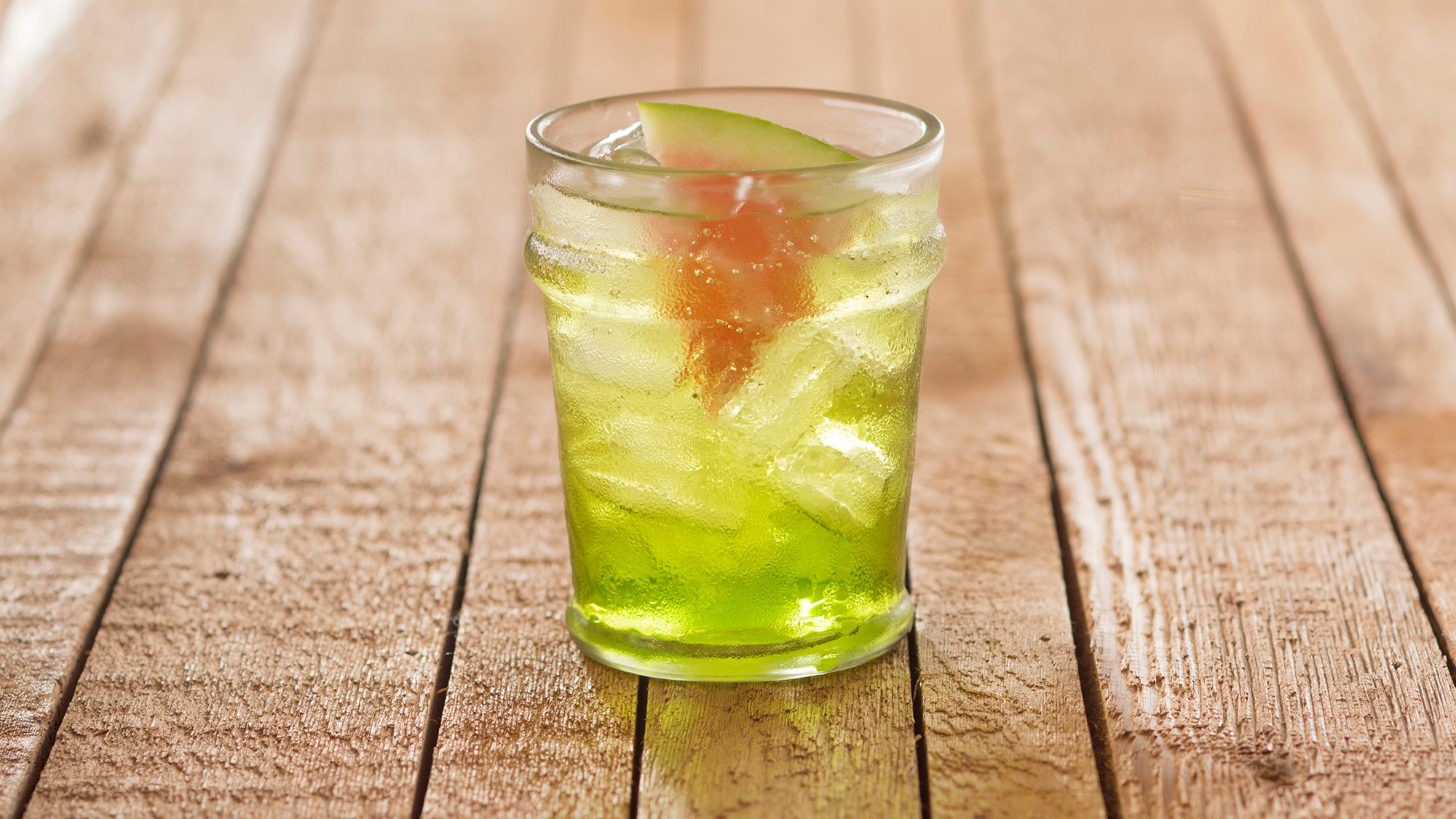 Pickled Watermelon Shrub Cocktail
Some fruity cocktails are just a little too sweet, but not this twist on a shrub. The pickled watermelon shrub cocktail calls for you to first marinate wedges of watermelon in a delicious concoction of gin, white balsamic vinegar, McCormick's pickling spice and melon liqueur. The mixture forms the base of the cocktail that is finished off with a dash of seltzer and a pickled watermelon slice as a garnish that can also be eaten as an after-drink treat. Bottoms up!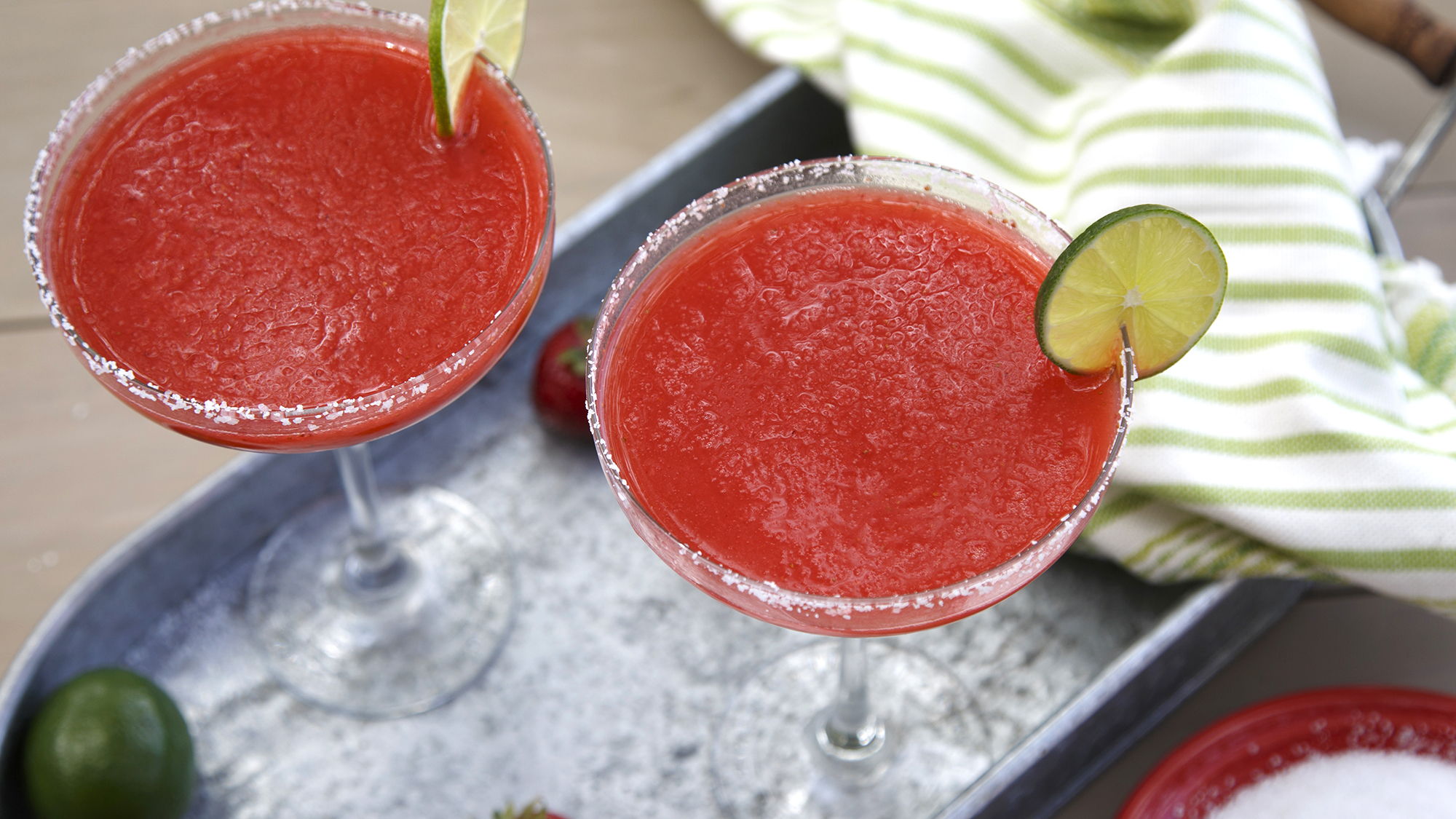 Watermelon Lime Frozen Margaritas
There is nothing quite like enjoying an al fresco happy hour during the hot summer months with a chilly frozen margarita in hand. But things get even more refreshing when you add a little watermelon into your lime cocktail. Sub a cup of summer's favorite melon in for the strawberries in this recipe and garnish each glass with a wedge of lime and a lightly salted rim. Tequila and frozen watermelon is a guaranteed recipe for beating the heat and spreading the summer love.