Once summer is finally in full swing, the last thing we want to do is waste a second slaving over a stove. That's where these summer dinner recipes come in. From cooling salads to grilled proteins and slow-cooked sides that don't require any tending, each dish is quick, easy and full of flavor.

Get supper on the table with plenty of time left for sun and fun!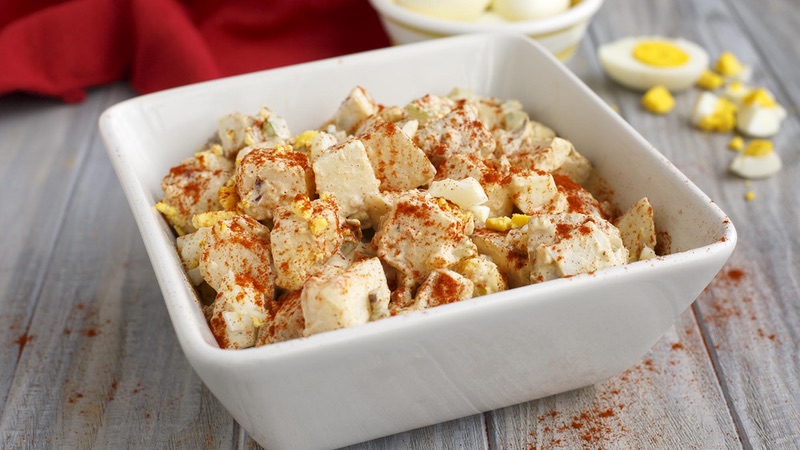 This ultimate potato salad recipe deserves extra credit—since it also masquerades as one of our other summer meal favorites: deviled eggs!
Creamy Yukon golds get folded with traditional filling flavors, including mayo, mustard, paprika and celery, along with bits of coarsely chopped hard-boiled egg.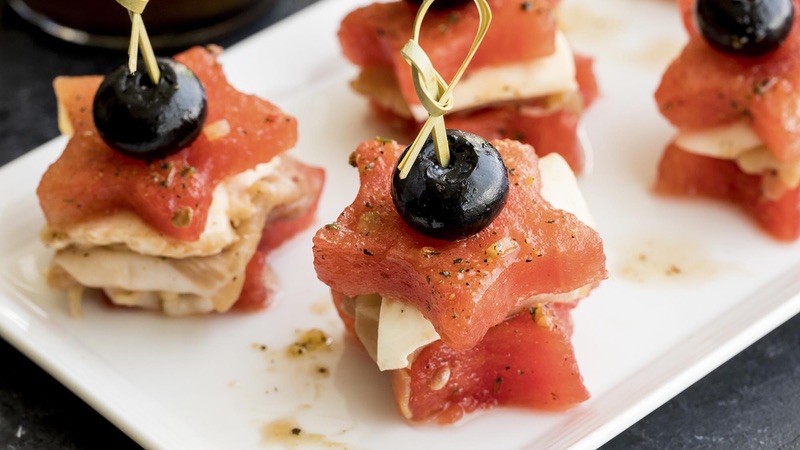 This fruity twist on a classic Italian Caprese will become one of your go-to summer salad recipes.
Essentially summer on a stick, it features star-shaped slices of juicy watermelon, soaked in McCormick® Grill Mates® Basil Balsamic Veggie Marinade Mix, and layered with prosciutto, provolone and blueberries.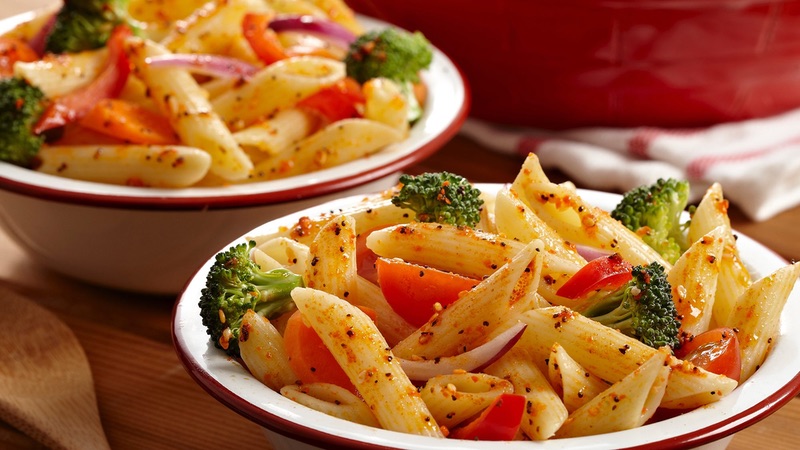 There's a reason this pasta salad recipe reigns supreme.
Basically, you can mix and match it to fit your taste (go ahead and use fusilli instead of penne!), occasion (it's as welcome on a dinner table as it would be a backyard party or potluck), or whatever you can find in your fridge or farmers market—be it carrots, bell peppers, broccoli or tomatoes.

Just make sure to season with as much Perfect Pinch Salad Supreme Seasoning as your heart desires.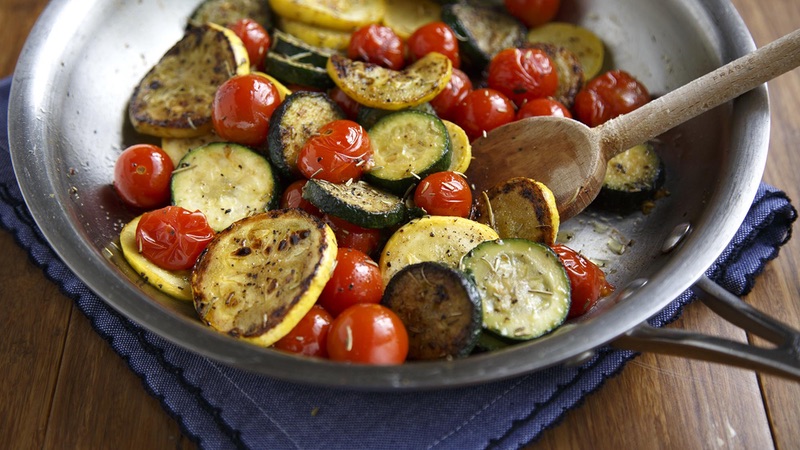 It's the season for summer squash, and this dish couldn't be simpler…or tastier!
Cook this yellow veggie with olive oil and grape tomatoes. Then sprinkle with sea salt, rosemary, black pepper and garlic powder for a side that comes together in less than 10 minutes.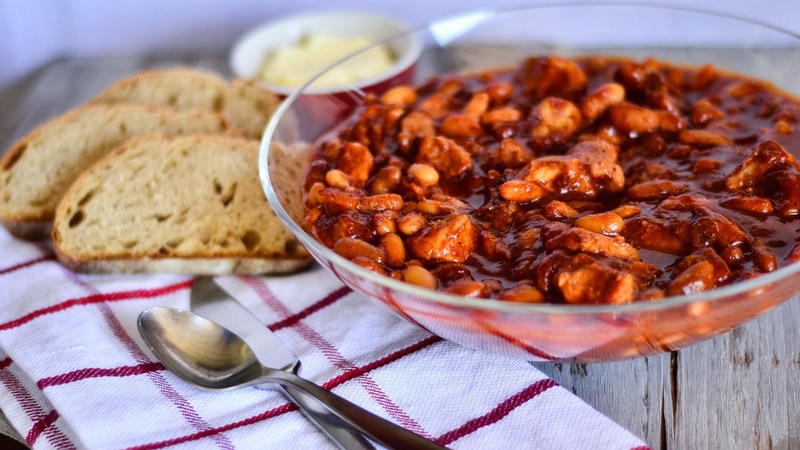 You can set and forget these scrumptious pork and beans in your slow cooker, for an ideal accompaniment to all of your easy summer dinners.
With French's Tomato Ketchup and this Slow Cookers Southern BBQ Ribs Seasoning Mix, these sweet white beans with pork are hearty enough to keep you full on a hot summer day without weighing you down. 
That said, it's more than satisfying enough to serve as a standalone supper, too!
Why not throw some shrimp on the barbie, the next time you fire up the grill?
Taco night gets a summertime makeover, with a filling of lemon peel, lime, honey and cilantro-marinated shrimp, and a crunchy, zesty topping of jalapeno mango slaw.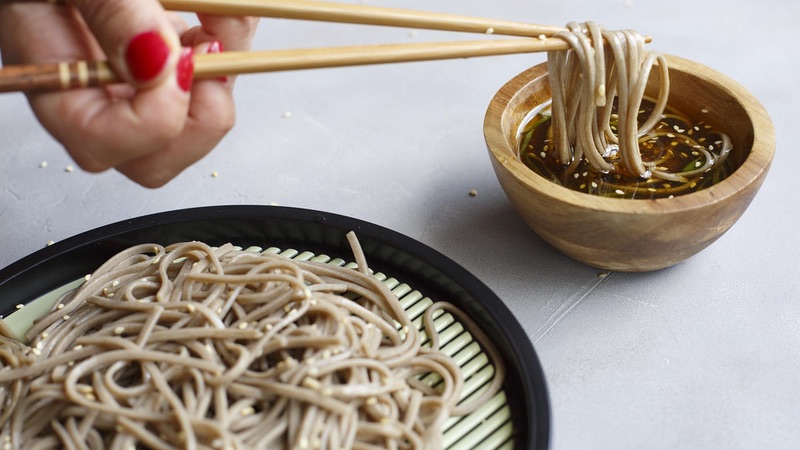 Look to global inspiration for your summer dinner ideas!
Ramen season is over, which means it's time to turn to Japan's equally popular pasta dish, soba noodles, which are served chilled and dunked directly in a citrus soy dipping sauce and topped with toasted sesame seeds.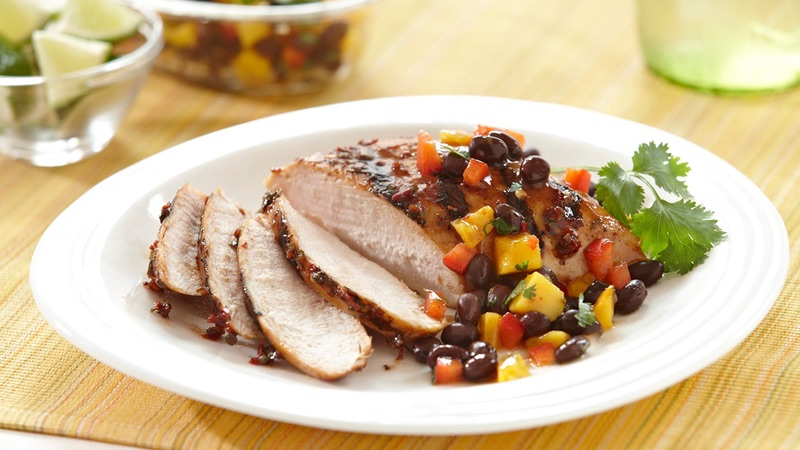 Even if a tropical vacation isn't in the cards, you can at least eat like you're on one!
Ho-hum grilled chicken gets a serious flavor boost from Lawry's® Caribbean Jerk Marinade with Papaya Juice, and the black bean salsa really takes dinner over the top.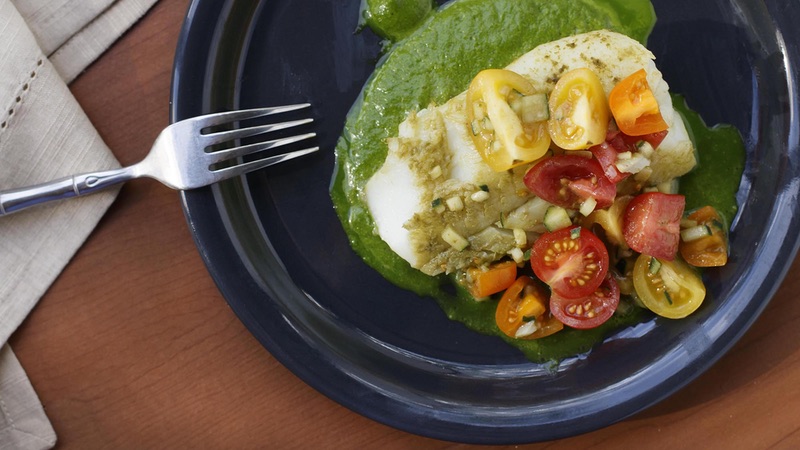 It can be easier to make healthy food choices in the summer, thanks to colorful, flavor-packed produce and an abundance of fresh seafood.
And not only is this dish appealing to the eye (think vibrantly green swirls of spinach almond pesto, and a rainbow of sliced tomatoes and cucumbers), it stars cod, and boasts an oven-baked matcha green tea seasoning crust.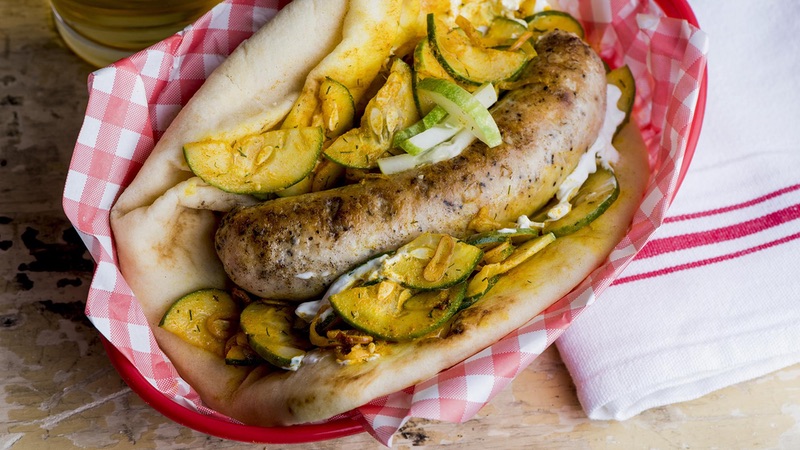 Raise your hot dog game by grilling turkey sausages instead during your next cookout! Even the buns get an upgrade, in the form of pillowy Indian naan.
And instead of ketchup, mustard and kraut, condiments include sour cream and cucumber relish, flavored with cumin, red pepper flakes, turmeric and dill.