When it comes to summer cooking, refreshing salads are a must. Not only are they naturally cooling — a bonus, when you're smack dab in the middle of a heat wave — but they're also a tasty way to make the most of your weekly farmer's market haul. 
And while a simple green salad made with fresh-picked spinach is certainly delicious, it's far from your only option. From sweet peach and strawberry salads to savory tomato options, there are plenty of ways to play with your fave summer flavors. So get ready to up your summer salad game — these 9 delicious options will have you craving salad 24/7.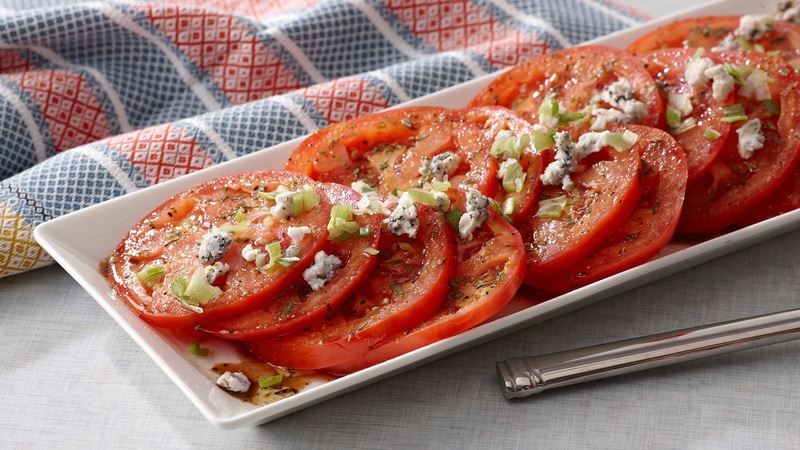 Some of the best salads are the simplest, and this extra-easy tomato salad is sure to become a new summer favorite. Just a few ingredients — like blue cheese, onion and seasonings — bring out the best in fresh summer tomatoes. And since this salad prep takes just 10 minutes, it's easy to make a delicious snack from your home-grown tomato crop.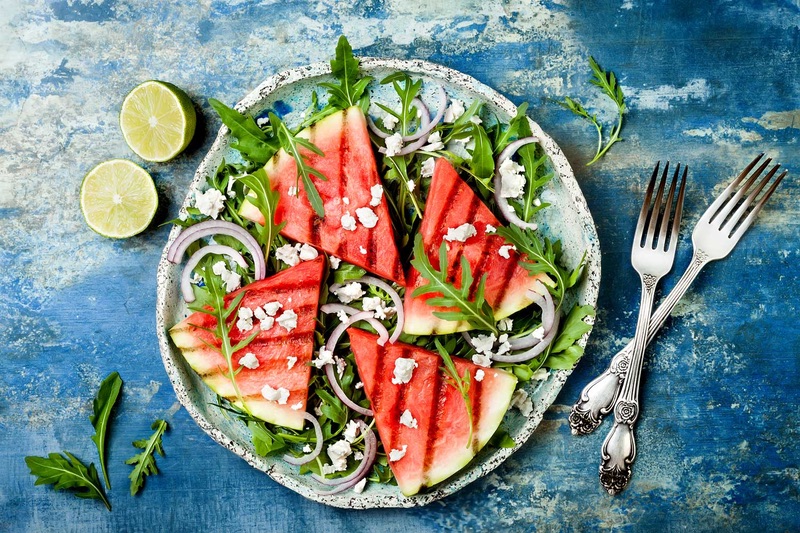 If your family looks forward to watermelon season all year (and whose doesn't?) this salad is a must-try. Sweet watermelon pairs perfectly with tangy, creamy feta, while a rice vinegar dressing adds just enough savory flavor. Fresh Thai basil adds bright flavor with an unexpected mint undertone, which makes this recipe an upgrade from your typical watermelon and feta salad.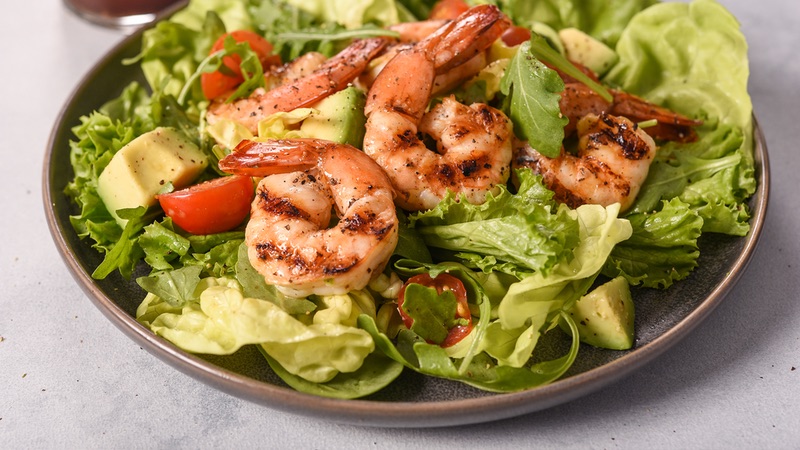 Summer grilling and summer salads are a match made in heaven. So why not combine 'em? Juicy grilled shrimp, marinated in a tasty mix of Vietnamese pepper, honey and olive oil, both add a zesty (and peppery!) kick, and enough heartiness to make this salad a meal. For the salad base, a mix of leafy greens, avocado and cherry tomatoes incorporate some of your fave summer flavors.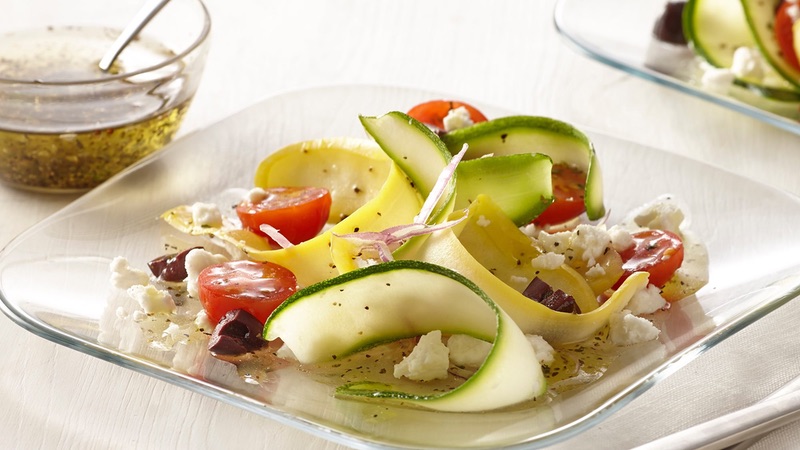 Summer squash is an underrated star in warm-weather cooking, and this salad is a great way to enjoy them. A Greek-seasoned dressing, made using mint, oregano, basil and garlic, complements the squash's subtle sweetness and delicate flavors, while a sprinkling of feta adds creaminess. Using squash ribbons also look fancy, but they're easy to make with a vegetable peeler, so it's easy to create a visually striking first course without too much work.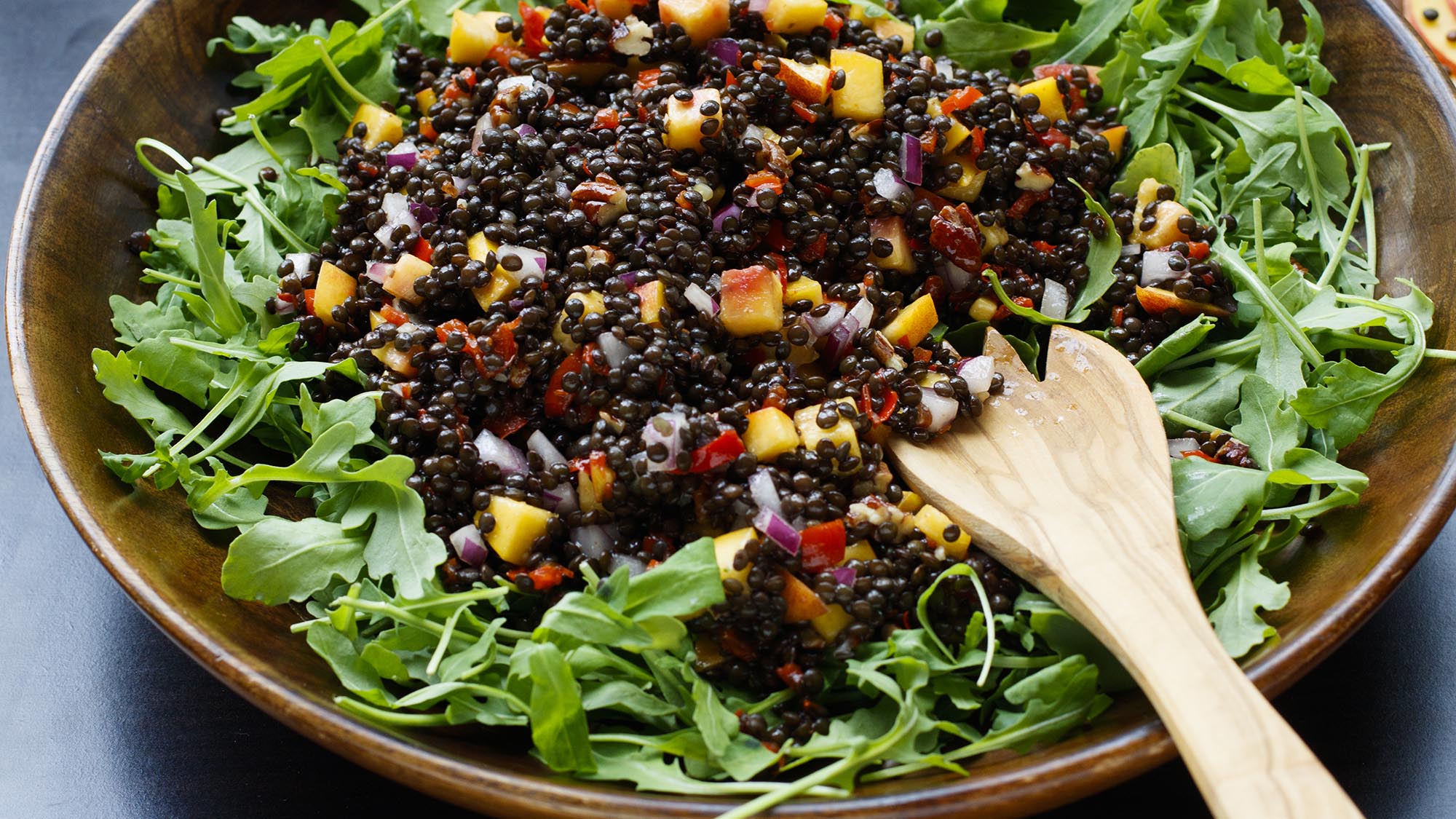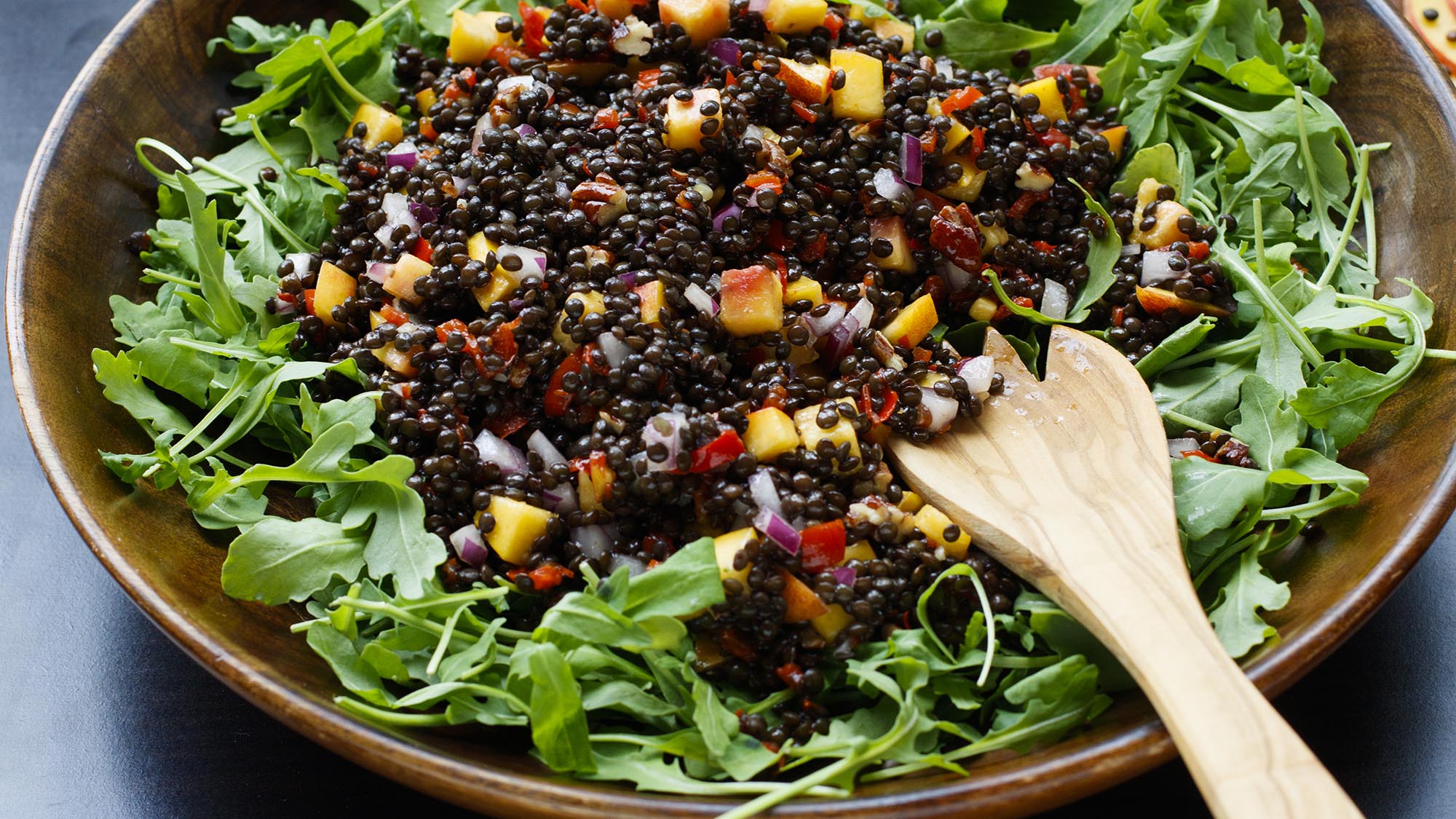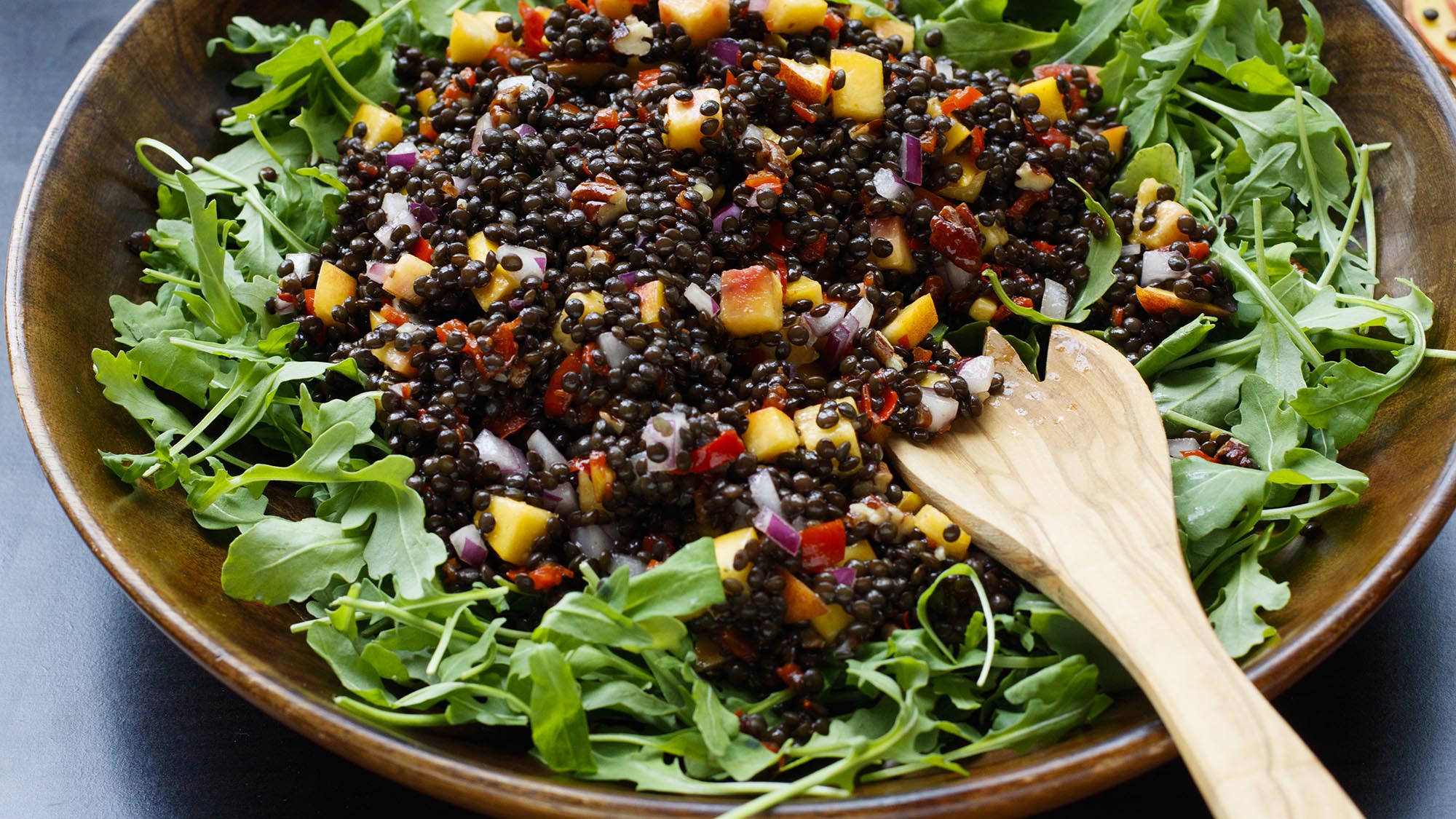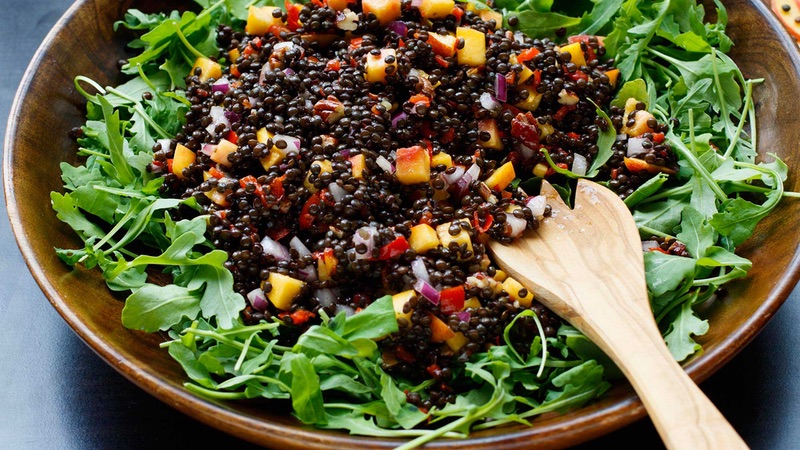 Fresh, juicy peaches are one of our favorite summer staples, and this salad is a delicious way to show them off. A handful of contrasting ingredients — sweet peaches, earthy lentils, peppery arugula and savory dressing — give this salad complex flavor that'll impress your family (and your guests). And, bonus, hearty lentils mean this salad works equally well as a side dish or a vegetarian main.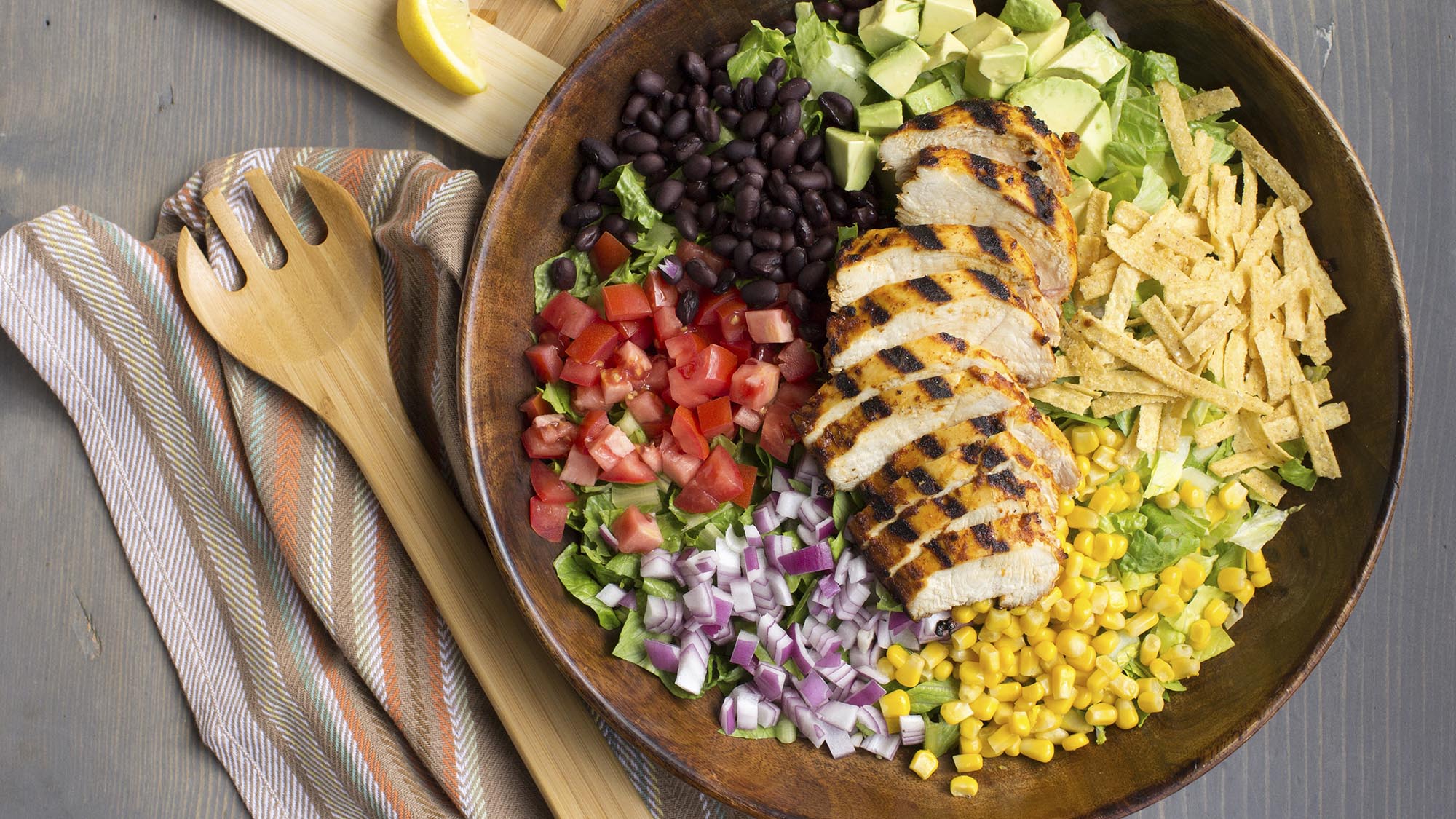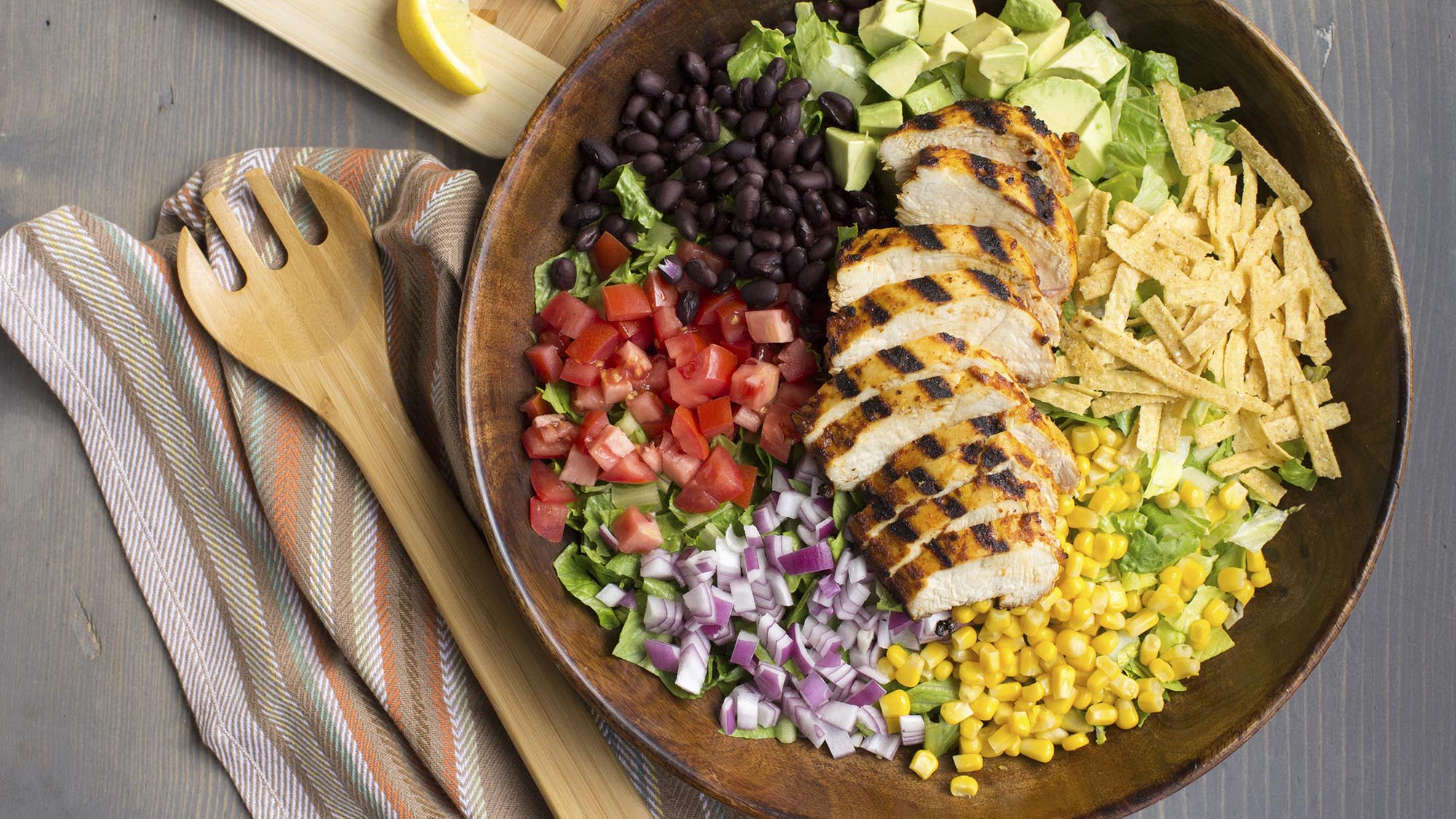 Scorching temps call for simple entrées, and this Southwest-inspired grilled chicken salad couldn't be easier. It uses McCormick® Original Taco Seasoning Mix to add satisfyingly spicy flavor without the need to measure out multiple seasonings. It's also easily adaptable based on what's available at the farmer's market: tomatoes, spinach, sweet corn, bell peppers, cucumbers, tomatoes and fresh herbs like cilantro are all equally at home here!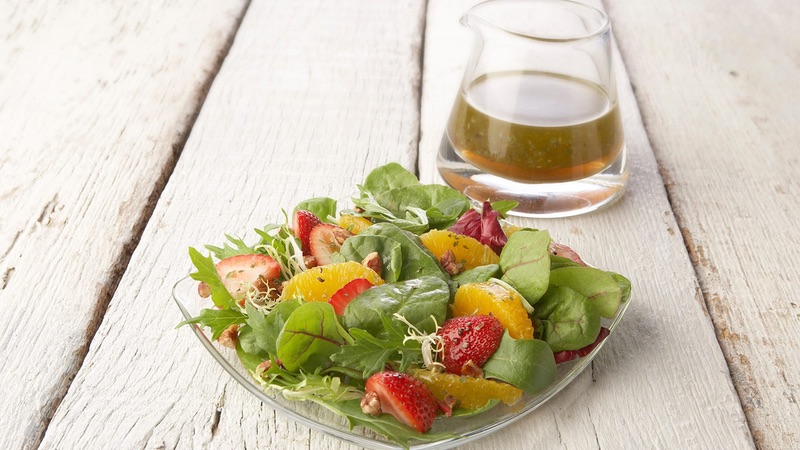 If we had to pick one favorite food of summer, it'd probably be strawberries. Make the most of your hand-picked strawberry crop than a fresh, tasty salad. Juicy berries and orange slices pop with natural sweetness, while a peppered vanilla vinaigrette adds zippy, creamy flavor. Use baby spinach or field greens for a milder, neutral flavor, or sub in arugula to give your salad a bitter, peppery twist.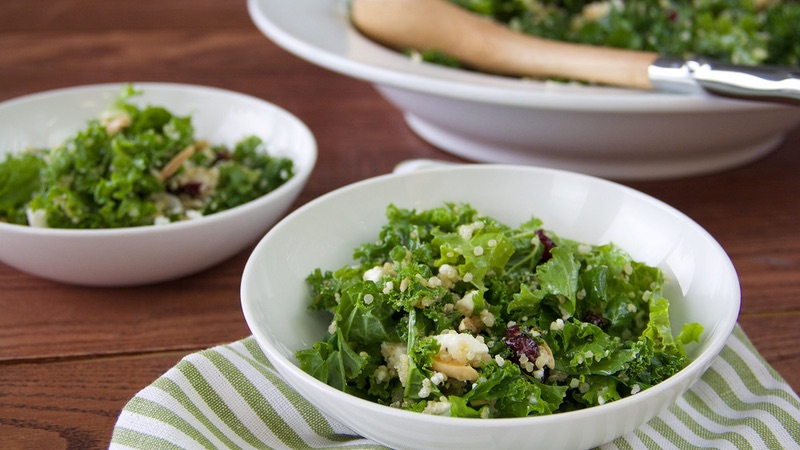 Grain salads are a must at any summer BBQ, and this quinoa and kale version fits in perfectly with virtually any summer menu. Kale's natural earthiness grounds this salad's citrusy vinaigrette, while quinoa adds nuttiness and unexpected texture. Best of all, the salad incorporates some fall-ish flavors, like cranberries, so it transitions well to the cooler months, too.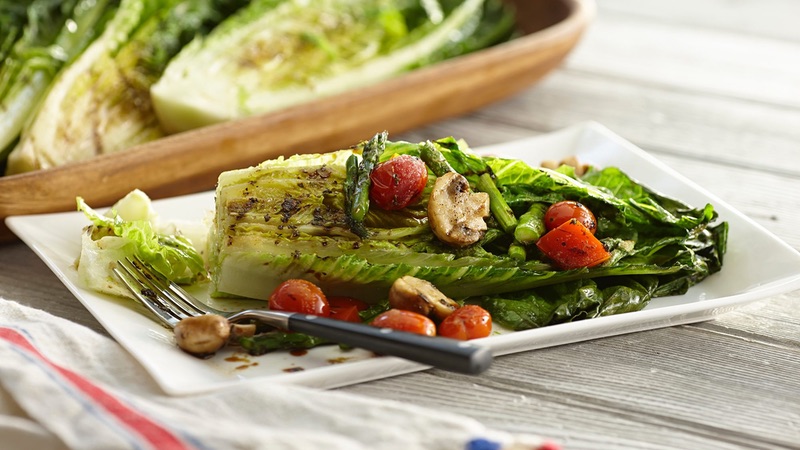 Sure, you love grilled chicken and grilled shrimp salads — but this salad will make you wish you'd tried grilling greens sooner. A few minutes on the grill both adds smoky flavor to fresh romaine and also slightly wilts the greens for a tender salad, while grilled mushrooms, tomatoes and red peppers add even more summer flavor. A simple balsamic vinaigrette, seasoned with garlic and basil, rounds out the flavor profile for an irresistible side.