Heading out to a packed restaurant for an overpriced meal? Over it! The best way to celebrate Valentine's Day is by staying in and throwing together a romantic meal for two. Not only does your night feel more personal - you can choose romantic dinner recipes perfectly tailored to your tastes - it gives you an opportunity to spend more quality time cooking and enjoying the meal with your Valentine.
The perfect Valentine's menu can be simple to prepare or even made partially in advance for stress-free cooking on V-day. So pick up a few candles for setting the mood, and begin developing your Valentine's Day menu with this round-up of romantic dinner recipes.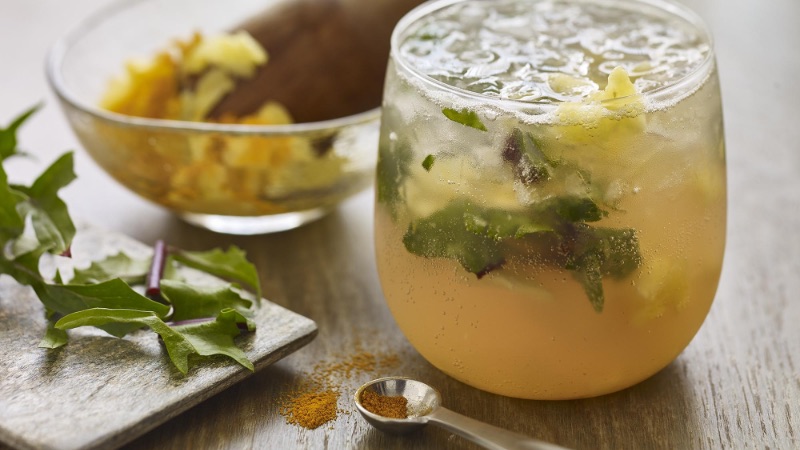 Cocktails
Start your romantic dinner off right with delicious cocktails or mocktails.
• Try this black pepper date cocktail tastes sweet, spicy and sophisticated – perfect for a romantic night in
• Opt for a peachy lemon bourbon cocktail for a lighter, citrusy drink
• Or, try a sweet and spicy Brazilian guava cocktail – a fruitier take on a classic caipirinha
Alternatively, make your Valentine's day menu instantly more on-trend by serving shrubs: cocktails that include fruit-and-vinegar syrups, which infuse your drink with sweet and tangy flavor.
• Black pepper berry shrub cocktail helps warm up a chilly night
• Pickled watermelon shrub cocktail brings the flavor of summer to your special dinner – even if warm weather is still months away
Of course, your romantic dinner ideas for two need not include alcohol.
Instead, try serving pineapple turmeric mocktails with muddled dandelion greens. Turmeric's complex earthy flavor mingles with slightly bitter greens for a sophisticated (and pretty) drink. Check out more mocktails recipes here.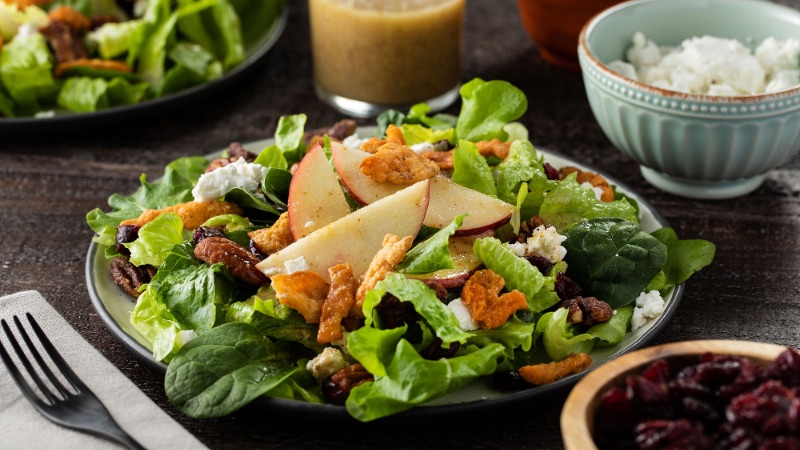 Valentine's Day Appetizers
The appetizers you choose help set the tone for the rest of your meal – and you have plenty of recipe options that will impress your sweetheart.
• Keep it simple with pepper and herb crusted goat cheese served with crackers and crudité
• Use seasonings to transform olive oil into a satisfyingly savory bread dip
• Try this slightly spicy bread dip made with Italian seasoning and red pepper flakes
• Avoid the heat with this rosemary bread dip
Serve with a sliced crusty baguette and voilá, a delicious starter that comes together in minutes.
Or go for a more traditional sit-down first course, like salad.
• This harvest salad made with sweet Dijon vinaigrette has it all: sweetness from apples and candied cranberries, crunch from toasted pecans and creamy goat cheese
• This Greek squash ribbon salad makes for a gorgeous, gourmet presentation, even though it's deceptively simple to make
Alternatively, give your V-day dinner a cozier romantic vibe by serving homemade soup.
• Creamy butternut squash soup
• Roasted vegetable soup with avocado
Both pair well with a range of mains. And, because you can make soup a few days in advance, you can spend more time bonding with your Valentine.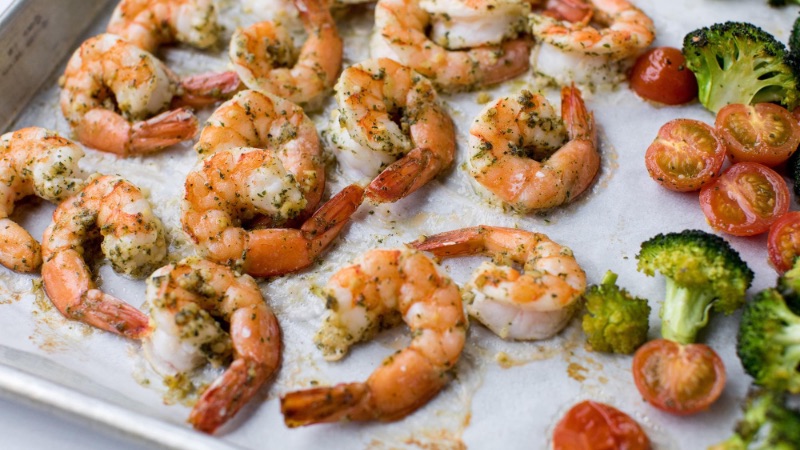 Valentine's Day Sheet Pan Dinners
Speaking of stress-free cooking, make preparing your romantic dinner for two a breeze by choosing a sheet pan or one-pot meal for your entrée. It can't get any simpler: just throw your protein and veggies onto a lined sheet pan and bake.
• Sheet pan shrimp scampi
• Lemon butter dill tilapia
Both pack in tons of rich, savory flavor that tastes gourmet – but they'll both come together in roughly half an hour.
Alternatively, make a sheet pan meal out of classic roast pork.
• This easy roast pork tenderloin with apples tastes both sweet and savory
• This sheet pan pork tenderloin has a satisfyingly tangy honey bourbon marinade
And, of course, you can make sheet pan dinners with chicken.
• This Greek roasted chicken with tomatoes is sure to please light sheet pan dinner with plenty of flavor 
For simple one-pot dinners, whip up this quick and easy chicken cacciatore. It comes together in just 30 minutes, and works equally well on its own or paired with rice or pasta.
Or whip up braised beef ragu. While our version takes a little bit of time to cook (you'll need to start about 3 hours in advance) it only requires 15 minutes of active prep time, giving you lots of opportunity for quality time with your Valentine.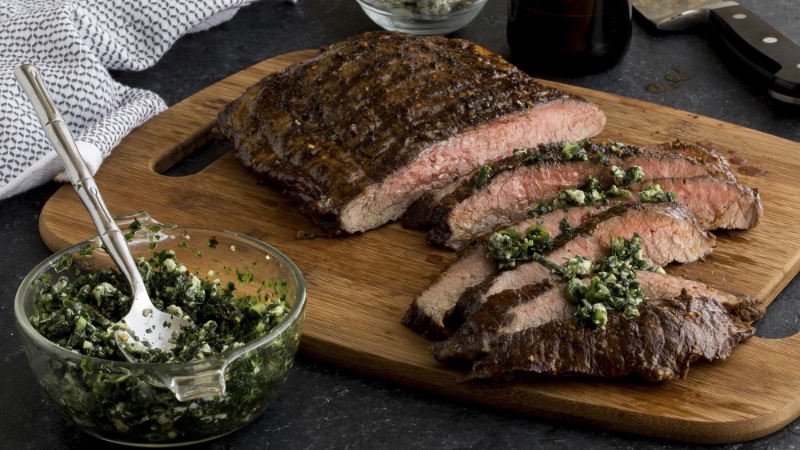 Easy Valentine's Day Dinners
If you're up for something a little more gourmet that's not too intimidating, try serving a perfectly grilled flank steak.
• Tequila-lime flank steak with avocado salad adds Mexican-inspired flavor to your meal
• Beer marinated flank steak with blue cheese chimichurri makes a tangy and satisfying main course
• Try sriracha steaks with lime grilled avocado for a pleasantly fiery steak with a little kick
• These Puerto Rican-style stuffed flank steak pinwheels look and taste so amazing, your Valentine will never know they take just an hour to cook
You can also keep it classic with roast chicken.
• Rosemary, thyme and sea salt is all you need to create tender, juicy rosemary roasted chicken that bursts with flavor
• Greek seasoning gives this roast chicken a delicious Mediterranean flair
Prefer to keep your meal vegetarian-friendly?
• Whip up a batch of eggplant lasagna (bonus: also gluten-free!)
• Use mushrooms to create a rich vegan pot roast
• Or make your own pizza topped with veggies for a carefree meal, perfectly customized to your tastes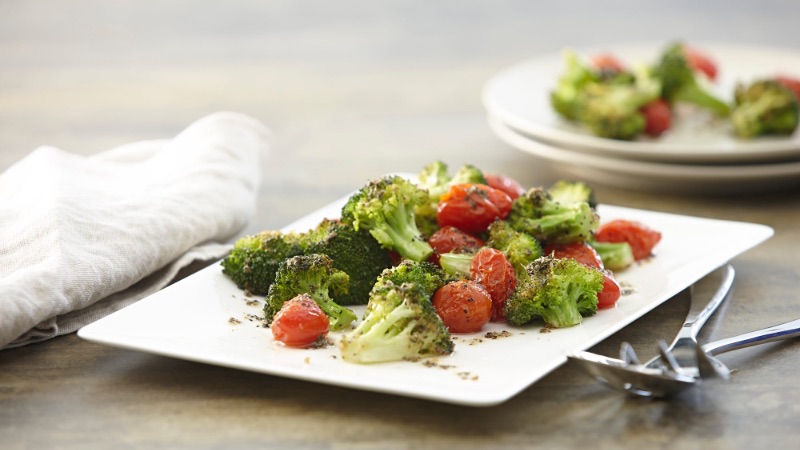 Valentine's Day Sides
Sheet pan dinners mean you're baking your main along with your side dishes – but if you planned on a standalone entrée for your Valentine's day dinner menu, you'll want a simple side or two to go with it.
Our favorite? Roasted vegetables.
• You can't go wrong with these easy roasted vegetables
• Or these herb roasted vegetables if you want a little more savory flavor
• Alternatively, roast Mediterranean-inspired cauliflower
• Or make a opt for a brightly colored side dish like roasted broccoli and tomatoes
• And if you're into cozy, seasonal flavors, try out a roasted cool-weather vegetable medley, featuring cauliflower, brussels sprouts, mushrooms and more
And if you want your sides with a little more heft? Make an additional side of potatoes.
• These easy roasted potatoes take just 15 minutes of prep time
• Twice baked potatoes add some satisfying cheesiness to your meal
• Whip up some garlic mashed potatoes to pair perfectly with heartier mains like roast chicken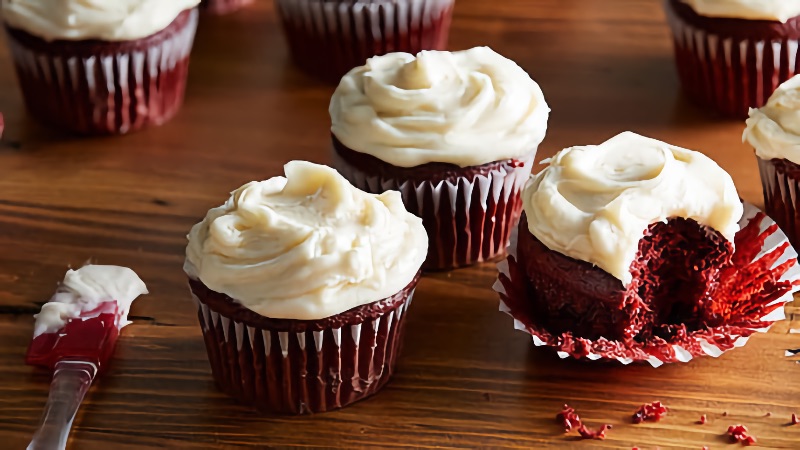 Valentine's Day Desserts
It's just not Valentine's day without chocolate, so lean in on the cocoa when you're planning your final course.
These bittersweet chocolate tortes with passion fruit cream both look and taste amazing – and they're rich enough to share.
Or put together a platter of bittersweet chocolate orange truffles and easy chocolate raspberry cookie truffles for a sophisticated (and seriously chocolatey) dessert.
Red velvet is always on-trend for Valentine's desserts.
• These easy red velvet cupcakes don't just taste great, they're also incredibly adorable
• Red velvet brownies are satisfyingly rich and fudgy
• While red velvet mousse with whipped cream is both pleasantly airy and luxurious
Not a fan of chocolate at all?
Try whipping up a batch of heart-shaped valentine sugar cookies like these painted sugar cookies or tender heart cookies. They're the perfect Valentine's Day dessert sans cocoa.
Find More Valentine's Day Recipes and Tips
Discover more Valentine's Day recipes here!
• Make Valentine's Day Extra Sweet
• Valentine's Day Breakfast Recipe Ideas
• Sweeten Up Valentine's Morning With Triple Berry German Pancakes
• Sweeten Up Valentine's Day With A Chocolate Or Limoncello Mousse
• 7 Creative Ways To Use Extracts And Food Colors
Need help planning your weekly meals and want to try new recipes? Save your favorite food, dessert, drink recipes and organize your ingredients with McCormick Meal Planner.