It's wonderful if you have a significant other, but you can also enjoy Valentine's Day with good friends or family. For me the main event is dessert. You'll find two stellar additions to your sweet endings repertoire below. Both mousse confections are creamy and slightly decadent. The chocolate mousse is indeed Seriously Simple with just a few steps to put it together. Make sure to add the egg yolks after the chocolate and butter are melted so that the yolks don't curdle. I prefer to use 60 percent bittersweet chocolate so it is not overly sweet.
The limoncello mousse comes to you complements of my celebrity food stylist and producer buddy Denise Vivaldo. She enjoyed this citrus dessert aboard a cruise ship and decided to recreate it at home. Her version is truly easy to make and will wow any citrus dessert lover. You can find amoretti cookies at Italian delis. The fun part of this dessert is the float of luscious limoncello that sits atop the parfait.
Either one of these desserts take little time to prepare leaving more time to celebrate love with you family or friends. Enjoy.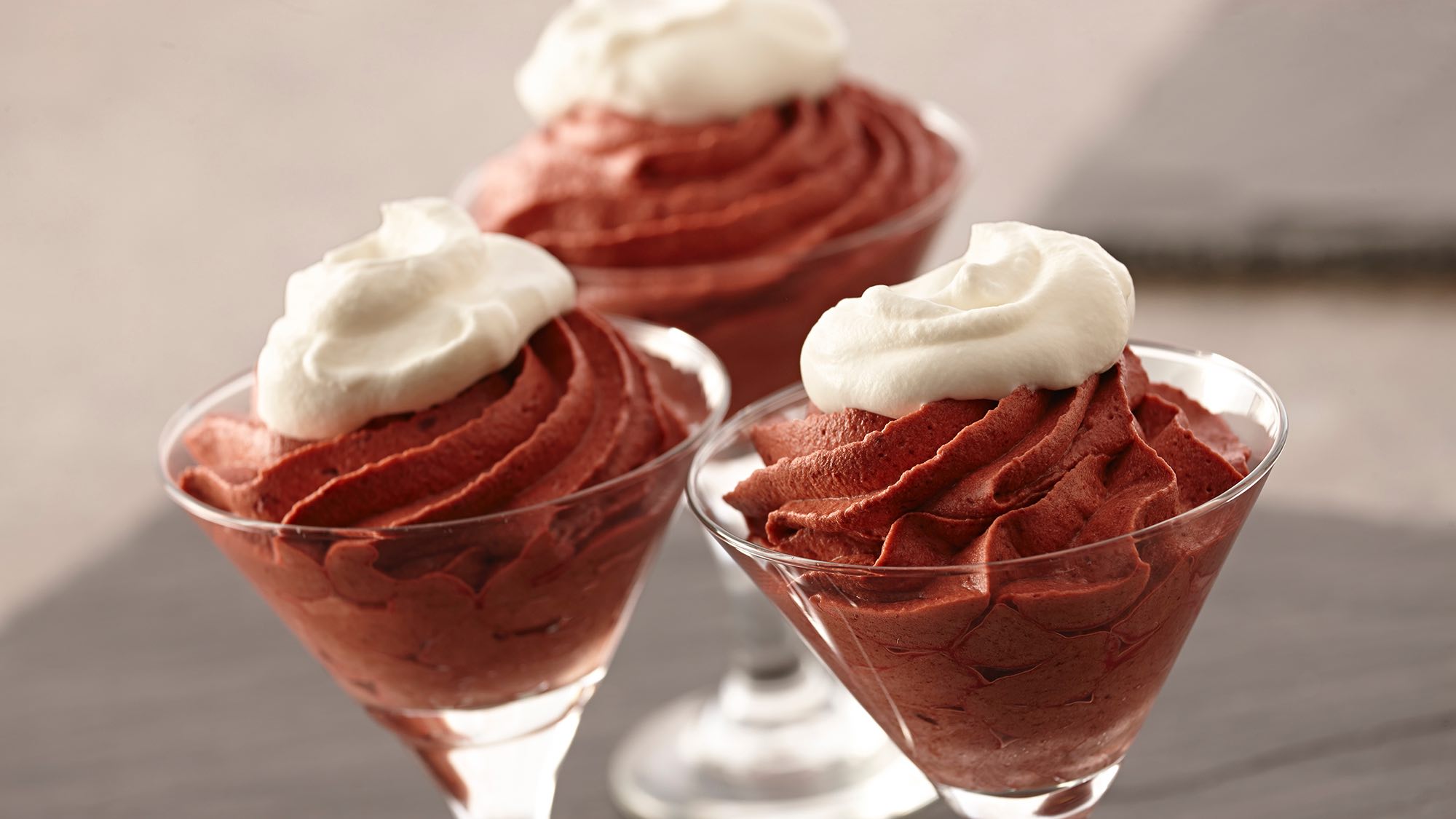 Chocolate Mousse
Serves 6.
8 ounces semi-sweet or bittersweet chocolate, cut into pieces
1 cup (2 sticks) unsalted butter, cut into pieces
3 egg yolks
1/4 cup crème fraîche
6 egg whites
A pinch of salt
For decoration
1/2 cup heavy cream, whipped
Chocolate curls or grated chocolate
1. In the top part of double boiler, combine the chocolate and butter on medium heat and melt slowly. When melted, add the egg yolks and beat them into the chocolate mixture until well combined. Let cool.
2. Add the crème fraîche to the cooled chocolate mixture and mix until it is well blended.
3. In a large mixing bowl, or electric mixer, beat egg whites with salt until very stiff.
4. Add the chocolate mixture to the egg whites and folding carefully, making sure that there are no lumps. Pour into a 1 quart serving bowl or individual serving goblets and chill at least 2-4 hours or until completely set.
5. To decorate, fit a small star tube into a pastry bag and carefully put the whipped cream inside. Pipe the whipping cream around the outside of the rim. Garnish with chocolate curls. Or, if you don't have a pastry bag, decorate each serving with whipped cream and the chocolate curls.
To make chocolate curls, use a swivel peeler and shave off chocolate. You could also grate chocolate over the whipped cream.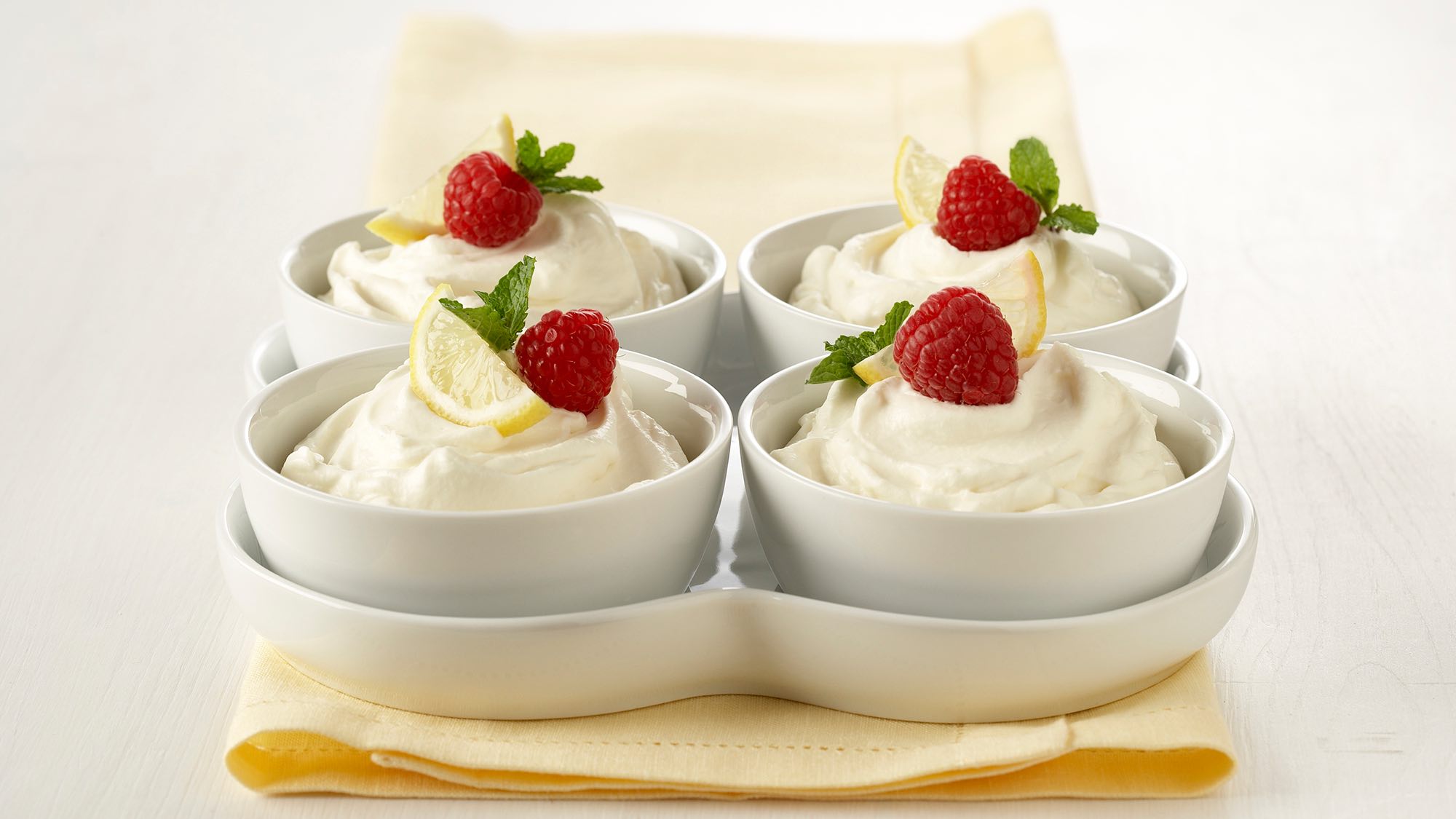 Limoncello Mousse
Makes 6 servings
1 (8 ounce) container mascarpone cheese
1/3 cup super fine baker's sugar
2 teaspoons lemon zest
2 tablespoons plus 1/3 cup limoncello
1 cup heavy cream
1 cup crumbled amoretti or biscotti cookies
6 cookies for garnish
1. Place mascarpone cheese, sugar, lemon zest and 2 tablespoons of limoncello in a small bowl and whisk together for 4-5 minutes.
2. Place cream in a medium bowl and beat with an electric mixer until stiff peaks form.
3. Add mascarpone mixture to cream. Fold gently to combine.
4. To serve, put half of the crumbled cookies in the bottom of small dessert glasses. Spoon half the limoncello mixture on top. Sprinkle with remaining crumbled cookies. Dollop remaining limoncello mixture on top.
5. Gently pour a bit of limoncello on top to create a float. Garnish each glass with a cookie just before serving.
This article is written by Diane Rossen Worthington from Seriously Simple and was legally licensed via the Tribune Content Agency through the NewsCred publisher network. Please direct all licensing questions to legal@newscred.com.