We're all fans of spending some quality time in the kitchen – but let's face it, busy weeknights don't always give us the time to cook the way we want to. Whether work runs late, you have to jet the kids off to soccer practice or you just want more time to relax on the couch (no shame!), you need to include a few shortcuts in your cooking to get through the week.
Enter meal prep: By making some or all of your meals in advance, you can put together a home-cooked meal in minutes, so you can fit in cooking no matter how busy you are. And thanks to the magic of herbs and spices, you can season similar foods differently throughout the week to keep things feeling fresh.

Looking for meal prep ideas? Getting ready for a week of delicious meals is a breeze with these versatile recipes: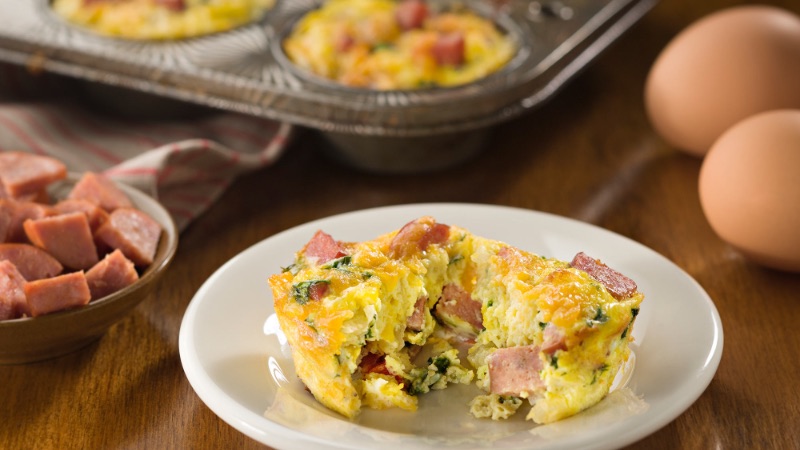 Breakfast Meal Prep
Any busy morning can benefit from meal prep – whether that spare time affords you more time to spend with your family or just a few more moments to sleep. Start your day off with delicious egg muffins for a meal that'll keep you full until lunch. With coarse ground pepper, baby spinach leaves, chopped onion, red bell pepper, shredded cheddar cheese and McCormick Grill Mates Smoky Applewood Marinade for an applewood flavored sausage, breakfast meal prep is not only easy, but super tasty. Feel free to mix it up and add your own ingredients - try adding in green pepper and crumbled chorizo, or simply broccoli and cheese.
On the other hand, whipping up a breakfast casserole is a simple way to meal prep, since you can cook it once and reheat portions throughout the week. This cheesy bacon and egg breakfast casserole recipe is bursting with flavor thanks to McCormick® Ground Mustard and McCormick® Ground Nutmeg. With warm, sliced bacon with cubed Italian bread, chopped onion, and shredded cheddar and mozzarella cheese, this breakfast casserole is filling and will last you all week. Looking for a gluten-free casserole? Try this hashbrown casserole recipe instead.

Want more casserole inspiration? Check out these delicious casserole recipes here.

Of course, you can also meal prep a comforting bowl of oatmeal. Overnight oats are the perfect breakfast meal prep recipe, and you can make them even simpler by using your slow cooker. Make this creamy gingerbread oatmeal while you're sleeping, and store your leftovers in the fridge to reheat later.

Another great meal prep option are these make-ahead breakfast burritos. Learn how to make breakfast burritos with this easy meal prep video: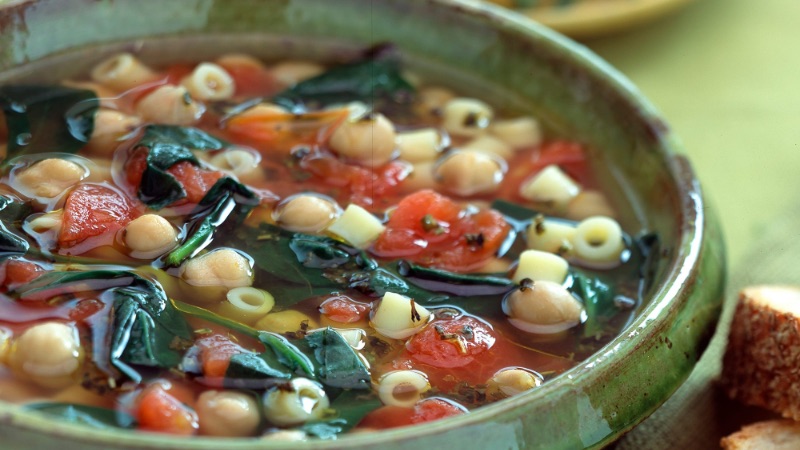 Ready, Set, Lunch Meal Prep
It's all too easy to just stop at a café for lunch instead of bringing your own, but meal prepping your lunches can help. Keep your meal prep simple by making a large batch of soup on Sunday to enjoy for the rest of the week. Enjoy fresh summer flavor with a homemade chickpea soup. Making this pasta soup with homemade Tuscan flavor is easy – just add marjoram, crushed rosemary, garlic and chicken stock (plus a pinch of cayenne pepper) with serve with pasta, diced tomatoes and baby spinach for a filling, yet light summer soup recipe perfect for meal prep. Try a heartier option, like this slow cooker beef and barley soup, if you have a bigger appetite – carrots, green beans, onion, and mushrooms with tender beef cubes form the basis of this fall and winter favorite.
Go old school with your meal prep and think ahead with your sandwiches, too. Turn last night's Greek yogurt laden grilled chicken with oregano, mint, thyme, and chopped cucumber into a gyro wrap. Want to go the vegan route? Use leftover veggies marinated with French's Classic Yellow Mustard, fresh basil and minced garlic to make a grilled vegetable sandwich. Short on time but prefer a warm lunch? This tuna melt recipe on a sheet pan doesn't skimp on flavor.
Done in less than 15 minutes, all you need is white albacore tuna, McCormick Original Tartar Sauce for Seafood, chopped celery, cheddar cheese, English muffins, tomatoes and a sheet pan to make for a meal prepped lunch. Just pop in the toaster oven for a few minutes to reheat to perfection.

Alternatively, make lunch prep easy by packing a slice of homemade quiche, which you can easily reheat in the microwave. Go for a classic quiche Lorraine seasoned with onion powder, black pepper, ground nutmeg and garlic salt, or try a smokier spinach and bacon skillet quiche.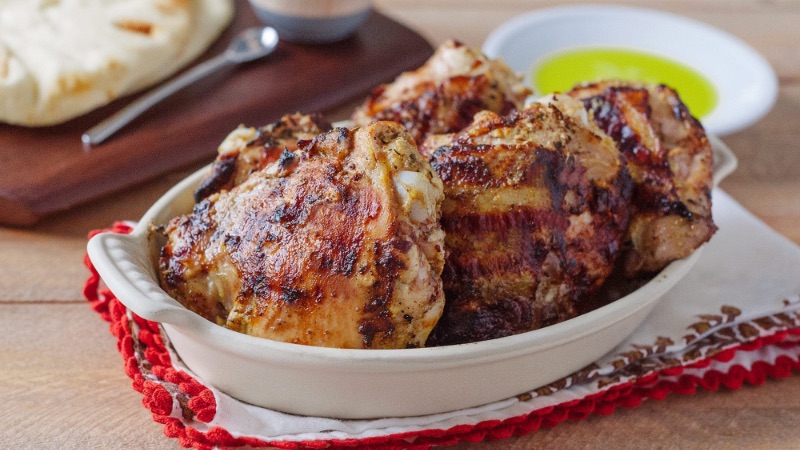 Dinner Meal Prep
No one wants to come home to the same exact dinner night after night. Solution? Mix up your seasonings to create a week's worth of meals that still taste exciting. Make up a few spice mixes or marinades to season your protein for the week.
We love mojito lime grilling salt for a burst of tartness on pork or chicken, and smoky garlic grilling salt for complex savory flavor for steak. A simple Tuscan spice marinade infuses chicken with Mediterranean flavor, while chicken breasts seasoned with Indian super spice marinade taste pleasantly earthy, thanks to the addition of turmeric.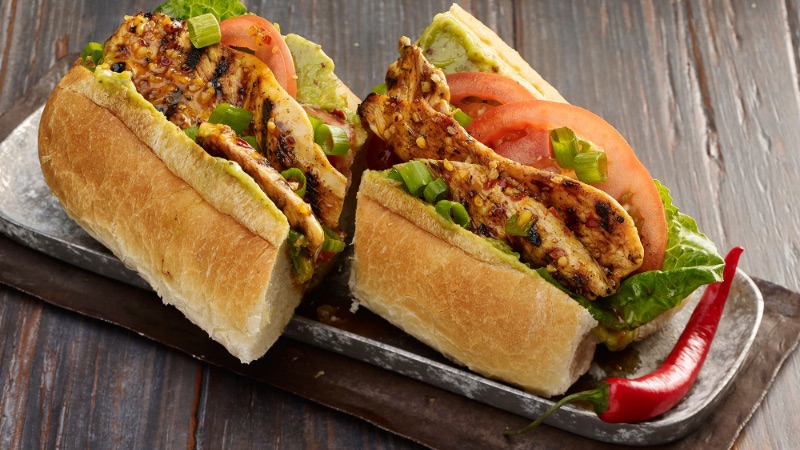 Make your dish into a dinner with a simple leafy green salad on the side, like this easy-to-prepare Greek salad. Add a side of brown rice or quinoa – which can also be made in advance - and you're ready to go. And if you have leftovers, use them to make tostadas, sandwiches, salads or grain bowls later in the week.

Want something that packs a bit more heat? This delicious chicken Po boy recipe doesn't disappoint. With grilled chicken seasoned with McCormick Grill Mates Hot Pepper Blackened Seasoning and a spicy Louisiana flavored mustard sauce made with orange thyme vinegar and Zatarain's Creole Mustard, this dish is sure to satisfy your taste buds.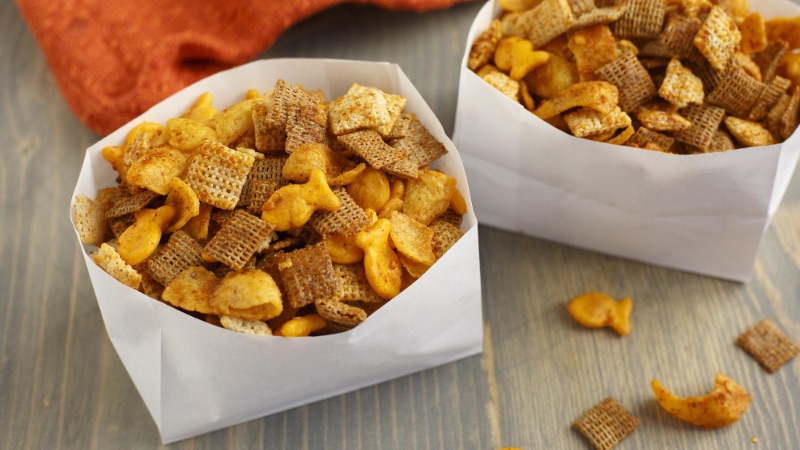 Don't Forget the Snacks!
The vending machine can feel all too tempting when you've got mid-afternoon hunger pangs, so make sure you've got snacks meal prepped and ready to go. Go for crunchy and flavorful spiced nuts (and get a jump start on pumpkin spice season with these pumpkin pie spiced pecans). Enjoy a little heat with taco-spiced snack mix. Or stir a spoonful of oatmeal raisin cooking granola into your Greek yogurt.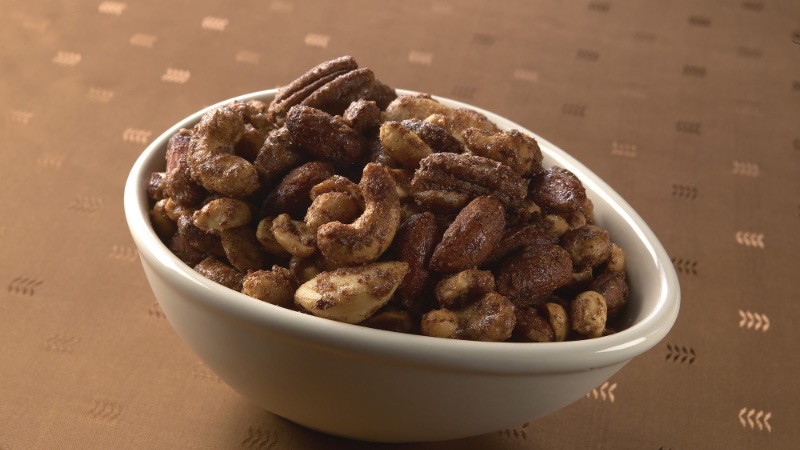 Of course, sheet pan recipes and one pot meals are also the perfect way to get started on your meal prep journey – plus, prepping, cooking, and clean-up is super easy. Take a stab at one pot pasta and watch this quick video below:
Ready to start? Use the Recipe List function on any of our recipes and start planning your meals – just a small time investment on the weekend pays off in delicious home cooked meals all week long!