Need shrimp meal prep ideas? Switching up your protein is a great way to mix up both the flavor and texture of your food. And if you're feeling a little bored with, say, chicken breast, cooking with shrimp might be just what you need to spice up your dinners.
Not only is shrimp adaptable in the kitchen (thanks to its mild flavor, it works well with virtually any combination of seasonings) it also cooks quickly, so you can get dinner on the table fast.
And whether you're looking for something creamy and comforting or seriously spicy, we've got you covered. These shrimp meal prep recipes are sure to please.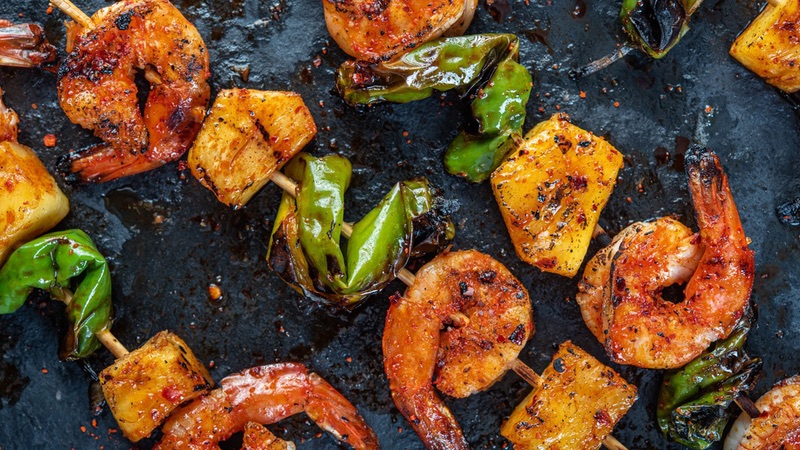 Must-Try Shrimp Recipes
1. Honey Garlic Shrimp Meal Prep
Both sweet and savory, Honey Garlic Shrimp is a staple side dish or appetizer. A spoonful of FRENCH'S® Classic Yellow® Mustard adds a tangy flavor to this recipe, while red pepper flakes add a hint of heat. Or enjoy the rest of grilling season with these honey garlic-inspired Honey Sriracha Shrimp Skewers, which pair shrimp with crunchy shishito peppers and chunks of juicy pineapple.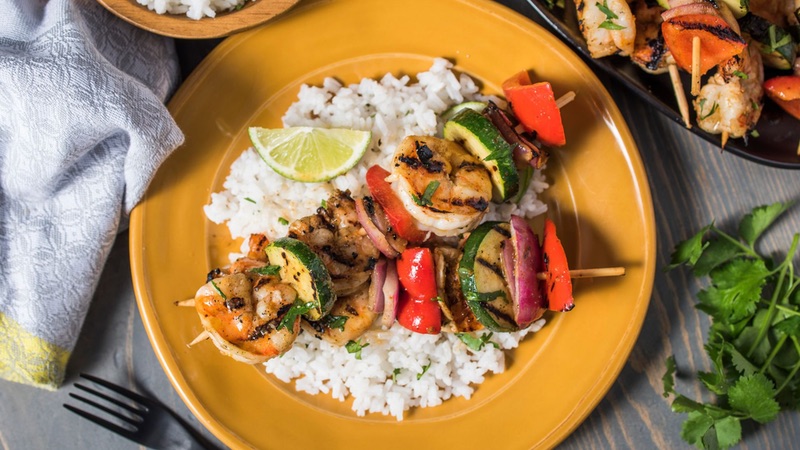 2. Thai Grilled Shrimp Kebab Recipe With Vegetables
Of course, honey garlic isn't your only option for tasty grilled shrimp skewers. And these Thai Grilled Shrimp and Vegetable Kabobs are sure to become a new family favorite. Spicing up your shrimp kabobs recipe with McCormick® Thai Flavor Cubes Seasoning makes it easy to get complex and perfectly balanced flavor without any measuring, so these skewers make for a quick shrimp meal prep for a weeknight main course.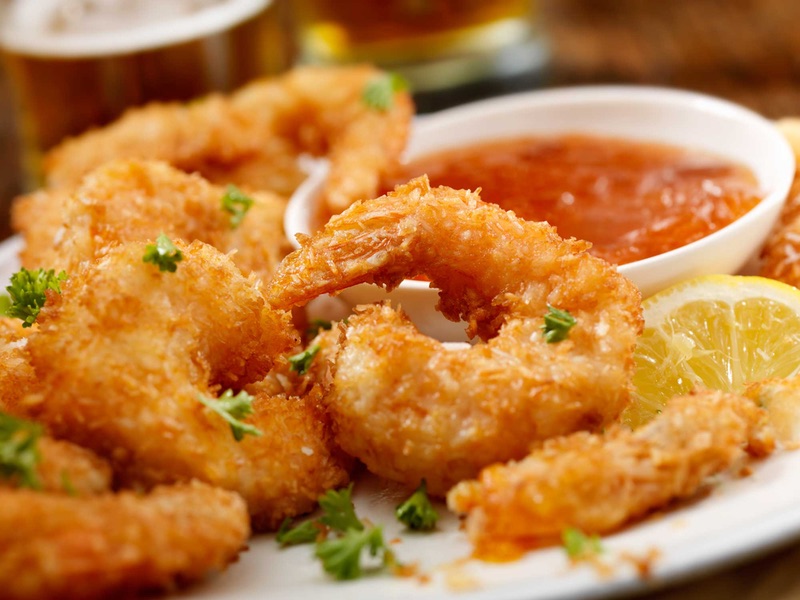 3. Coconut Shrimp Meal Prep
No dinner party is complete without a platter of coconut shrimp. But why limit this crispy classic to when you're entertaining? Treat your family to an appetizer-inspired meal by making a batch of Crunchy Coconut Shrimp. This shrimp recipe packs in plenty of flavor, thanks to French's® Original Crispy Fried Onions. And you can make it in 20 minutes for an easy weeknight treat.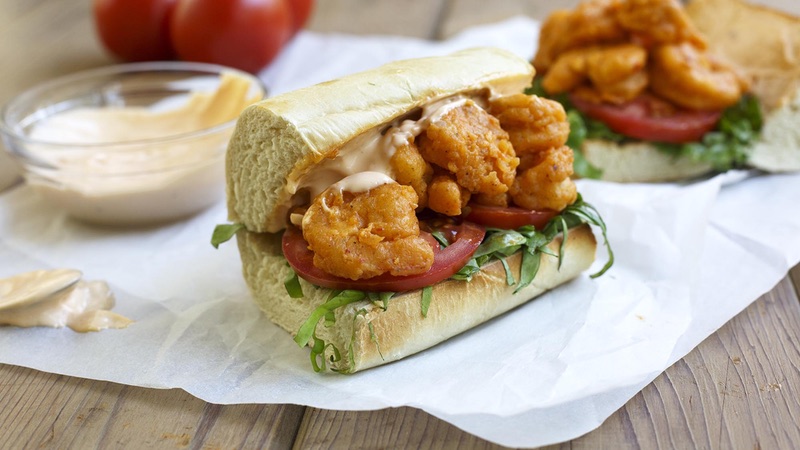 4. Crispy Air Fryer Shrimp Recipe
If you're missing your fave takeout fried shrimp right about now, try making a better-for-you version at home using an air fryer. Even jumbo shrimp are easy to work with if you use the air fryer lid for the Instant Pot, so add this one to your Instant Pot shrimp recipes. It's easy – just dip large shrimp in whisked eggs, cover them with Zatarain's® Seasoned Shrimp Fri, and air fry them until cooked through (about 10 minutes). Voilá! Almost-instant New Orleans-inspired "fried" shrimp.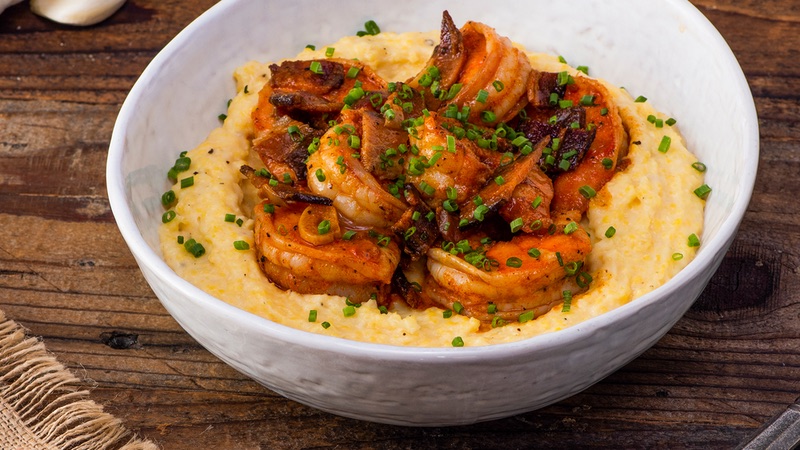 5. Shrimp and Grits Recipe
Craving even more Southern flavor? These cozy Shrimp and Grits are a must-try. Creamy, cheesy grits pair perfectly with spicy shrimp – seasoned with McCormick® Jazzy Seasoning Mix for well-rounded flavor – which makes this the perfect comfort food. Or try these flavorful Shrimp 'n Grits, seasoned with oregano, cayenne and thyme.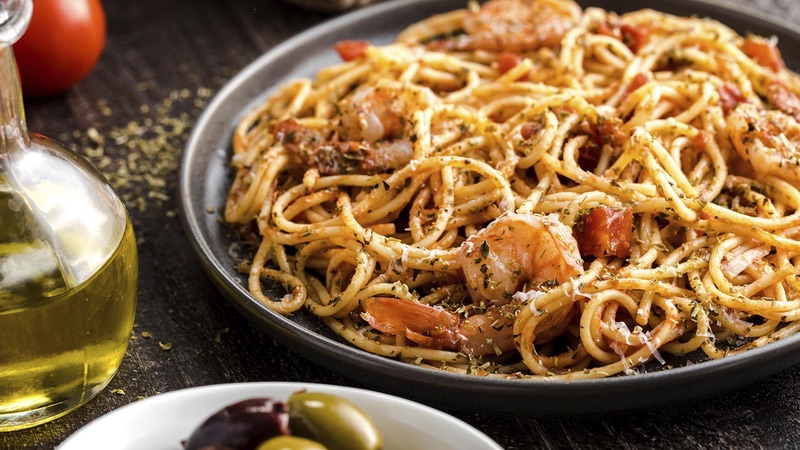 6. Spicy Shrimp Pasta Recipe
Love shrimp pasta? Try making your own flavorful shrimp pasta at home. Start with this Shrimp Pasta with Spicy Tomato Sauce. It's seasoned with basil, garlic and oregano, then gets a fiery kick from red pepper flakes. Substitute gluten-free pasta for a gluten-free shrimp recipe idea. You can also swap the pasta for vegetables and olive oil for a shrimp keto meal. Not into tomato sauce? Go for comforting Creamy Shrimp Pasta. This recipe is on the mild side, but you can spice it up with a dash of cayenne or your favorite hot sauce.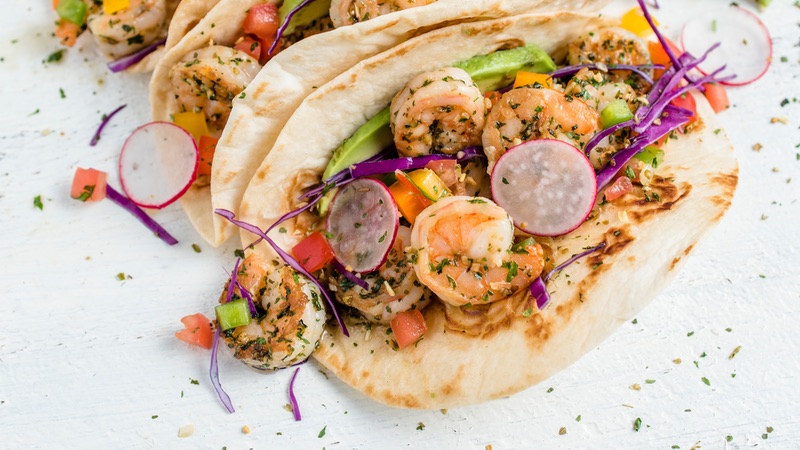 7. Zingy Shrimp Recipe For Tacos
We love taco Tuesday, but if you're craving a change from classic Fiesta Tacos, try making these Zingy Shrimp Tacos to mix it up. Seasoned with McCormick® Tasty Zingy Seasoning, these tacos balance savory flavors like garlic and onion with bright and citrusy lime peel. Set out your shrimp and tortillas with fresh cilantro and your favorite veggies – and a homemade Chili & Lime Coleslaw – for a delicious DIY taco bar.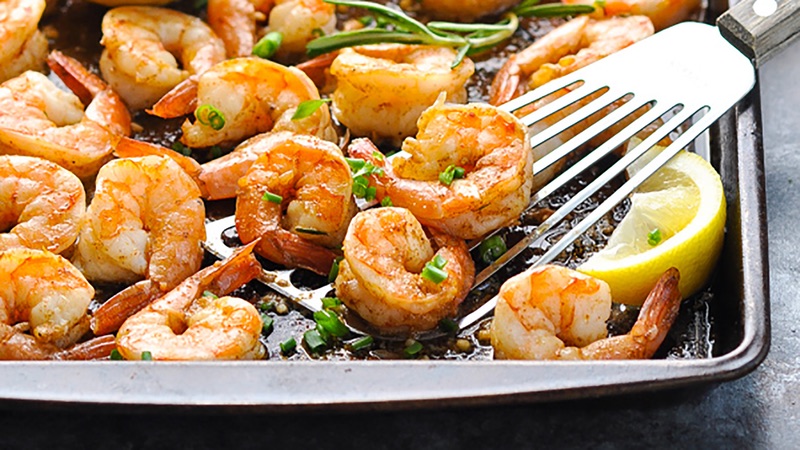 8. Sheet Pan New Orleans BBQ Shrimp Recipe
Shrimp's short cooking time means it's already ideal for busy weeknight cooking, and using shrimp in a sheet pan dinner is even more convenient. Doubling as a gluten-free shrimp recipe or keto shrimp recipe, this Sheet Pan New Orleans Barbecue Shrimp offers intense Southern-inspired flavor, thanks to Zatarain's® New Orleans Style Creole Seasoning. Make it even more keto-friendly by substituting your Worcestershire sauce with a low-sugar, homemade version. Pair it with Dulac Dirty Rice for a hearty dinner, or with your fave roasted veggies for your shrimp bowl meal prep.