Weekly meal prep has become a saving grace, especially for those folks who don't have the time or energy to conceive of and execute a start-to-finish dinner every day of the week. But when you're vegan or vegetarian, it's not always as easy as stashing a lasagna in the freezer or starting a beef stew in the crockpot before you go to work. That's why we've assembled meal prep tips and recipes for our vegan and vegetarian friends, guaranteed to make mealtime a breeze! 
How to Meal Prep for the Week 
You will want a variety of air-tight, freezer-friendly containers, a clear chopping station and a plan to buy and tackle your ingredients in bulk, whenever possible. Keep reading to learn more about how to prep vegetables, grains, beans, alternative proteins and a variety of sauces to combine over and over in a variety of vegan and vegetarian meal prep ideas for the week. 
Clean and Prep Vegetables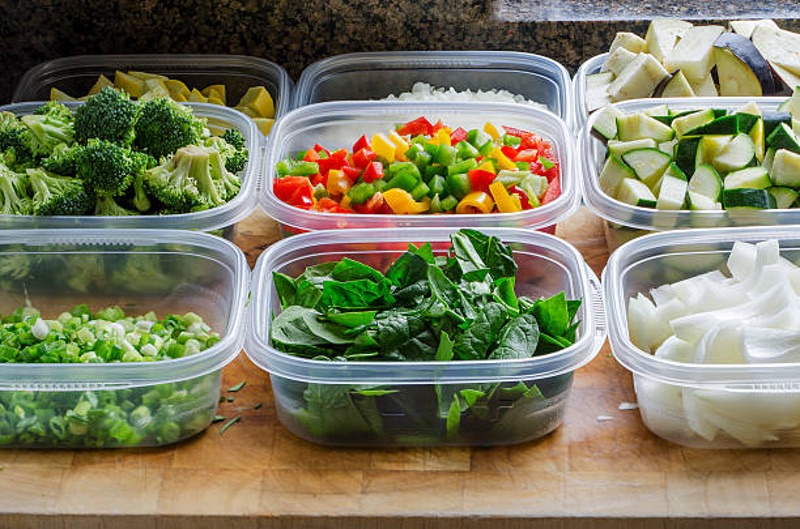 Not only will prepping and par-cooking produce help keep it from going bad, but it will also be ready to quickly integrate into your plant-based meal prep throughout the week! Following are some of the best vegetables for meal prep:
Cauliflower: Wash, dry and chop into florets, roast and keep in an airtight container in the fridge for up to 4 days, blanche and freeze, or rice and keep (uncooked) in the fridge for 5-7 days.
Kale: Wash, dry, shred, and store in an airtight container for 4-7 days. Sauté and keep in the fridge for 4 days. Blanche and freeze, for use in smoothies or baking.  
Spaghetti Squash: Keep pre-cooked spaghetti squash strands in the freezer indefinitely, or in the fridge for up to 4 days. Just be sure to slightly undercook it, so it doesn't turn to mush when reheating. 
Try This: Stuffed Parmesan Spaghetti Squash
Boil or Steam Grains and Beans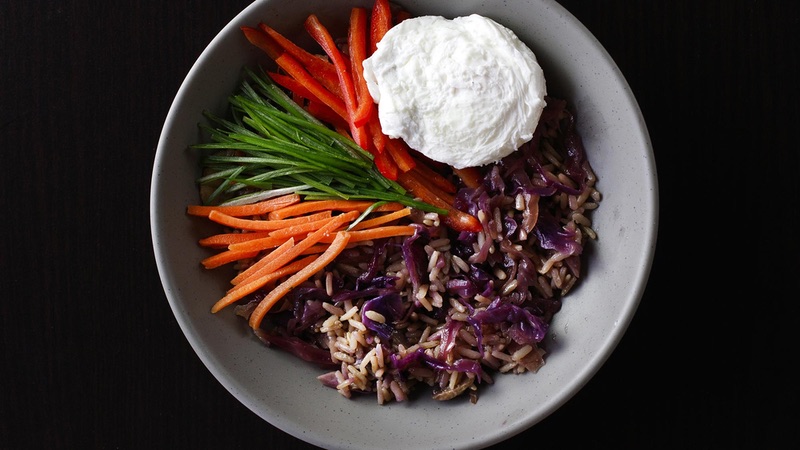 Not only do grains and beans add substance to vegan meal prep recipes, but they're also an important source of protein and nutrients often found in meat. However, they can take a long time to cook. Do work ahead and have them ready to go! 
How to Freeze Rice and Whole Grains: Pre-cook in big batches according to package directions. Portion in 2-4 cup increments in freezer-safe bags, pressed into a thin, flat layer. They can be used straight from the freezer (added to skillet meals, soups and stews or fried rice), or quickly thawed in a microwave-safe dish with a tablespoon or two of water sprinkled on top.
Try These Rice & Bean Meal Prep Recipes: Brown Rice Bibimbap, Vegetarian Bolognese with Borlotti Beans
Stock Up on Alternative Proteins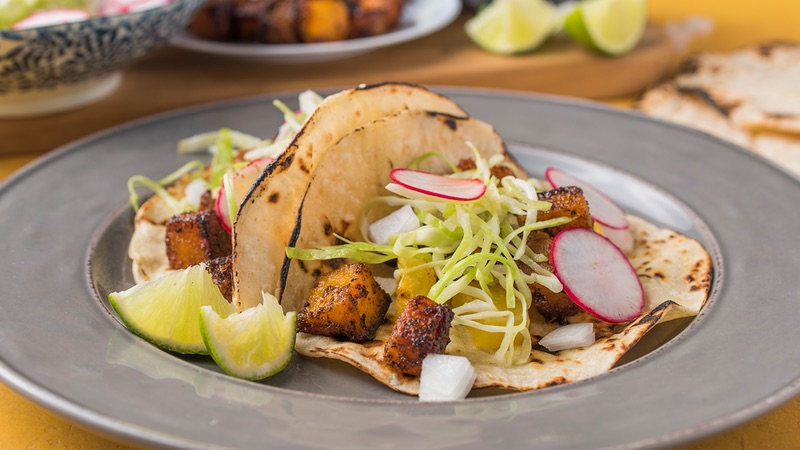 Your family won't be asking "where's the beef?" if your tofu meal prep skills are strong! You can also experiment with seitan (made from wheat gluten, it really absorbs flavor), and tempeh (made from fermented soybeans, it's sturdy enough to hold up to grilling, searing or baking). And of course, there are plenty of veggie-based meat replacements to consider, like butternut squash, portobello mushrooms or jackfruit — which many people say has the taste and texture of pulled pork!
Try These Vegan Protein Recipes: Vegan Chorizo, Vegan BBQ Pulled Jackfruit, Vegan Butternut Squash Tacos Al Pastor
Experiment with Exciting Sauces and Spices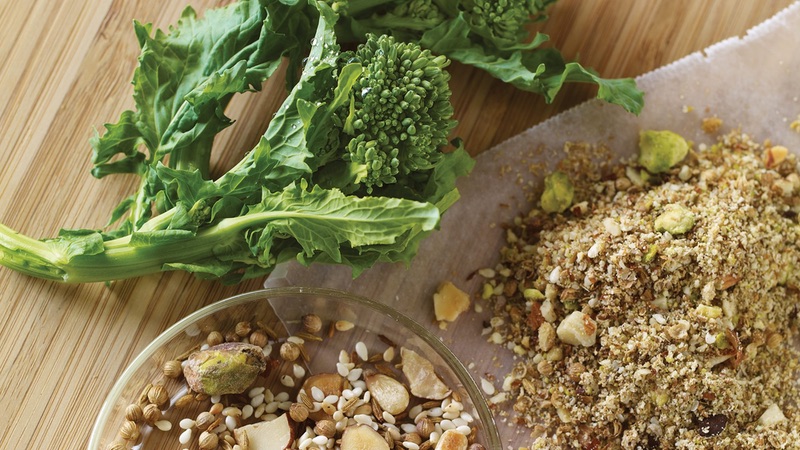 Vegan meal prep and vegetarian meal prep will never be boring, if you stock your fridge and pantry with awesome sauces and spices, to give your dishes a lift.
Try These Vegan Meal Prep Recipes: Vegan Arugula Basil Pesto, Guajillo Plum and Peanut Sauce, Dukkah Spice Blend, Super Spice Grill Blend
Looking to plan and prep a full week of recipes? Check out the delicious, meat-free dishes below.
Vegan and Vegetarian Meal Prep Recipes
Vegan Meal Prep Ideas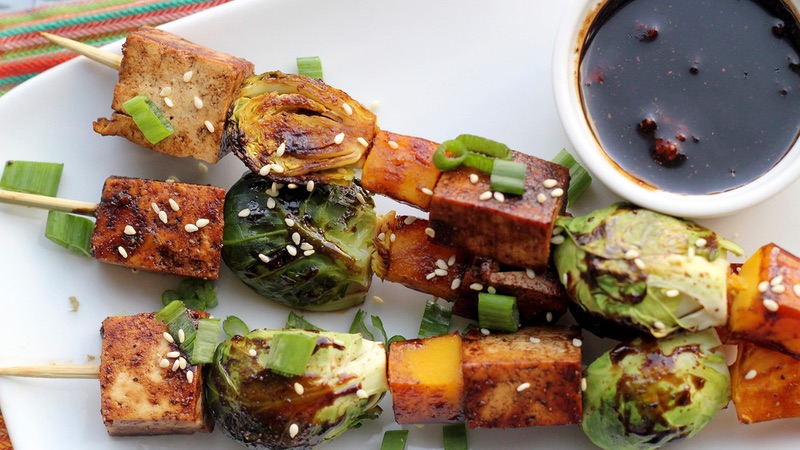 Vegetarian Meal Prep Ideas