Today, Asian recipes and in particular Asian street food is a global phenomenon. From pho to egg rolls to nasi goreng, you'll find Asian street food recipes for every palate. Even if you don't have the time or opportunity to travel to China, Japan, Vietnam, or other Asian countries, you can make delicious recipes inspired by Asian street food at home.
In cities like Taipei and Bangkok, street food is an attraction in itself. North America also features bustling night markets with Asian street food, like California's 626 Night Market or British Columbia's Richmond Night Market. Use all these street food destinations as inspiration to cook Asian-style street food in your own kitchen! 
Tangy, sweet, spicy, deep-fried...Asian street food delivers a whole world of flavors. Whether you prefer Korean street food, Japanese street food, or Thai street food, you'll never run out of tasty street food ideas. Let's check out some great recipes inspired by Asian street food!
Must Try Asian Street Food Recipes 
Korean Street Food Recipes

Hungry for some hearty Korean street food? Korean Style Red Pepper heats up the burger patties, BBQ sauce, and kimchi slaw – featuring sliced napa cabbage and Asian pear – for these zesty, distinctive Korean burgers.

For Korean street food lovers, devouring these mouthwatering BBQ pork skewers evokes strolling through the streets of Seoul. In the BBQ marinade, Gochujang – a traditional red Korean chili paste – blends beautifully with honey and soy sauce, plus Garlic Powder, Ground Ginger, and Sesame Seed. For indoor or outdoor grilling, these make wonderful appetizers.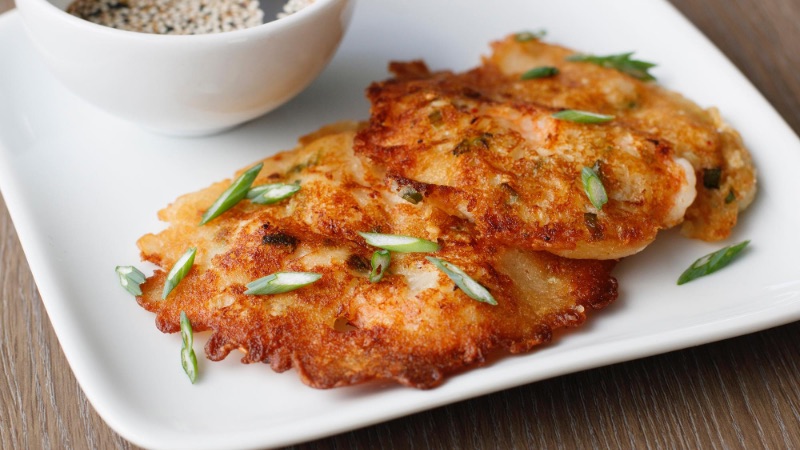 Korea offers many droolworthy pancake styles, from hotteok (sweet) to jeon (savory). This marvelously tangy seafood pancake comes alive with soy-sesame dipping sauce.
Japanese Street Food Recipes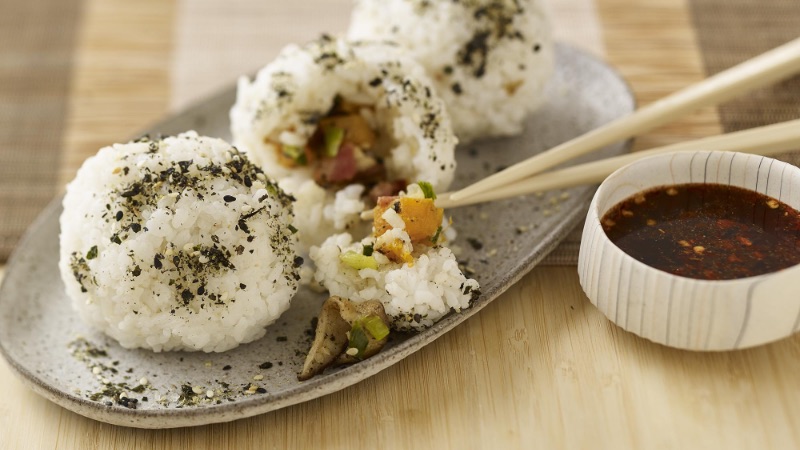 Traditional Japanese rice balls – known as onigiri – are sold in Japan as street food and at restaurants and convenience stores. This irresistible variation complements bacon, diced butternut squash, and shiitake mushrooms with our Homemade Japanese Furikake Seasoning.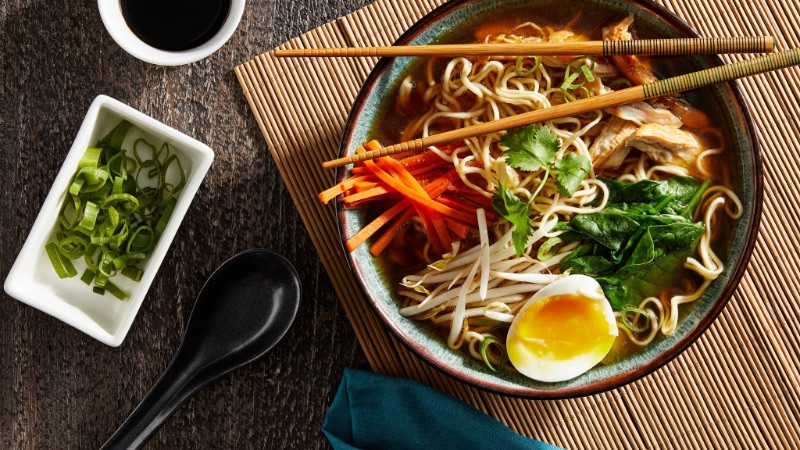 Featuring Original Chicken Stock and Japanese Style Ramen Noodles, this satisfying soup is easy to make at home in just 15 minutes. If ramen is your favorite Japanese street food, try our Soy Ginger Ramen and Braised Pork Ramen recipes too.
Thai Street Food Recipes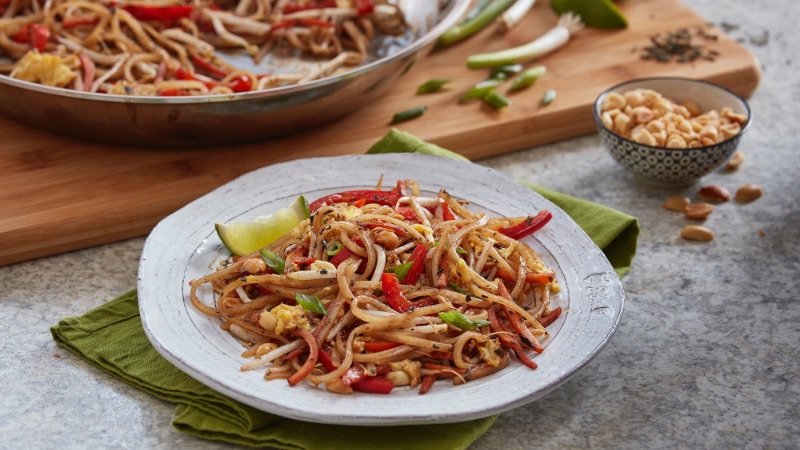 In Thailand, street food – wherever you go – includes Pad Thai. Our delectable version of the classic Thai noodle dish incorporates Premium Fish Sauce and All Natural Thai Basil. Add tofu, shrimp, or chicken for a Bangkok street food-style feast.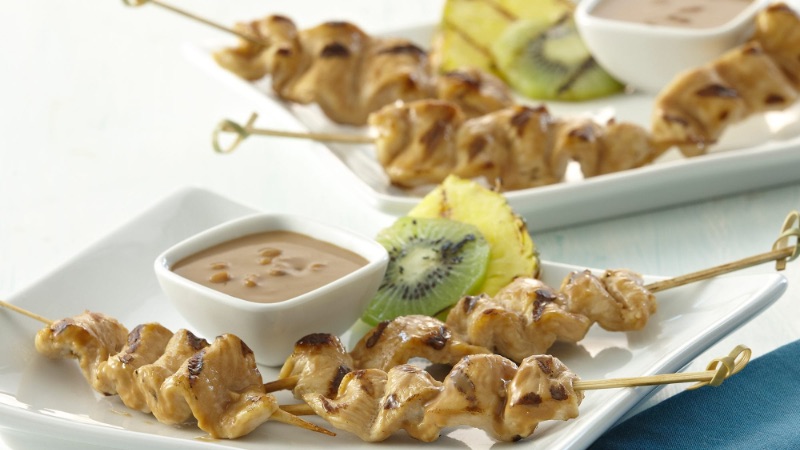 If you love sweet Thai street food flavors, dig into these grilled chicken skewers. Marinated in Coconut Milk and Teriyaki With Pineapple Juice Marinade, they pair perfectly with Peanut Satay Sauce.
Vietnamese Street Food Recipes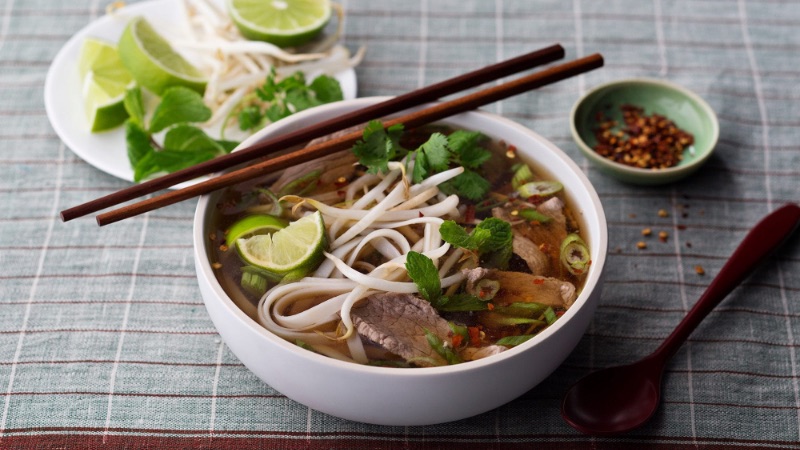 Pho was reportedly invented in the late 19th century near the Red River in northern Vietnam. Today, you can make Vietnamese beef noodle soup (pho bo) at home, enlivened with fresh mint and Organic Saigon Cinnamon Sticks. Want more pho recipes? Check out our Pho Meatball Soup and Vegetable Pho With Tea Broth.
More Asian-Inspired Street Food Recipes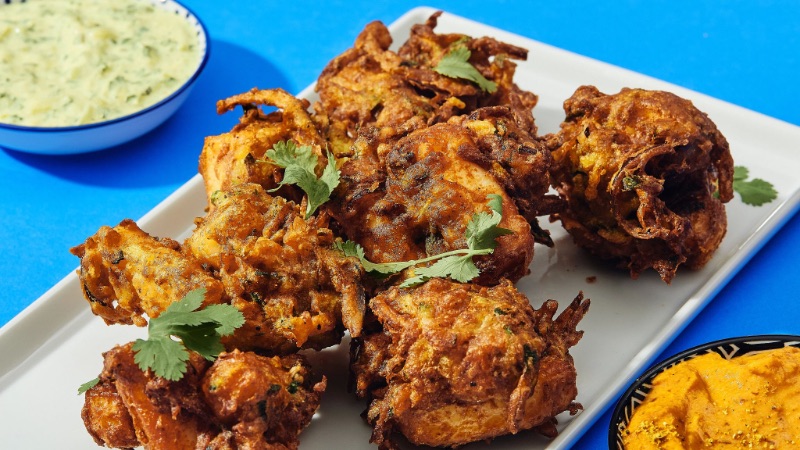 These deep-fried taste treats – featuring paneer cheese, zucchini, and red onion – show why pakoras rank among India's most popular street foods. Our Cooling Spice Blend takes the yogurt-based raita sauce to new heights.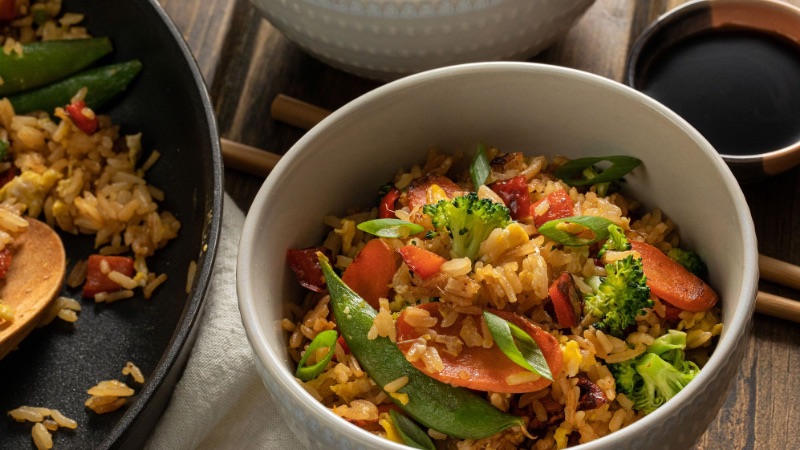 Fried rice is a Chinese street food mainstay, from Beijing to Shanghai. Make fried rice at home with colorful veggies, a lightly beaten egg, and Chinese Series Flavor Makers.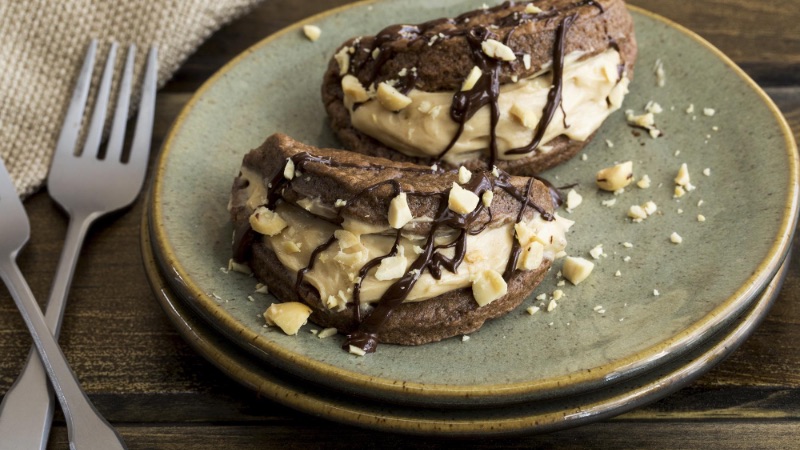 Taiwan street food offers an infinite variety of bao (savory Chinese buns). For a fun dessert, make bao buns with Coconut Milk and baking chocolate and top them with yummy peanut cream. Other decadent choices include Banoffee Pie Bao With Caramel Sauce and Pecan Pie Bao With Chocolate Bourbon Sauce.
MORE DELICIOUS ASIAN RECIPES 
LEARN ABOUT HOW TO MAKE ASIAN FOOD
Save your favorite Asian inspired recipes and organize your ingredients with McCormick Meal Planner.  Make meal prep simple by creating a Flavor Profile, so you can store your favorite recipes and create grocery lists for easy shopping.