Tacos are a popular representation of Mexican street food. However, there are a wide range of specialties to enjoy. Celebrated for its use of colors and creativity, Mexican street food offers endless choices, including tostadas, enchiladas, quesadillas, and huaraches. These dishes may appear simple, but there's a rich history behind these handheld meals. So much so that, in 2010, Mexican food became a UNESCO-designated cultural treasure. The commitment to protect and preserve Mexico's culinary traditions is even more reason to savor this delicacy. 

Mexico City is one of the top places in the world for street food. It was once reported that up to 75 percent of the country's population eats on the street at least once a week! The cuisine is also known for its expert use of peppers, citrus, and chocolate. Steaming, frying, and grinding are the go-to methods for food preparation.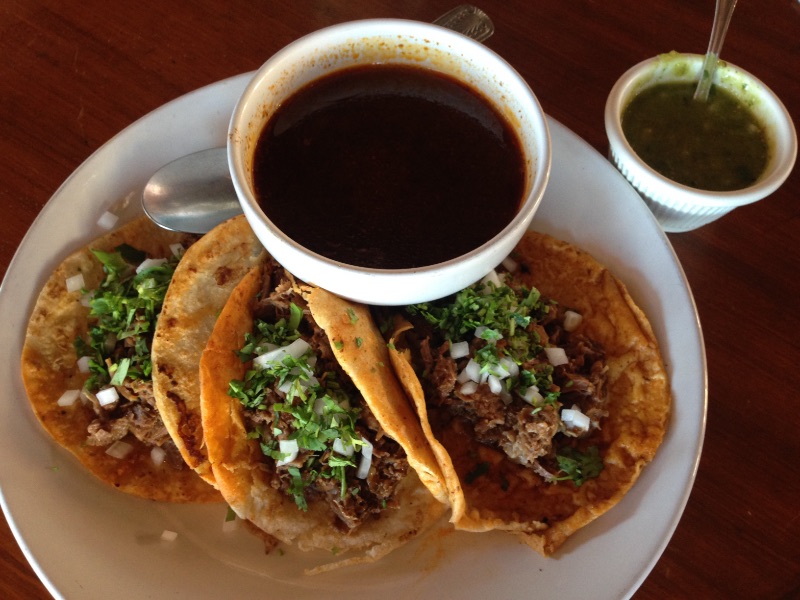 Daydreaming about visiting the street vendors and small markets to have a taste of Mexican street food? You can make delicious dishes in your kitchen that celebrate both authentic Mexican cooking and globally inspired  flavors!
Must Try Mexican Street Foods
When your craving hits, try these easy and fun Mexican street food ideas:
1. Tacos
Who doesn't love tacos? A versatile meal that can be filled with anything - meat, fish, or vegetables. With the corn tortilla as the foundation, beans, cheese, rice, and grilled onions also make great add-ons. And don't forget the salsa -- red or green will do -- and add a drizzle of lime for acidity. Check out these 10 recipes for your next taco Tuesday dinner. Make it fun for the whole family with a DIY taco bar. And if meat is not your thing, try these tasty plant-based alternatives. You can even have tacos for dessert too!


2. Tamales
A tamale is a type of corn dough dumpling filled with savory or sweet fillings, wrapped in corn husks, and then steamed. It's commonly filled with mole or salsa with chicken. A popular treat in the morning or evenings in Mexico, at home, it's great for parties and large gatherings, as they can be time-consuming to prepare. For your next gathering, try the Chipotle Beef Tamales or Chicken Tamales with Katsu Picante Sauce.


3. Quesadillas 
A tortilla folded in half and filled with melted cheese typically comes to mind. But similar to a taco, you can fill it with whatever you want. Try these Spicy Shrimp Quesadillas, Spicy Chicken Quesadillas, or Turkey Quesadillas. They also have a few variations - they can be deep-fried or made with chicharrón and then shaped into a circle. Once cooked, you can split it open to add salsa, cilantro, and onion.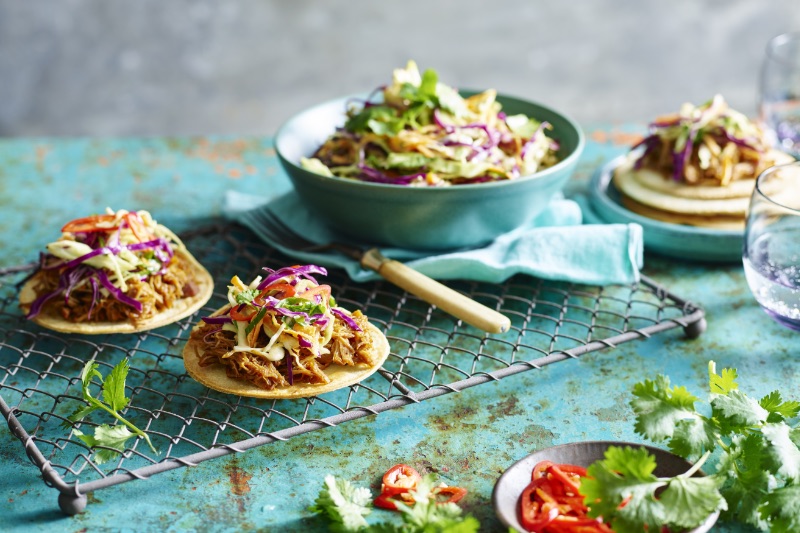 4. Tostada
Like a mini plate, the base of the tostada is a crisp, thick, round corn tortilla that's either fried or baked and loaded with toppings. Don't hold back - the tostada can be topped with almost any meat, seafood, beans, cheese, sour cream, or guacamole combination. And don't forget the salsa. Try these mouthwatering tostadas for dinner: salmon tostada, chicken tostadas, black beans and rice tostadas, or grilled chicken tostadas.
5. Birria
Birria is a spicy, meat stew usually made with goat. At birria street vendors, you can choose to order tacos filled with the meat only and have the broth on the side. You can do the same at home with these beef birria tacos.
6. Tortas
Tortas is a type of Mexican sandwich made with a crusty bun called a bolilo. It can also be used with another type of bread, teleras. Bean paste is usually spread on one side of the bun and mayonnaise on the other. It typically comes with a meat filling and slices of tomato, avocado, and pickled jalapenos. Make your own with these chicken milanesa tortas.
7. Churros
Finally, save room for dessert with churros, a deep-fried sweet dough sprinkled with cinnamon sugar. Best as a late-night snack, the churro is usually paired with chocolate sauce, a perfect combination. You can also dip your churros with other sauces, like dulce de leche, vanilla, or strawberry. Satisfy your sweet tooth with these churro waffles.
What Some Of Our Favorite Mexican Inspired Recipe Videos 
Learn More About How To Cook Mexican Food
Learn more about Mexican cuisine and try some of our favorite Mexican seasonings for your next meal. 
Save your favorite Mexican recipes and organize your ingredients with our online meal planner.  You can also make meal prep simple by creating a Flavor Profile, so you can store your favorite recipes and create grocery lists for easy shopping.