Sometimes the food we eat can transport us to different areas of the world. And whether your idea of a dream vacation is exploring olive groves in Cyprus or navigating a bustling Marrakech spice market, delicious Mediterranean meals are central to the experience.
And we've got some good news. While we can't transport you across the Atlantic (if only!), we can help you recreate the iconic flavors of Mediterranean street food to your kitchen. Read for delicious street food recipes of various Mediterranean cuisines that you can easily make at home.
Mediterranean Street Food Recipes To Make At Home


If you're craving Mediterranean street food, start with a classic: falafel. Thought to originate in Egypt, falafel is a staple in many Middle Eastern countries – and, of course, we also love it stateside. Our falafel recipe combines chickpeas and tahini for falafel that's crispy on the outside, fluffy on the inside, with bright, herbaceous and savory flavors. Serve it with cucumbers, tomatoes, lettuce and yogurt sauce in a pita for a delicious and filling lunch.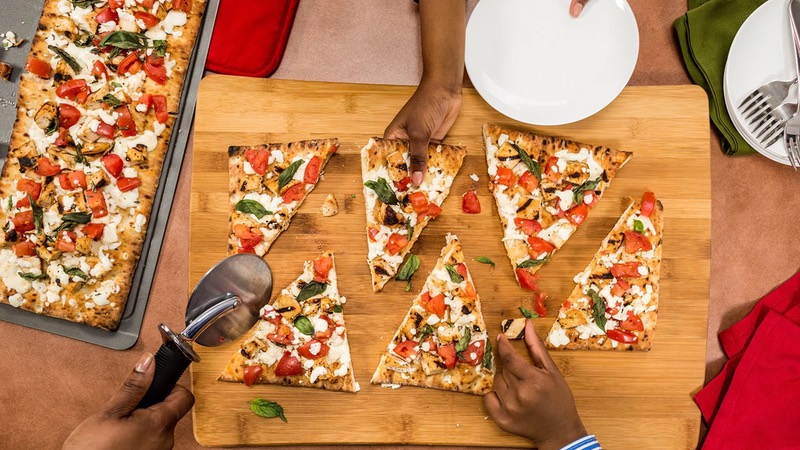 Margherita pizza in Italy is crispy, cheesy and bursting with fresh tomato and basil flavor – in other words, the perfect street food. And if you're dreaming of wandering the streets of Naples, try whipping up a Margherita-inspired flatbread at home. Our version has fresh tomatoes and basil, plus juicy grilled chicken. Best of all, this flatbread comes together in under half an hour – perfect for a weeknight culinary excursion.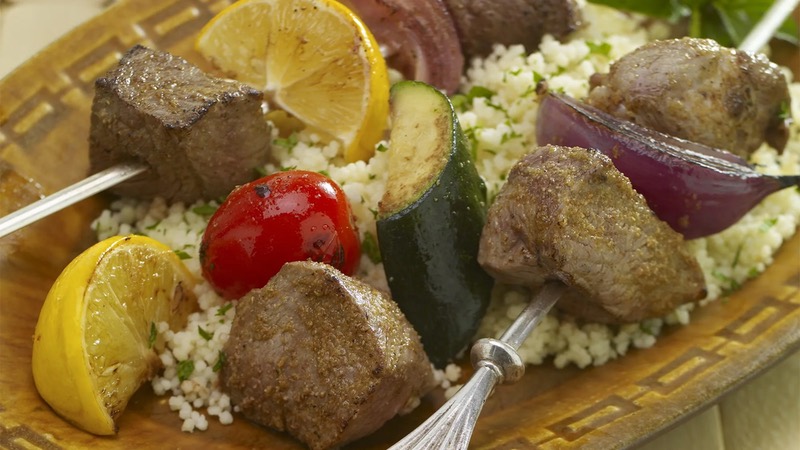 Kabab's ultra-portable nature makes them the ideal street food, and these Turkish-inspired Lamb Kebabs are sure to please. Warming spices like cumin, ground red pepper and coriander contrast with a mint-infused yogurt sauce for a dish that's spicy without too much fire. Whip up a double batch to enjoy fresh off the grill, then layer the leftovers over rice with your favorite veggies for a Turkish-inspired lamb grain bowl.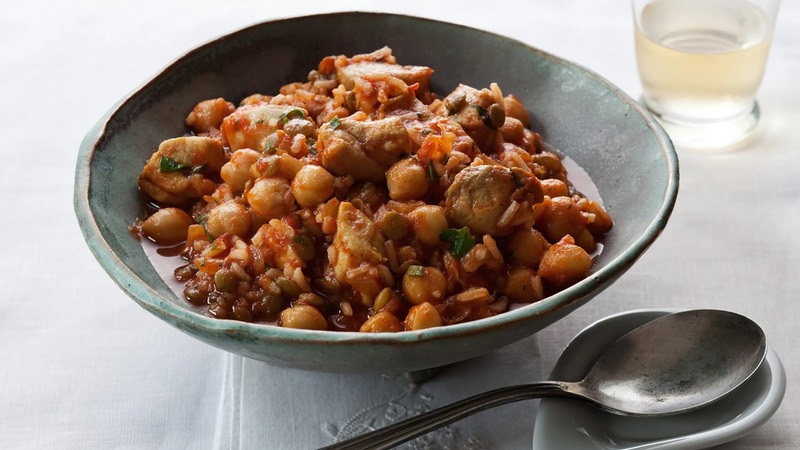 You might not think of soup as traditional street food, but Harira, a chickpea, lentil and tomato soup often called Morocco's national soup, is a must-try. Harira is most closely associated with Ramadan as a traditional "fast-breaking" soup, and you'll find it on menus – and in street carts – all over Morocco. Our Harira recipe is comforting and hearty, with a mix of legumes, rice and meat seasoned to perfection with warming spices including paprika and turmeric. Serve it with flatbread for a cozy night in.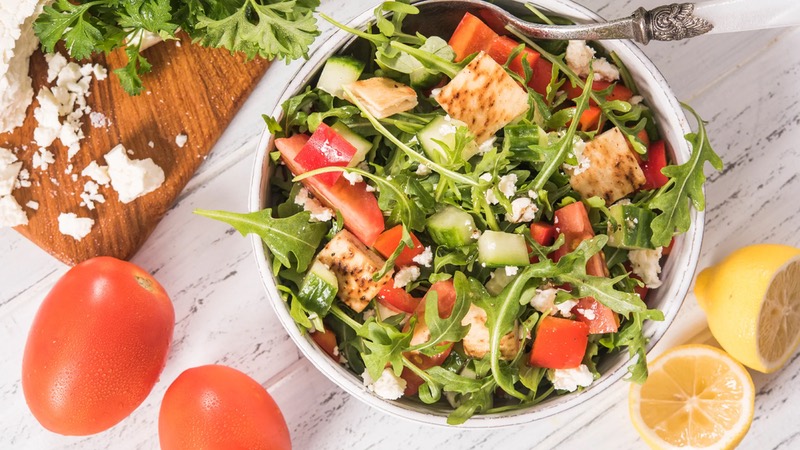 Can't choose between a salad or sandwich for lunch? Get the best of both worlds by making Fattoush, a street food staple that hails from the Levantine region. Fattoush gets added flavor and texture from fried flatbread, along with peppery arugula and refreshing tomatoes and cucumbers. Our Lebanese-inspired Fattoush salad recipe uses McCormick Gourmet™ Organic Shawarma seasoning to create an intensely flavorful vinaigrette in a dash, so you can get this light meal on the table in minutes.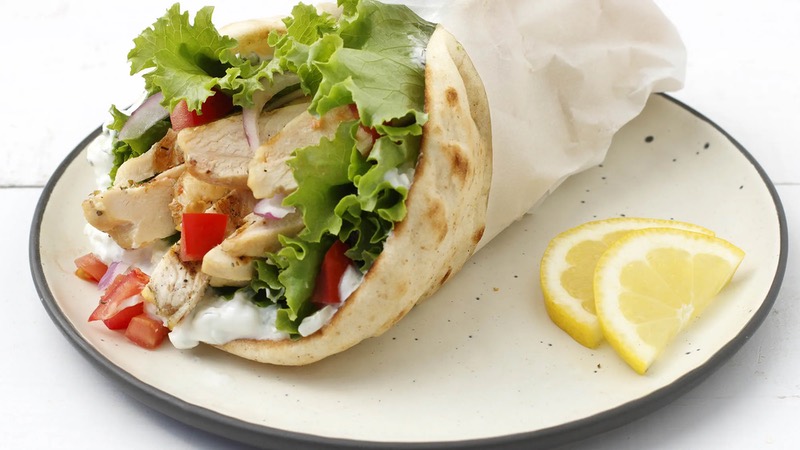 This list wouldn't be complete without gyros, arguably the signature street food of Greece and Cyprus. While gyros can be made from virtually any meat, or even fish, most Greek gyros feature pork or chicken. We went for better-for-you grilled chicken for this pita street food, which keeps the meal light but satisfying. Serve your gyros in a pita to dine on the go, and use any leftover fillings for salad.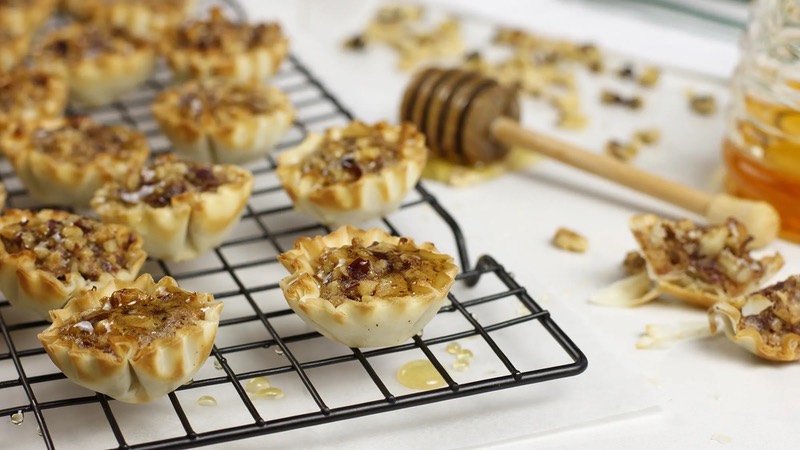 When it comes to Mediterranean sweet street foods, you can't beat baklava. Thought by some to originate in Turkey during the Ottoman empire, you'll find variations on baklava in several Mediterranean countries. Our baklava recipe sacrifices some authenticity for convenience, using phyllo pastry shells in place of using sometimes-finicky sheets. But the mix of phyllo, honey, walnut, cinnamon and vanilla still has all the flavors you love – and your dessert will be ready in under an hour.
More Mediterranean Recipes To Try
See all of our favorite Mediterranean Recipes and try our McCormick Mediterranean Dinner Complete Meals Seasoning Mix Kit.
Learn More About Mediterranean Food
Save your favorite Mediterranean recipes and organize your ingredients with our online meal planner. You can also make meal prep simple by creating a Flavor Profile, so you can store your favorite recipes and create grocery lists for easy shopping.