Over the years, fusion food has gone from a trending, rule-skirting concept, to an everyday commodity. Considering how many cultures exist side by side in the U.S., it only makes sense that our food traditions would seamlessly (and deliciously!) blend. 
What Is Fusion Food?
Fusion food or fusion cuisine combines elements of unique culinary traditions originating in different countries. In fact, it can even represent a culinary merger of highly distinct regions – take the Americas, for instance, where cuisine varies wildly in the North, as opposed to the Deep South.
So the only real answer to the question, "what is fusion cuisine?" is that the sky is the absolute limit – whether it's East Coast meets West Coast or East Meets West!
Must Try Fusion Food Recipes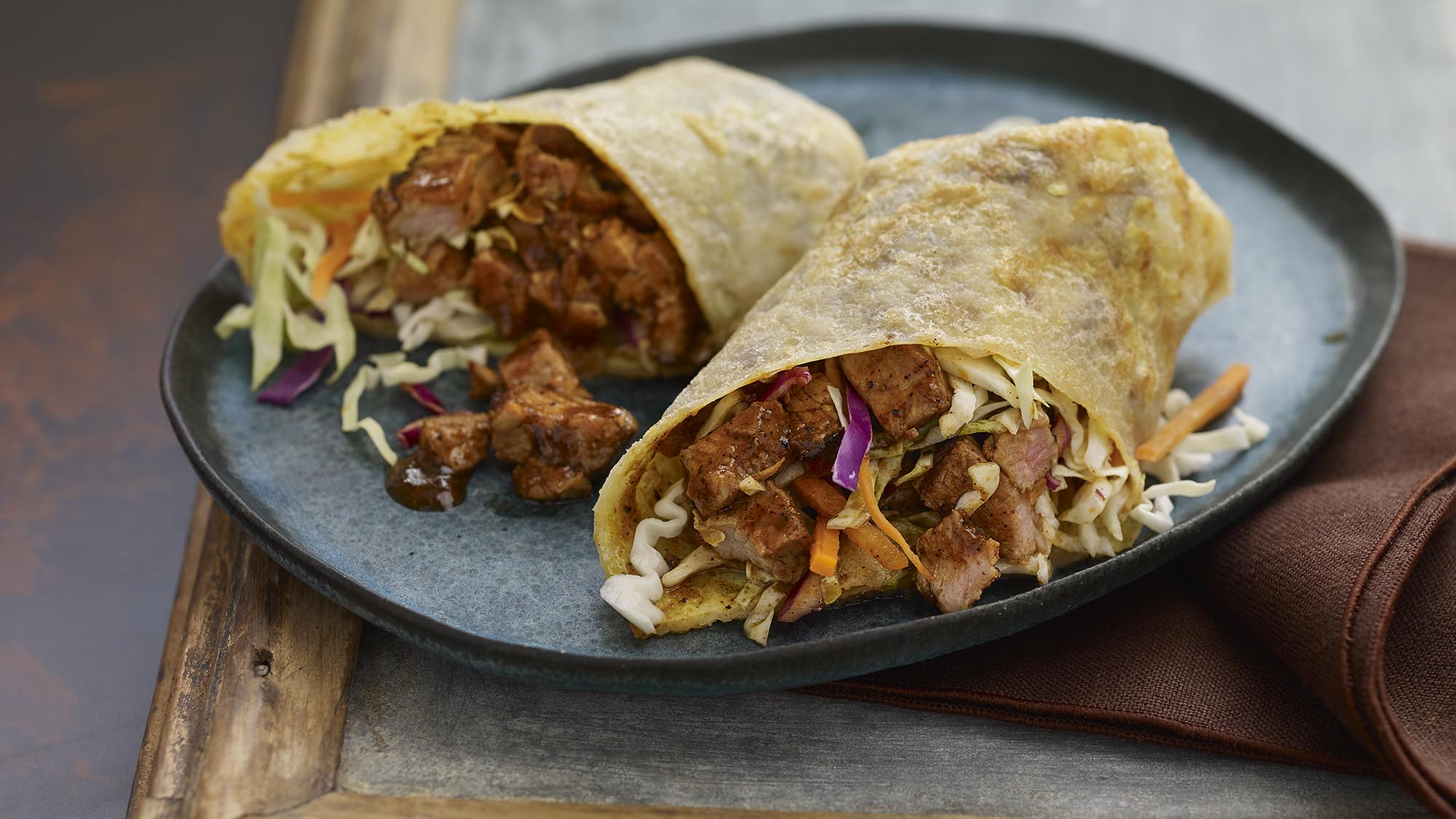 Asian Egg Crepes
What is Asian fusion? It's only one of the most popular culinary mashups, and the reason we've been gifted with such yummy inventions as bulgogi tacos and ramen burgers! Oh, and check out this ode to Chinese dan bing. The savory and versatile egg crepes are generally wrapped around simple fillings such as scallions and sesame oil or cilantro and pork. For this fusion food recipe we've decided to ditch the bread, and use them as a stand-in for the creation of some of our favorite sandwiches from around the U.S. Think dill pickle-sauced chopped cheese (an NYC bodega classic), fajitas spiced with fruity green hatch chilies, which is a staple in New Mexico, and pork burnt ends with crunchy slaw, a thoroughly modern take on Carolina-style barbecue.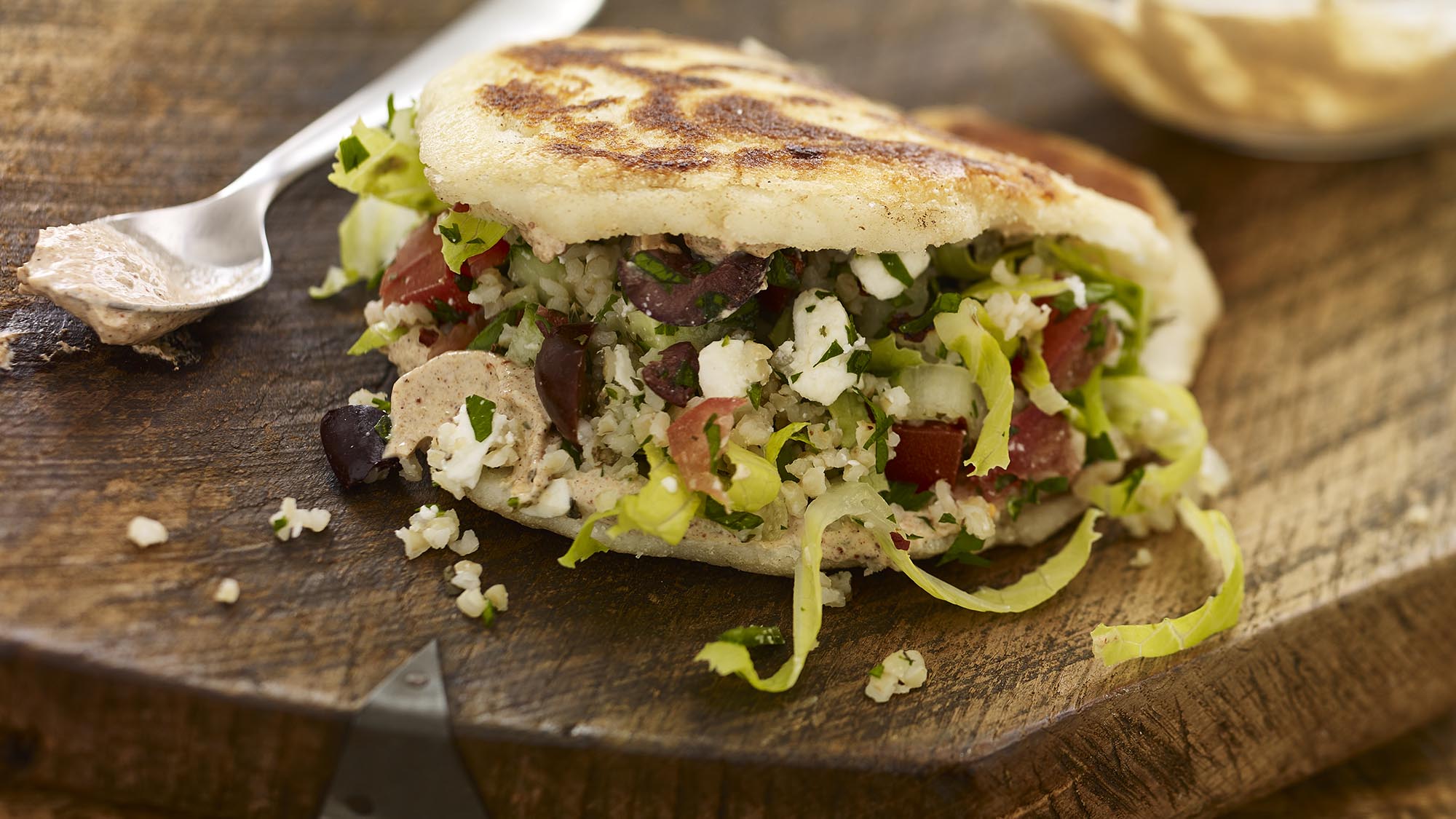 This fusion food idea is South America meets the Greek Isles! Instead of pita, try another kind of pocket bread – the griddled corn cake known as an arepa. We've actually folded feta cheese and sea salt right into the dough, to further cement its cross-cultural marriage with bulgur-based tabbouleh salad. The nutty grains are folded with parsley, tomato, cucumber, olives, a smattering of red pepper flakes, and plenty of fresh mint.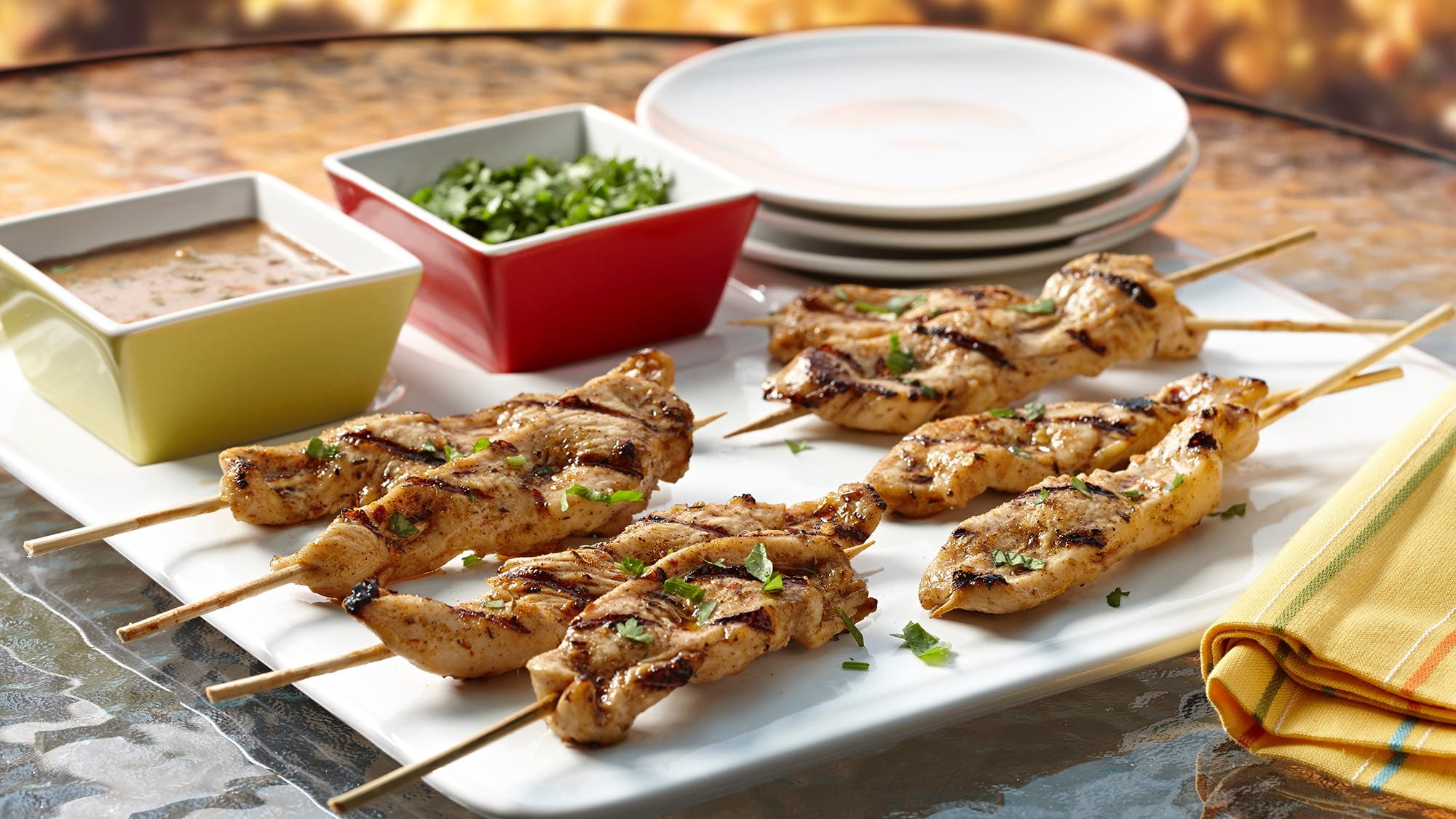 These grilled chicken skewers are giving us serious island vibes. That's because they're taking our taste buds on an extended cruise from the tropical Caribbean to the lush Gulf of Thailand, thanks to a satay sauce that combines peanut butter, coconut milk and soy sauce with zesty jerk seasoning and sweet-tart pineapple juice.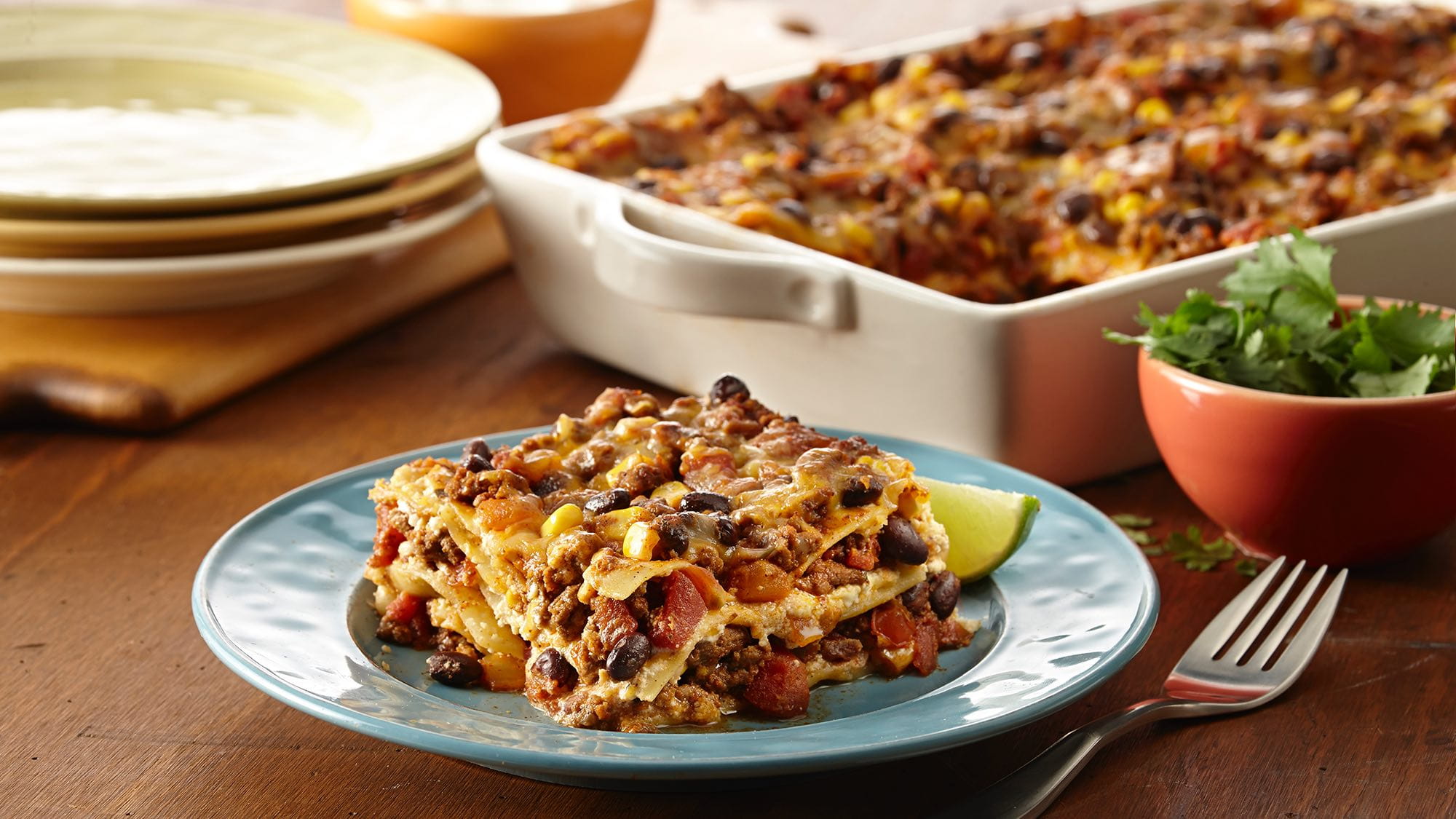 We're willing to bet many a home cook already had these dishes in their regular dinner rotation, long before "food fusion" even became a term! Italian and Mexican flavors display their natural affinity, whether it's in pizza topped with a south-of-the-border assortment of taco-seasoned ground beef, spicy salsa and shredded cheese, or a unique take on lasagna, featuring layers of ricotta, black beans and corn.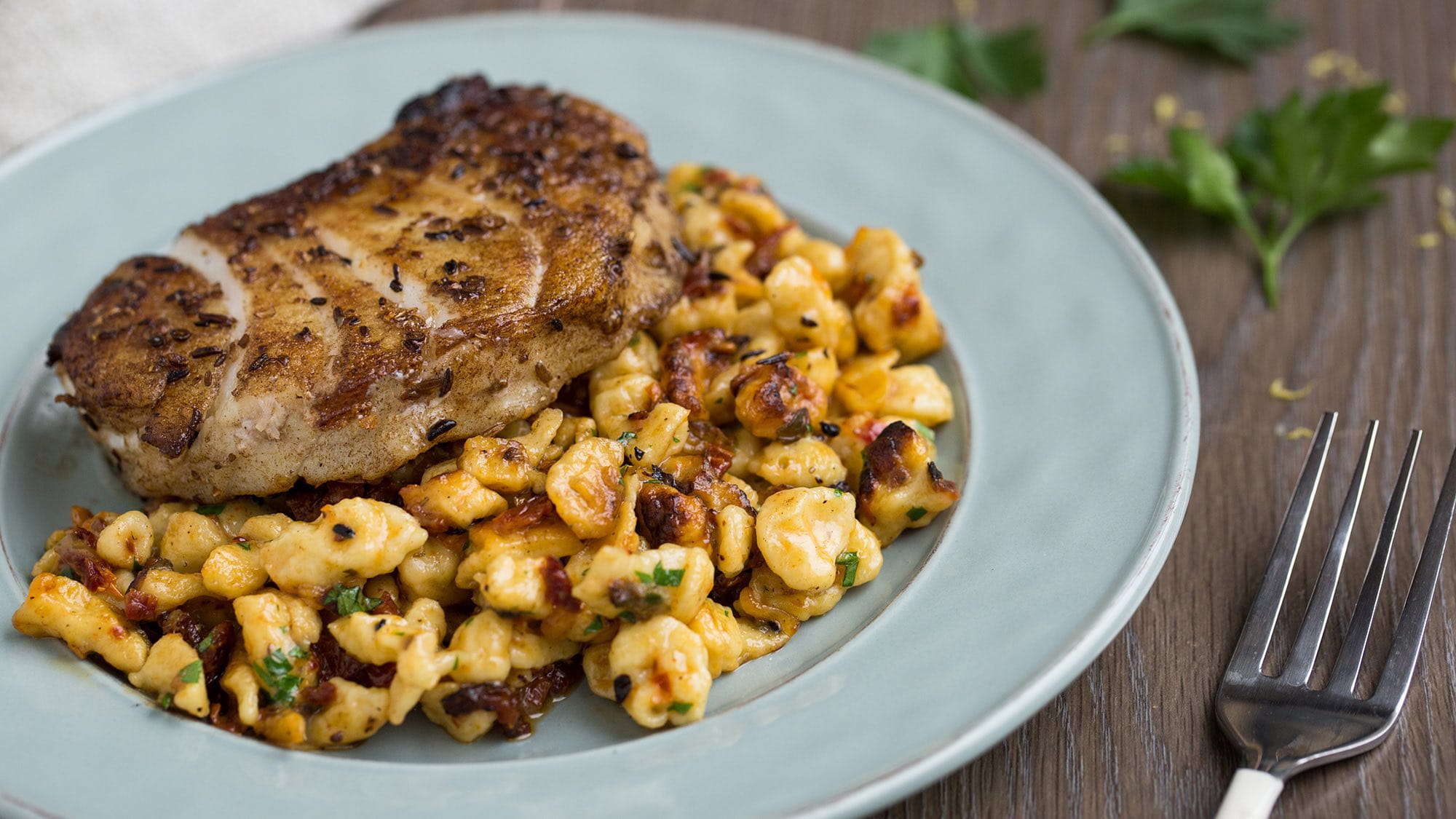 Roasted potatoes may seem like the more obvious partner to flaky filets of fresh Mediterranean sea bass. But for this fusion food recipe we've taken a tip from Bavaria, by complementing the fish with soft, eggy strands of German-style spaetzle – tender, bite-sized dumplings, formed by pressing dough through a colander. We've also joined the two cultures through a savvy use of seasonings; the sea bass is cured in a robust mix of sea salt, cumin, caraway seeds and coriander.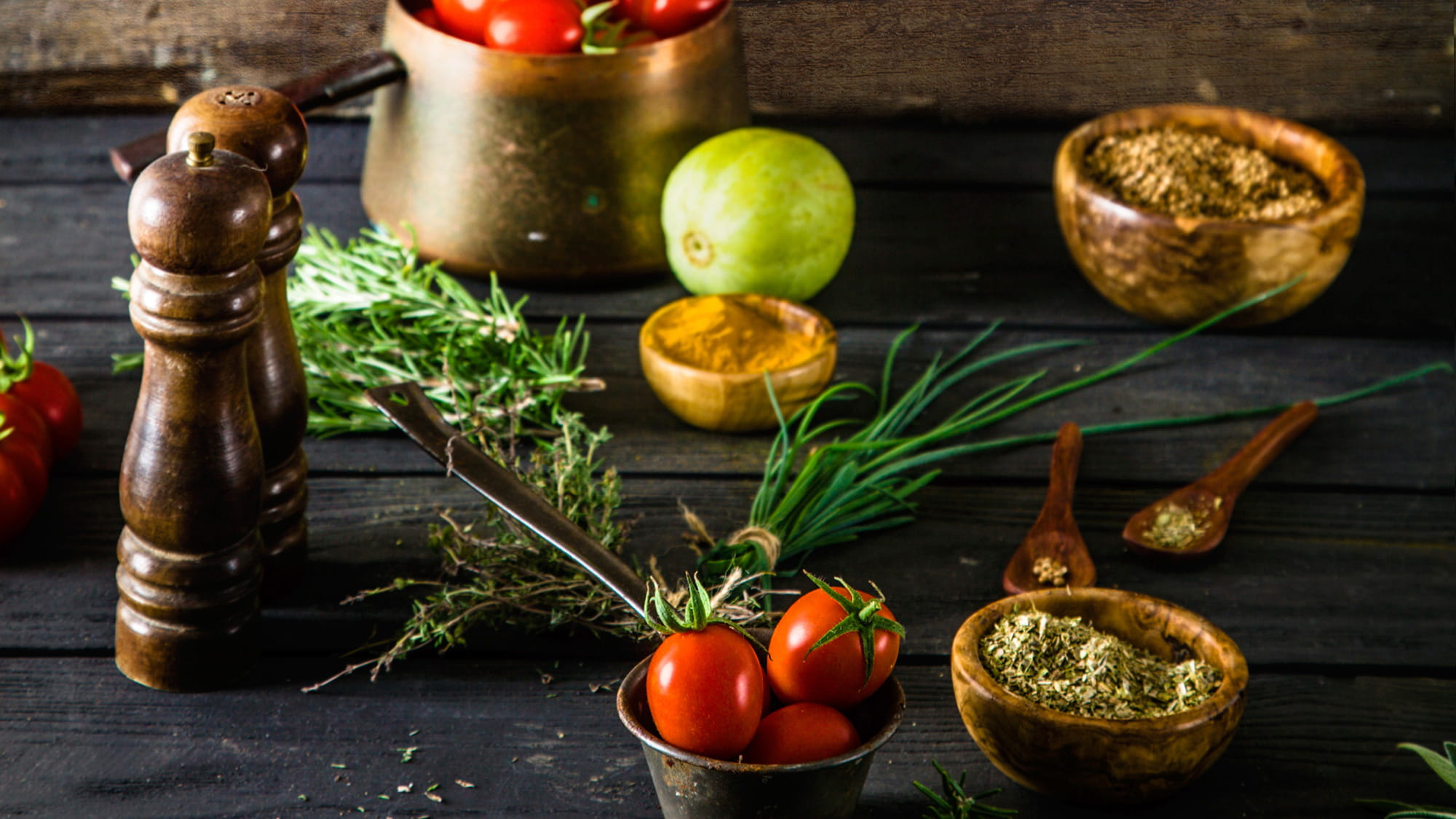 Paprika, brown sugar and garlic powder are usual suspects when it comes to rubs for good old American barbecue. But we say, have some fun with your spice cabinet, by turning to Japanese Shichimi Togarashi instead – a seven-ingredient-strong assortment of dried chili peppers, sesame seeds, seaweed, orange peel and more.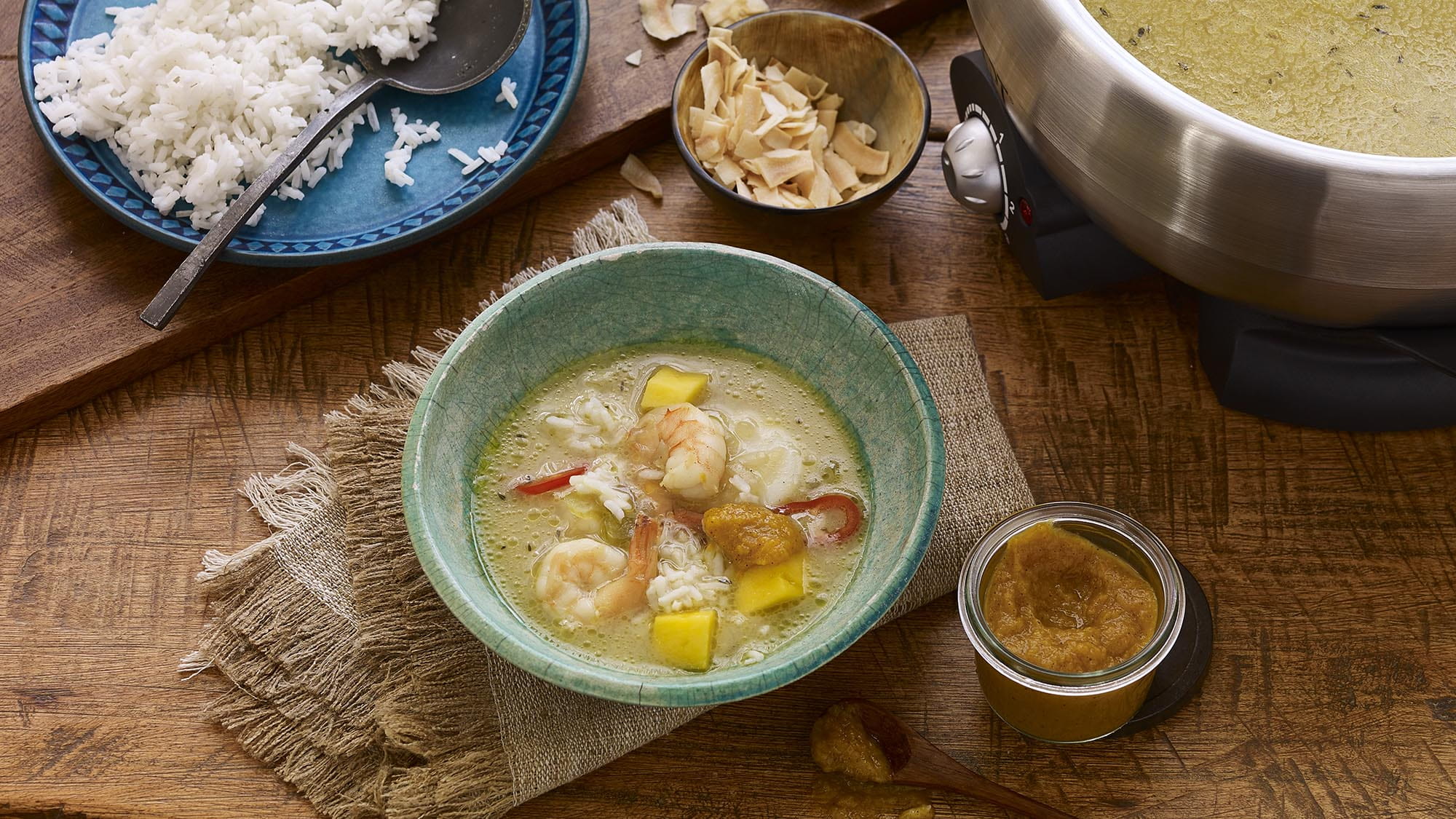 Hot pots are a popular communal dish in Korea, featuring bubbling crocks of broth used to quick-cook all manner of thinly-sliced meets and veggies. We've taken precisely the same concept for this fusion food idea, but infused dynamic West Indian flavors. Think a scotch bonnet-spiked stock of coconut, lime and allspice, along with seafood-centric add-ins such as bay scallops and shrimp, and sunshiny garnishes including cubed mango, plantain chips, and a papaya pica sauce.
Try More Fun Fusion Food Ideas! 
Fusion Food Tips 
Learn About Various Cuisines 
Want to try making more fusion cuisines? Check out these various cuisines to see where inspiration takes you. 
Save your favorite fusion foods, dessert, drink recipes and organize your ingredients with our online meal planner.  You can also make meal prep simple by creating a Flavor Profile, so you can store your favorite recipes and create grocery lists for easy shopping.