If you love scrolling through Pinterest looking for fresh, flavorful cooking ideas, chances are you've come across plenty of poke bowls. You know the ones: pretty pink tuna perfectly arranged in a bowl with other photogenic ingredients, like toasted macadamia nuts and seaweed.
What is Poke
While poke (pronounced POH-kay and rhymes with "okay") seems like a foodie trend, it has a long history in Hawaiian food culture. Poke's roots trace all the way back to the Indigenous peoples who lived in Hawaii. They would serve salt-seasoned raw reef fish salads with seaweed (limu) with kukui or candlenuts (ʻinamona).
Today, poke is a part of life in Hawaii. Visit the islands and you'll find any kind of poke your heart desires: classic poke made with ahi tuna, Korean-inspired poke served with kimchi, sushi-inspired bowls topped with fiery wasabi, and cooked fish "poke" for those crave a departure from raw fish.
And it's easy to bring the taste of Hawaii home by making poke in your kitchen. Use this simple guide to make delicious poke bowls at home, whether you're in the mood for classic ahi poke or your own custom creation.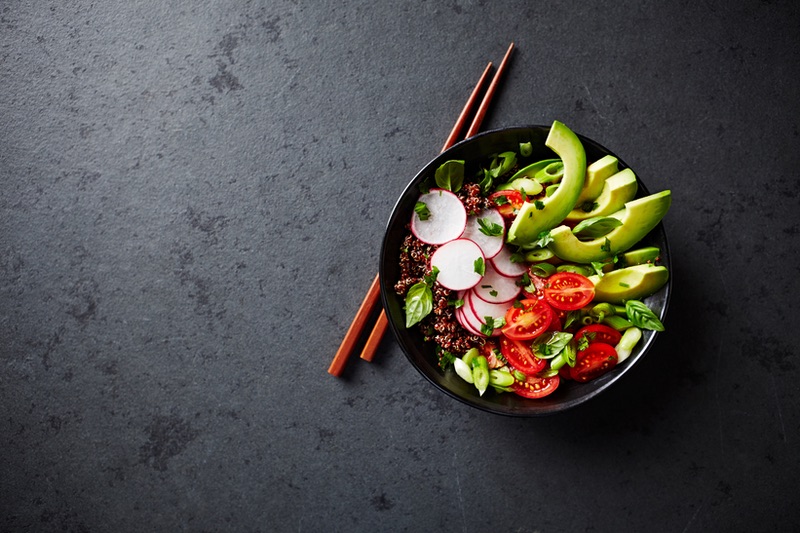 How to Make Poke
1. Choose Your Fish
A tantalizing poke bowl starts with high-quality fish. Using ahi tuna makes a classic poke bowl, but salmon, oysters, crab meat or even octopus make amazing poke as well.

No matter which variety you choose, be sure to pick up sashimi grade fish. If you decide to go with ahi, look for cuts of fish with minimal white streaking, since they tend to be the most tender.
2. Marinate Fish
Just as important as the fish is the marinade.

Keep it classic with marinade made from thinly sliced onion, garlic, soy sauce, sesame seeds and sesame oil. Allow your fish to marinate for two hours in the fridge. It'll be good to go after that.


3. Add Toppings
Once your fish is prepped, you're ready for toppings. Toasted and crushed kukui nuts are a classic addition to poke bowls in Hawaii. But if you can't find kukui nuts, try toasted and chopped macadamia nuts instead. Garnish your bowl with sliced scallions, finely chopped seaweed, cucumber and avocado (because let's be honest––no dish is ever complete without avocado!). Serve it on a bed of white rice and voilà––your poke bowl is ready!
Create Custom Poke Bowls
The beauty of poke bowls is that you can customize them to your tastes. From choosing different types of fish to mixing up your seasonings, you can create the perfect new flavor combination.
One of the easiest ways to switch up standard poke is experimenting with different marinades. Try adding a little crushed red pepper to give your poke bowl a fiery kick. Add a pinch of ground ginger for Asian-inspired flavor or season your marinade with homemade Japanese 7 Spice Mix for a Hawaiian-Japanese fusion poke bowl.
Try out different toppings, too. Add a taste of Korean cuisine to your fave poke bowl by topping it with grilled kimchi. Add a drizzle of wasabi aioli for sushi-inspired flavor. Consider kicking the heat up a notch by adding a sprinkle of wasabi furikake seasoning, too.
Ultimately, feel free to stray from the classic bed of white rice for your poke bowl. The simplest swap is using brown rice or cauliflower rice instead. But you can also forego rice entirely––poke made with vermicelli noodles or greens taste great, too.
Poke Recipes
Not quite ready to invent your own poke bowls? Don't worry, you don't have to! Try one of these delish recipes to get into poke.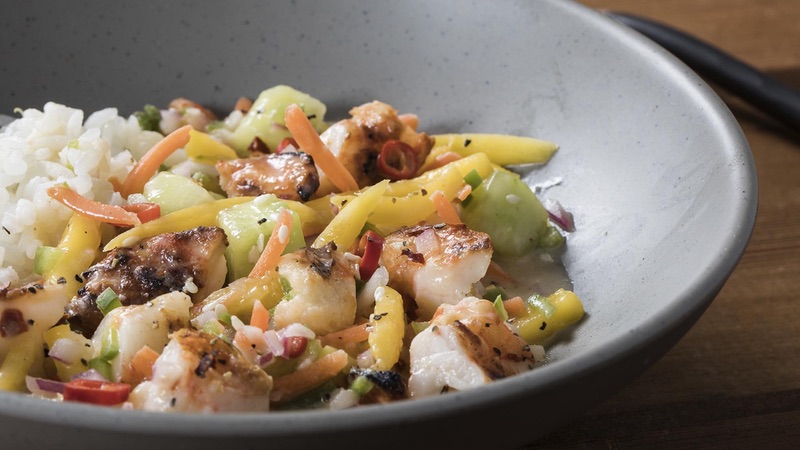 This zippy, Thai-inspired take on poke will bring the taste of summer to your table––even if it's chilly outside. Check out this poke inspired ginger, lime and red pepper-seasoned grilled shrimp recipe.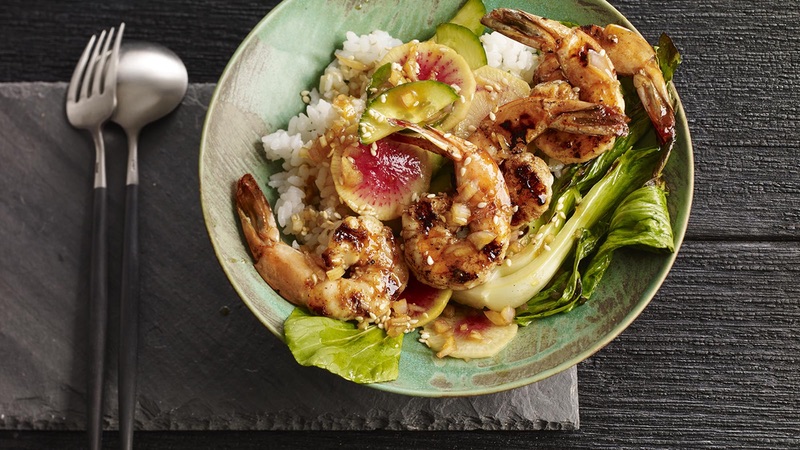 This sesame garlic "poke" bowl, inspired by the flavors of Chinese cuisines, has it all: crunchy pickled radishes, warming Chinese 5 spice seasoning and, of course, garlicky marinated shrimp.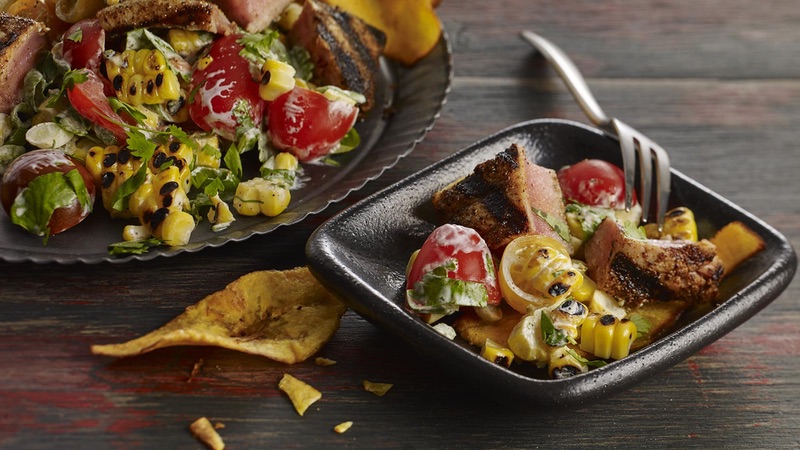 Tuna seasoned with a chili-cumin spice blend brings a welcome heat to this poke dish, balanced out by a cool, tangy lime crema.