Eating seasonally isn't just great for the environment, it's the perfect way to enjoy the freshest flavors in your cooking all year long. In-season produce typically doesn't have to travel hundreds (or thousands) of miles to get to your table, so you can enjoy it at its freshest. 
Plus, eating in-season keeps you from falling into a cooking rut. You're constantly introducing new vegetables and fruits as their seasons start, and "retiring" produce for the year when the season ends. If you're new to eating seasonally, though, it's helpful to know what vegetables are in season right now to guide your meal planning. 
So read on to learn what vegetables and fruits are in season throughout the year — and all the recipe inspiration you need to enjoy them
 What Produce Is In Season Right Now?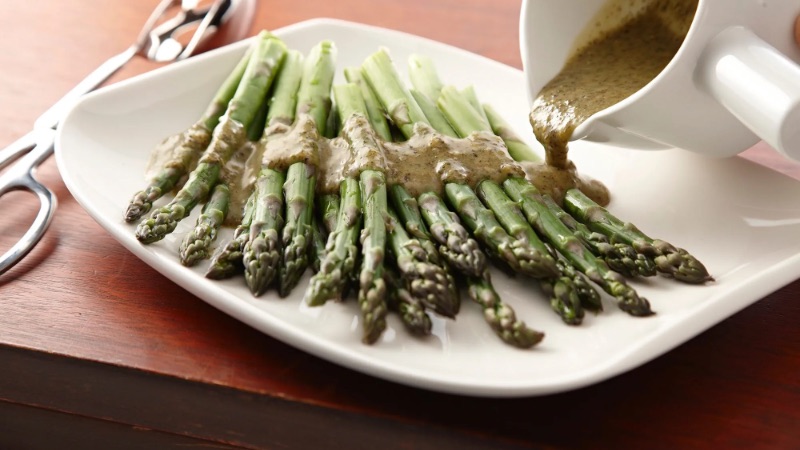 Spring Produce Guide
What Vegetables Are In Season During Spring? 
Depending where you live in the country, fresh spring vegetables start showing up between February and June, with warmer climates getting spring produce the earliest. Look for delicate asparagus, crunchy snap peas, peppery radishes and hearty artichokes. Check out farmers markets for unconventional fare, such as fiddleheads — a relative of asparagus — or garlicky ramps. 
Make the most of your spring produce — and anticipate the sunnier months ahead — by pairing your veggies with bright, energizing flavors like citrus and dill. 
The Best Spring Vegetable Recipes To Try
Learn More About Cooking With Spring Vegetables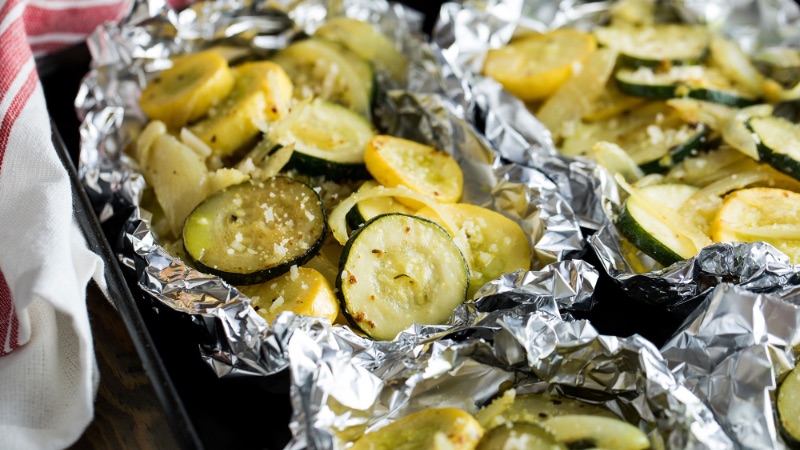 Summer Produce Guide
What Fruits And Vegetables Are In Season During The Summer? 
Summer's bounty brings plenty of seasonal veggies to the market. From refreshing cucumbers, zucchini and bell peppers to ripe, savory tomatoes to leafy green spinach, you've got plenty of vegetables to choose from. 
You'll also find local markets bustling with seasonal fruit. Chances are, you never forget strawberry picking season — but seasonal blueberries, raspberries, peaches and plums are just as delicious. 
Summer harvest are varied, so experiment with a range of seasonings to keep your backyard BBQs interesting. Try turning up the heat by seasoning your meals with cayenne, or pair fruits with warming spices for comforting desserts. 
The Best Summer Fruit And Vegetable Recipes To Try
Learn More About Cooking Summer Produce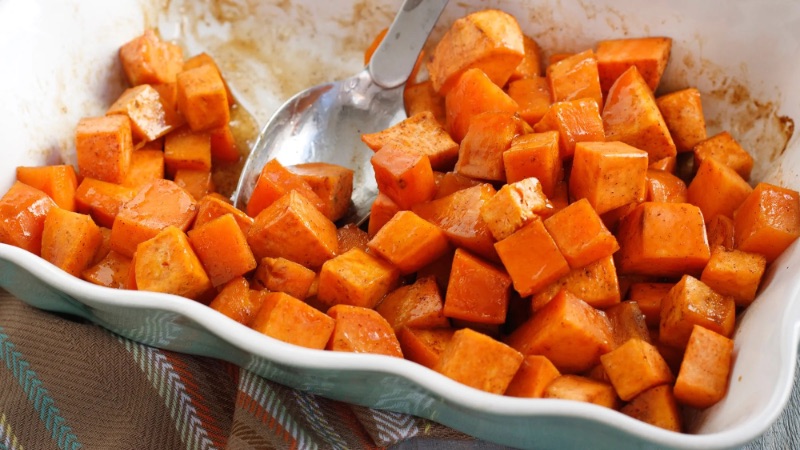 Autumn Produce Guide
What Fruits And Vegetables Are In Season During Autumn? 
Dipping temperatures usher in heartier autumn fruits and vegetables. You'll find farmer's markets and grocery stores packed with autumn and winter squash, including butternut and acorn squashes and pie pumpkins. You'll also find heartier greens, like kale, along with Brussels sprouts and broccoli. 
Autumn also means apple picking season, and now's the best time to buy Honeycrisps when they're the freshest. You'll also find pears of all varieties, from creamy barletts to crispy anjous, along with fresh-off-the-vine grapes. 
Pair autumn produce with warm, comforting flavors. You can't go wrong with classic cinnamon, and try creamy dijon or North African harissa for a tasty dish. 
The Best Autumn Fruit and Vegetable Recipes to Try
Learn More About Cooking Autumn Produce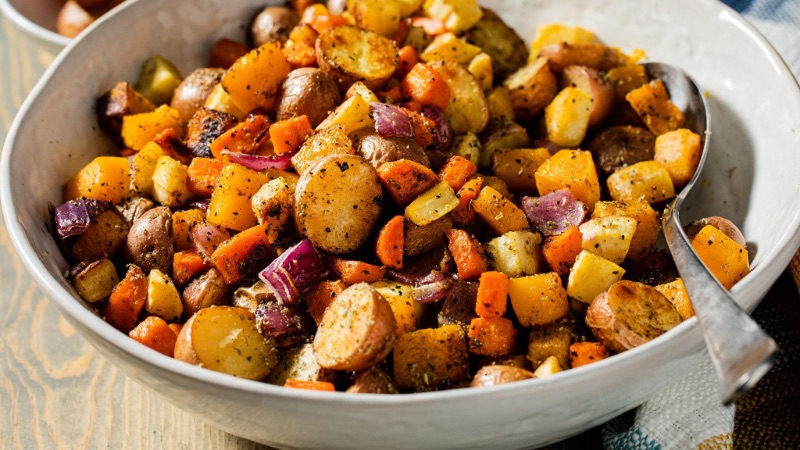 Winter Produce Guide
What Fruits And Vegetables Are In Season During The Winter? 
Like autumn, winter means treating yourself to heartier produce. You'll still find plenty of the same squash you found in autumn (so PSL season doesn't have to end!). But you'll also find starchy veggies like sweet potatoes, rutabagas/turnips, cabbage, carrots and parsnips. 
You'll also still be able to get apples and pears, as well as cranberries — the star of the holiday season. 
Like autumn produce, winter fare pairs best with warm, comforting flavors. Cumin, coriander and rosemary are your best friends for winter cooking. 
The Best Winter Fruit And Vegetable Recipes To Try
Learn More About How To Cook Winter Produce

Check Out More Tips On Cooking With Fruits And Vegetables

Getting hungry? Create a Flavor Profile and start saving your favorite recipes for delicious meals all year long.