Even more than that first cookout, strawberry season marks the real start of summer. Bright red, juicy berries are one of our favorite ways to celebrate the first days of summer, whether you serve them sweet, spicy or just enjoy them on their own.

Planning a trip to your local strawberry farm isn't just a fun family activity or a way to take part in farm-to-table dining, it's the perfect way to get the freshest, juiciest berries in town. Read on to find out how to make strawberry picking a success — and what to do with strawberries once you're in the kitchen.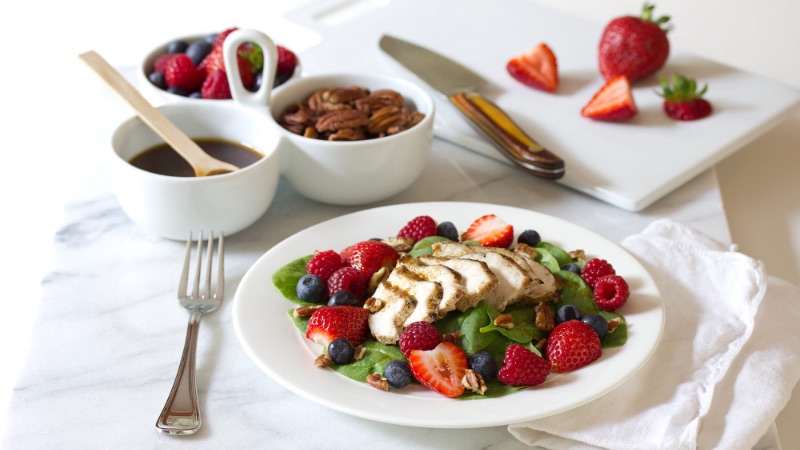 Types of Strawberries
There are a few different cultivars of strawberries grown in the US, from early-harvesting Early glow berries to hardier Jewel berries, and your local farmer can tell you all about the berries they have available. Although strawberry season usually lasts from May through July, most strawberry varieties bear fruit in June. Start looking out for availability at the start of the month — many farms will often update their websites or social media profiles to indicate when berries are ready.
How to Pick Strawberries 
In addition to providing cultivar-specific tips and guidance, the farm should also provide storage baskets. Use these containers instead of your own, since they're sized to store lots of berries without accidentally crushing them. Wondering what you'll need to bring for a successful day of strawberry picking? Make sure you pack a good SPF, an outfit you don't mind getting dirty, and an optional gardening cushion or knee pad to stay comfortable.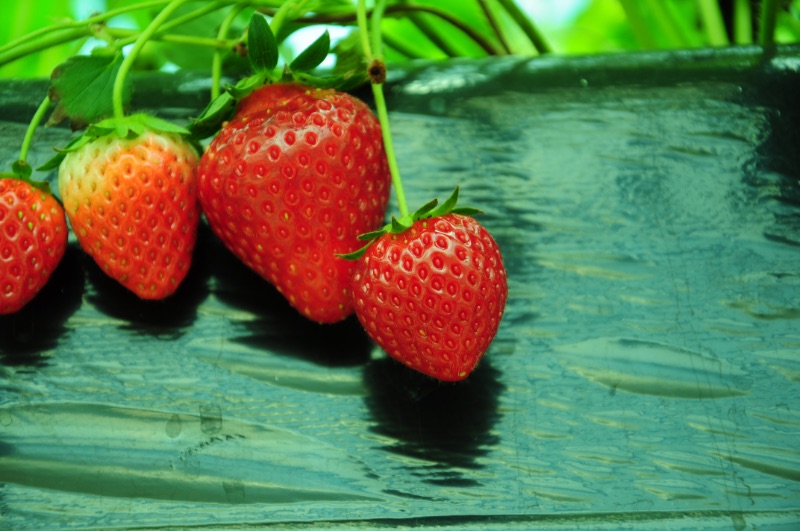 Pay attention to ripeness when you harvest your strawberries since, unfortunately, they won't ripen after they're picked. Ripe strawberries come in all shapes and sizes, so let color be your guide. Choose strawberries that are red all over (like the two berries on the right in the image above). Strawberries that are white or green at the top (like the second berry to the left) aren't ready.
When it comes to picking, be gentle! Most varieties don't separate from their green caps easily. Make sure to pick your strawberries with the cap and stem attached – it prevents damage and will help to keep them fresh at home. Use a thumbnail to break the stem about a half-inch above the strawberry, and twist slightly to remove the fruit. Avoid unnecessary damage by gently placing the berry in your basket, and be careful not to pile them too high.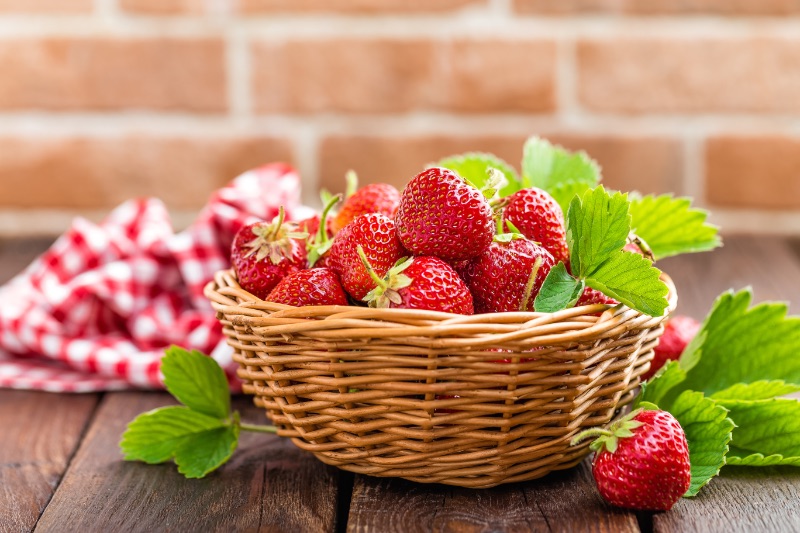 How to Store Fresh Strawberries
Wondering how to keep strawberries fresh once they've been harvested? Eat any strawberries stored at room temperature the same day. Keep them unwashed and with the caps on in a vegetable crisper in your fridge for up to a week.
If you want to store your berries longer, freeze them! Prep the berries by removing the green caps, place them on a baking sheet lined with parchment paper and freeze overnight. Transfer to a freezer bag the next day and voilà, summer flavor year round!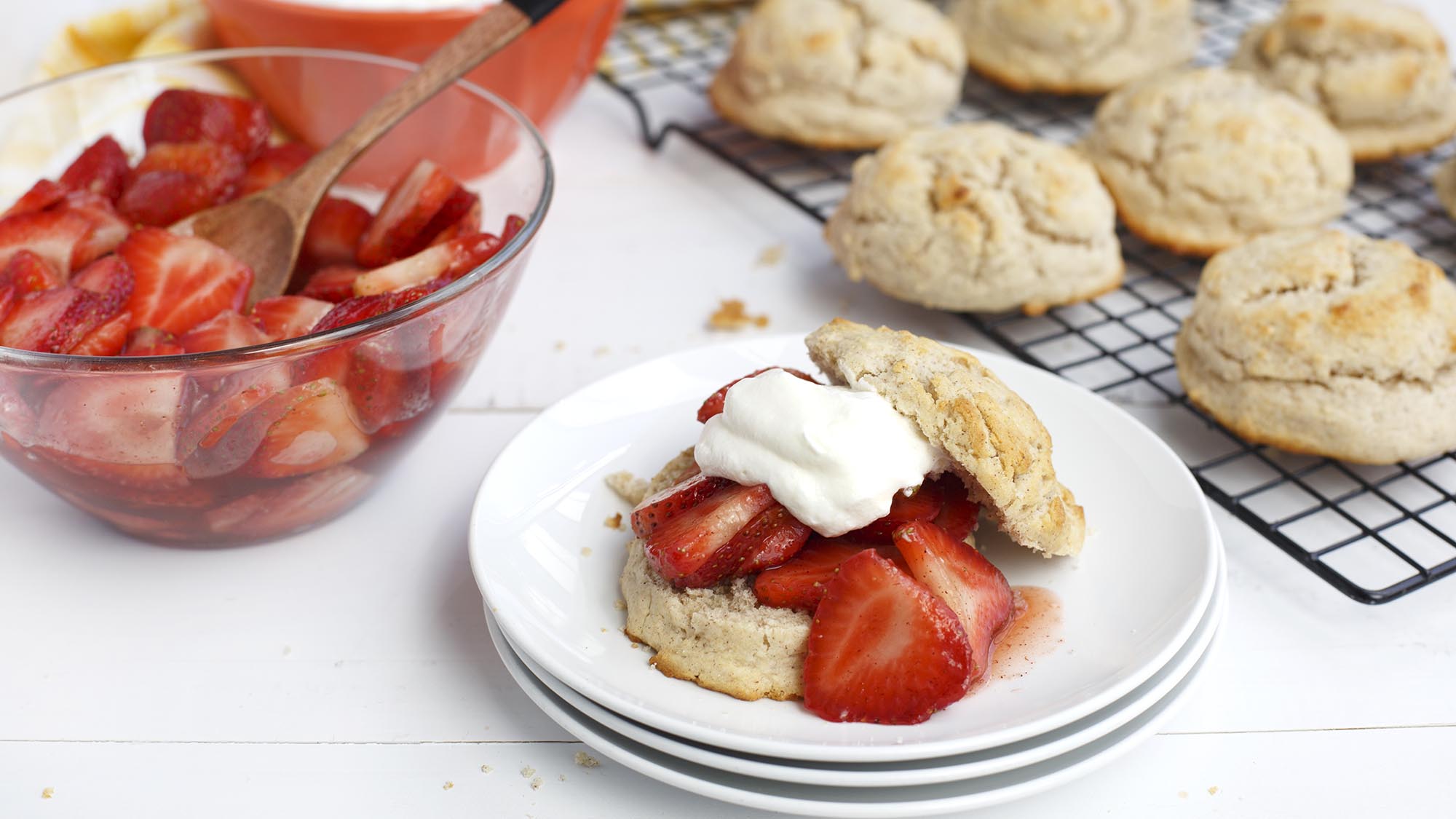 The Best Fresh Strawberry Recipes
Strawberry Snack Recipes
Strawberry season only comes once a year and lasts from spring to early summer, so make the most of it! Sit out on your porch and snack on a fresh strawberry salsa with cinnamon-dusted chips. Or get in on the pickling trend with these smoky-sweet pickles with strawberries, which require just 20 minutes of prep time and as little as 2 hours of pickling time.
Strawberry Salad Recipes
You can't go wrong with a summer salad recipe, packed with the season's other fresh produce. Try this field green side salad with oranges, strawberries and scrumptious vanilla vinaigrette. Alternatively, make it a main course with this strawberry spinach salad with chicken, raspberries and blueberries for the ultimate berry salad, complemented by a bright, citrusy vinaigrette with ginger and cinnamon for an extra boost of sweet (and spicy!) flavor. For a zesty version of this classic summer salad, try this lemon pepper spinach salad that combines sweet strawberries, crunchy almonds, savory bacon, and perfectly-seasoned chicken for the perfect balance of salty and sweet flavors.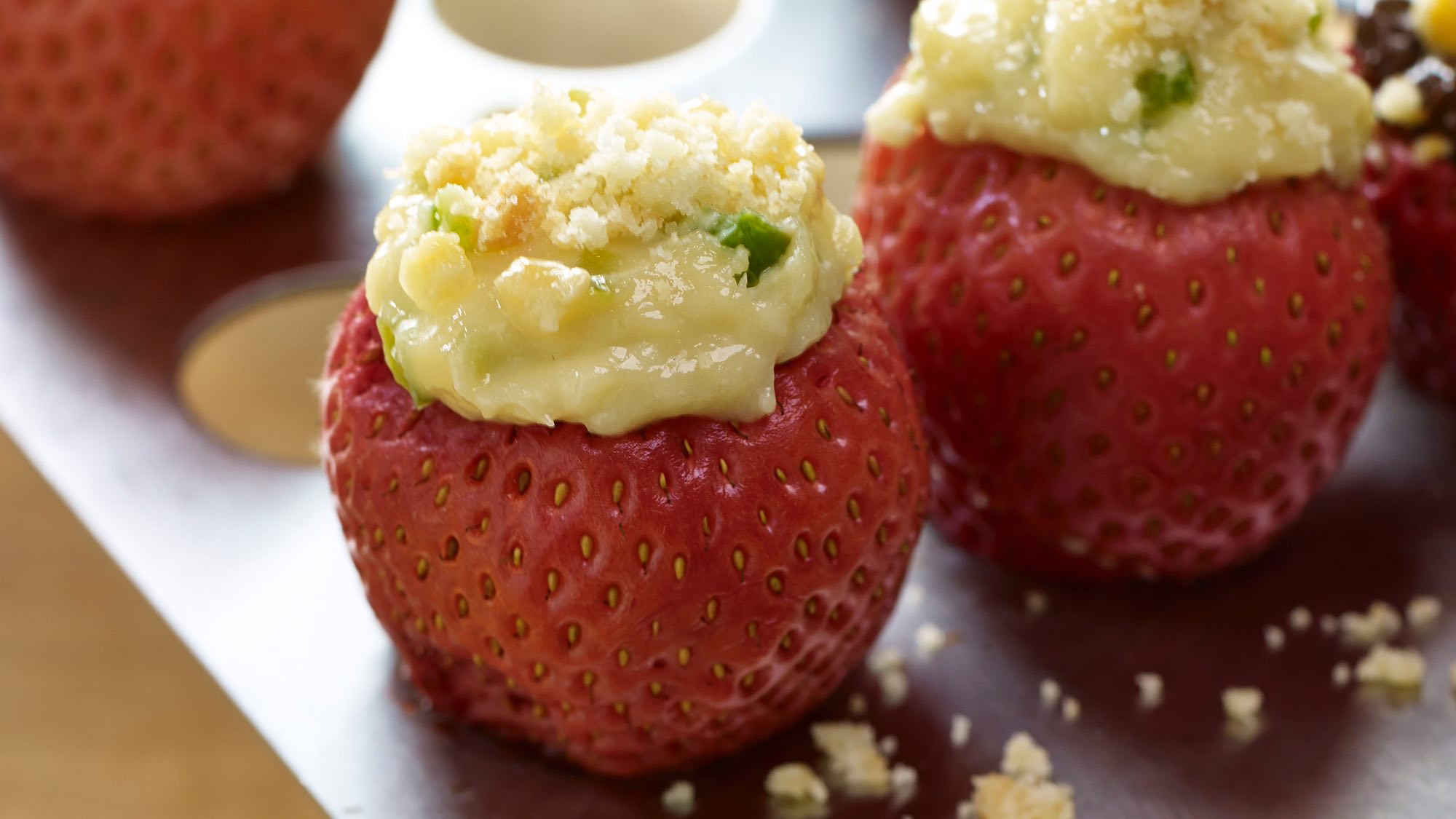 Strawberry Dessert Recipes
Of course, strawberry desserts are the perfect way to finish off a summer meal Keep it classic with a simply spiced strawberry shortcake recipe or this delectable triple berry version that also features blueberries and raspberries. Fresh strawberries are the perfect topping for this strawberry rhubarb cheesecake. Alternatively, take a walk on the spicier side with cinnamon ancho-chili strawberry s'mores bites or these sweet and fiery honey jalapeño strawberry poppers.
Strawberry Drink Recipes
Get creative with your strawberry recipes and add them into your favorite drinks. They work perfectly with sparkling juice in this fresh fruit spritzer or as a flavor boost to this sparkling rose sangria recipe. Blend strawberries with coconut milk for a deliciously refreshing strawberry coconut milk smoothie. Or, go sweet and slightly spice with this cinnamon topped strawberry smoothie. The options are endless!
Whether you stick to your family's favorite strawberry dishes or experiment with something entirely different, enjoy the strawberry harvest!