Fall is practically synonymous with apple season. In fact, visiting an orchard has become its own sort of autumn holiday, as essential as Halloween. And it's no surprise, considering apples are a uniquely American fruit!
Types of Apples & Apple Varieties
Harvested until early winter, a whopping 2,500 varieties grow throughout the United States. That being said, a mere 15 of them account for about 90% of the total U.S. apple production, including the highly popular Red Delicious, which has a mellow taste and is suitable for snacks and salads (although not recommended for pies or cooking).
Another good apple for eating out of hand is the juicy McIntosh, which has mixed red and green coloring, or the firm and tart Granny Smith, a reliable all-purpose apple, which can also be used for baking.
Although not as easy to find at the grocery store, it's well worth an apple-picking trip to get your hands on a bushel of Jonathans (yellow apples with light red stripes and rich, crisp flesh).
Equally suited for snacking on or cooking, the russet-hued Stayman is another farm favorite. The Newton Pippin is a classic choice for pie or sauces; firm, mildly tart and sweet.
And if you wait to plan your orchard jaunt until October, you'll probably be pleased to find Winesaps hanging from the trees, which are a deep, purplish red, and really do have a tangy, wine-like flavor.
When are apples in season?
Apples are in season from late July through November, with popular varieties like Granny Smith and Fuji ripening by October and McIntosh and Macoun coming into season a bit earlier, in September.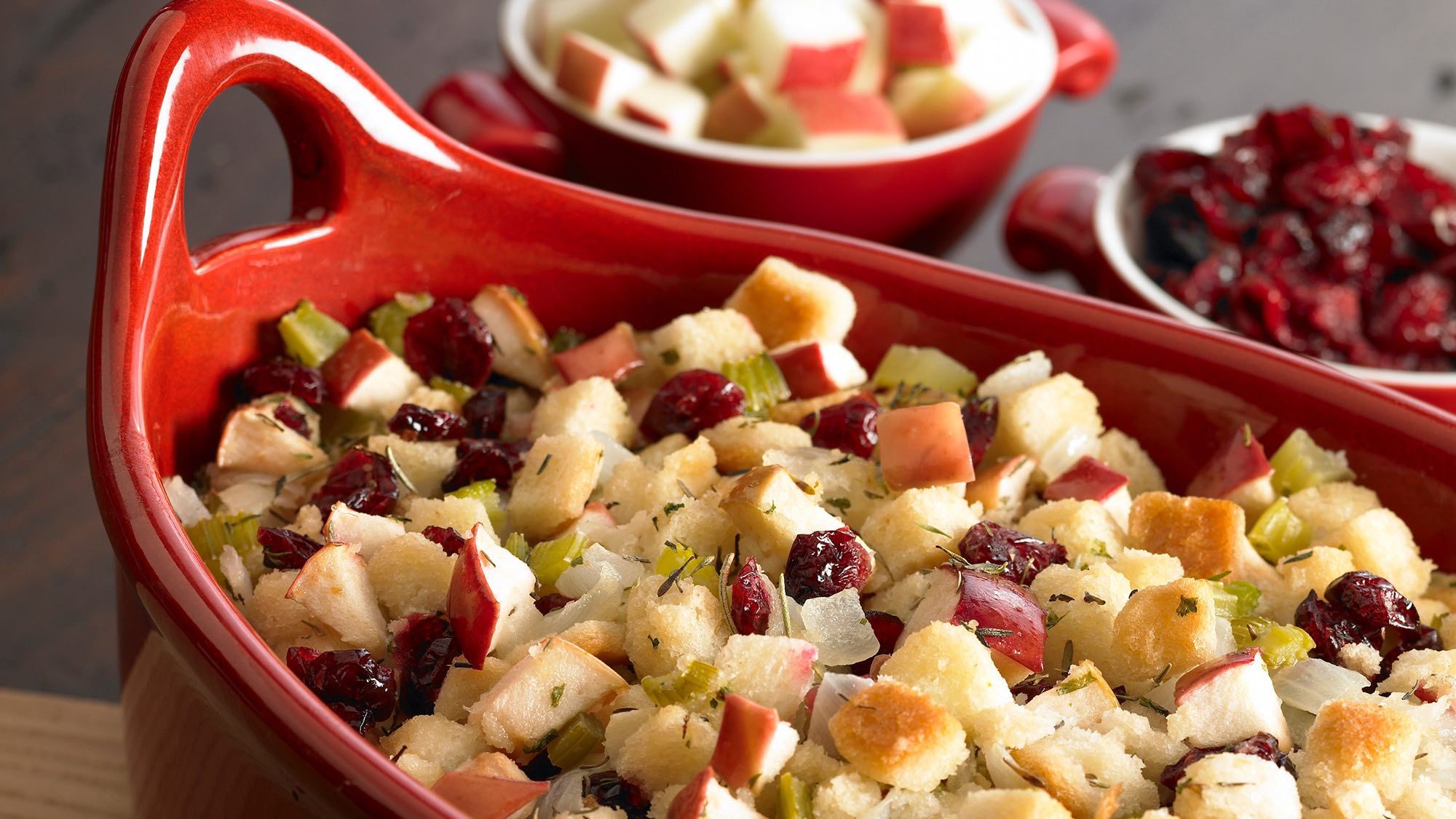 How to Pick Apples
When picking apples:
Look for fruit with unbroken skin, a good color and no soft brown spots. Since they don't continue to ripen once plucked, stick with apples on the outer perimeter of the tree, as they tend to ripen first (and bonus, they're much easier to reach!).
To free your desired apple without shaking too many off the tree, give it a gentle, upwards twist…don't yank it towards you.
Once you've reached home with your apple haul, you can store them in the cold, back part of the refrigerator for up to four months. Although if you plan to eat them soon after picking, they can be held at room temperature for a few days.
Ever hear the expression "One bad apple can spoil the bunch?" Well, it just so happens to be true. An old, wrinkled apple, or one that has been bruised or damaged, will start to release large amounts of ethylene gas.
This can pose a risk to other apples that have not been damaged, and greatly decrease their shelf life.
For this reason, it's important to handle apples with care, and remove any damaged specimens from groups of apples that have stored in bulk.
Fresh Apple Recipes
Apple Pie Recipes
So how do you best take advantage of a major apple windfall? Pie is always an answer, which is why we've developed these variations:
Apple Dessert Recipes
Of course, you can always incorporate them in other apple recipes, especially desserts such as:
Apple Breakfast Recipes
And they're simply scrumptious for breakfast, stirred into: Maple Apple Granola and Pancakes with Cider Spiced Syrup.
Apple Side Dish Recipes
They can also play a starring role in side dishes, including Cranberry Apple Stuffing, Slow Cooker Cranberry Apple Stuffing, and Roasted Brussels Sprouts and Apples.
Apple Entrees & Main Dishes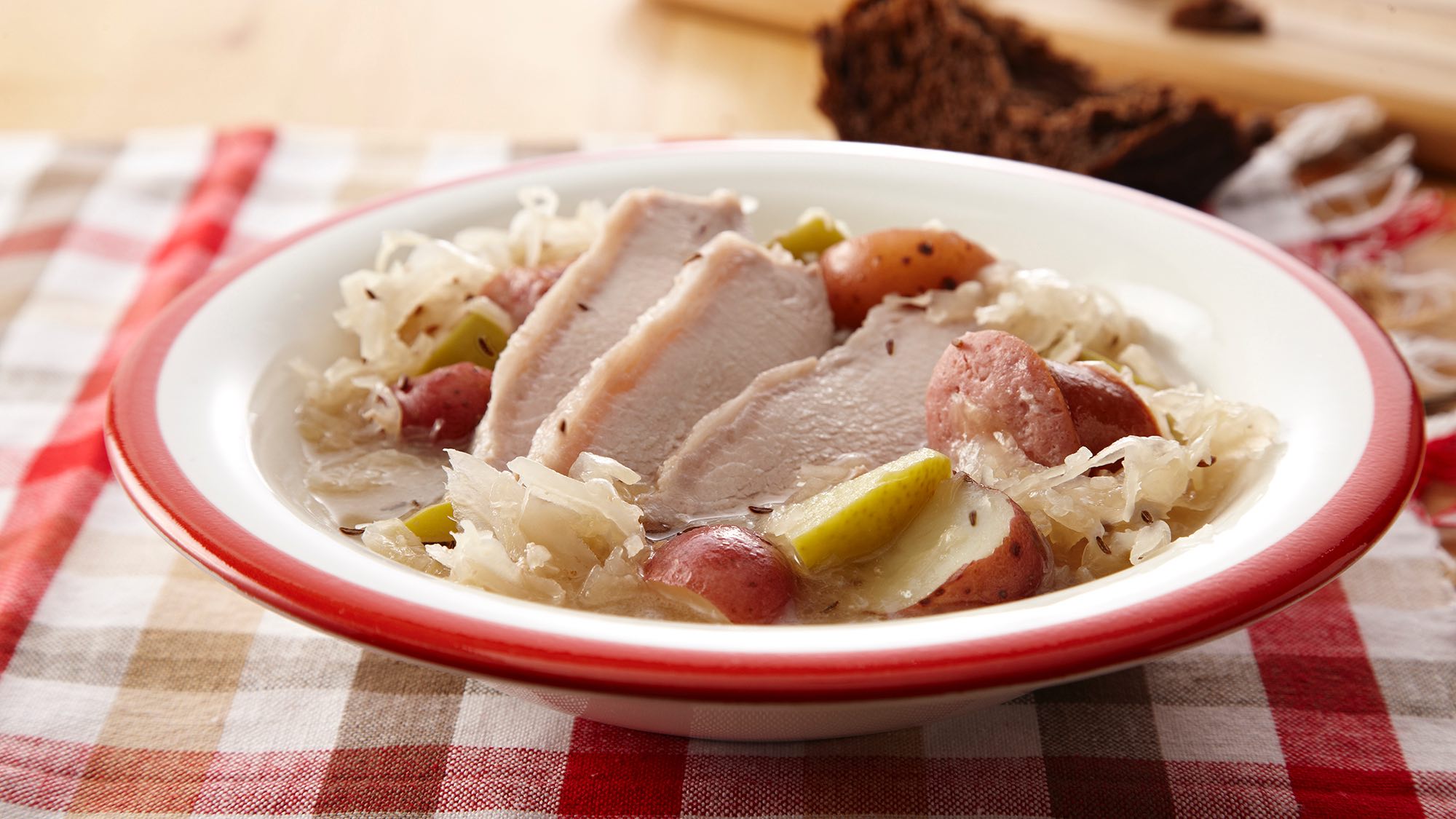 But don't forget about savory preparations! Apples make an excellent addition to salads, such as in this Apple Harvest Salad.
Apples also add a sweet note to main courses, especially proteins like Harvest Pork with Apples and Sauerkraut and Slow Cooker Pork Chops with Sauerkraut and Apples. While we can't promise it will save you a trip to the doctor, there are endless ways to enjoy an apple a day!
Check out our other fresh fruit guides, where we walk you through how to pick fresh fruit, when they're in season and delicious recipes you can make as soon as you get home from the orchard: dragon fruit, peaches, strawberries, pomegranate, watermelon, and pumpkin.