Is there anything better than summer berries? Super sweet and juicy, they're the ultimate summer refresher.
When To Pick Blueberries
And if you're looking for a fun alternative to picking strawberries, why not give blueberry picking a try. Blueberry season in the U.S. runs from May to September, peaking in July, so you can pick fresh berries all summer long. 
Here's what you need to know for a successful blueberry-picking excursion. And, of course, what to make with those delicious berries once you have them home.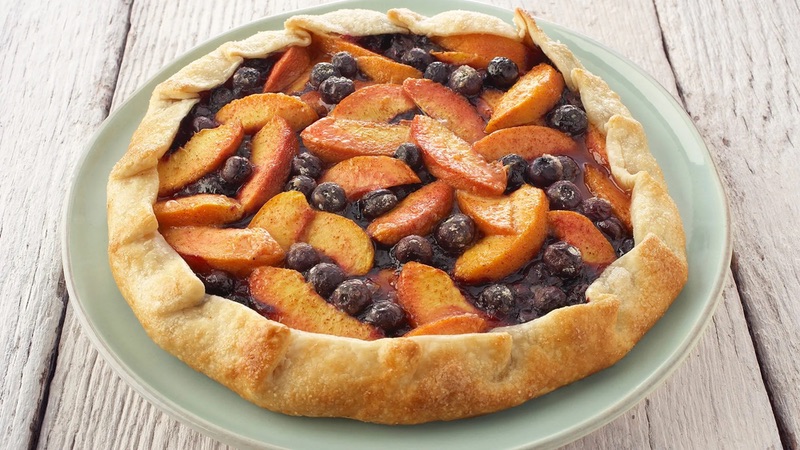 Pictured Recipe: Summer Fruit Tart
Are There Different Types Of Blueberries?
There are two main types of blueberries: highbush and lowbush.
You're most likely to find highbush blueberries on the farm. Like the name suggests, these berries grow into high bushes — usually 6 feet tall and higher. You'll find plenty of berries growing around eye and chest level, which makes for easy picking. 
Lowbush blueberries grow closer to the ground, reaching a maximum of 6 to 24 inches. They're less convenient to pick, since you'll need to sit or crouch. But they're also more cold-hardy — so if you're in a chillier climate, your nearby farm might grow lowbush berries.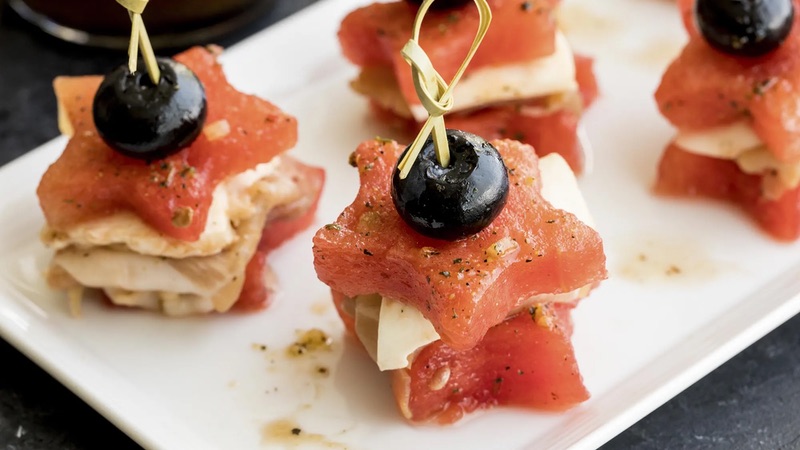 Pictured Recipe: Marinated Watermelon Caprese Skewers
How To Pick Blueberries
Blueberry picking doesn't require any special equipment: all you really need is a container to hold the berries in, plus an outfit you don't mind getting dirty. If your farm grows lowbush berries, you might also opt to bring a kneeling pad.
Harvest blueberries by running your fingers through a berry cluster. The ripe ones will come off in your hands. Avoid plucking berries off the bush, even if they look ripe — if they don't fall off, they're not ready to eat.
How To Store Blueberries
Blueberries are one of the hardier berries, and you can store dry blueberries in your fridge for up to a week and a half. Avoid washing your berries before you store them — they'll break down faster — and freeze any berries you won't be able to finish in the next 10 days.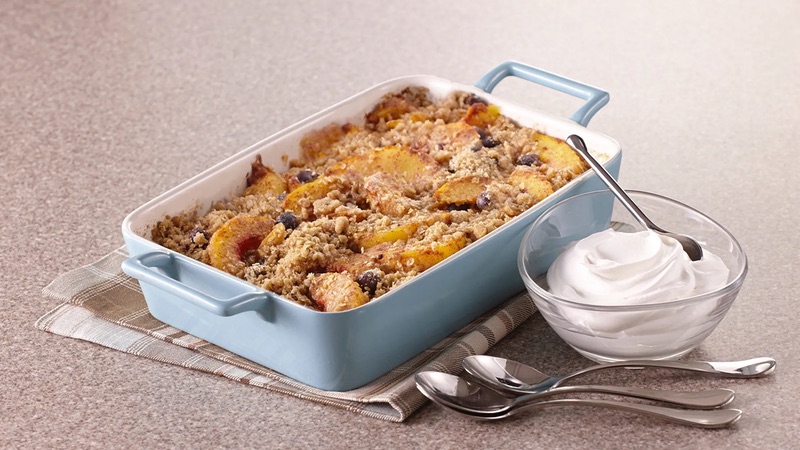 Top Blueberry Recipes to Try
Now comes the fun part — trying out delicious fresh blueberry recipes!
You can't go wrong with blueberry crisps and crumbles. This Peach Blueberry Crisp combines two of summers' tastiest fruits, and it's perfect for a relaxing Sunday night dessert on the porch. Or celebrate late blueberry season by making New England Spiced Pear Blueberry Crisp for a dessert that includes summer and fall flavors. 
Or try other blueberry baked goods. Fresh berries bring next-level flavor to classic Blueberry Muffins, and they also make these honey-infused Blueberry Lemon Cornbread Muffins even more delicious. This blueberry-studded Summer Fruit Tart shines as a crowd-pleasing dessert — but it's made with store-bought dough, so it comes together in just 40 minutes.
Experiment with different seasoning combinations to bring unexpected flavors to your blueberry desserts. These Blueberry Cardamom Mini Pies, for instance, taste unexpectedly warm and cozy thanks to a dash of cardamom. If you love that flavor combination, try it in this Blueberry Cardamom Mexican Atole, a cozy way to warm up on late summer nights.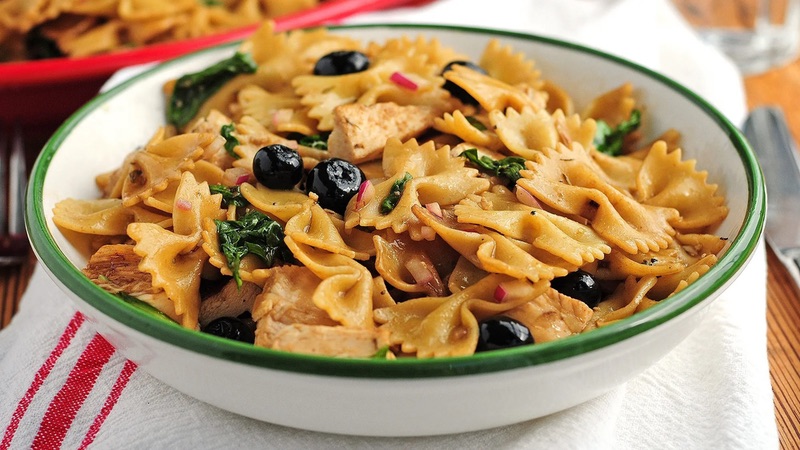 Pictured Recipe: Grilled Chicken and Blueberry Pasta Salad
But you've got plenty of other blueberry recipe options, too. Serve these blueberry-topped Watermelon Caprese Skewers to kick off your cookout, or put an unexpected twist on a BBQ classic by serving Grilled Chicken and Blueberry Pasta Salad. Put a grown-up twist on a slushy with this Blueberry Vanilla Lemonade Shaved Ice Mocktail, or add even more freshness to your salad by topping it with homemade Blueberry Balsamic Vinaigrette. 
Finally, experiment with blueberry's more savory side by making Spiced Duck Arepas with Blueberry Port Sauce. Made with crispy cornmeal rounds and luscious duck breast, these arepas make for a crowd-pleasing starter or a luxe main course.
More Blueberry Recipes To Try 
Learn More About Cooking With Blueberries
Other Delicious Fruits You Should Try In Your Recipes

Ready to make the most of blueberry picking season? Create a Flavor Profile today to save all your favorite blueberry recipes.