When spring rolls around and the weather finally shifts from cold and icy to warm and breezy, farmers markets are our favorite place to be. One vegetable we'll be seeking all the way through grilling season? Asparagus. For chefs and home cooks alike, this crisp, green vegetable is a go-to spring ingredient.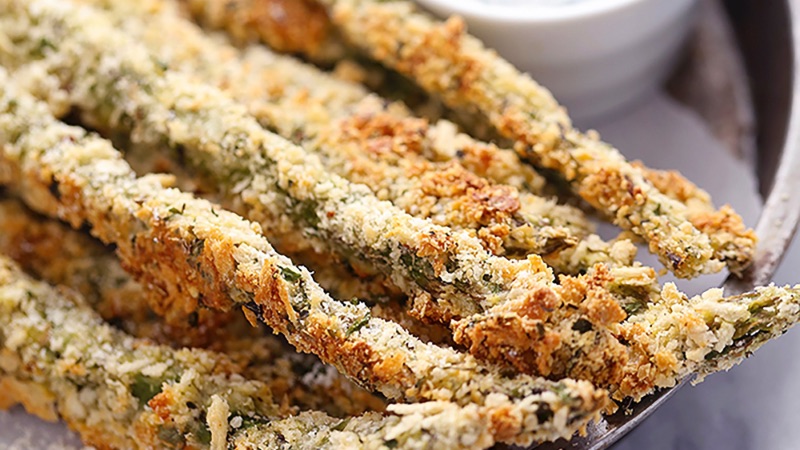 Grilled, steamed, shaved, or blanched, there are endless ways to work with asparagus. So, we asked seven chefs across the country to let us in on their absolute favorite method of cooking this stellar stalk. Here's what they had to say:
"My favorite way to use asparagus is to throw it on the grill for a quick char along with steak or shrimp (or both!)."
"I like to quickly blanch asparagus and then char it on the grill. Best toppings: soft goat cheese, ramp salsa verde, fried egg."
Try this recipe for grilled asparagus salad with fried egg.
"Charred in the grill with ssäm jang (a Korean spicy fermented soy, similar to miso)."
"I love asparagus simply grilled with olive oil, salt, and pepper then garnished with marinated anchovies and a super garlicky aioli."
Junghyun 'JP' Park, Chef/Owner, Atoboy and Atomix
"I like to grill asparagus on a binchotan charcoal grill."
Try these grilled asparagus subs with smokey French dressing.
Haile Thomas, vegan chef and motivational speaker
"I absolutely adore asparagus and its bright and earthy flavor. I love pairing asparagus with tart and creamy lemon coconut risotto. So delicious and balanced."
"Simply steamed with lemon zest, Ligurian olive oil and a 63° egg. I also like to grill and glaze them up with a balsamic molasses mop and serve with crumbled Cabrales blue cheese."
This article was written by Nina Friend from Food & Wine and was legally licensed through the NewsCred publisher network. Please direct all licensing questions to legal@newscred.com.