It's no secret that more and more couples are looking for date night dinner ideas or anniversary dinner ideas they can enjoy at home together. Like a good relationship, home-cooked food offers a journey of discovery and a chance to keep strengthening your bonds.
Chef Julia Child famously said: "People who love to eat are always the best people." In addition to saving money by staying in, you can share laughter, stories, and romantic memories as you explore delicious date night dinner ideas and anniversary dinner ideas at home. From a multi-course meal to easy make-ahead dishes, there's something for everyone.
Naturally, when you want to spice things up in the kitchen, McCormick has flavorful spices and gourmet herbs and seasonings that make every meal worth celebrating.
Ready to plan a special menu? Let's discover some date night dinner recipes and anniversary dinner recipes that everyone can get passionate about.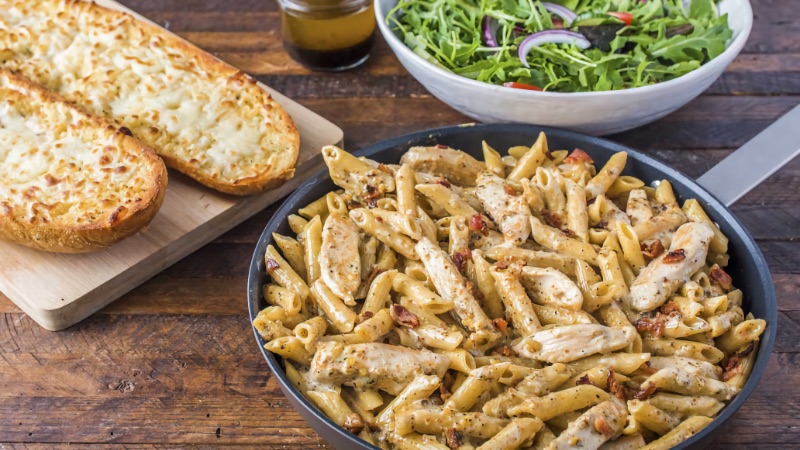 A Whole World Of Anniversary Dinner Ideas
Whether you're reliving fond memories of honeymooning in Italy, riding high off the buzz of a recent visit to Japan, or envisioning a future vacation in Mexico, great anniversary dinner ideas can stimulate your wanderlust as well as your taste buds. Go ahead and cook a special meal inspired by your dream destination!
Live la dolce vita with an Italian anniversary dinner. Feast together on a main dish of Basil Shrimp and Pasta Alfredo, served with Tuscan Garlic Bread and a garden salad with Italian Vinaigrette dressing, which incorporates Perfect Pinch Italian Seasoning. Alternatively, rekindle the romance over Spaghetti with Oven Roasted Tomato Sauce, plus Fennel Roasted Vegetables and Arugula & Pine Nut Pesto.
Are you and your beloved eager to embrace Japanese-inspired cuisine? Spice things up with our Ginger Chicken Stir-Fry with Asparagus and Shiitake Mushrooms, featuring Organic Garlic Powder and Organic Crushed Red Pepper. Our Jiggly Japanese Cheesecake is a perfect date night dessert.
If you long to stroll down a Mayan Riviera beach together, a colorful Mexican-style spread of Mexican Chicken and Rice, Tender Cactus Salad, and Tres Leches Cake creates a marvelous ambience.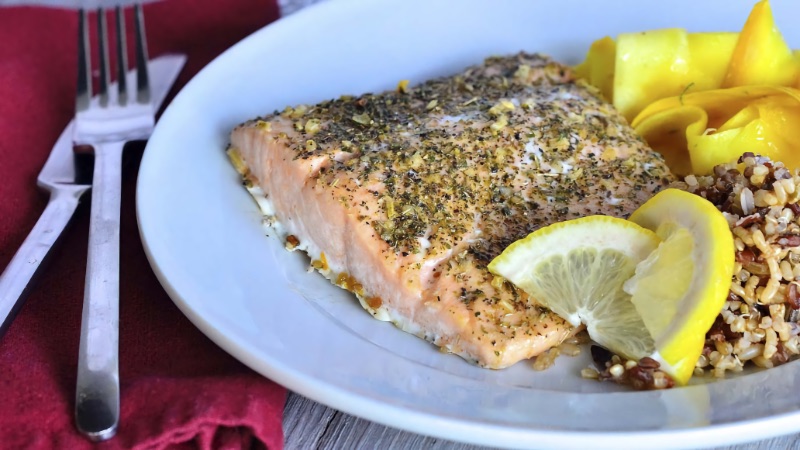 More Easy Date Night Dinner Ideas
Sometimes you want a special dinner together with minimal fuss and muss. Pair our Easy Cheesy Mac & Cheese recipe with a Crisp Garden Salad with Lemon Pepper Vinaigrette. A nice bottle of Chardonnay can go a long way, too.
What if your partnership thrives on health and fitness? Baked Lemon Herb Salmon is an easy date night dinner idea, and Broccoli Salad, incorporating shredded carrots and a little Crushed Red Pepper, is a perfect side dish.
One of the classic date night dinner recipes is Rosemary Roasted Chicken, including crushed Rosemary Leaves and Thyme Leaves. With a side of Easy Roasted Vegetables like bell peppers, squash, and zucchini, you'll feel revitalized and refreshed.
Hungry for an easy vegetarian date night dinner? Savor our Gluten-Free Eggplant Lasagna and Kale Salad with Asian Vinaigrette.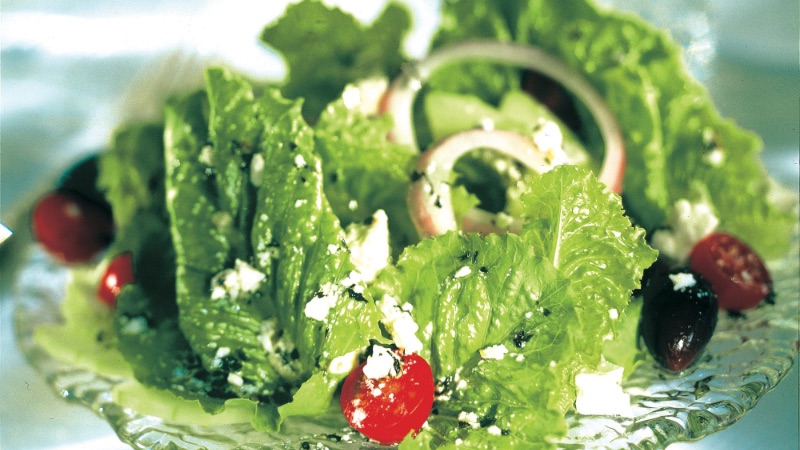 Make-Ahead Date Night Dinner Ideas
Perhaps you desire extra time to watch a movie, play a board game, or just keep the romance going after dinner. Our Broccoli Cauliflower Casserole or French's Green Bean Casserole can be prepared in advance. Ditto for Classic Greek Salad and Supreme Pasta Salad. Set the mood with your favorite music and enjoy every bite.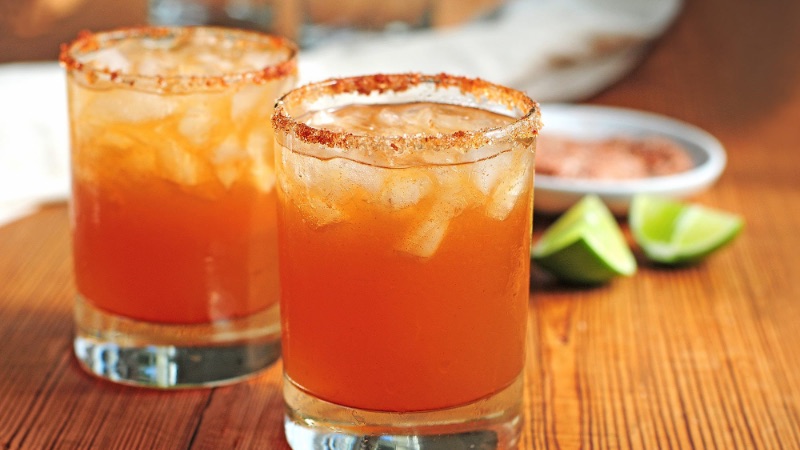 Great Cocktails For Date Night
If your ideal date night dinner kicks off with celebratory cocktails, get adventurous with a Smoky Margarita or Sake Green Tea Martini with Crushed Peppercorns. To evoke memories of sweet summer romance, make a Peachy Lemon Bourbon Cocktail or some Sparkling Rose Sangria.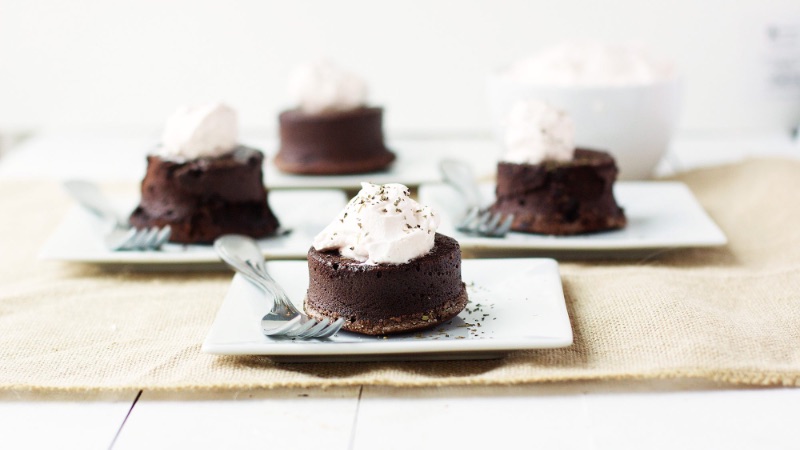 Delicious Desserts For Date Night
Dessert lovers can cap off a wonderful anniversary dinner at home with sweet, decadent desserts like Bittersweet Chocolate Tortes with Passion Fruit Cream, Lemon Curd Trifle, or Peppermint Bars. For a gluten-free dessert, check out our Gluten-Free Red Velvet Cake.
More Date Night Food Ideas 
Learn More About Date Night Cooking Tips 
Save your favorite date night recipes and organize your ingredients with our online meal planner.  You can also make meal prep simple by creating a Flavor Profile, so you can store your favorite recipes and create grocery lists for easy shopping.