The key to an unforgettable birthday party? Tasty homemade treats. No matter the size of your guest list, a perfectly-curated menu makes your family's birthday celebrations extra special.
And, thankfully, making an incredible birthday meal is easy, since you have plenty of options for kid-friendly dishes that are both tasty and quick to prepare. Read on for all the recipes you need for the ultimate birthday party menu.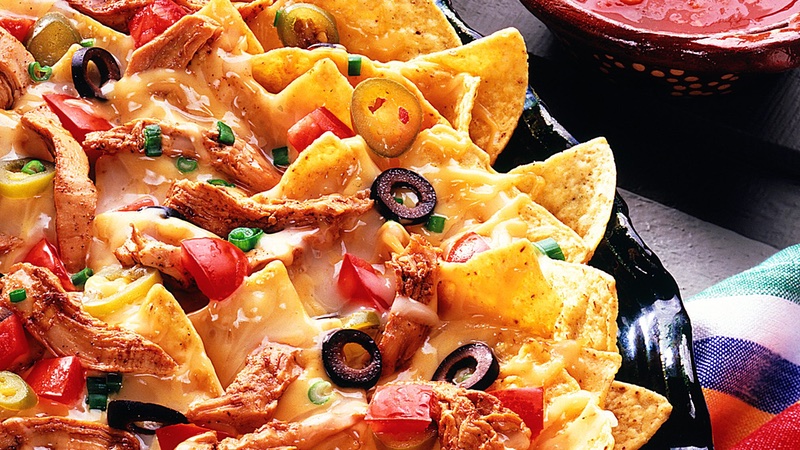 Start the Celebration with an Assortment of Apps
Snacks are a must for any birthday celebration, so serve an app or two to stay satisfied until the meal. These Grill Mates Pigs in a Blanket are classic kids' party food. Our version is a snap to prepare, since they use pre-made crescent roll dough. A plate of Southwest Chicken Nachos gets the party started, too, and you can easily customize the toppings to suit your taste.
Finally, you can't go wrong with chips and veggies with dip. Keep it classic with a simple Blue Cheese Ranch Dip or a creamy Confetti Spinach Dip. Or treat yourself to Southwest-inspired flavor with this 7-Layer Fiesta Dip, which features all your favorites: taco-spiced ground beef, beans, guacamole and, of course, lots of cheese.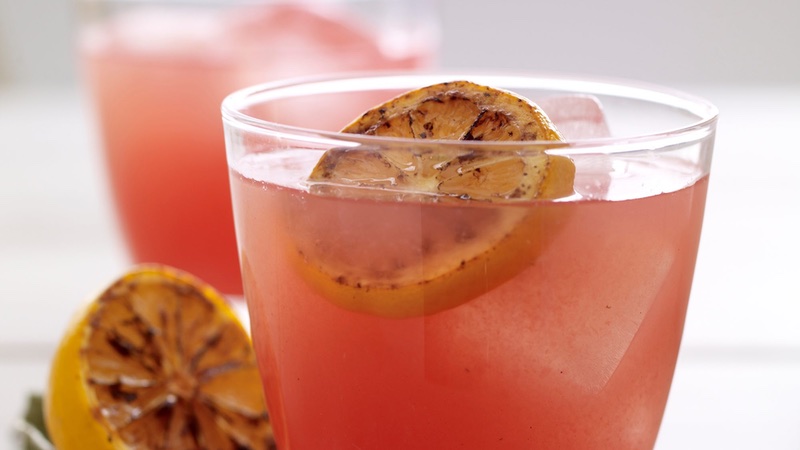 Treat Yourself to a Decadent Drink
When it comes to drinks, a simple punch is both refreshing and easily scalable for the size of your party. This Orange Almond Sherbet Punch — a mix of lemonade, orange sherbet and ginger ale with a touch of almond extract — is both refreshingly citrusy and satisfyingly sweet.
Alternatively, refresh your guests with homemade lemonade. This Fresh Lemonade with Grilled Lemons and Watermelon tastes like summer in a glass. And a Blueberry Vanilla Lemonade Shaved Ice Mocktail can double as a drink or a light dessert.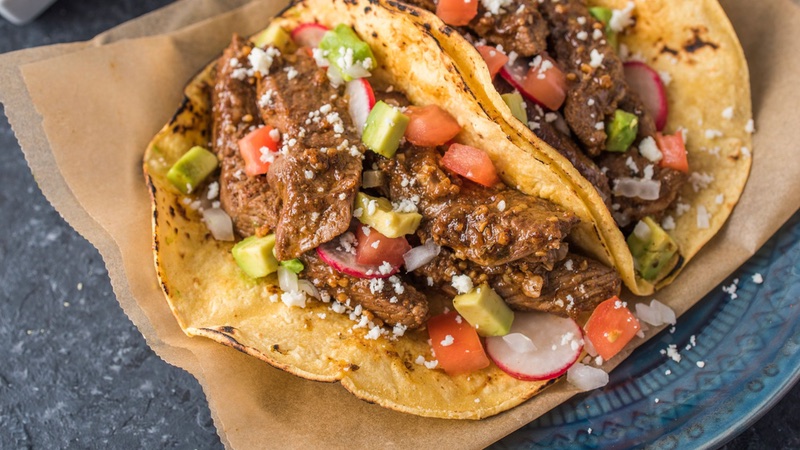 Turn to Family Favorites for Your Entrée
Easy, kid-friendly comfort food should top your list of birthday food ideas. And this Chicken Parmesan fits the bill. It's deliciously cheesy, and, because it's a one-pan meal, cleanup and prep are a breeze. The chicken parm works as a birthday lunch or dinner on its own, or could be paired with Spaghetti with Chunky Tomato Sauce to make it even more filling.
Alternatively, try serving easily-adaptable foods like tacos that allow each guest to customize their meal. These Sheet Pan Chili Chicken Tacos will have your birthday meal on the table in just half an hour. Or try these food truck-inspired Carne Asada Street Tacos, which get their intense flavor thanks to McCormick® Street Taco Carne Asada Seasoning Mix.
And, of course, pizza is the ultimate kids' party food. Fire up the BBQ to make this delicious Grilled Chicken Pizza, which packs in plenty of flavor thanks to Southern BBQ-marinated chicken and savory toppings like onions. Or try this sweet and citrusy Baja Shrimp Grilled Pizza, which is topped with shrimp and pineapple. Alternatively, stick to the classics with this Easy Homemade Pizza. Our recipe makes a tasty veggie pizza, but you can always add pepperoni, sausage or grilled chicken and make it your own.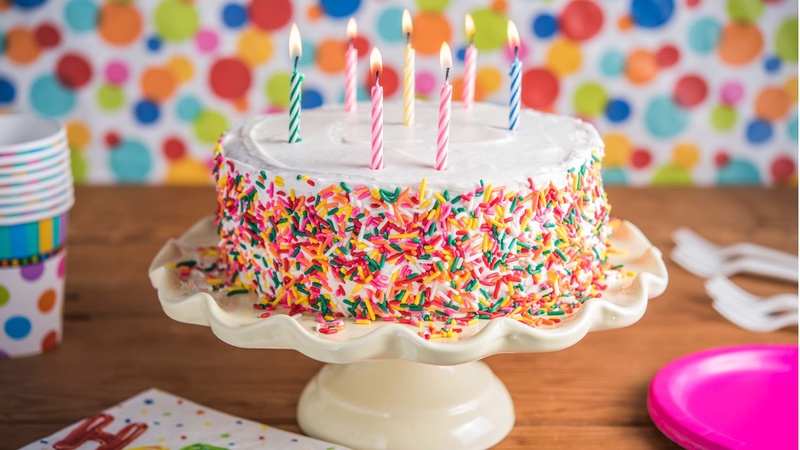 Bake the Perfect Birthday Cake
Entrées and appetizers are delicious, but we all know the real star of the show is the birthday cake. You can't go wrong with a classic Vanilla Birthday Cake. It uses a cake mix so it's easy to make, and amps up the flavor with McCormick® All Natural Pure Vanilla Extract. Alternatively, try out this photogenic Mix n Match Naked Birthday Cake, or satisfy a chocolate craving with this Red Velvet Cake with Vanilla Cream Cheese Frosting.
Cupcakes are a trendy and tasty option, too. These pastel Unicorn Cupcakes taste amazing and look great on Instagram. And these Golden Cinnamon Cupcakes make an unexpected-but-delicious addition to your birthday party menu.
Of course, you don't have to serve cake. And if you're looking for alternatives, these Birthday Cake Blondies are a great choice. They're rich, chewy and satisfying, and taste just like birthday cake thanks to a few drops of McCormick® Pure Almond Extract. Or try these next-level Nutty Almond Crownies that are intensely fudgey, chocolatey and delicious — perfect for a birthday celebration.