The hustle and bustle of Christmas and Hanukkah might be over, but the winter holidays sure aren't! It's time for Kwanzaa! Read on to learn more about Kwanzaa traditions, and for delicious Kwanzaa recipes that'll make for an unforgettable feast:
What is Kwanzaa?
Kwanzaa is a harvest festival (its name comes from the Swahili phrase "matunda ya kwanza," which means "first fruits") and celebration of African heritage and culture. It kicks off on December 26 and continues through January 1 with a feast called Karamu, which is held on New Year's Eve.
Since Kwanzaa is a cultural holiday, it can be observed in addition to religious holidays. And because it honors both bountiful harvest and the value of community, it's a great way to get together with your loved ones for one last winter holiday party.
Whether this year is your first-ever Kwanzaa celebration, we've got you covered when it comes to cooking tips and inspiration: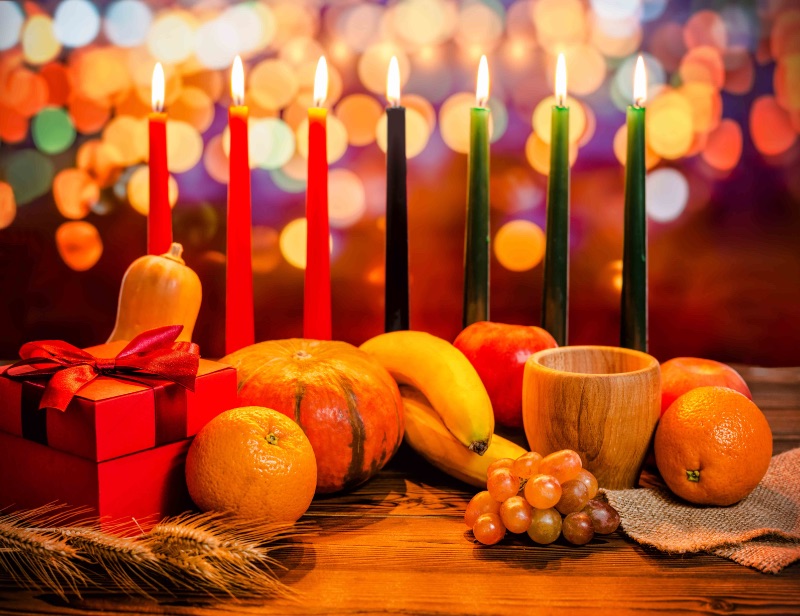 The History of Kwanzaa
Although Kwanzaa in its current form was not celebrated until the 1960s, when it was created and popularized by African Studies professor Dr. Maulana Karenga, its roots trace back to agricultural traditions in ancient Africa. Many ancient tribes and societies traditionally marked the first harvests of the season with a feast, an opportunity to both strengthen the community and thank the earth for a bountiful harvest.
In its more modern iteration, the Kwanzaa holiday arose from the Black Freedom Movement of the 1960s as a means of re-enforcing the core values of African culture and celebrate African heritage. Today, it's observed by millions in the United States and around the world, particularly in countries with large pan-African populations.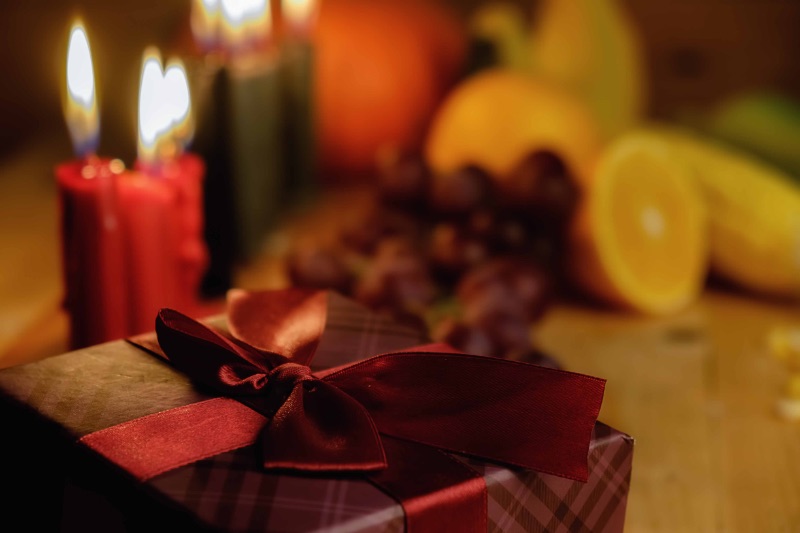 Kwanzaa Traditions
While some of the focus of Kwanzaa is the harvest (and the food!), it's primarily about community-building, self-reflection and honoring African cultures and heritage.
Each day of Kwanzaa focuses on one of seven principles:
Unity (Umoja)

Self-determination (Kujichagulia)

Collective Work (Ujima)

Cooperative Economics (Ujamaa)

Purpose (Nia)

Creativity (Kuumba)

Faith (Imani)
Together, these defining principles promote self-improvement and community-building.
How to Celebrate Kwanzaa
To celebrate, participants decorate in Kwanzaa's colors (red, green and black), and light candles (the mishumaa saba) in a special candle holder (kinara), which is placed on the Kwanzaa mat (the mkeka).
After lighting a black candle on the first night, you light an additional red or green candle each subsequent night until all seven candles are lit. Each candle-lighting ritual provides the chance to reflect on the Kwanzaa principle of the day, and think about how you can better yourself and your community in the coming year.
On the sixth night of Kwanzaa, December 31, the Karamu feast is held. Participants decorate the table with ears of corn (one for each child in the family) and seasonal fruits, and drink from the unity cup (kikombe cha umoja) to honor their ancestors. Then it's time to dig in.
Finally, on the seventh day of Kwanzaa, participants exchange presents, which are chosen to support the seven principles of the holiday.
What to Serve at Your Kwanzaa Feast
Because Kwanzaa is community-focused and aimed at celebrating African and African-American cultures, your feast can really be whatever you make it – whether the feast turns into a family New Year's Eve, or an early dinner party before your usual New Year's festivities.
When it comes to planning the menu, let your imagination run wild. Take the opportunity to sample different African cuisines, as well as cuisines from the African diaspora, and perhaps discover some new family favorites in the process!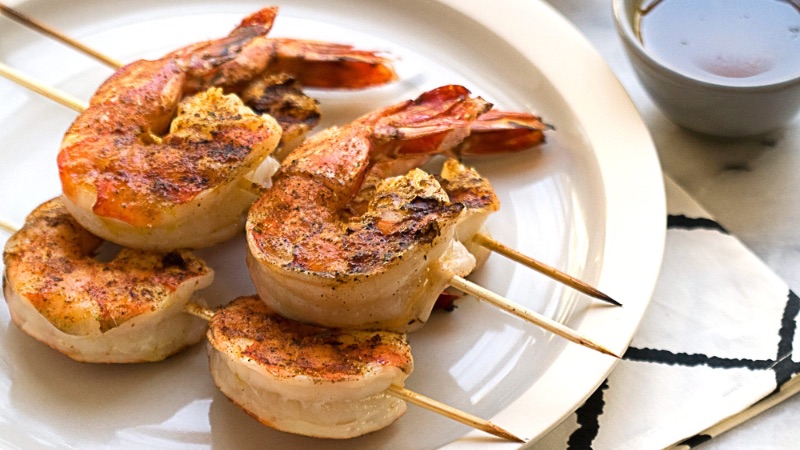 Kick off the Meal with Appetizers 
Let's get started with a first course that includes flavors from across the African continent. Serve a bowl of soul-warming West African chicken soup, paired with a refreshing tomato and cucumber salad with flavors from East Africa.
If you'd prefer to start your meal with flavorful finger foods, try these Moroccan-spiced shrimp skewers.
Alternatively, give your first course a Creole and Cajun theme by serving Creole shrimp cakes or New Orleans crab cakes. Both recipes feature Zatarain's seasoning mixes, so you'll get the taste of several seasonings without having to measure out multiple spices.
Round out your app platter with dirty rice boudin balls – a New Orleans classic – as well as black-eyed pea fritters and fried green tomatoes.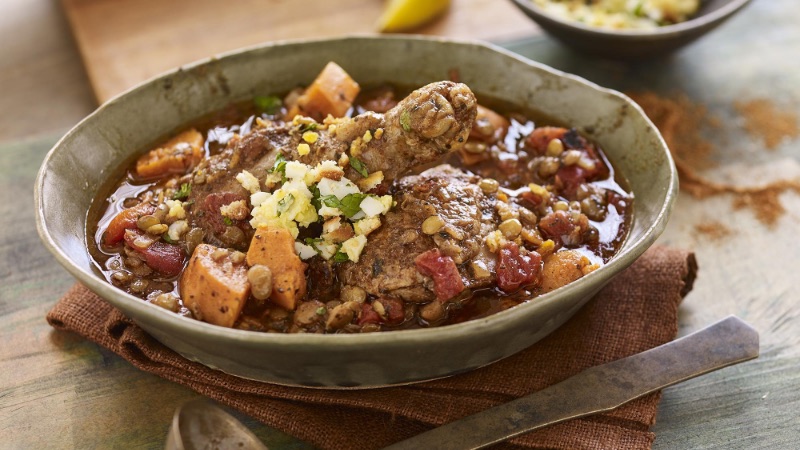 Moving Onto Main Dishes
When it comes to entrées, you have plenty of options from African and African-American cuisines. If you're in the mood for a hearty main dish, stew is always a good way to go. This West African chicken stew tastes pleasantly rich thanks to the addition of peanut butter, while this East African chicken and lentil stew will warm you right up with cardamom and berbere, an Ethiopian seasoning mixture.
Sample the flavors of Tanzania with Mishkaki, a grilled beef skewer topped with perfectly-seasoned (thanks to curry powder, garlic powder, ground ginger, and red pepper) tomato and onion sauce. Use Ethiopian berbere seasoning to make a shrimp pasta dish that bursts with flavor.
Or take your taste buds to northern Africa by making grilled Moroccan spiced chicken with red and black pepper, cinnamon, and cumin, or pan-seared fish with couscous.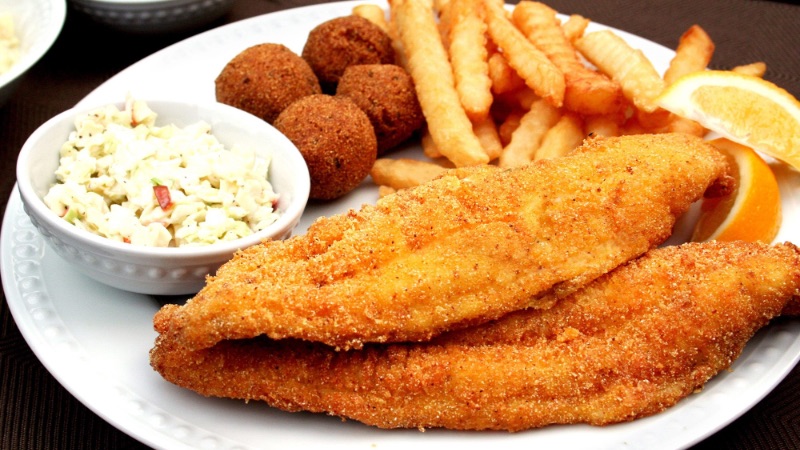 The options are endless. Why not base your main course around traditional soul foods?
Balance savory and sweet with perfectly crispy fried chicken with waffles, or keep it classic by serving Cajun catfish. Alternatively, impress your guests with perfectly-cooked chicken fried steak – topped with plenty of homestyle country gravy, of course!
If you're serving a large crowd, whip up a batch of comforting gumbo. A traditional Creole gumbo is sure to impress, while roasted vegetable gumbo works perfectly for vegetarian guests. If you're swimming in leftover turkey from Christmas, put it to good use during Kwanzaa by making holiday turkey gumbo.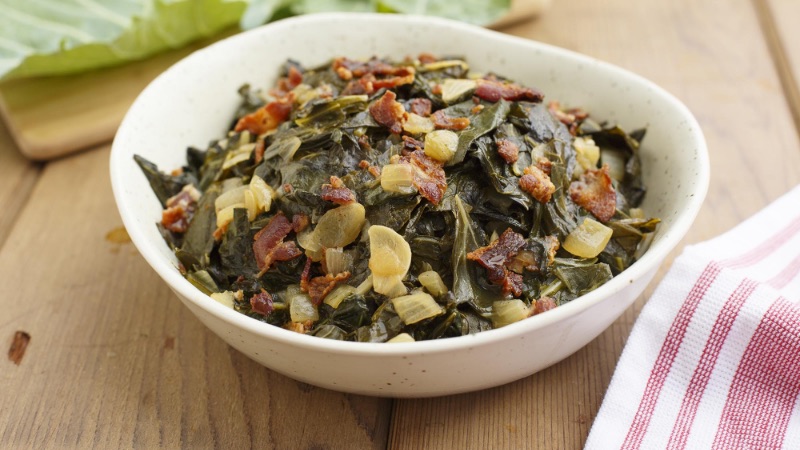 Serve Up the Perfect Sides
Stunning side dishes are a must at any holiday feast, and a spread of three or four sides helps to round out your meal. Focus on the "harvest festival" aspect of Kwanzaa by loading your sides with lots of vegetables.
Use berbere to create warm, spicy braised kale, or whip up traditional collard greens topped with bacon. These Moroccan-spiced carrots add more color and warmth to the meal, while a golden Moroccan vinaigrette can spice up any green salad.
Of course, veggies aren't your only options. Seasoned beans and rice make up an important part of pan-African cuisine, so include black-eyed peas with rice and ham or black beans and rice as part of your feast. Add richness with a batch of creamy macaroni and cheese.
Don't forget to serve cornbread on the side – like this delicious cheesy sausage cornbread or this cornbread dressing!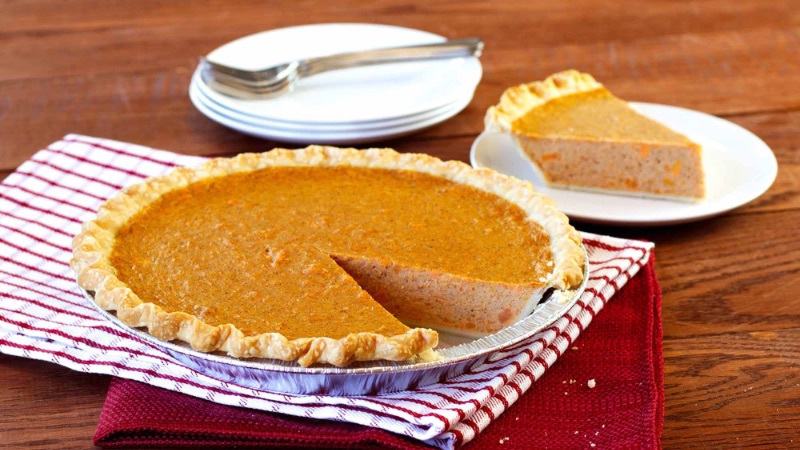 Finish the Celebration with Sweets
No holiday feast is complete without dessert. Turn to staples like sweet potato pie – or this upgraded version featuring a marshmallow meringue – for a dessert spread with southern style. Or serve pecan pie or a simple spiced pound cake topped off with seasonal fruit.
Remember, Kwanzaa's focus is on collaboration. Invite everyone to bring their favorite dish and make it a potluck affair. You'll get all the decadence of a holiday feast and get to work together with your loved ones to make it happen. If that's not teamwork, we don't know what is!