While Cinco de Mayo (the fifth of May) is sometimes called Mexico's Independence Day, that's not exactly true. It commemorates the Mexican army's victory over the French forces in the Battle of Puebla in the Franco-Mexican war – a win that rallied resistance forces in the country before Mexico ultimately won the war in 1867. In the U.S., it's an opportunity to celebrate Mexico's culture, including Mexican folk dancing, Mariachi music, cultural parades, and most importantly, Mexican cuisine. 

Of course, Cinco de Mayo is also a great opportunity to appreciate Mexican food. And whether you're planning to host a crowd – this year's Cinco de Mayo falls on a Saturday – or enjoying a quiet sit-down dinner with your family, there are plenty of ways to enjoy perfectly seasoned Mexican cuisine, even if you're a newbie to Mexican cooking. Simply pick one or two of these delicious Mexican recipes and get ready to celebrate!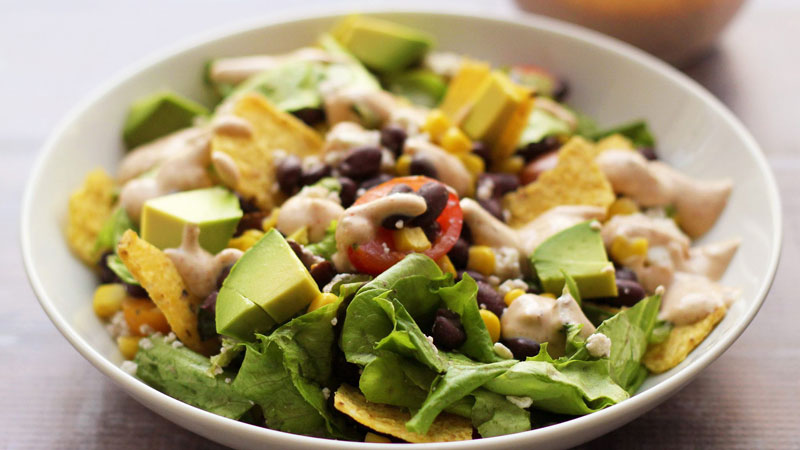 Munch on Mexican Chopped Salad
Get your meal started with a light salad that's fresh and flavorful. Black beans, corn, avocado and tortilla chips add texture, while a creamy dressing made with Mexican seasoning adds a punch of spice. Serve this salad as a side dish, or make it an entrée by adding slow-roasted pork or grilled chicken (see the recipes below). 
Try this delicious Mexican salad recipe now!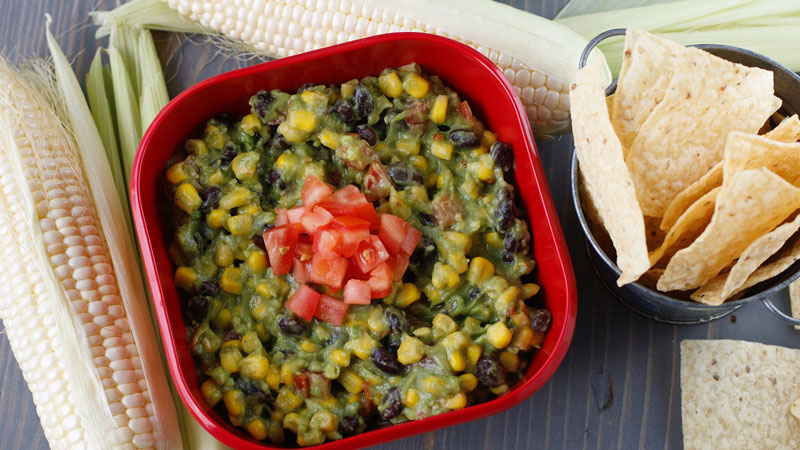 Get the Guacamole
Nothing pleases a crowd like guac, and Cinco de Mayo is just the excuse you need to try out a new guacamole recipe. Try a fire roasted Chile guacamole, which packs in some heat thanks to a poblano pepper, or go for a black bean and corn guacamole for more texture. If you want to save some time in the kitchen to enjoy the festivities, try our guacamole seasoning mix for delicious guac in minutes!

Learn how to make guacamole with our classic McCormick guacamole recipe!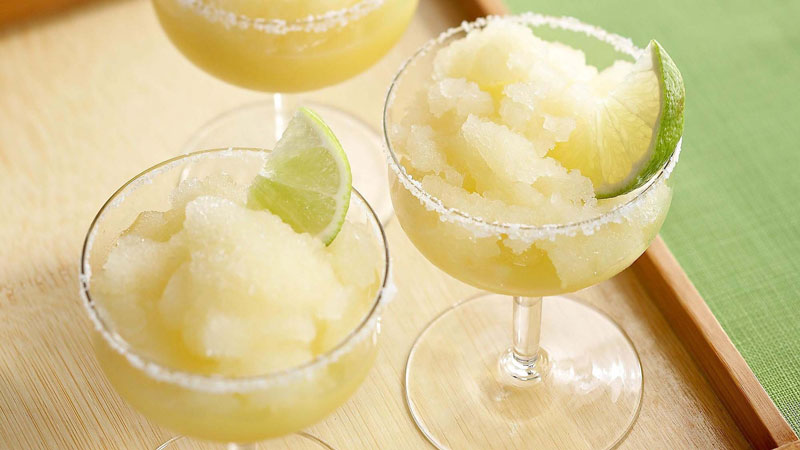 Make Flavorful Margaritas
Is it really Cinco de Mayo if you aren't sipping a margarita? Spice up a classic margarita with taco spices for a sweet and savory drink, or make a batch of frozen strawberry margaritas made with Mexican beer! If you prefer an alcohol-free version, try a refreshing virgin margarita instead.

Learn how to make margaritas with this easy strawberry mango margarita recipe!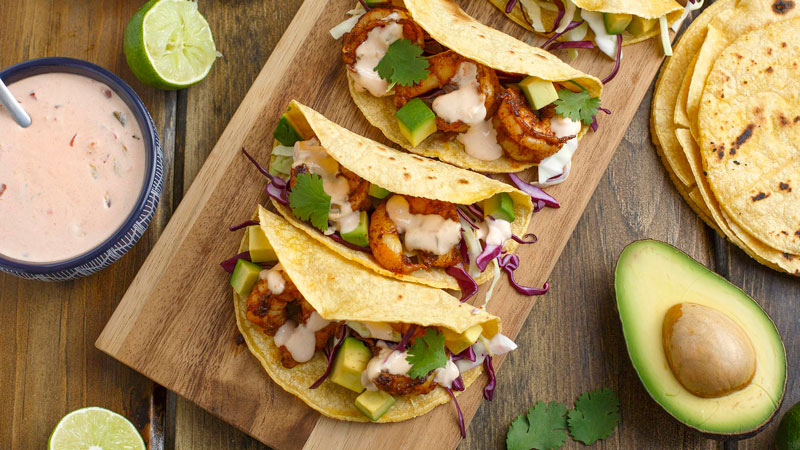 Take Tacos to the Next Level
When it comes to Mexican cuisine, it doesn't get much more iconic than tacos. And, thankfully, there's a taco recipe to suit everyone's taste. Impress vegetarian guests with tasty red bean and rice soft tacos, or for seafood lovers, try fiery chili lime shrimp tacos topped with a creamy salsa to cut through the heat. If you prefer hard taco shells, try these simple baked crunchy beef tacos. Experience a more authentic Mexican taco by substituting the ground beef with chorizo sausage.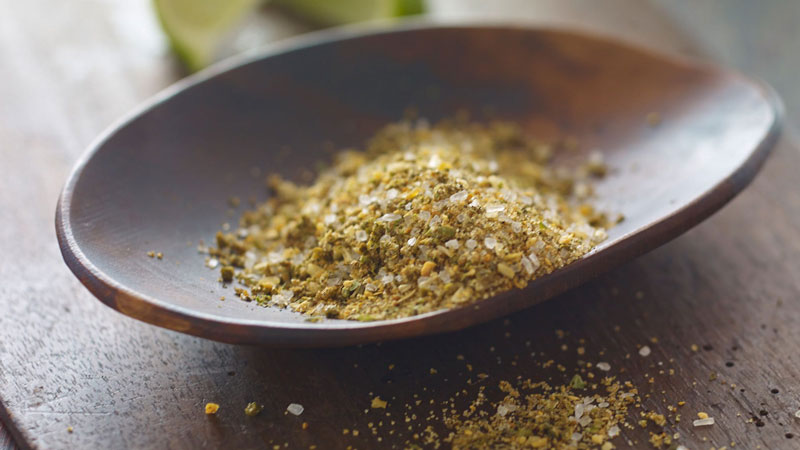 Grill Chicken with Mojito Lime Grilling Salt
If you want to turn up the grill for Cinco de Mayo and take the celebration outdoors, consider whipping up grilled chicken breasts seasoned with a homemade mojito lime grilling salt. The salt itself comes together in just 5 minutes, and grilling your chicken means it's on the table ASAP. Add a side of Mexican rice and you've got a simple but delicious meal.

Learn how to grill chicken with all our favorite grilled chicken recipes here!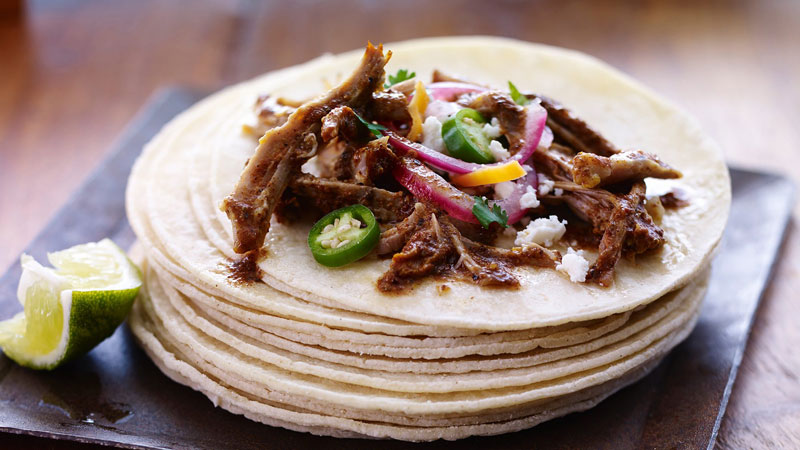 Cut into Cochinita Pibil
This traditional Mexican slow-roasted pork calls for some time to fully marinate the pork (four and a half hours, to be exact), but we promise it's worth the wait. Seasoned with lime juice, orange juice and a slew of warm spices, cochinita pibil is melt-in-your-mouth tender pork packed with flavor. Use it in tacos or quesadillas, enjoy it on its own, or add it to your Mexican chopped salad for a lighter (but still rich-tasting) dinner.

Learn how to make Mexican pork with our cochinita pibil recipe!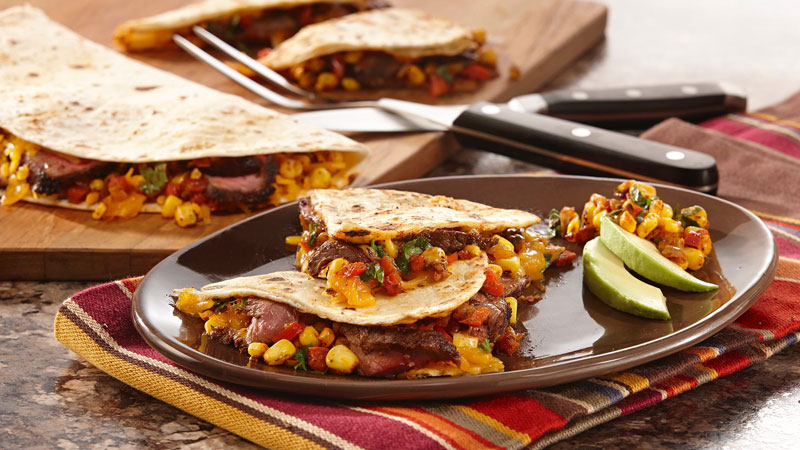 Quickly Whip Up Quesadillas
Spices and cheese? Yes, please! Celebrate this year's Cinco de Mayo with a yummy quesadilla customized to your taste. Opt for spicy shrimp quesadillas to pack in some heat, or infuse your quesadilla with smoky flavors by topping steak quesadillas with charred corn salsa. And if you're serving a large crowd that makes whipping up individual quesadillas difficult, try serving a quesadilla casserole instead. The options are endless!

Learn how to make quesadillas with ease every time with our southwest chicken quesadillas seasoning mix!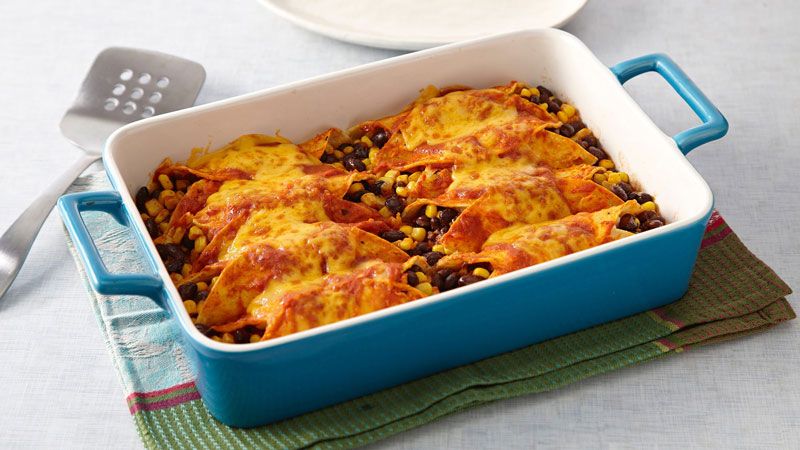 Eat Cheesy Enchiladas
Rolled tortilla dishes have been a part of Mexican cuisine since the Mayans were around, and you can continue the tradition by celebrating your Cinco de Mayo with enchiladas. This yummy 5-ingredient beef enchilada recipe works well if you're short on time, and sour cream and chicken enchiladas perfectly balance spicy, cheesy and creamy flavor notes. If you're looking for vegetarian-friendly options, these black bean enchiladas work perfectly. Bonus: they're also not too spicy, which means they're kid-friendly. 

Learn how to make enchilada sauce with our classic enchilada sauce mix.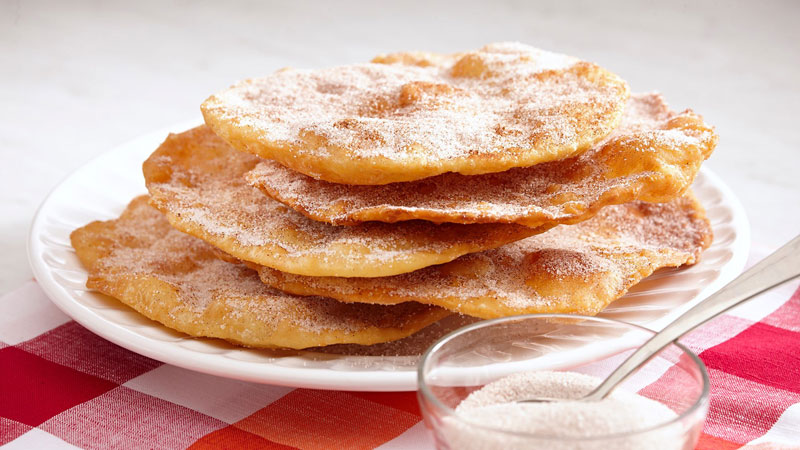 Move on to Mexican Fritters (Buñuelos Mexicalos)
Mexican fritters are typically a winter tradition—and a staple on Christmas and New Year's—but there's no reason you can't make them for Cinco de Mayo too. Making the dough with vanilla extract and adding cinnamon sugar means these are uber-delicious on their own, but you can take the flavor over the top by topping them with homemade anise syrup.

 Try our Buñuelos Mexicalos (Mexican Fritters) recipe today!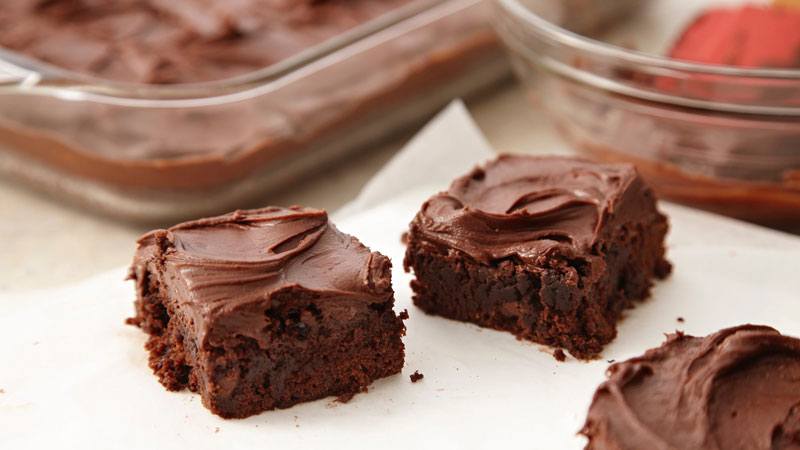 Leave Room for Some Mexican Chocolate Brownies
The Mayans and Aztecs first developed chocolate, and it's remained a crucial part of Mexican cuisine—so celebrate Cinco de Mayo with scrumptious chocolate desserts. We recommend these Mexican chocolate brownies, which get an extra twist of flavor from ground cinnamon. Serve 'em with a spicy Mexican hot chocolate for a rich and satisfying Cinco de Mayo dessert. 
If you want more recipe options, explore our full list of carefully curated Cinco de Mayo recipes here.