If you've ever wondered, "What is a plant-based diet?", one thing is for sure: it's a food trend that'll continue to grow. Today, more and more people are motivated to try a plant-based diet, whether it's due to environmental and ethical principles, personal health goals, or the natural desire to sample delicious new plant-based foods.
From tacos and spring rolls to couscous salad and carrot cake, we have plant-based breakfasts, appetizers, entrees, sides, salads, and desserts to suit your palate. And with the right spices and seasonings, you'll never go hungry! Let's dig in.
How To Eat A Plant-Based Diet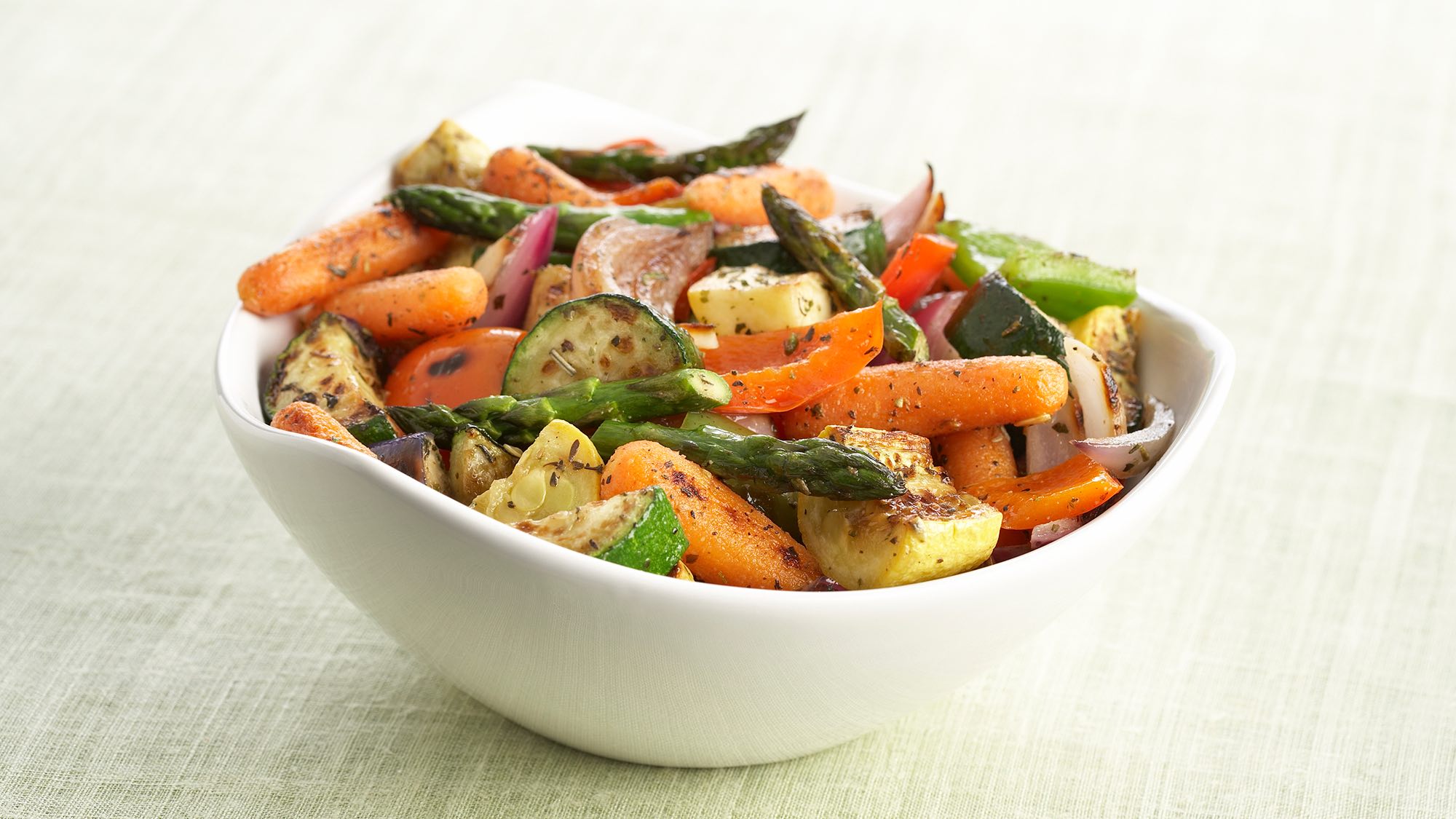 Figuring out how to eat a plant-based diet is about finding the approach that works best for you. For instance, a plant-forward diet simply increases the amount of fruit and vegetables in your diet, which is always a great choice. A flexitarian diet sees you eating mainly plant-based foods, but still enjoying meat, fish, and poultry on occasion.
A vegetarian diet can feature vegetables – including fruit, grains, seeds, nuts, beans, and legumes – plus dairy and eggs. Generally speaking, pescatarians are less-strict vegetarians who get their animal protein from fish, and may also eat dairy and eggs.
Vegans, meanwhile, exclude all animal-based products from their diets, and often avoid wearing leather or fur as part of a holistic lifestyle approach. With a whole food plant-based diet, the focus is on eating minimally processed plant-based foods while avoiding animal-based products.
Now is the time to discover some plant-based diet benefits and plant-based diet recipes that will keep you coming back for more!
Plant-Based Diet Recipes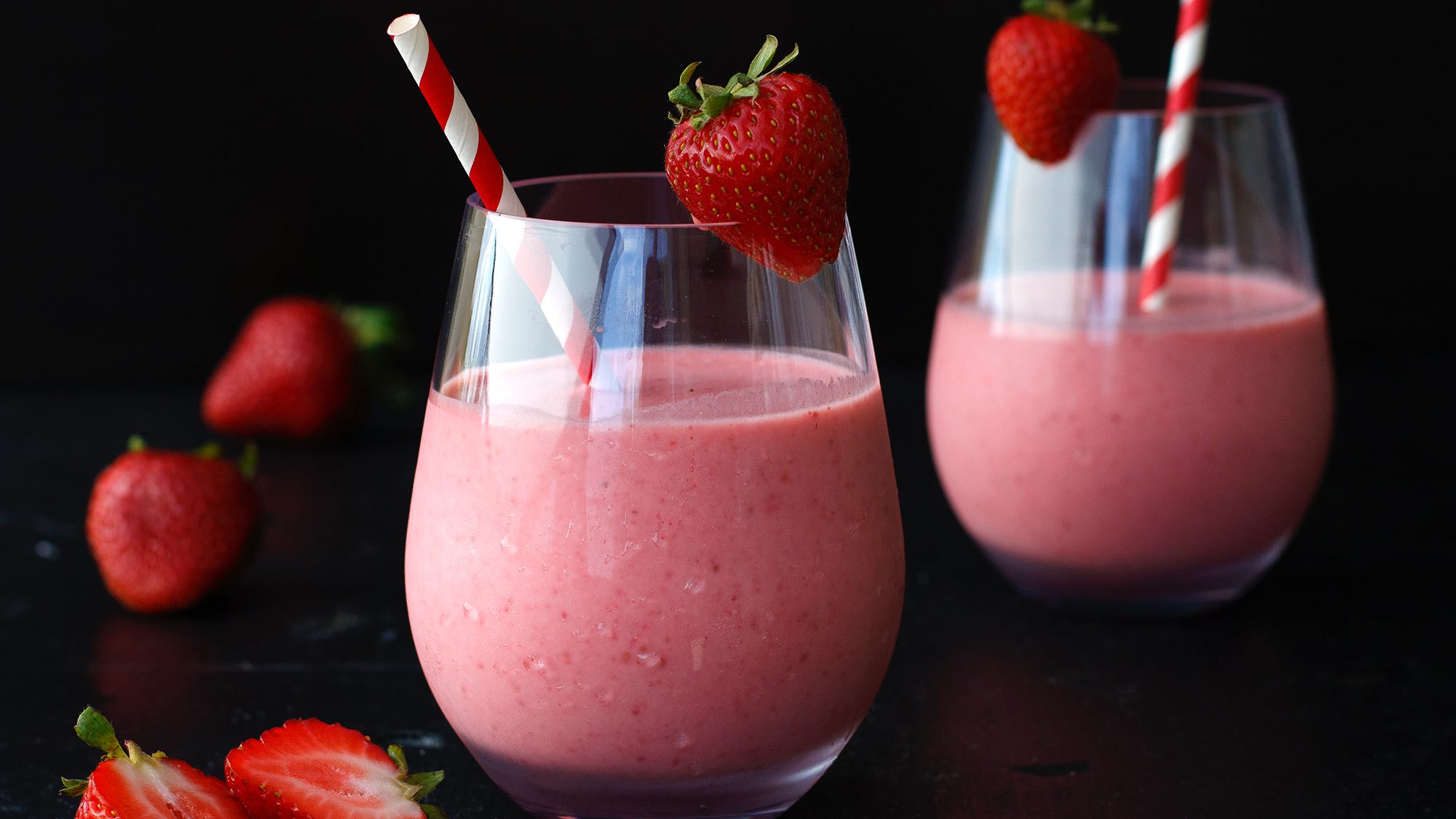 Plant-Based Breakfasts
Looking for a to-go, plant-based breakfast that's a perfect pick-me-up after a big night out or your morning workout? Toss back a Chocolate Banana Shake with Turmeric and Cinnamon or a Strawberry Coconut Milk Smoothie. Loaded with vitamins and nutrients, these plant-based recipes work beautifully as-is or with a scoop of protein powder.
For a laidback, plant-based breakfast or brunch, you can't go wrong with Pumpkin Pancakes, featuring Pure Vanilla Extract and Pumpkin Pie Spice.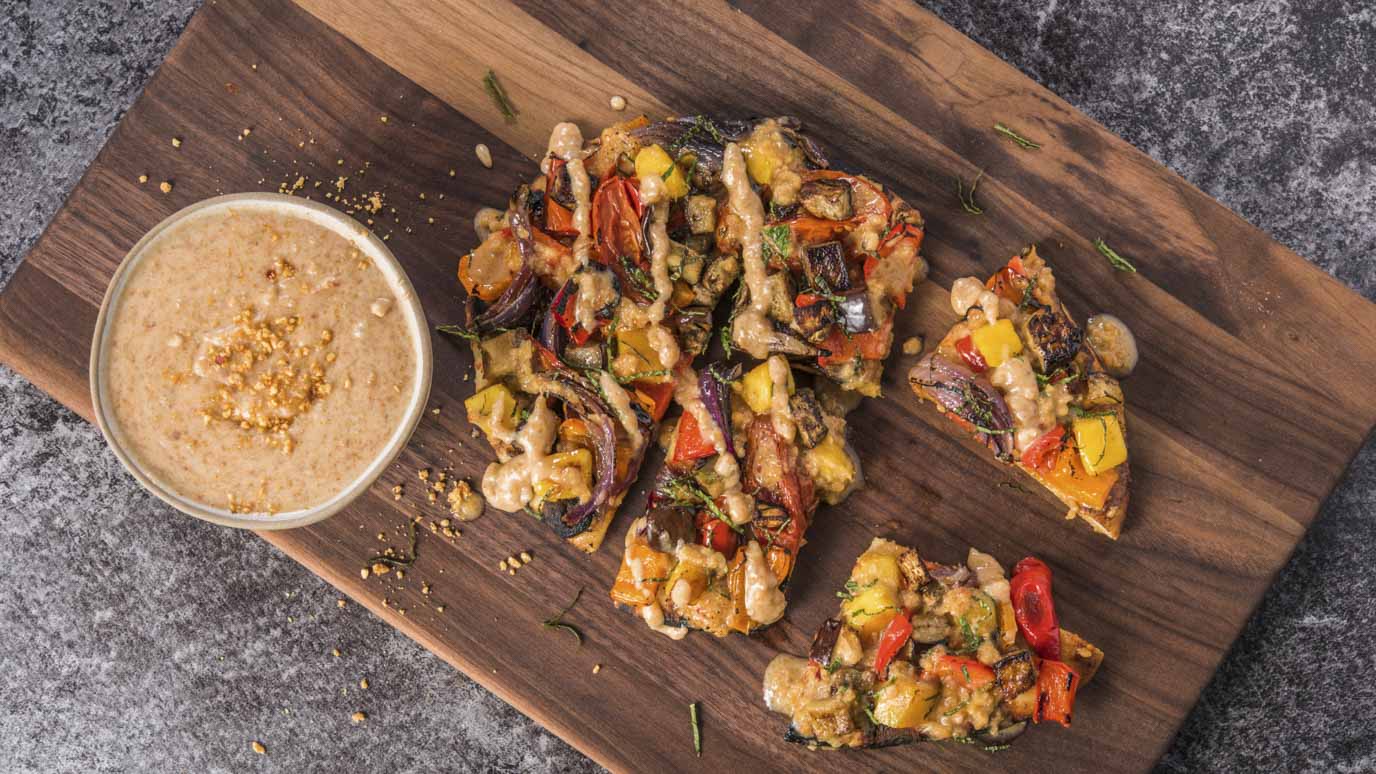 Plant-Based Appetizers And Starters
Serving plant-based flatbread is a fun, tasty way to kick off a holiday party, family gathering, or class reunion. Inspired by West African flavors, Roasted Vegetable Suya-Spiced Flatbread entices with cubed mango, eggplant, and red bell pepper. Chopped red onion and lime juice top off our mouthwatering Avocado and Parsley Salsa on Flatbread recipe.
For healthy and colorful finger food, check out our Vegetable Spring Rolls, which use Thai Kitchen Gluten Free Stir Fry Rice Noodles and get their distinctive tang from peanuts and cilantro. Ground Cumin, Ground Turmeric, and Ground Nutmeg add zest to Chili Pumpkin Hummus.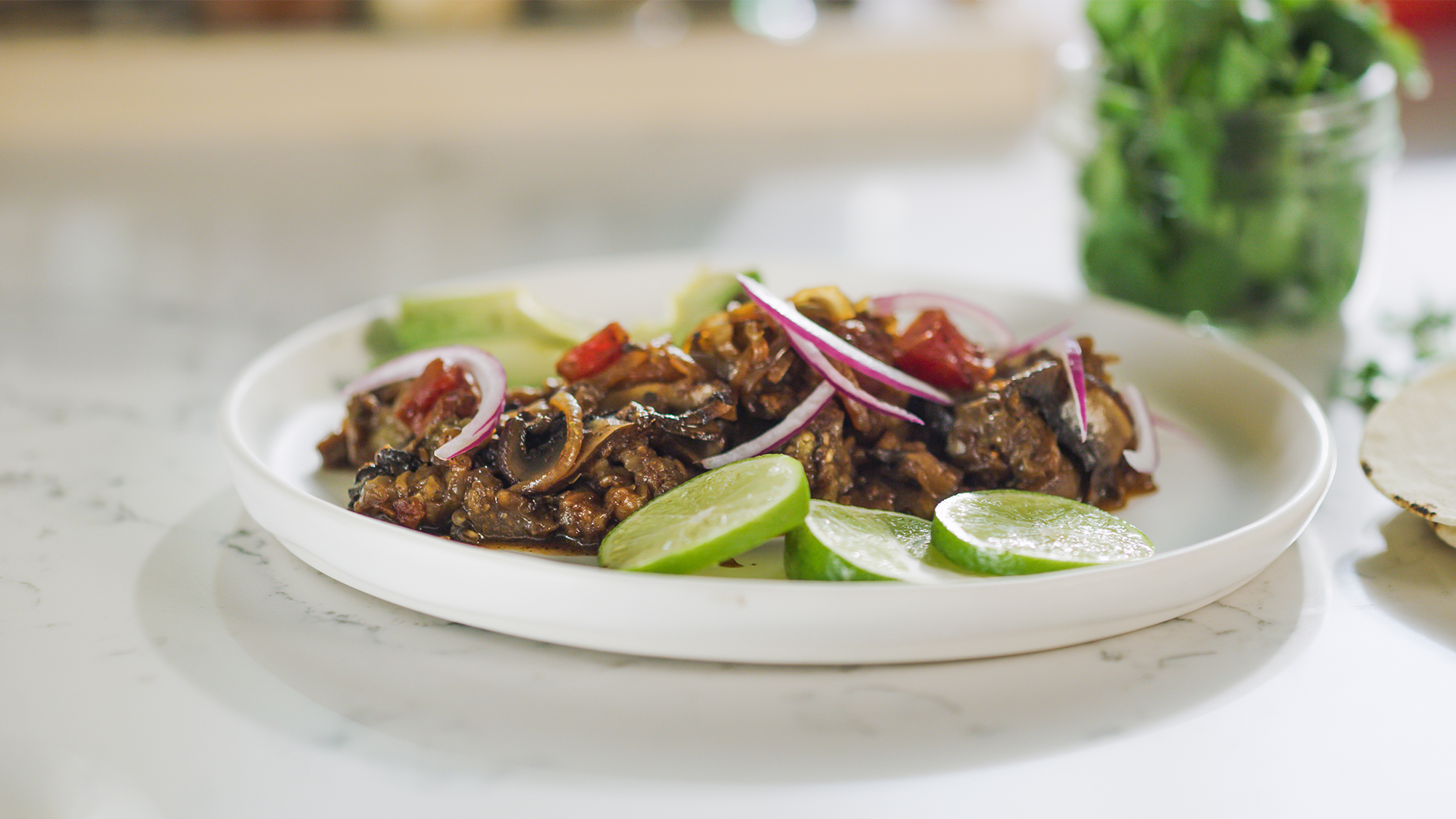 Plant-Based Main Dishes And Side Dishes
If you love experimenting with plant-based meat substitutes, it's easy to lay out a full-scale feast of plant-based main dishes and plant-based side dishes.
Got a craving for portobello mushrooms? Try our Vegan Barbacoa, powered by spices like Chili Powder, Garlic Powder, and Oregano Leaves. Or get your comfort food fix with Slow Cooker Vegan Portobello Pot Roast. Alternatively, Vegan Chorizo Tacos, featuring Original Taco Seasoning Mix, deliver hearty satisfaction with white mushrooms, diced tomatoes, and chickpeas.
Complete your sumptuous spread with plant-based side dishes like Vegan Carrot Bacon, Maple Roasted Sweet Potato Wedges, or Vegan Cauliflower Queso. The choices are never-ending!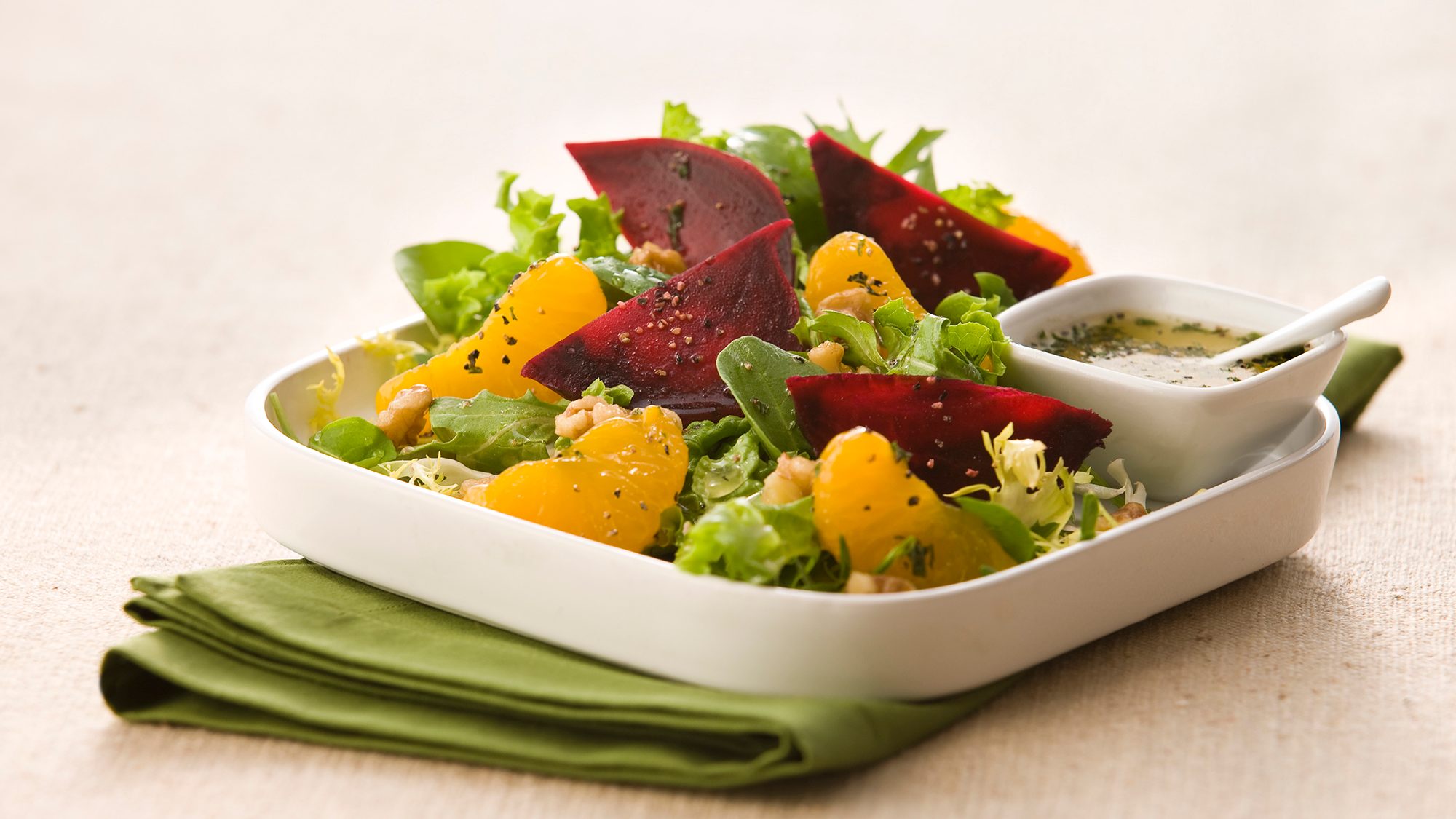 Plant-Based Salads
Whether you're eating a refreshing vegetarian lunch or refueling after a treadmill workout, salads are an evergreen cornerstone of any plant-based diet.
Diced zucchini and red bell pepper add color to our Garlic and Herb Chickpea Salad, a lovely dish for your next outdoor picnic. Roasted Beet and Garlic Mandarin Salad – including Organic Coarse Ground Black Pepper and All Natural Flat Leaf Parsley – is as stylish as it's succulent.
With a satisfying base of black beluga lentils, Lentil and Peach Salad with Tarragon Mustard Vinaigrette is a standout among plant-based diet recipes.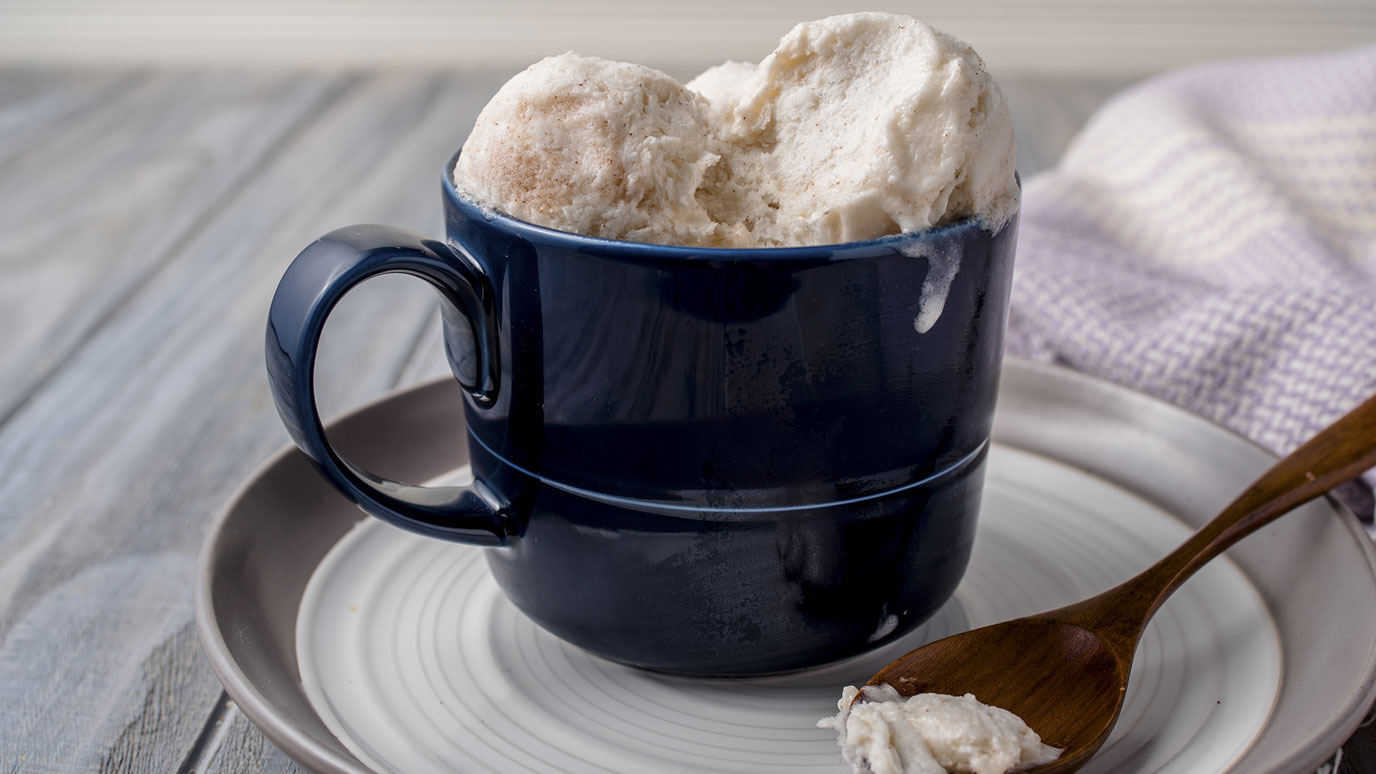 Plant-Based Desserts
If you're vegan, yes, you can have your cake and eat it too! Conjure up some plant-based dessert magic with Vegan Tres Leches Cake or Vegan Carrot Cake with Vanilla Cream Cheese Frosting.
Infused with Ground Cinnamon and Pure Vanilla Extract, Vegan Horchata No-Churn Ice Cream offers a droolworthy conclusion to your next plant-based Mexican meal.
Homemade sorbet is another sure bet. Don't miss the pure refreshment of Lemon Grass Ginger Sorbet or the spicy, exotic kick of Hibiscus Ancho Sorbet.
Eating Plants – At A Glance
There's so much to absorb and enjoy when it comes to plant-based diets. Here's a quick refresher on the different types of plant-based diets.
Plant-Forward:

Increased fruit and vegetables
Flexitarian: Primarily fruit and vegetables, but meat, poultry, fish still OK
Vegetarian: Vegetables and fruit, plus nuts and eggs
Pescatarian: Similar to vegetarian, but fish OK
Vegan: Holistic lifestyle approach, no animal products
Whole Food Plant-Based: Minimally processed plant-based foods, no animal products
Plant-Based Foods: The Future Is Now
Today, it's easier than ever to adopt a plant-based diet, especially with so many delicious plant-based diet recipes to choose from. Whether you decide to fully commit or simply enjoy the occasional plant-based meal, your body and health will thank you.
Interested in exploring more dietary options? Check out this guide to the keto, paleo, and vegan diets!
Watch Some Of Our Favorite Plant-Based Recipe Videos
Check Out These Tips To Cooking With Plants
Save your favorite plant-based recipes and organize your ingredients with our online meal planner.  You can also make meal prep simple by creating a Flavor Profile, so you can store your favorite recipes and create grocery lists for easy shopping.