Banana bread is perhaps the most comforting baked good ever. This moist, cake-like bread is a great way to use up over-ripe bananas, turning what might otherwise be thrown out into a tasty treat. This snack began appearing in America in the thirties and has become a national favorite. It saw a resurgence during the pandemic lock down as people sought out familiar comfort foods that were easy to make and good for the soul.
Bananas don't need to be over-ripe to make great banana bread. You can use brand new ones from the store if you like (just avoid using them if they're too under-ripe). Here are some easy banana bread recipes that come in different forms, including the classic loaf.
Classic banana bread recipes
Classic recipes produce a sweet, moist banana bread loaf. This traditional format still leaves plenty of room for experimentation though. We have two easy banana bread recipes that add a little something extra to the homemade banana bread that we all know and love.
It's always good to double down on a good thing. That's why the extra something in this Double Banana Bread Recipe is … more banana. We added our McCormick Banana Extract to the batter for this mix, which supercharges the flavor of the banana that's already in there. We also use sour cream, giving it a tangy taste and creating a moist banana bread treat that will melt in the mouth.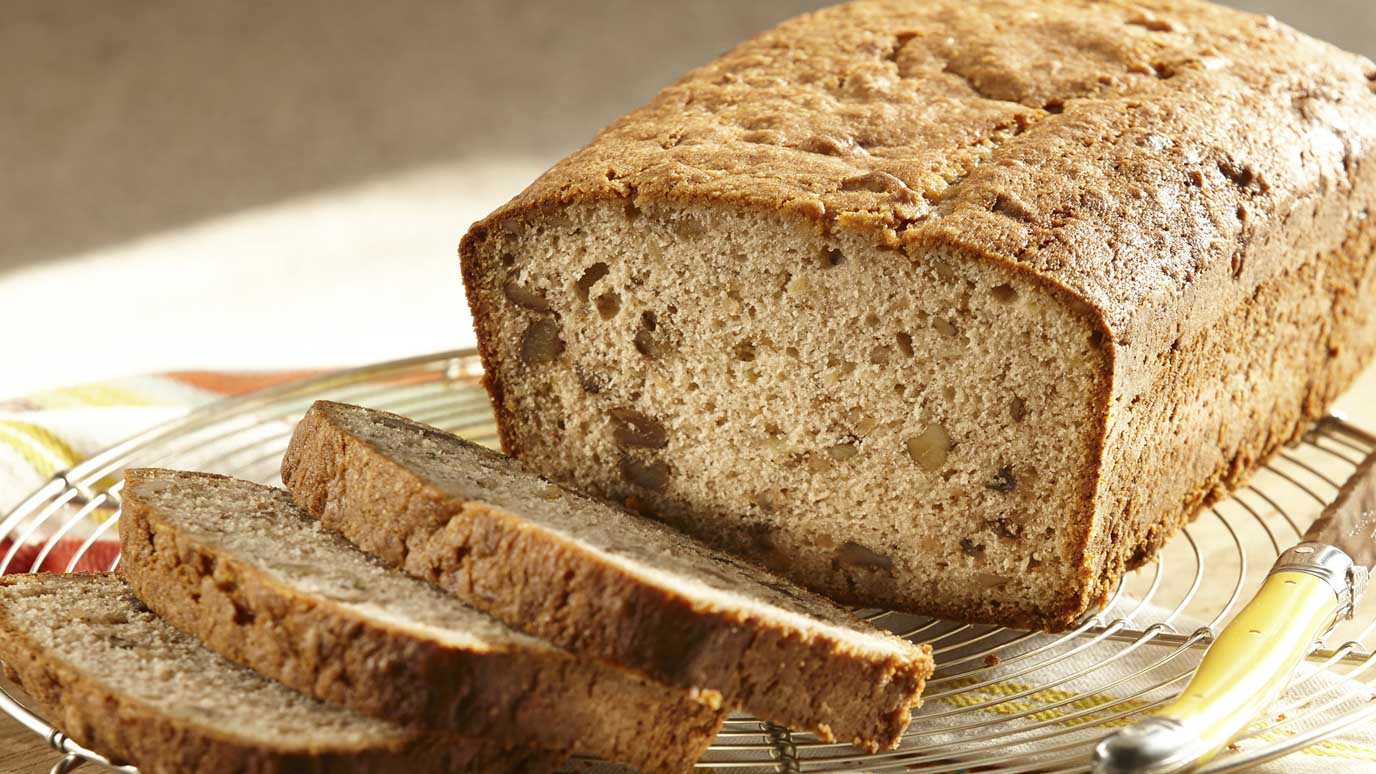 Chopped walnuts make this one of our favorite banana nut bread recipes, while McCormick Ground Cinnamon imbues this rich banana feast with a spicy warmth that makes it a perfect comfort snack for the fall. That doesn't mean you have to wait until late September to make it, though; this banana bread freezes well so you can enjoy it whenever you like (although we don't think you'll be able to leave it uneaten for very long).
If you want another layer of flavor in your homemade banana bread, check out this Coconut Banana Bread recipe. It also uses cinnamon and walnuts, but adds a cup of Thai Kitchen Gluten Free Unsweetened Coconut Milk in place of butter, creating a moist banana bread with a pleasing sweet flavor.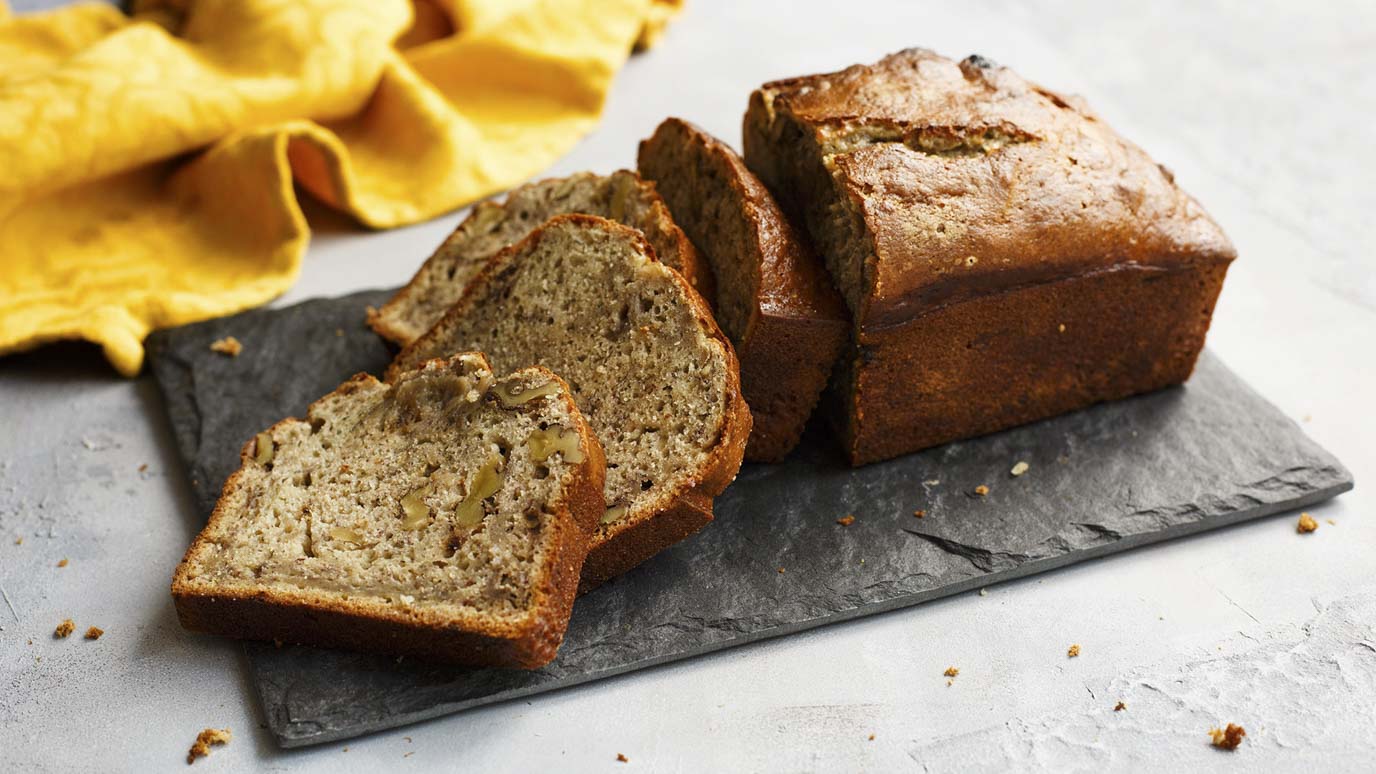 Banana bread for breakfast
Anything's possible if you put your mind to it. That includes having banana bread and pancakes for breakfast at the same time. This Maple Banana Bread Pancakes recipe simply bakes one into the other. Mashing bananas directly into your pancake batter creates a fluffy, flavorful breakfast treat with the help of some baking powder to puff up those hotcakes. We bring extra flavor to the table with our McCormick Maple Extract, which bakes traditional maple syrup flavor directly into the pancake batter. Vanilla extract adds a sweet, warm flavor to the mix.
If you just can't get enough bananas, then serve them sliced on top of these tasty pancakes along with maple syrup for an extra-rich breakfast experience that will keep you full until lunchtime and beyond.
Banana bread cookies
Everyone loves muffins. Everyone loves banana bread. The next step should be obvious: put the two together! These Banana Nut Muffins will satisfy your banana bread and muffin cravings in one delicious bite. Walnuts create an extra layer of taste and texture, while sour cream lends a moist tanginess that goes perfectly with their sweet nutty flavors.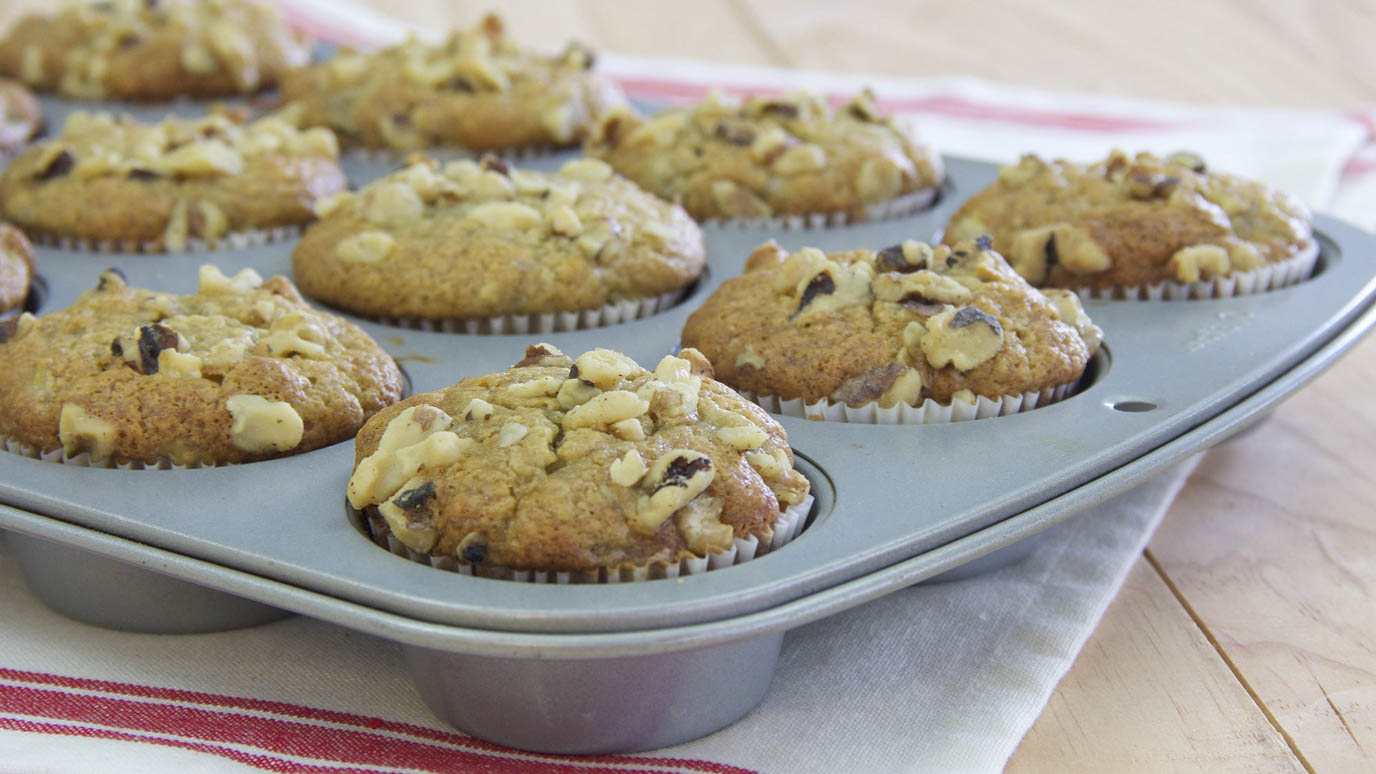 These banana bread recipes are a fast and easy way to use bananas that you haven't been able to eat, and you don't have to make them straight away to stop your bananas going bad. Freeze over-ripe bananas until you're ready to thaw them and blend them into sweet batter for cookies, pancakes or banana nut bread recipes. These easy banana bread recipes are perfect for a sneaky snack, an accompaniment to tea or coffee or even a dessert.
Try these other recipes
Coconut Pumpkin Bread Pudding Recipe
Cloud Bread 3-Ingredient Recipe
Learn More Baking Tips
8 Easy Baking Recipes And Tips For Beginners
5 Mistakes You're Probably Making When You Bake
Five Ways To Get The Most From Your Butter While Baking
Learn The Right Way To Measure Ingredients For Baking