Looking to experiment with more plant-based meals in your kitchen?
Cook with chickpeas, your newest star pantry staple. Also called garbanzo beans, chickpeas are one of the most convenient ways to add texture and heartiness to your meals — and, as a bonus, they're super versatile in the kitchen.
If your experience with chickpeas so far has been limited to hummus, we have good news: there are many more recipes to taste. What's more, it's incredibly easy to learn how to cook chickpeas. These 8 delicious ideas will get you started.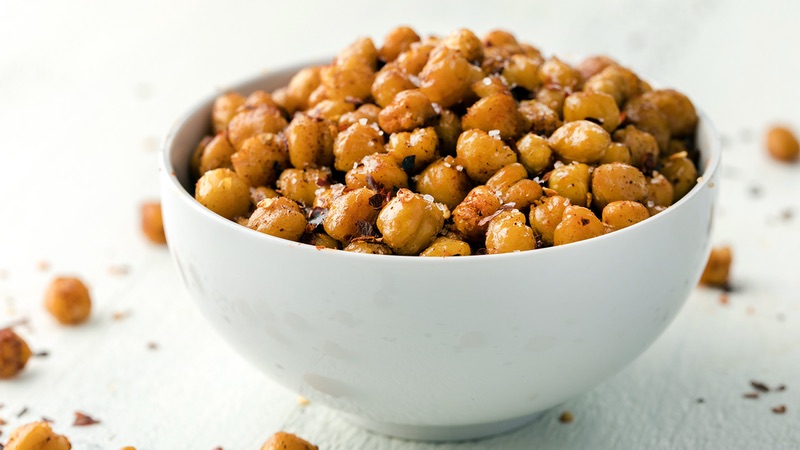 1. Roast Chickpeas for a Crunchy Treat
Why open a bag of chips when you make a tastier and better-for-you snack at home?
Try out Tia's Crispy Roasted Chickpeas to satisfy your crunch craving. Seasoned with chili pepper and red pepper flakes, they have just enough of a kick to keep things interesting.
Enjoy roasted chickpeas as a snack on their own, or use them as "croutons" in your favorite salad.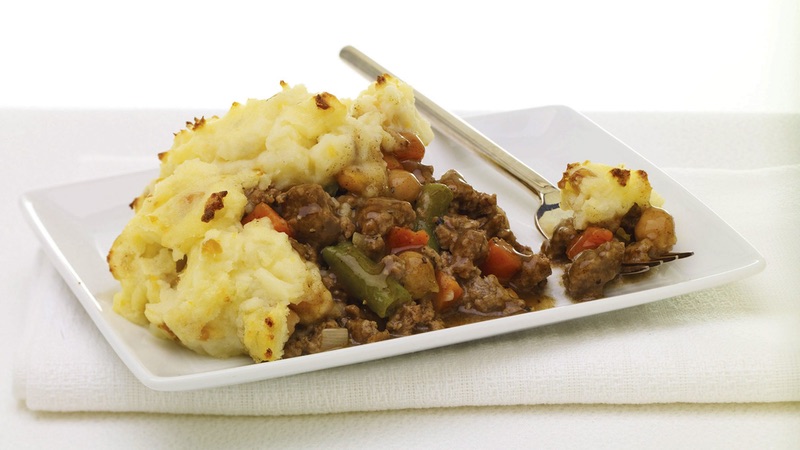 2. Upgrade Traditional Shepherd's Pie with Chickpeas
'Tis the season for cozy comfort food, and a hearty dish of shepherd's pie should top your "to-make" list. But why not put a trendier twist on this classic by adding garbanzo beans?
This Shepherd's Pie with Cumin and Smashed Chickpeas has all the flavors and textures you love — creamy mashed potatoes, robust and savory lamb — plus chickpeas for even more heartiness.
Best of all, it keeps well in the fridge, so you can meal prep on Sunday and enjoy it for dinner during the week.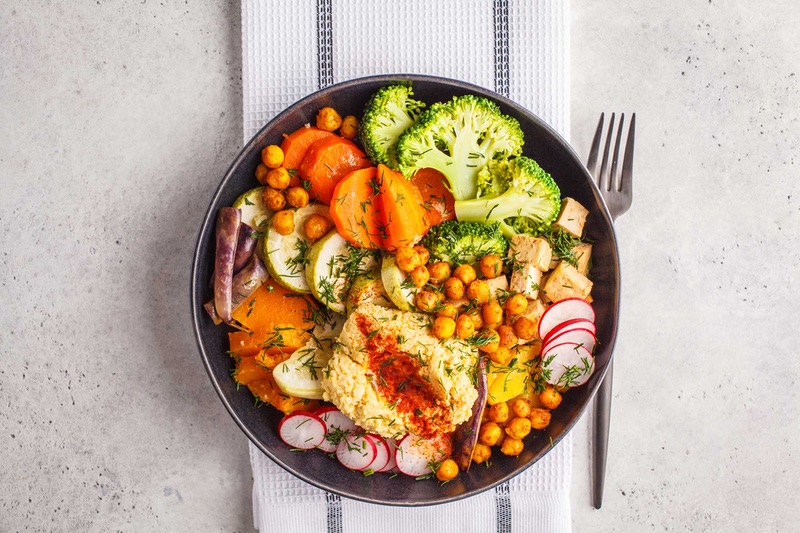 3. Make Trendy Chickpea Grain Bowls 
The grain bowl trend is still going strong, and for good reason — grain bowls travel well, come together quickly, and they're easy to make with whatever's in your pantry. Like chickpeas.
Spice up your garbanzo beans with McCormick® Taco Seasoning Mix, add some brown rice, chopped bell peppers, onions and a spoonful of Guajillo Plum and Peanut Sauce for a bowl bursting with Mexican flavor.
Or take your taste buds on a trip to the Middle East with Shawarma Steak and Hummus Bowls, instead.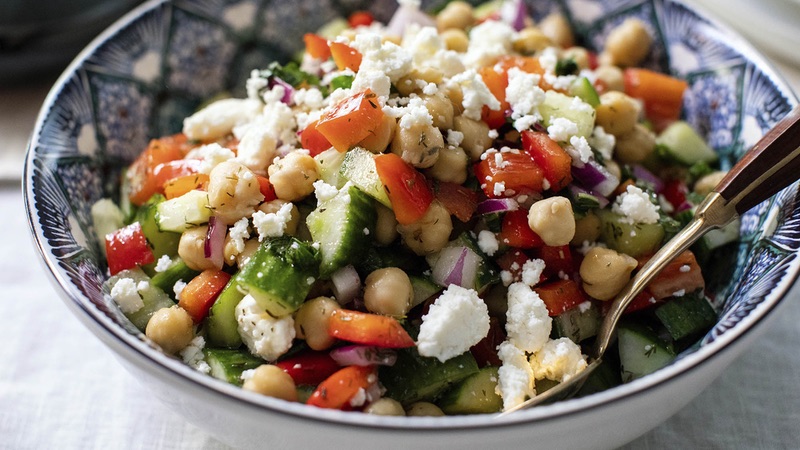 4. Try New and Tasty Chickpea Salads
Cooler weather calls for heartier salads than you'd enjoy in the summer, and chickpeas are up to the task.
So try whipping up a sweet and savory chickpea salad, like this Couscous Salad with Chickpeas, Dates and Cinnamon.
Or try this savory Persian Chopped Salad, which packs in plenty of bright, herbaceous flavor thanks to McCormick Gourmet™ Organic Za'atar Seasoning.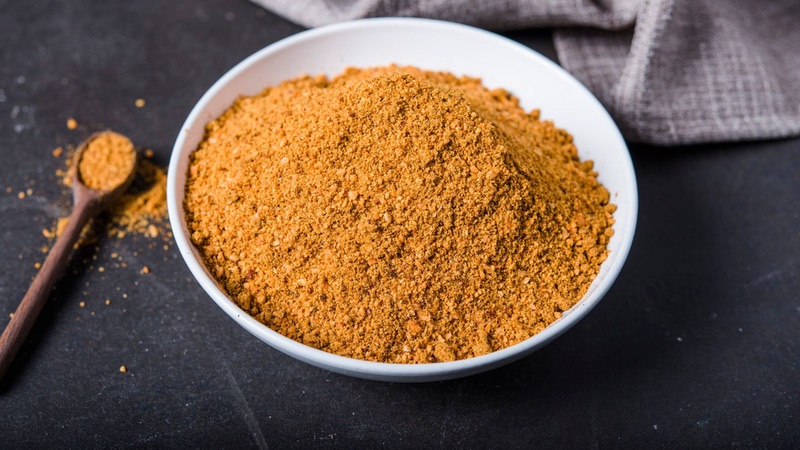 5. Spice up Classic Hummus
It just wouldn't be a chickpea recipe list without hummus — after all, it's a classic for a reason. And while traditional Garlic Hummus is delicious, there's no need to limit yourself to standard flavors.
Try adding a little Hot Gunpowder Spice — made from a mixture of cumin, cardamom, cinnamon and other warming spices — to your hummus to infuse it with South Indian flavor.
Or combine two crowd-pleasers by making California Guacamole Hummus for a creamy, satisfying dip that comes together in 5 minutes.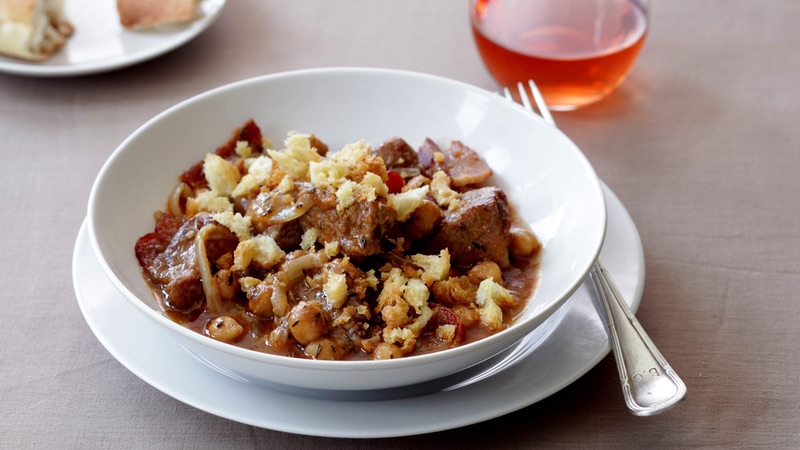 6. Stir Up a Comforting Chickpea Stew
Warming chickpea stew is just what you need to get through the cooler months — and you have plenty of delicious options.
Like Moroccan Chickpea Stew, which uses McCormick® cumin, turmeric and cinnamon to bring North African to your kitchen.
Or this Roasted Cumin and Chickpea Cassoulet, a streamlined version of French cassoulet that tastes gourmet but takes just 75 minutes from start to finish.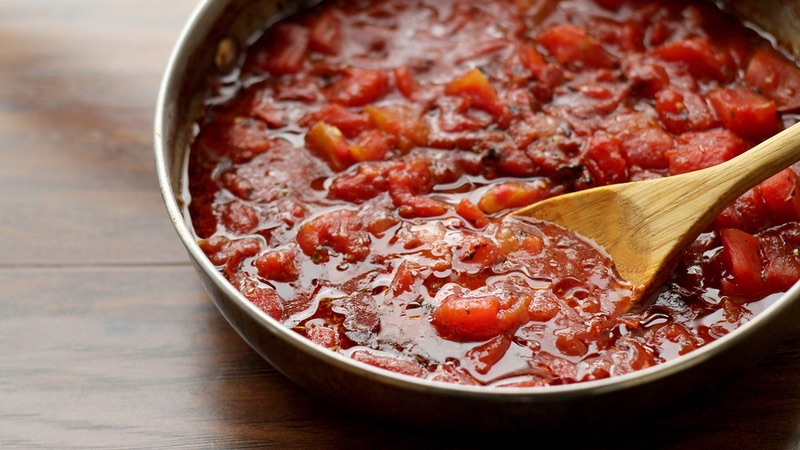 7. Get Cozy with Chickpea Pasta
Craving a trendier alternative to traditional spaghetti and meatballs? Try cooking with chickpea pasta.
It has a similar rich, nutty flavor to whole-grain pasta, but with a smoother (and for many, more pleasing) texture.
Serve your chickpea pasta with a Zesty Marinara Sauce, or try creamy Parmesan Alfredo Pasta Sauce, instead.
Meatballs are optional — but these Herbed Turkey Meatballs play perfectly off the nuttiness of the noodles.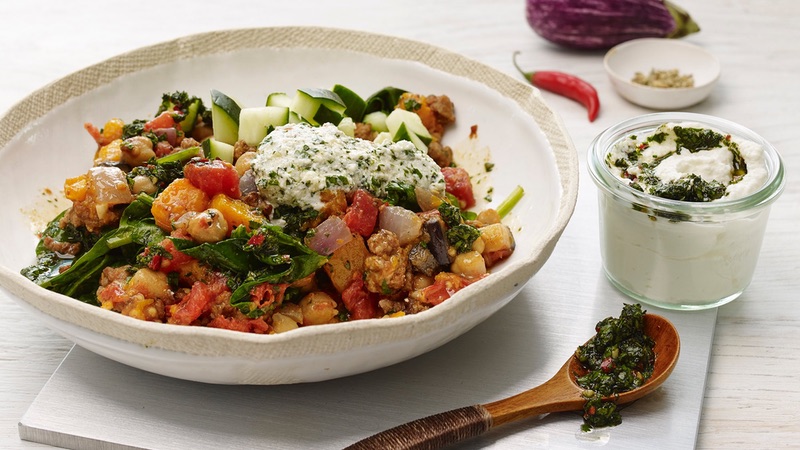 8. Turn Chickpeas into Breakfast Hash
Need something new for Easter brunch, or just want to spice up your Sunday?
Try this Chickpea and Ground Lamb Breakfast Hash with Skhug Sauce. It's packed with Middle Eastern flavors, thanks to warming spices like cumin and fennel, and perfectly balances fiery skhug, a traditional Middle Eastern hot sauce, with cooling ingredients like cucumber.
Your guests will be asking for seconds!
Looking for more plant-based inspiration? Get the 411 on a plant-based diet plus recipes here.