Breakfast is regularly referred to as the most important meal of the day. It can be complicated for vegans, though, who have to find workarounds for staples like eggs, meats and baked goods. That's why we've assembled a list of versatile recipes that will keep vegans from having to default to the same meal over and over again. And we've further divided them into difficulty levels – because sometimes we want to treat ourselves to a multi-component dish, and sometimes, we just need to grab and go! 
Instant Delights from Our Vegan Kitchen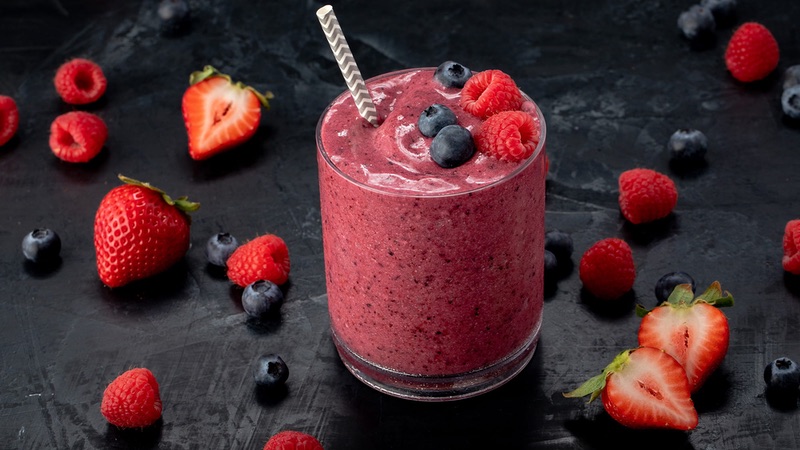 When it comes to blended breakfasts, it doesn't get simpler or more satisfying than this ruby-hued smoothie, featuring frozen mixed berries married with coconut milk and agave.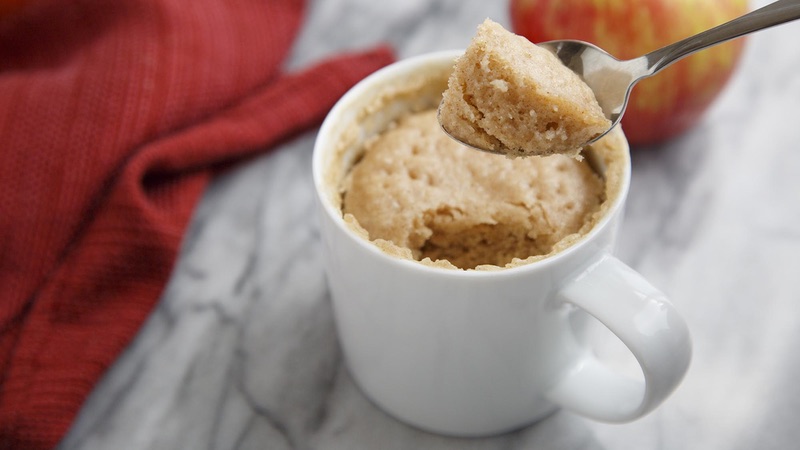 Muffins made in mugs are all the rage, because they can be microwaved in 90-seconds (and only dirty a single vessel). What could be better, when it comes to a low hassle breakfast? And while vegan baked goods can often be complicated to prepare, the swaps here couldn't be simpler – just use your favorite milk and butter alternatives instead.
Vegan Kitchen Quick Prep Ideas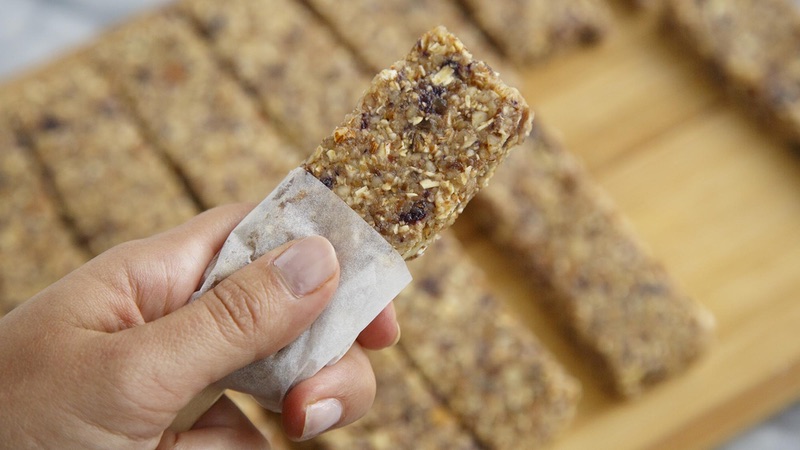 If you make a batch of bars on the weekend, you'll have a homemade grab-and-go breakfast at your fingertips the whole week through. Composed of protein and fiber-rich ingredients for a natural energy boost (think rolled oats, raw almonds and chopped pitted dates), these treats are also entirely vegan, held together with applesauce and flavored with McCormick® Blueberry Vanilla Naturally Flavored Sugar and Spice Blend.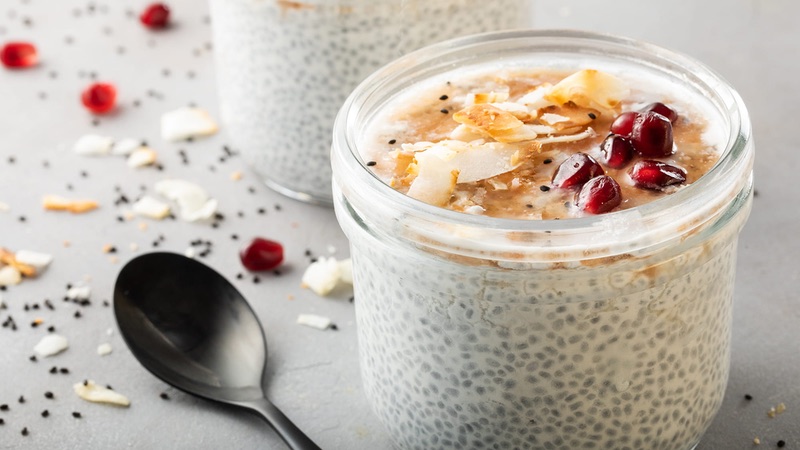 This recipe can simultaneously satisfy your craving for a vegan breakfast parfait and gives overnight oats a real run for their money. Especially since the recipe is vegan and gluten-free, thanks to a base of basil seeds plumped in guava nectar (you can use agave as a sweetener instead of honey). Just set your seeds to soak overnight, and you'll have an instant meal in the morning!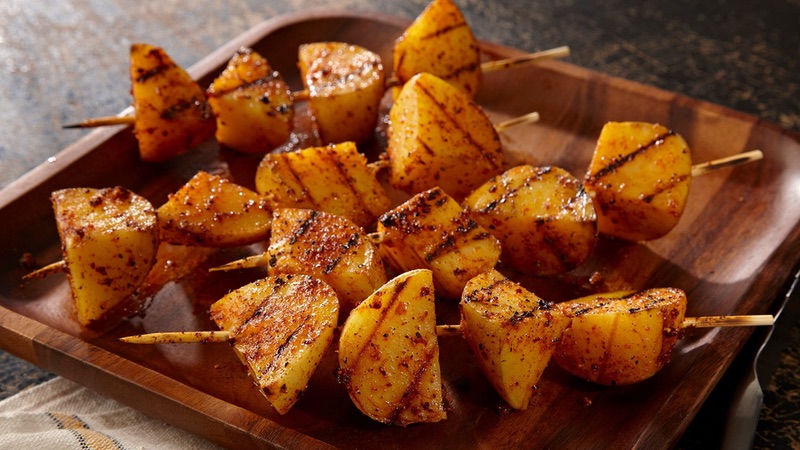 Spuds are usual suspects at breakfast. But who said they always need to masquerade as hash browns? These smoky kabobs are fun to eat, and can even be enjoyed on the go. And feel free to customize them to your hearts content, by switching up the seasonings, adding other items to the skewers such as button mushrooms or tomatoes, or serving them alongside a plate of plant-based eggs. Want to save yourself some prep? Microwave your potatoes the night before, and grill the next morning.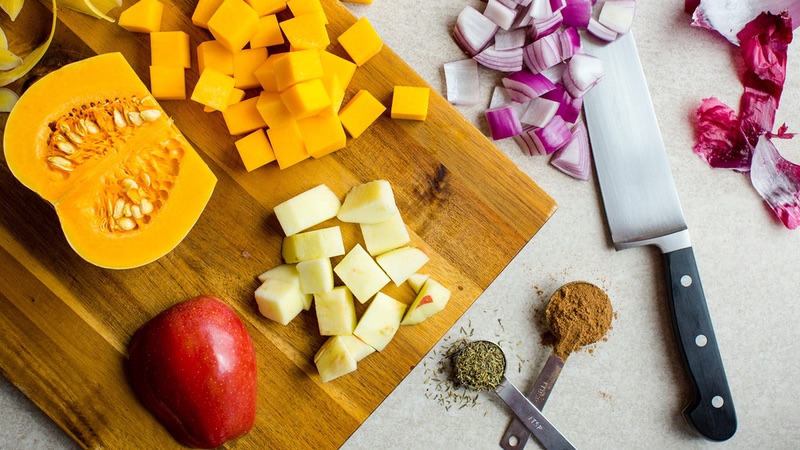 If you like porridge or want to diversify your vegan breakfast grits, you'll love congee, an Asian breakfast staple made from cooked down rice. While often savory, we went the sweet route here with cinnamon, sugar, nutmeg and vanilla, simmered overnight with creamy coconut milk.
Vegan Breakfast Meal Prep Ideas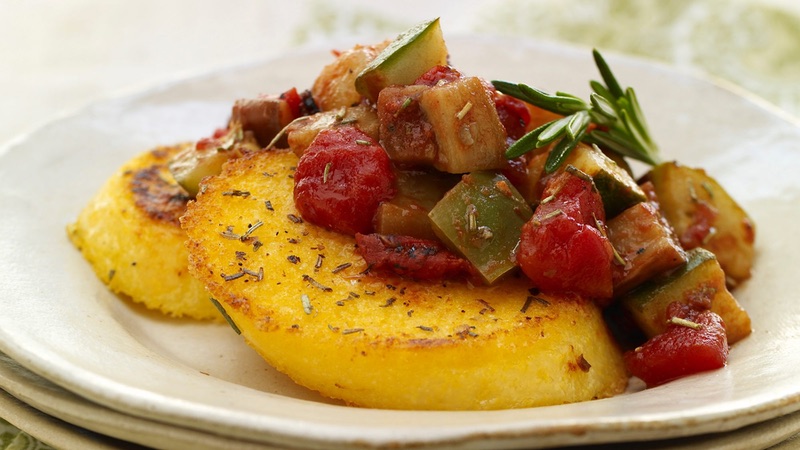 Forget eggs and toast. How about vegetables and polenta? We think this combo has what it takes to be a vegan breakfast classic. What's not to love about crispy on the outside, tender within cornmeal cakes, crowned with a rustic stew of herb and vinegar-seasoned eggplant, zucchini and bell peppers?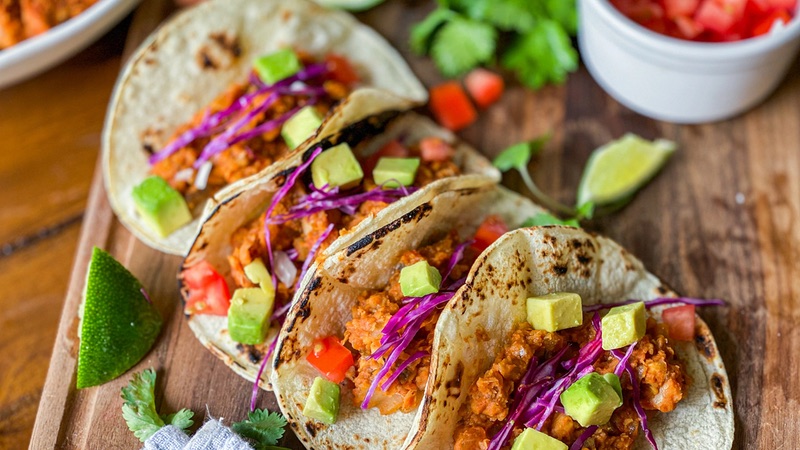 Who said tacos need to be saved for Tuesdays – or dinner, for that matter? Breakfast tacos are a staple in cities like Austin, and they're bound to be a favorite on your vegan table too, especially when you're in the mood for a vegan breakfast sausage recipe. These tacos are piled with mounds of spicy, meat-free chorizo. 
If you need something more filling, try converting these tacos to a vegan breakfast burrito recipe by bulking the filling up with rice, black beans and corn, and check out our McCormick®  Burrito Seasoning Mix. Vegan breakfast bean recipes are a good way to pack in more protein to last you all day. As an added benefit, these ingredients will all freeze well for those that need vegan breaking meal prep ideas.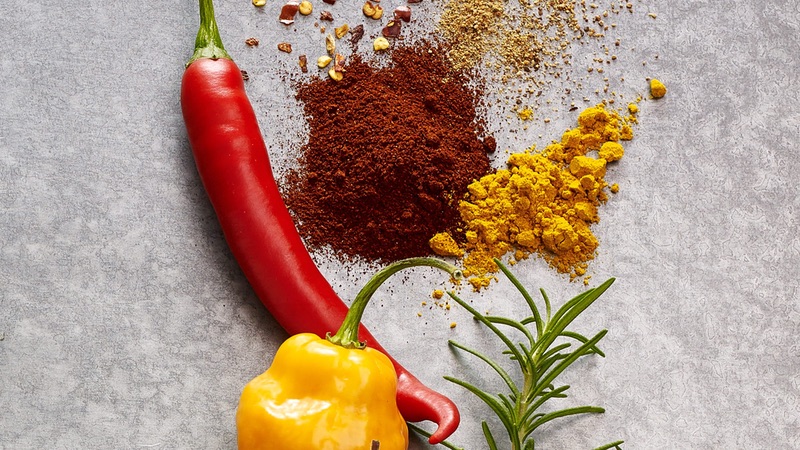 Looking for vegan, gluten free recipes for breakfast? You'll be bowled over by this energizing breakfast treat, featuring nutty sorghum – a gluten-free ancient grain – topped with roasted chunks of sweet potato, carrots and apples. And it's easy to make it vegan, by swapping in your favorite sweetener for honey, and eliminating the kefir drizzle.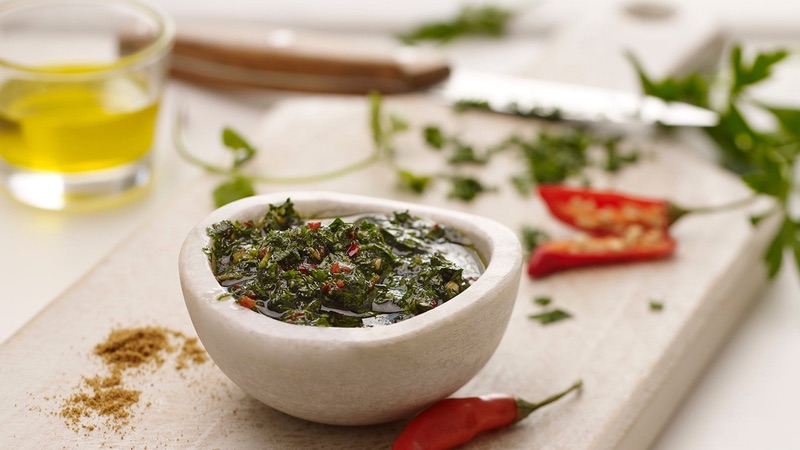 Everything's better with (soy) bacon! Not that this dish needs meat of any sort to be utterly delicious. Coriander and cumin-dusted chickpeas provide all the protein you need to kick off your day, and make a hearty and tasty hash when combined with zucchini, cherry tomatoes, and Middle Eastern skhug hot sauce.
Our Vegan Kitchen is Packed with More 

Tips and R

ecipes

:
Need help planning your weekly meals? Save your favorite food, dessert, drink recipes and organize your ingredients with McCormick Meal Planner.