Spring and summer tend to get a lot of love when it comes to seasonal produce. Think peas and peaches, tomatoes and corn. But fall fruits and vegetables are equally worthy of attention, especially since there is a bit of a crossover between warm and cool weather crops. Not only do they have an extended harvest time — August through November, in many cases — but some of the heartiest specimens can even be stored for a number of months after that. 
Here's a fall produce guide to some of our favorite fruits and vegetables. Fall vegetables can include beets, cabbage and cauliflower whereas fall season fruits can include apples, pears and cranberries. Try some of our fall produce recipes below to help bring in the new season. 
Fall Vegetables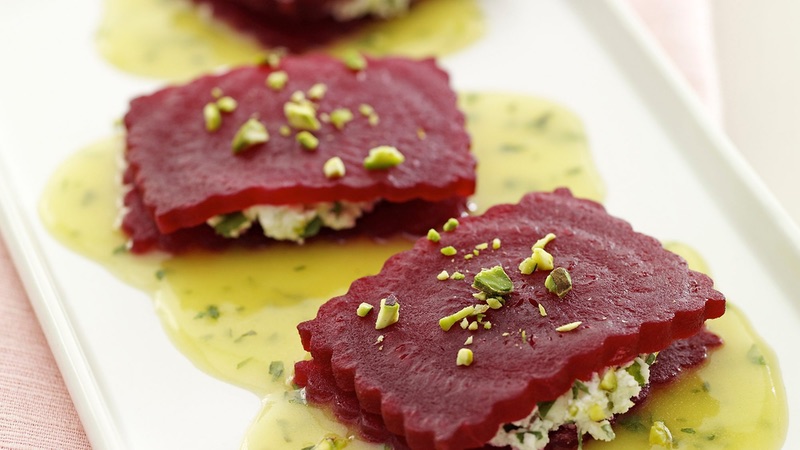 1. Beets
Generally harvested from June until October, hardy, vibrantly-colored beets add a real wow-factor to just about any plate. And considering their exceedingly high sugar content, it's surprising that it took them so long to attain universal popularity. This fall vegetable is highly versatile, they can be sliced thin and enjoyed raw in salads, made into pickles, or steamed, baked or roasted, for super concentrated sweetness.
Where Do Beets Grow?: Beets can be commonly found growing in the Northwest, Midwest and Northeast.
Beets Recipes for Fall Season: Roasted Balsamic Beets, Goat Cheese Beet Ravioli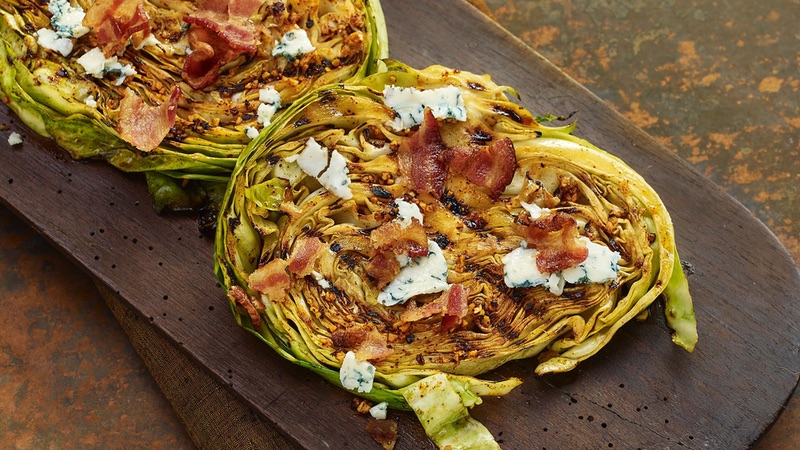 2. Cabbage
About as cost-effective as a vegetable gets, you can make multiple meals out of a single head of cabbage, and it will last in the fridge (even partially cut) for ages. There are several fall vegetable recipes you can make with cabbage. Slice into slaw, steam leaves to use as cabbage cups or rolls, slow braise into a rib-sticking stew, soup or side dish, roast in large wedges or even throw on the grill. 
Where Does Cabbage Grow?: Cabbage can be commonly found growing in the Northwest, Midwest, South and Northeast.
Cabbage Recipes for Fall Season: Grilled Cabbage Steaks with Bacon and Blue Cheese, Creole Cabbage Rolls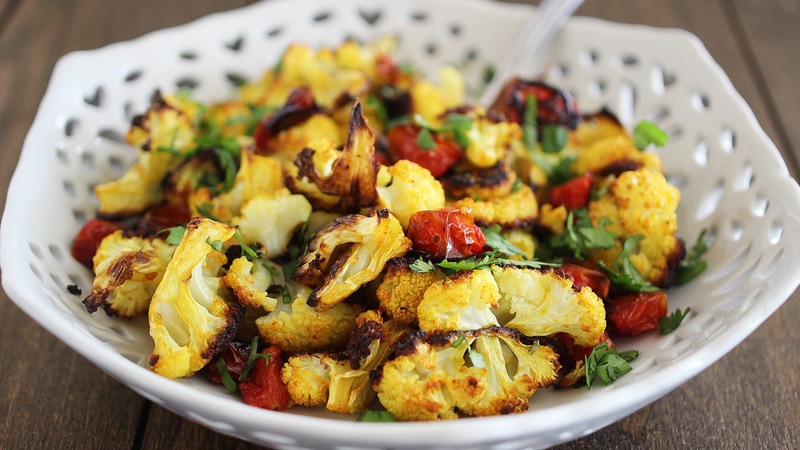 3. Cauliflower
Since it's sturdy enough to stand in for steak, cauliflower is a real MVP in fall vegetarian recipes. And this multifaceted veggie has proved it isn't just a perfect protein substitute, but a switch hitter for starches as well. Grind down into cauliflower rice or couscous, or form into a gluten-free crust for pizza. 
Where Does Cauliflower Grow?: Cauliflower can be commonly found growing in the Southwest, Midwest and Northeast.
Cauliflower Recipes for Fall Season: Turmeric Roasted Cauliflower with Tomatoes, Cauliflower Mac and Cheese
4. Parsnips
Think of parsnips like carrots, with a little je ne sais quoi. The cream-colored root has an especially earthy and nutty quality, and is a must-have addition to roasted fall vegetables. Parsnips also make a great puree or mash, and can be cut into sticks for a surprise play on french fries.
Where Does Parsnips Grow?: Parsnips can be commonly found growing in the Northwest, Southwest, Midwest and Northeast.
Parsnips Recipes for Fall Season: Apricot Rosemary Roasted Parsnips and Carrots, Beef Stew with Winter Vegetables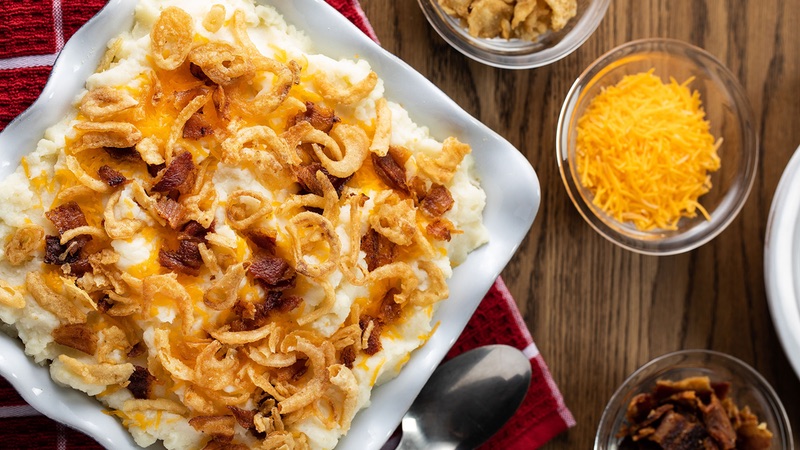 5. Potatoes 
What can you say about the all-popular potato? It definitely scores serious brownie points for variety, coming in a dazzling array of sizes, shapes, colors and textures. We're talking everything from baked potato-ready russets, to buttery, mashable Yukon Golds, to those superior steamers, Red Bliss, to inch-long, multi-colored fingerlings, which can be tossed with olive oil and herbs and roasted whole. 
Where Do Potatoes Grow?: Potatoes can be commonly found growing in the Northwest, Southwest and Northeast.
Potato Recipes for Fall Season: Loaded Twice Baked Potatoes, Melty Sweet Potatoes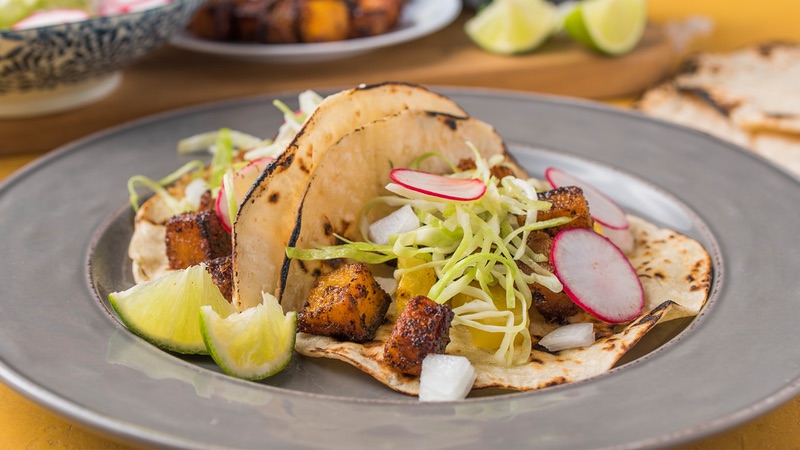 6. Winter Squash 
The name may indicate winter, but these thick-skinned beauties begin to strut their stuff come fall. Not only do they add decorative, autumnal appeal to your kitchen or plate, they stay in peak condition (as long as they're stored in a cool place) for months on end. This fall vegetable has so many kinds to choose from…think tender butternut squash, entirely edible delicata squash, adorable, stuffable acorn squash, or strand-filled spaghetti squash, which yes, is a great, gluten-free substitute for pasta. 
Where Does Winter Squash Grow?: Winter squash can be commonly found growing in the Northwest, Southwest, South, Midwest and Northeast.
Winter Squash Recipes for Fall Season: Butternut Squash Tacos Al Pastor, Harissa Roasted Acorn Squash
Fall Fruits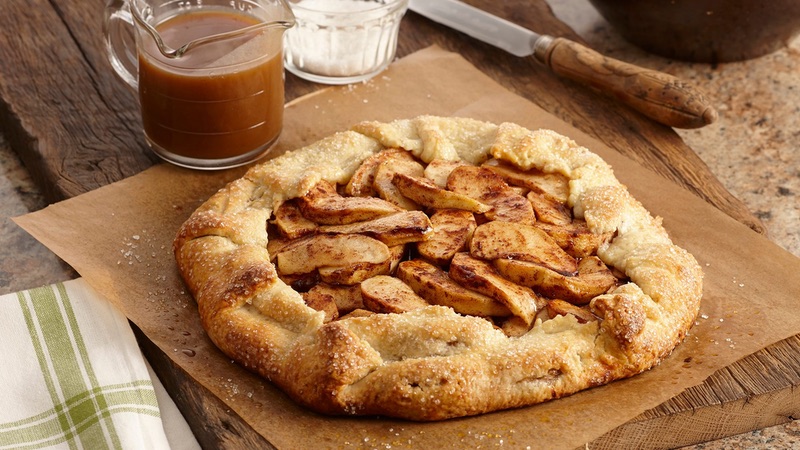 1. Apples
Probably the first thing that comes to mind when you think of fall seasonal fruits, apples are a larder staple from late summer practically through spring. Which makes autumn the peak season...that's when we get to go picking, after all! So what to do with a bounty of apples? Red and Golden Delicious are best for snacking and salads, Gala and Fuji are great for pie making and baking, Crunchy Honeycrisp and Pink Lady make superb sauce, and crunchy and tart Granny Smith is good for just about anything…it can even stand up to freezing!
Where Do Apples Grow?: Apples can be commonly found growing in the Northwest, Southwest, South and Northeast.
Apple Recipes for Fall Season: Rustic Apple Tart, Scalloped Apples and Onions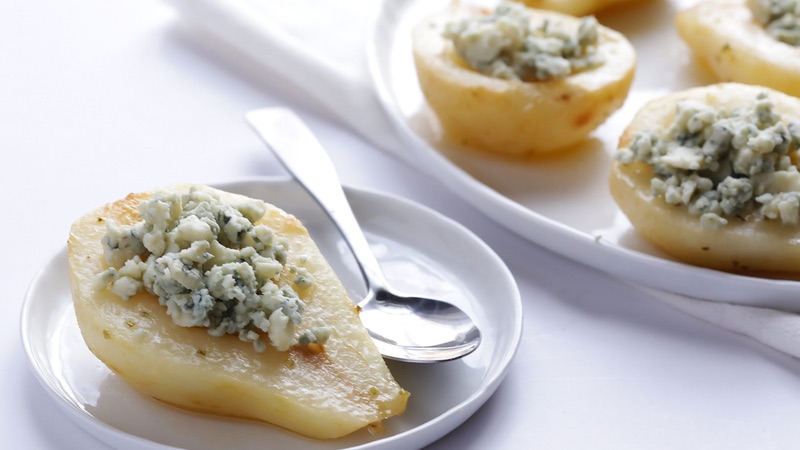 2. Pears
While often considered second fiddle to apples, there's a lot to appreciate about this fall season fruit. Able to be used in both sweet and savory preparations, the most commonly acquired varieties are Anjou (plump, juicy and great for snacking), Bartletts (thin-skinned, sweet, and ideal for baking) and Bosc ((tall, slender and perfect for poaching). But keep your eyes peeled for other types, from Asian, excellent eaten raw, in salads or slaws, or French Comice, an elegant partner for cheese. 
Where Do Pears Grow?: Pears can be commonly found growing in the Northwest, Midwest and Northeast.
Pear Recipes for Fall Season: Marjoram Scented Pears with Gorgonzola, New England Spiced Pear Crisp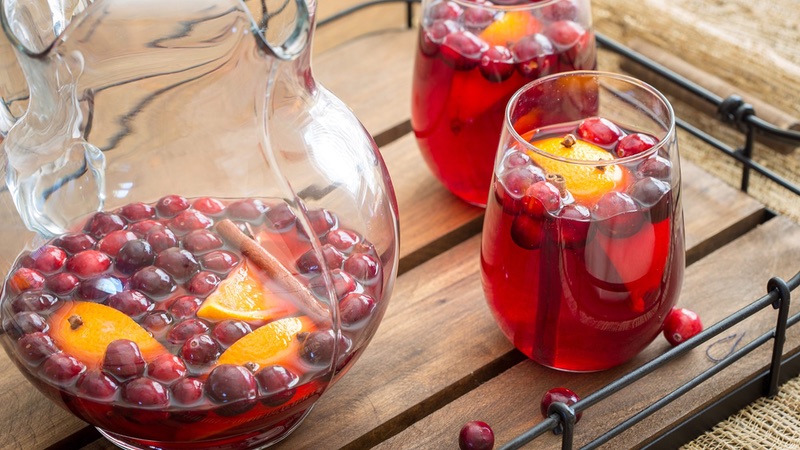 3. Cranberries
The ultimate harbinger of the holiday season, these jewel-like, ruby-hued fruits have much to offer beyond sauce. Fresh cranberries can be stirred directly into batter for baked goods, because they'll steam perfectly in the oven. If this fall fruit is used for salads, or to accompany proteins, cook them quickly in a pot on the stovetop, just until they begin to pop and split. And honestly, the tart little berries have a lot of appeal raw; they add drama and texture to our Spiced Cranberry Sangria! 
Where Do Cranberries Grow?: Cranberries can be commonly found growing in the Northeast.
Cranberry Recipes for Fall Season: Sage and Cranberry Crab Cakes, Spiced Cranberry Sangria
4. Figs
What could be sultrier than a fresh, fragrant fig? Like the most precious spring and summer produce, the season for this fall seasonal fruit is fleeting…you can really only count on August and/or September to track down a supply. So make the most of them while you can. Black Mission figs are syrupy sweet, which means they need as little accompaniment possible…scatter some atop yogurt, or pair them with cheese. Brown Turkey figs are not quite as saccharine, so they lend a nice contrast to salads, and green Calimyrnas and Kadotas can go the savory route, or stand up to the heat of a grill. 
Where Do Figs Grow?: Figs can be commonly found growing in the Southwest.
Fig Recipes for Fall Season: Fresh Figs with Spiced Honey and Goat Cheese, Fresh Fig, Arugula and Pancetta Pasta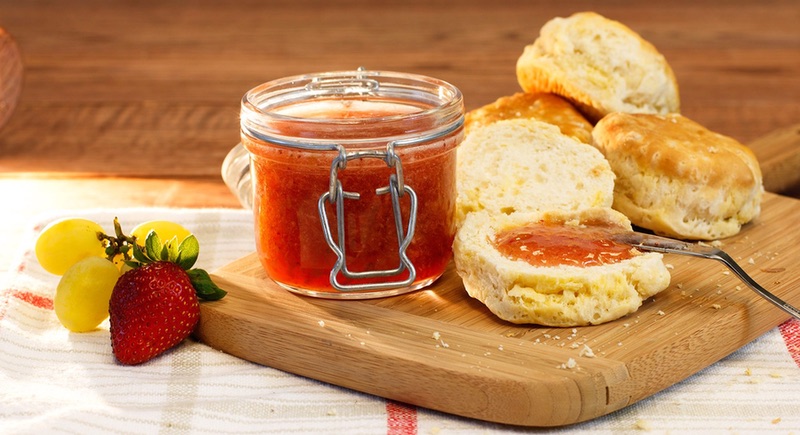 5. Grapes
We've gotten used to grapes being a year-round thing. But certain varieties have specific, short seasons, and they're worth seeking out and celebrating. Jet-black Concords (yes, the type used in juice), show up in the Northeast in August and September, and are incredible when used in either jam or pie (strain out the big seeds first!) Long, finger-shaped Moondrops are a newish delicacy from Central California, where they're harvested in late September, and the same is true of Cotton Candy white grapes, which are as delightfully sweet as their name. 
Where Do Grapes Grow?: Grapes can be commonly found growing in the Northwest, South and Northeast.
Grapes Recipes for Fall Season: Chicken with Grapes and Pine Nuts, Cotton Candy Grape Jam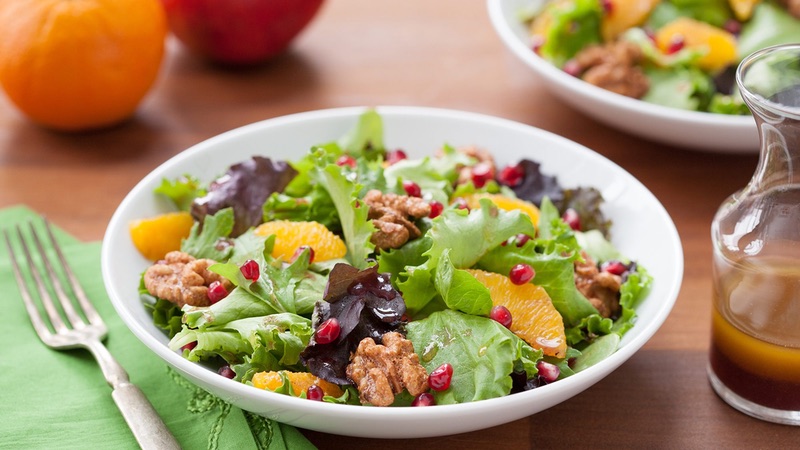 6. Pomegranates
Once you learn how to free the juicy seeds from a pomegranate (cut the fruit in half, then whack the back with the spoon), you'll realize why they've been adored since the ancient times. The scarlet pips add sparkle to everything from dips to salads to desserts, and they can be simmered down to make super luscious sauces. Look for the round, bulbous beauties to appear in markets from September through November. 
Where Do Pomegranates Grow?: Pomegranates can be commonly found growing in the Southwest.
Pomegranate Recipes for Fall Season: Spiced Pomegranate and Orange Salad, Boneless Leg of Lamb with Pomegranate Glaze