Looking for tips, swaps and recipes for a plant based diet? You've come to the right place. 
One of the first steps is to ditch dairy, in favor of plant based milk. And no, we're not suggesting stirring a clump of grass into your coffee.
The variety of products today are so convincing, and so seamlessly swapped into almost any recipe, you'll wonder why you ever bothered with cow!
From old standbys like soy and coconut milk, to trendy newcomers such as hemp, flax and oat, we're showcasing an array of alterna-milks––from what they consist of, to how to use them in both sweet and savory dishes.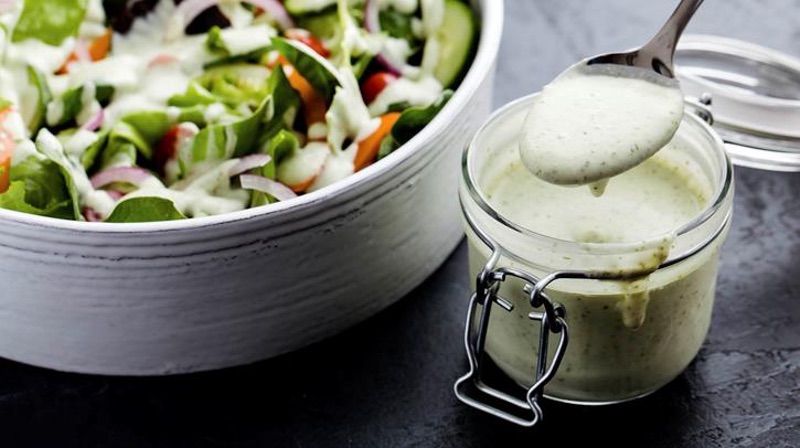 Coconut Milk
One of the most versatile plant based foods, coconut milk, is good for a whole lot more than your morning cup of coffee. The liquid extracted from the grated flesh of mature coconuts, is full-bodied, rich, and only slightly sweet, making it a welcome addition to savory dishes, as well as dessert.
A cornerstone of Southeast Asian, Latin American and Caribbean cuisines, coconut milk is frequently used to flavor rice, curries, soups and seafood stews, as well as added to iced drinks, smoothies, puddings and more.
But the sky is really the limit when it comes to this luxuriously creamy milk. We love folding it into pancake batter, whisking it into dressings, and even using it as a thickening agent for Vegan Cauliflower Queso!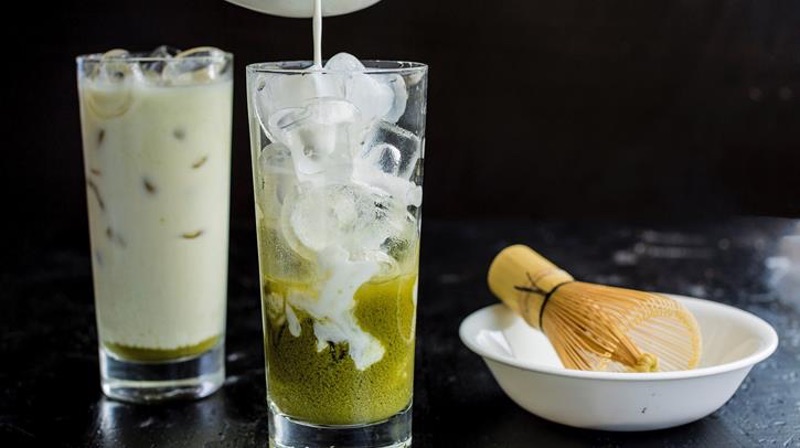 Almond Milk
While cashew, peanut, macadamia, pistachio and hazelnut are all available, almond remains the prevailing king of nut milks.
Ground, mixed with water and then filtered, the resulting liquid is ideal for a plant based diet, being vegan and lactose free, while still delivering sizable amounts of protein, calcium and fiber.
It's easy to find at almost any supermarket (as opposed to its other, nut-based siblings), and delicious all on its own, or used in almost any preparation calling for dairy milk.
You'll find it in our Iced Green Tea Latte, Gingersnap Crème Brulee and Pumpkin Apple Smoothie, but there are very few recipes where almond milk won't work.
Use it to up the nut quotient in Sweet Caramel Strata with Almonds and Cherries!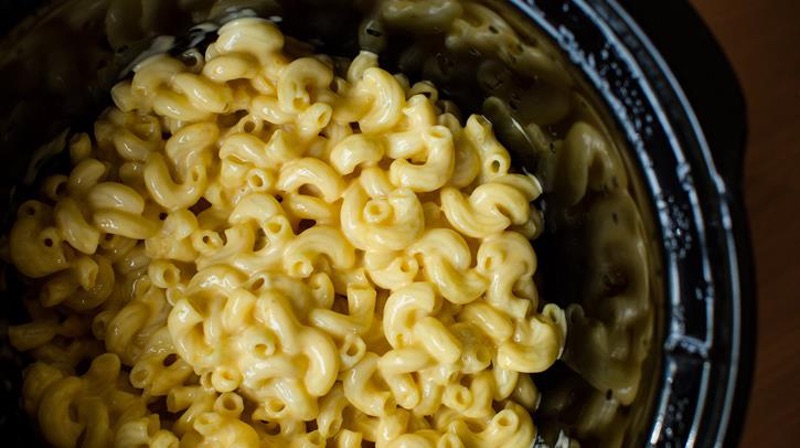 Soy Milk
Before nut and grain-derived options came along, soy was riding high, as the go-to plant based milk. And it's still a sought after alternative, especially since production techniques have improved over the years, giving the soaked and boiled soybean liquid a taste and texture more closely comparable to dairy milk.
Enjoyed in East Asia — as a sweet or salty breakfast beverage in China, a noodle broth in Korea, and a bean curd base in Japan — soy milk has more than made its mark in the West as well, as a staple of vegan and vegetarian diets.
Try pouring it over oatmeal or using it to make muffins, or easily swapping it into recipes using a 1 to 1 ratio with cow's milk. Think:
• Vanilla Hot Milk Butter Cake
• Dairy Free Sausage and Egg Breakfast Casserole
• Slow Cooker Mac and Cheese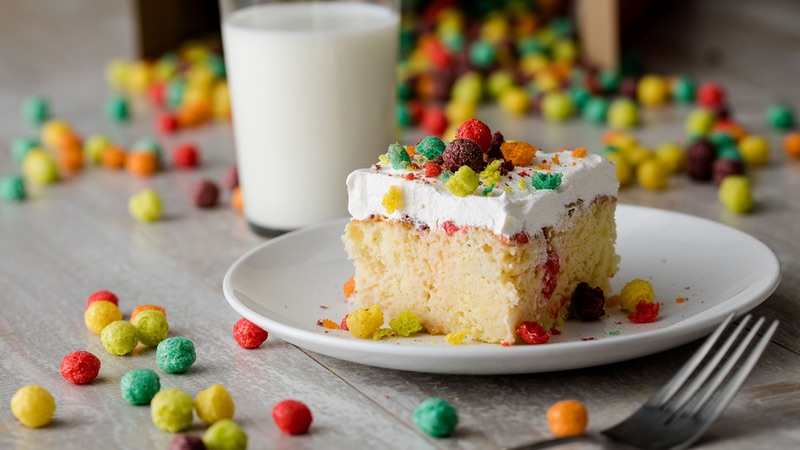 Oat Milk
Oat milk is big news nowadays. So much so, that many coffee shops and cafés have rationed customer use, due to difficulty keeping it in stock!
Thought by many to be the best approximation of dairy milk, it's actually little more than whole oats soaked in water, placed in a blender, and then strained. But people are going nutty for its rich mouthfeel, faintly sweet taste, and the fact that it's so easy to turn a cow's milk recipe into an oat milk recipe.
If you're still wondering how to use oat milk, stirring it into coffee drinks or Turmeric Golden Milk is a pretty solid start.
You can quickly expand your repertoire from there, by adding oat milk to:
• Cereal Milk Tres Leches Cake
• Overnight Cinnamon Roll Casserole
• Dairy-Free Creamy Tomato Sauce
• Slow Cooker Shrimp and Corn Chowder
Rice Milk
A great option for anyone with gluten, soy or nut allergies, this milk is made by pressing brown rice, and allowing the natural starches to convert into sugar.
It's a bit thinner than its other, non-dairy counterparts, which means it's best for pouring into coffee and adding to soups or sauces — you'll likely require an extra thickening agent when it comes to baking, and some may find the sweetness a bit too aggressive for savory preparations.
Rice Milk Recipes
As for recipes, rice milk shines in our Vegan Horchata No-Churn Ice Cream, and can be used to spectacular effect in Vanilla Cardamom Milk Shake Shooters or Mango Chai Rice Pudding.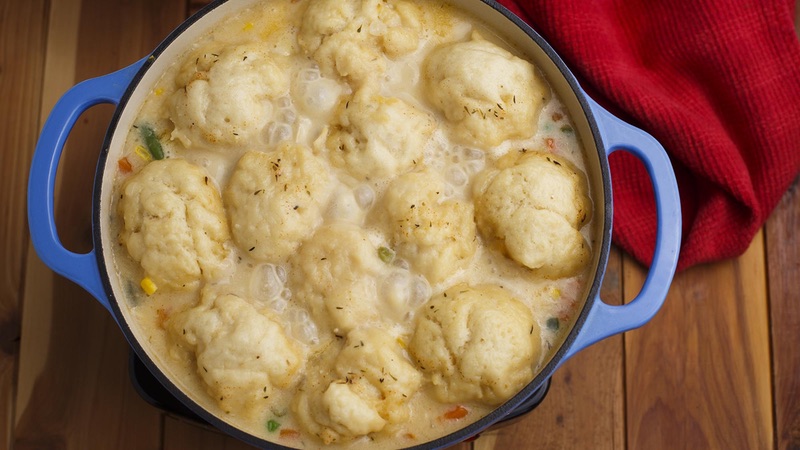 Hemp and Flax Milks
While not the most commonplace of milk alternatives (you'll have to search a little harder to find them at the market), liquid derivatives of hemp and flax are nevertheless gaining in popularity. The former is made from whole, soaked hemp seeds, and boasts the highest protein content of any other alterna-milk but soy.
It's also the best suited for savory preparations, so try it as a coating for Fried Green Tomatoes, drizzled into a crock of Creole Chicken and Dumplings, or mixed into Idaho Baked Potato Dip.
As for flax (cold-pressed flax oil mixed with filtered water), it really delivers on omega-3 fats.
It's thin and smooth, and is a sweet/savory pinch hitter. Although — as with any plant-based milk — if you're looking to use it beyond drinks and dessert, you'll want to purchase the unsweetened kind.
In the mood for more plant milk recipes? Check out these dairy free desserts or vegan breakfast recipes.