Flavor Profile
Rich and hearty, earthy and warm, with an edge of citrus, cumin adds instant depth to any dish. You might recognize cumin as one of the main flavors in chili powder and taco seasoning. But there's so much more to it. This global traveler is at home in the kitchens of Mexico, Spain, India, North Africa and the Middle East. It's a must-have for enhancing the savory flavor of rich meats like beef and lamb. And it accentuates the sweetness of root vegetables, like carrots and beets. We especially love how ground cumin adds complexity to vegetarian dishes, from vegetable and bean stews to grilled tofu. Its ability to enrich the taste of such a wide variety of ingredients makes it one of the top 10 spices sold in the U.S. Use ground cumin rather than whole cumin seed in recipes where you want the flavor to disperse evenly throughout.
Usage
A signature flavor in Mexican recipes, ground cumin adds distinctive earthiness to meat fillings for tacos and enchiladas, refried beans, traditional pork stew and so much more. You'll find it starring in Tex-Mex and Southwestern dishes, as well.
Across the Middle East, the spicy flavor of ground cumin infuses many traditional recipes, especially those made with lentils, eggplant, lamb and beef. We love the hearty depth it brings to chickpeas, whether in falafel, hummus or stew.
Cumin is one of the essential spices in the Indian pantry, where it joins chili pepper, turmeric, mustard seed, coriander seed and peppercorn in various spice blends. Its robust warmth is a must-have for curries and chutney.
Perfect Partners
Vegetarians love how cumin enriches the taste of vegetable and legume soups and stews. We appreciate the way it lends pungency to rubs and marinades for tofu. Try blending it with coriander, ginger and garlic for a spicy-sweet rub.
Cooks across the U.S. may argue about how to make the best chili. But everyone agrees that cumin is an essential flavoring for almost any variety, along with garlic, oregano and chili pepper.
Cumin has the strength to stand up to grilled and roasted meat—try it in your next hamburger. But it's also an excellent foil for mild, sweet vegetables like pumpkin and butternut squash. Add a dash before roasting vegetables, or stir it into a creamy soup.
Substitutes
Q: If I don't have ground cumin on hand, what makes a good substitute?
A: Whole cumin seeds ground in a coffee mill will do the trick. But if you don't have any cumin in your pantry, try a similar amount of chili powder. Cumin is, after all, one of the dominant flavors in chili powder—plus you'll get a bit of chili pepper and oregano in the mix.
History/Fun Facts
Cumin is a member of the parsley family. Surprised? You'd never guess that if you compared its warm, earthy flavor and aroma to parsley's mild, green character. Cumin seed, like celery seed, is actually the dried ripe fruit of the plant. Cumin has known many uses over its long history. People have been enjoying it at the table since 5000 B.C.
Popular Recipe Recommendations
Zesty Corn and Cucumber Salad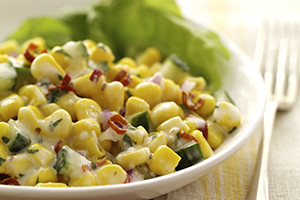 Spicy Southwest Grilled Cheese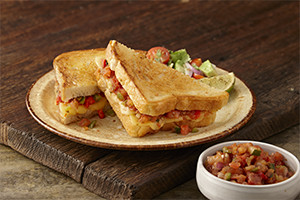 Spiced Couscous with Shrimp and Chermoula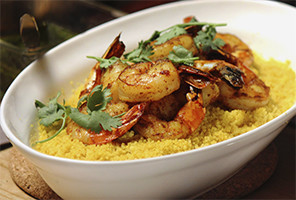 Mexican Meat Loaf