What's old is new again! While slow cookers and pressure cookers have been around for decades, the rise of multi-cookers has attracted a whole new audience. So, whether you're looking for a long and low braise, or to blast your meat with heat, we've got 10 terrific multi-cooker recipes that will make excellent use of your machine.
Pressure Cooker Recipes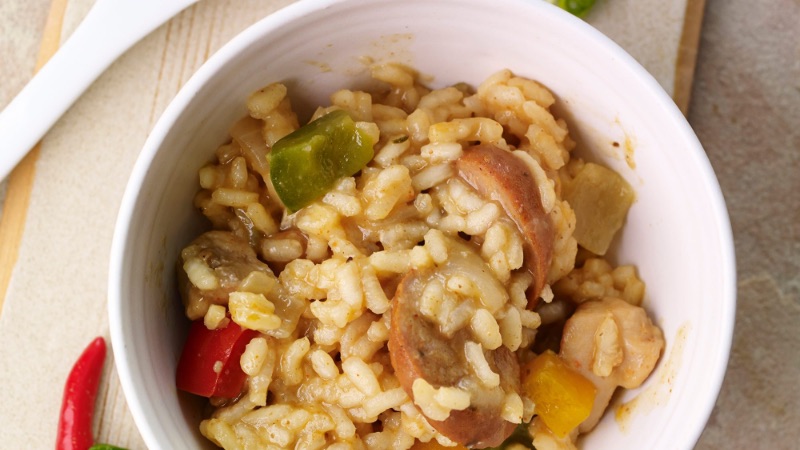 Making risotto at home can be intimidating, because who wants to have to constantly stir a pot? But believe it or not, pressure cookers will give you the perfect consistency…turning out totally creamy rice that also has bite. And speaking of bite, this recipe really pumps up the volume when it comes to flavors. Think risotto meets jambalaya, with the addition of chicken, andouille, okra, bell peppers, coriander and plenty of Cajun spice.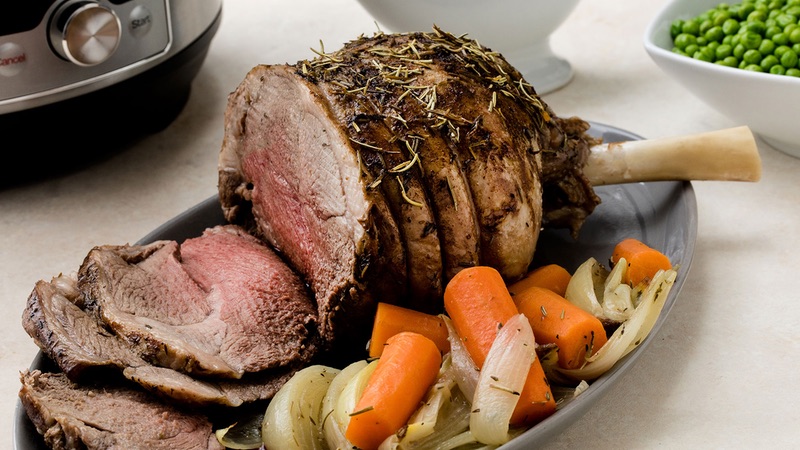 A whole leg of lamb seems so fancy and high maintenance, no wonder it's mostly saved for special occasions. But why shouldn't that festive event be regular old Wednesday night supper? With a pressure cooker at your disposal, the only other things you'll need for your lamb are chicken stock, vegetables, garlic powder, rosemary leaves, sea salt, thyme leaves, black pepper and less than an hour of time.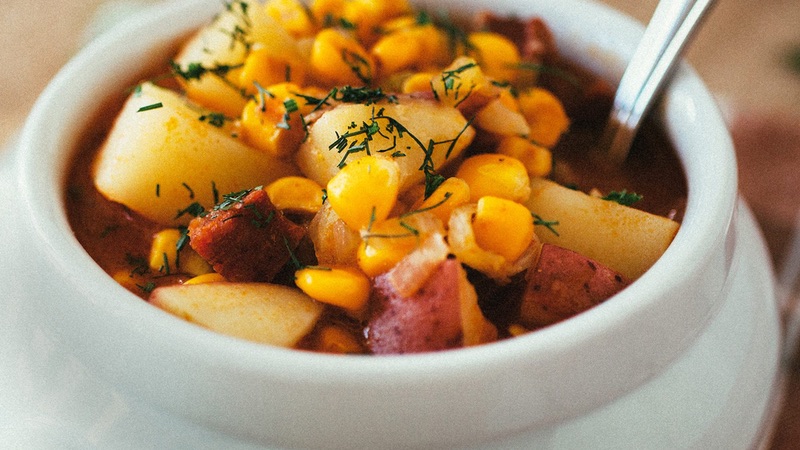 Soup is generally the kind of thing that has to sit and simmer for hours. But pressure cookers can make hearty chowders in a fraction of the time. The secret ingredient in this corn and sausage-stocked dish is Lapsang Souchong tea - a smoked black tea from the mountains of Muyi, China.
Dried over a pinewood fire, it contributes a rich smokiness that will make your chowder taste like it's been bubbling on the stove for days! Add that to a savory broth seasoned with coriander, cumin, and salt with hearty potatoes, fennels, chopped onions, and crunchy celery and you'll have a perfectly delicious soup to sip on.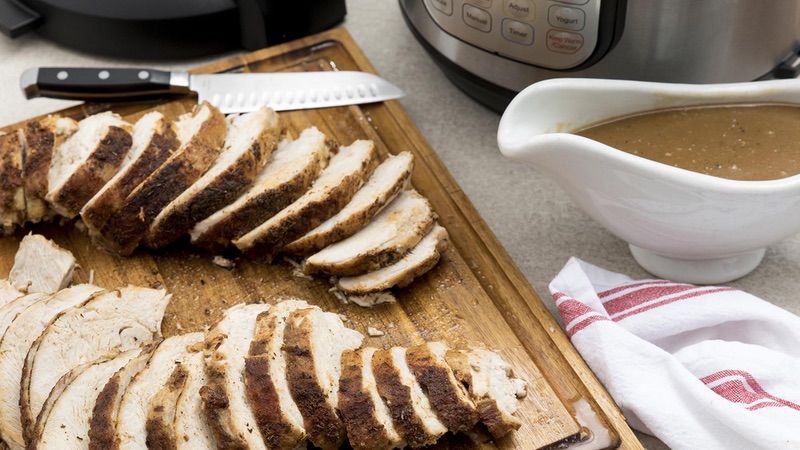 Whether you're looking to lighten your load on Thanksgiving, or ways to add turkey to your everyday dining routine, you can always turn to the multi-cooker for support. Give your oven a break by pressurizing that sage and stock-based bird for 30 minutes or so.
You won't believe how moist it is…and how little work it required. What makes this pressure cooker turkey recipe extra tasty? The intensely savory seasonings - paprika, garlic, black pepper, thyme leaves, and sea salt.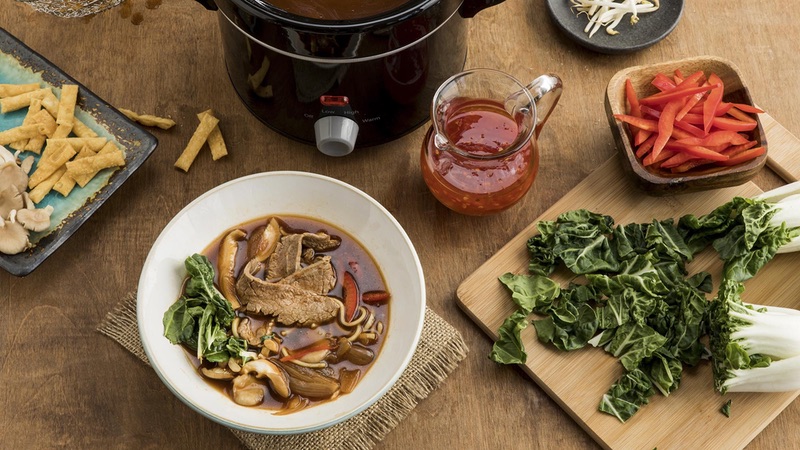 They don't call them multi-cookers for nothing. Not only can you make this wonderfully aromatic, curry, ginger and lime juice-spiked broth under pressure, but you can also set it on the table under the slow cooker setting, and let guests use it to sear thin slices of steak!
This hot pot recipe gets a sweet, tangy flavor from Thai Kitchen® Sweet Red Chili Sauce, as well as a hint of hot spice from Red Curry Paste. 
Slow Cooker Recipes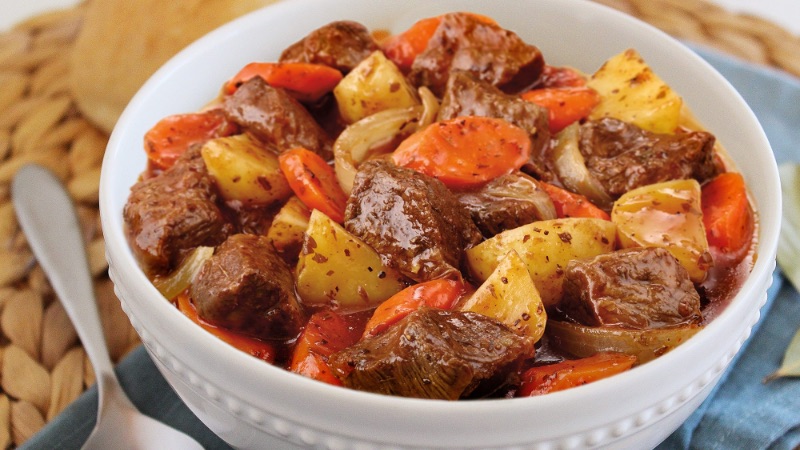 A slow-cooked classic, simply assemble the ingredients (McCormick® Beef Stew with Herbs and Onion Slow Cooker Sauce, chopped up onions, potatoes, and carrots) in your multi-cooker, and let it rock while you head to work or school. You'll come home to an incredible smelling house and an unbelievably delicious slow cooker dinner recipe.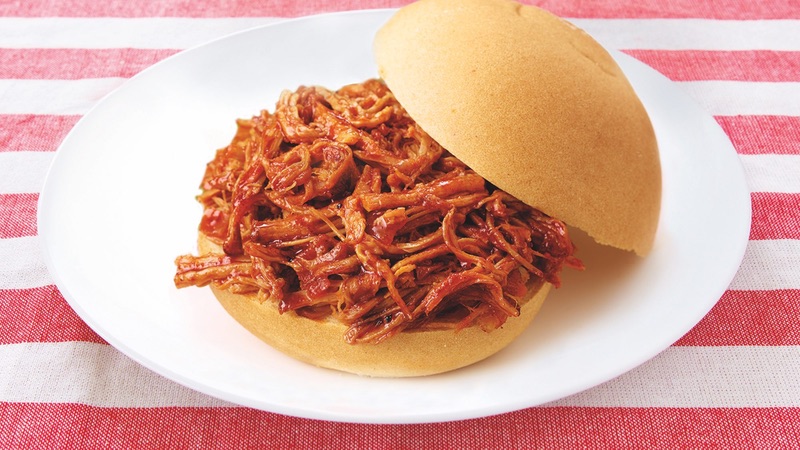 You don't need a smoker to make some pretty legit barbecue. In fact, you can pull off this tailgate favorite even in the dead of winter, and with only three ingredients—some pork shoulder, McCormick® Smoky Bourbon BBQ Pulled Pork Slow Cooker Sauce, and your slow cooker, of course.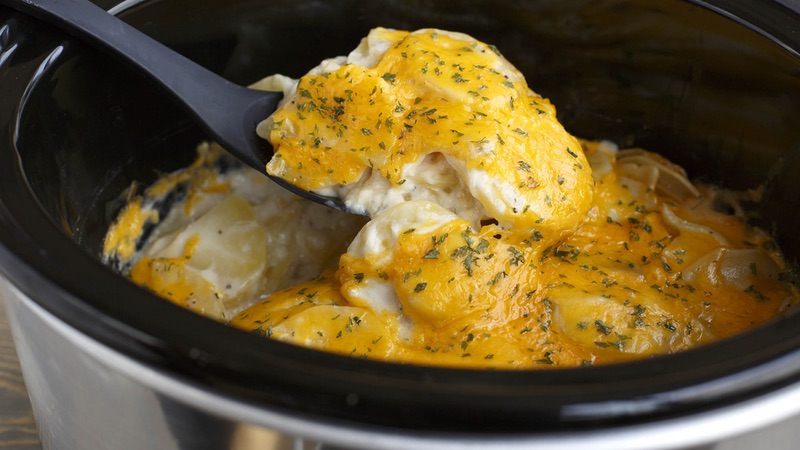 Slow cookers aren't only ideal for stews, soups, and tough cuts of meat. They're also superstars when it comes to side dishes, such as decadent scalloped potatoes. Layer sliced spuds in a sauce of cheddar cheese-thickened gravy courtesy of McCormick® Original Country Gravy Mix, add a bit of parsley and let them go for 6 hours on low until the potatoes are fork tender.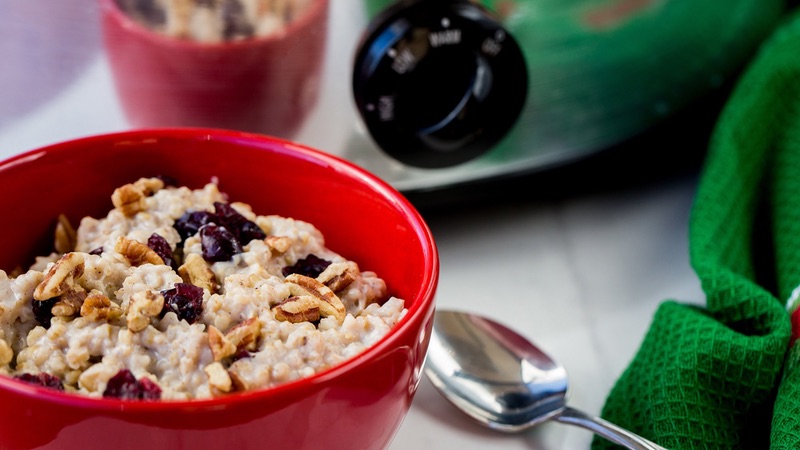 Not only do multi cookers have multiple functions, but you can also use them for multiple meals! Just as you can start dinner in the morning (such as the beef stew recipe from above), you can prepare the next day's breakfast at night.
Set oats, milk, molasses and McCormick® Gingerbread Spice (a warm combination of ginger, cinnamon, allspice and nutmeg) in your slow cooker before you go to bed, and you'll have a pot of steamy, sweet and spicy oats to help you kick off your day in a delectable way.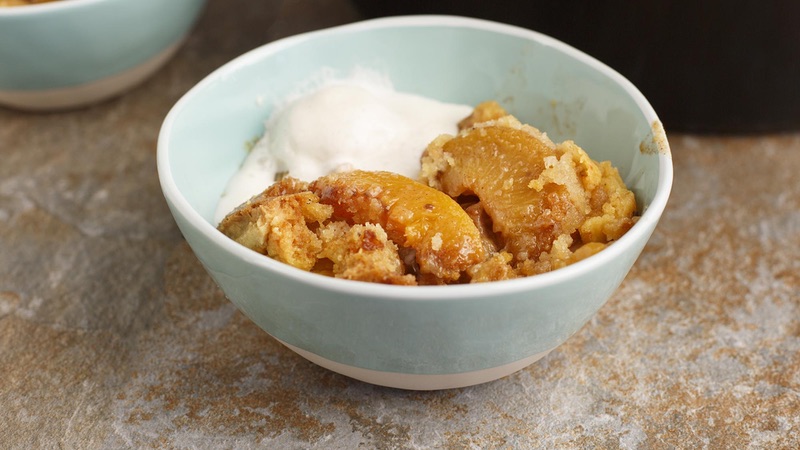 That's right, a multi-cooker can braise, boil and bake! Adept at handling sweet preparations as well as savory, you can cap off a slow-cooked spread with dessert. The only function it can't perform, when making this juicy, buttery cobbler, is whipping the cream or churning the ice cream you'll want to serve alongside.
Making this decadent dessert is easy - all you need is 5 minutes to prep and a package of McCormick® Good Morning Peaches and Cream Slow Cooker Breakfast Seasoning Mix, frozen peach slices, butter and yellow cake mix.