On a cold winter's day, what could be more inviting than coming back to a home-cooked meal that's ready for the table? A rice cooker lets you do just that, using minimal electricity and cooking all day without any attention. But did you know that a rice cooker can do so much more than just cook rice? A rice cooker is not a one-hit-wonder. Despite the same, a rice cooker can be used to make almost anything, from chili, pasta, and yes, even pizza. 
The slow-cooking method of a rice cooker is great for making cheaper cuts of meat tender and delicious. A rice cooker is also good for soups, stews, and curries, and can also cook puddings and sauces. You can prepare ingredients the night before in the lift-out pot and then leave them in the fridge overnight, though it's best to bring them to room temperature in the morning before cooking. Easy to operate, the best rice cookers come with manual timers or digital control panels. If you want to cook rice or steam veg, consider a rice cooker with multiple options and settings.
What can you cook in a rice cooker?
When gathering loved ones together for a meal, the desire is always to spend time with our guests and not be stuck in the kitchen. So our aim is to keep it all as easy and straightforward as possible with our guide on the surprising things you can actually cook in a rice cooker. Let the ingredients, which are plentiful at this time of year, do the talking!
1. Beans
A firm favorite in many households, and perfect for meals for large families and gatherings, beans are one of the easiest things to make in a rice cooker. 
If you wish to speed up the process, soak the beans overnight and drain before placing them in a rice cooker. 
2. Pasta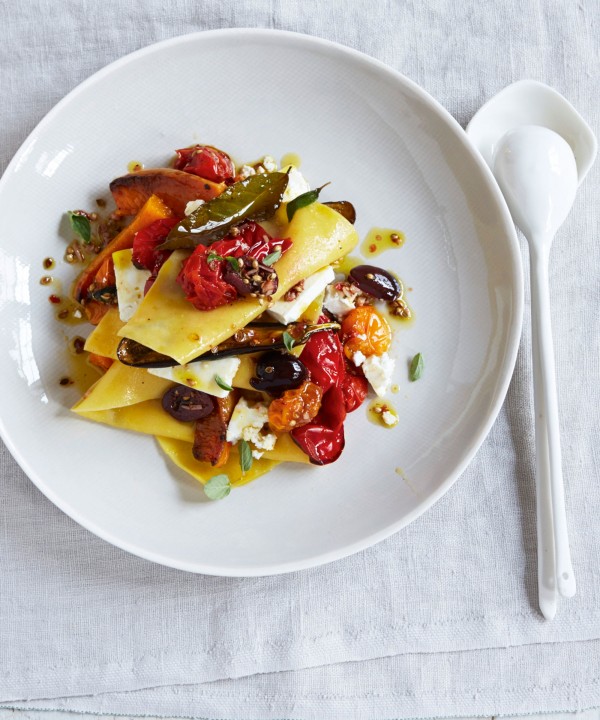 Pasta, that fail-safe stand-by when time is short and the cupboard is bare, shouldn't be forgotten. Perfect for when a more celebratory supper or lunch is called for, pasta can indeed be cooked in a rice cooker. 
Much like when you cook rice, simply add water and pasta and you are ready to go. Finish with a generous hand of good butter or olive oil to add a luxurious touch, elevating these fruitful meal beyond the everyday and into the realms of special occasion. If your obsession with Italian recipes is boundless (like ours), you can't go wrong.
3. Quinoa 
Voted one of the most popular grains of the year, it is unsurprising that more and more people are asking if you can cook quinoa in a rice cooker. If that is you, you'll be delighted to know that the answer is yes, you certainly can. 
What's more, these ancient grains, which originated in Peru and Bolivia, add abundant flavor, texture, and depth to very simple dishes, everlasting them out of the ordinary.
4. Pizza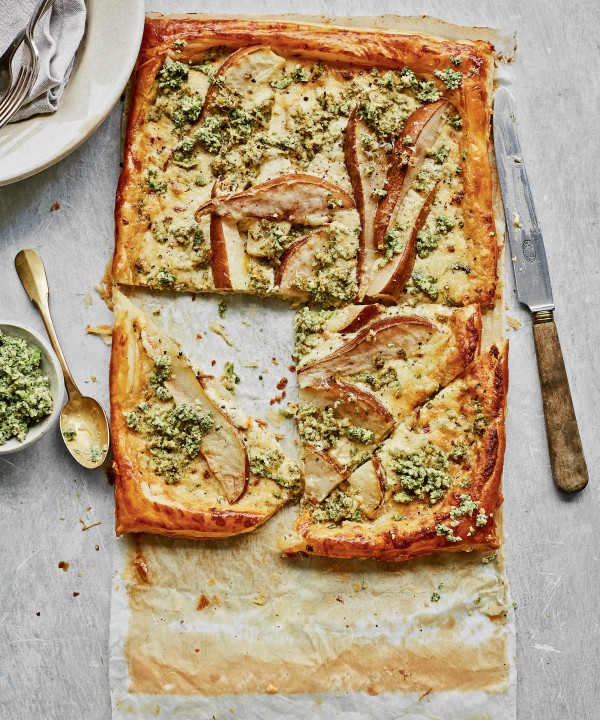 This one certainly threw me by surprise. Making good pizza recipes in a rice cooker is a challenge, but not impossible. The best option is to make a dough ball pizza, using ready-made dough which has been garnished or filled with your favorite toppings of filling; cheese, tomato, pepperoni. Though do bear in mind while this is relatively fuss-free, it can take up to an hour to cook. 
My final tip? Don't overload your pizza. Fewer, good-quality toppings will let the dough shine through; too many will make it too wet.
5. Chicken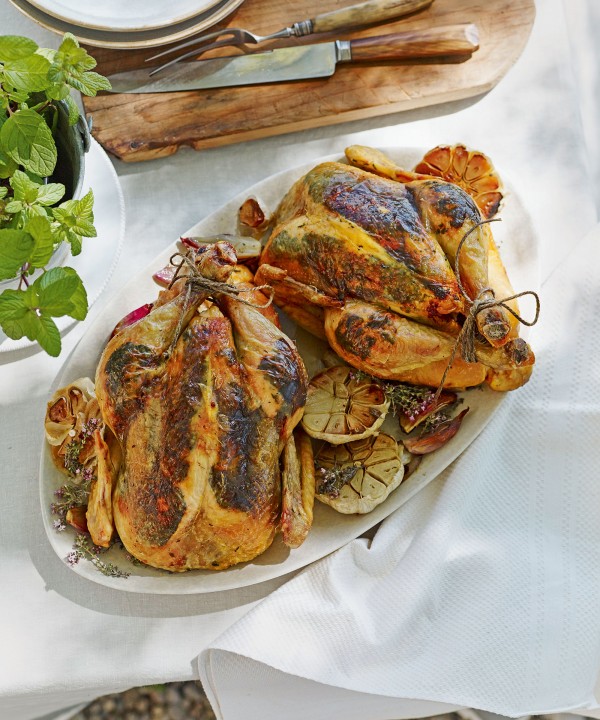 Flavorful and delicious, chicken and other meat cook beautifully in a rice cooker. There are so many wonderful fish, chicken and meat recipes to delight the senses, and they can all be cooked in some of the best slow cookers and rice cooker.
If you don't have a lot of time on your hands to prepare homecooked meals, a rice cooker will help you batch cook your meals ahead of time. That way, all you have to do is serve straight from the pot.
6. Barley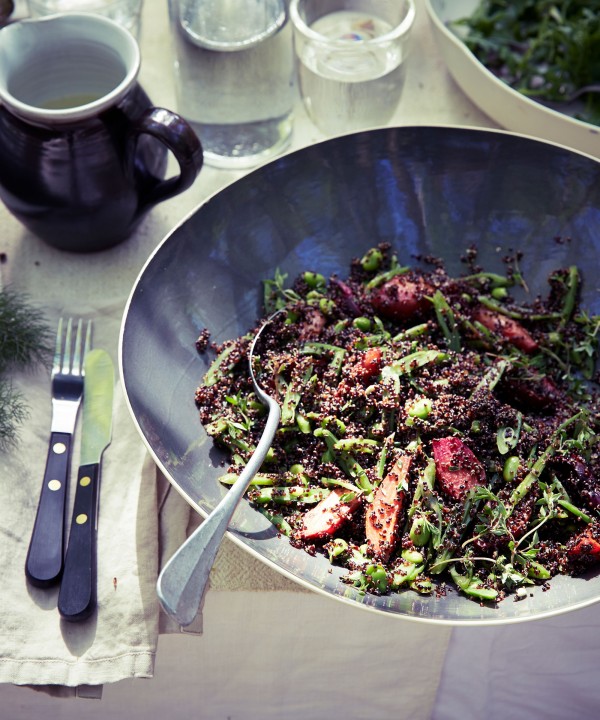 For many, grains, such as barley, form the basis of our diets as bread, pasta, or rice. In fact, they are so ubiquitous that it is easy to dismiss them as dull 'fillers.' But the grain and seed (and grass, in the case of quinoa) family are incredibly varied and, especially with wholegrains, boasts a wealth of beneficial trace minerals, vitamins, fibers and protein. Thankfully, you can cook this nutritious food in a rice cooker, and it couldn't be easier.
7. Oatmeal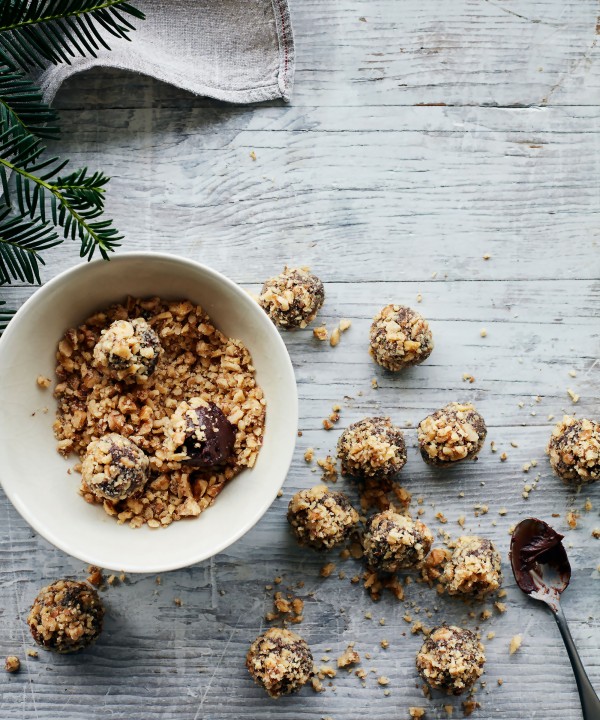 Much like rice, oatmeal is delicious when made in a rice cooker. Instead of water, simply use milk instead. Why would you make oatmeal in a rice cooker instead of on the stove, you ask? Because you can make a lot more in one, and it comes out perfect. 
For a delicious take on regular oatmeal, finish with spiced apple, half a teaspoon of bee pollen and extra honey, to taste.
This article was written by Jennifer Ebert from Homes and Gardens and was legally licensed through the Industry Dive Content Marketplace. Please direct all licensing questions to legal@industrydive.com.