Here in the McCormick Test Kitchen, we're all about vibrant cooking that tastes amazing and - most importantly - doesn't take hours to cook. And while we think great home cooking can be done with basic kitchen equipment, investing in a few key appliances can certainly make your meal prep easier.
Enter the Multi-Cooker: that multi-purpose pressure cooker that's all over Pinterest.
What is a Multi-Cooker?
There's a reason it's a food blogger favorite - the magic of pressure cooking means you can prepare your food much faster than with conventional techniques, and its other cooking modes mean it's pretty versatile in the kitchen, too. 
If you're new to pressure cooking, though, it can feel a little intimidating to start. Use this guide to find out how to use your multi-cooker, which meals to try first and which ones to avoid.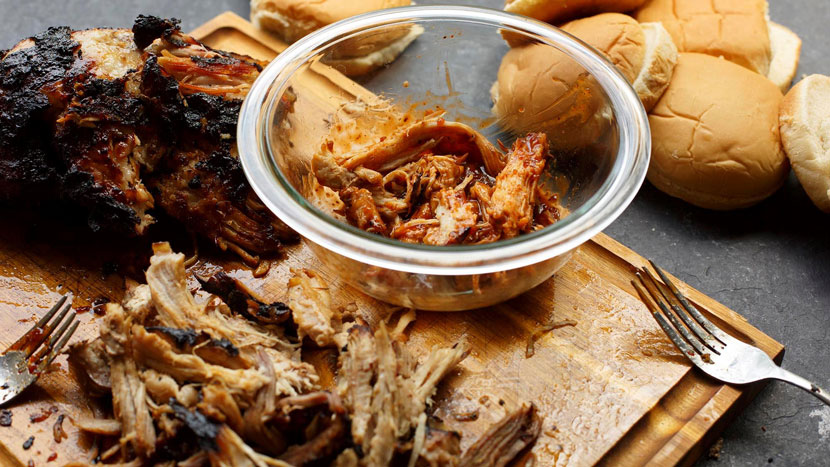 Making Pressure Cooker Meals with Your Multi-Cooker
The multi-cooker is best known for its pressure cooking option, which gives you the convenience of a slow cooker with much faster cooking times. Pressure cooking relies on a plain ol' rule of physics: that increasing pressure increases the boiling point of water, which allows liquid to cook your food at a higher temperature (without burning) so it's ready faster. This also pushes moisture into your food as it cooks, so even tough cuts of meat come out tender and packed with flavor.
You'll really notice a difference on dishes that typically require long cooking times. Brown rice, for example, cooks in just 22 minutes in the multi-cooker, compared to up to an hour on the stovetop. Pulled pork is ready to shred after just 30 minutes of pressure cooking, and dried black beans can go from completely dry to ready in 20 to 25 minutes. 
That time savings expands your options for weeknight dinner, since you can likely cook traditionally longer-cooking dishes in an hour or less - and it also speeds up time for cooking multiple dishes when you're entertaining. 
What Else Can You Do with Your Multi-Cooker?
Your multi-cooker can also free up space in your kitchen, since cooking on these modes can serve as a stand-in for other appliances:
Slow Cook
Making a crock pot recipe? Use the slow cook setting on your multi-cooker to get it done instead. You can make any of your favorite slow cooker recipes, or try out new classics like chicken and shrimp jambalaya or gingerbread oatmeal. 
Sauté
Using the sauté setting turns your multi-cooker into a stand-in for an electric stovetop. Use this setting to get the perfect sear on your meats to lock in moisture, or to brown your onions for extra flavor - without dirtying another dish, like you would if you seared on the stove - before slow- or pressure-cooking your meal.    
Keep Food Warm 
Need a food warmer? Use the multi-cooker. The "keep warm" setting can come in handy for entertaining with dishes like Swedish meatballs that need to be served warm to taste their best. Your multi-cooker also switches to "keep warm" automatically after cooking, so your food will stay ready-to-serve until mealtime.
Specialized Cooking Modes
Your multi-cooker can double as a rice cooker, and it comes with preset options for (white) rice and multigrain cooking. You can also cook soup, stews, poultry, beans and chili on its other preset modes. And the multi-cooker has a setting for making your own yogurt without the need for specialized equipment.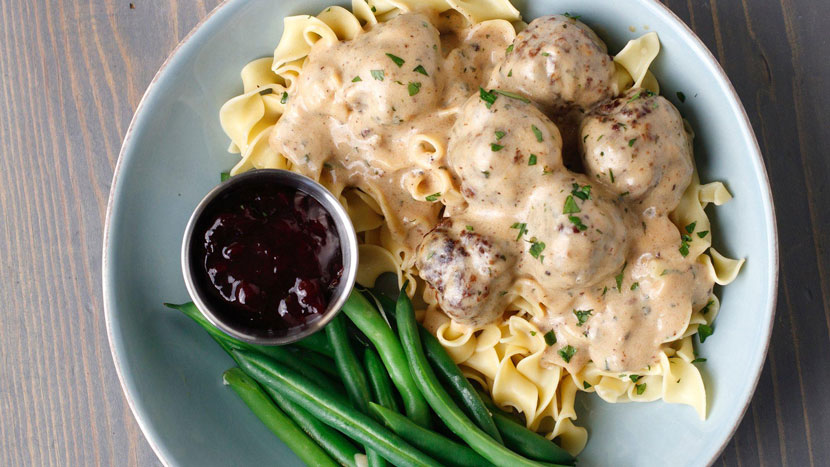 What Can't the Multi-Cooker Do? 
The multi-cooker won't work well for dishes that cook in dry heat. You need plenty of fluid to get your food to pressure, so dry dishes simply won't come to pressure and cook properly. And despite the useful searing option, the multi-cooker will never replicate the flavor of oven-roasted veggies or grilled chicken. Instead, use the multi-cooker to make braised, steamed or boiled dishes, and save roasted and grilled dishes for your oven, electric grill or barbecue. 
Try Pressure Cooking for Your Weekly Meal Prep 
Your multi-cooker's large container and fast cooking times make it perfect for weekend meal preparation, and just an hour or two of food prep on the weekend is enough time to make staples you can eat all week long. Use it to make your rice or quinoa for the week, then simply add an easy entrée, like grilled salmon, along with your favorite veggies, to make a well-balanced meal. Steam a dozen hard-boiled eggs at a time in your multi-cooker - they cook in 8 minutes under pressure - to make deviled eggs or easy egg salad sandwiches during the week.  
Get Started with These Multi-Cooker Recipes
Try pressure cooking with one of these yummy recipes and have dinner on the table in 45 minutes or less.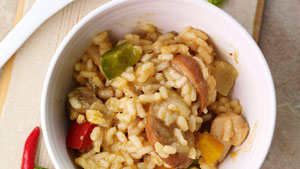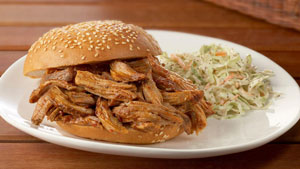 Slow Cooker Barbecue Pulled Pork