There's nothing so heartwarming as one-pot meals served straight from the skillet, slow cooker, or Instant Pot®. They're the best kind of comfort food, especially during the cold months. One-pot recipes can give you an easy mid-week dinner for a large crowd or supplement your make-ahead options.
One-pot meals are also one of the best ways to save time. They are simple to make because they minimize the necessary cooking implements and let one pot do most of the work. (That means minimal cleanup at the end of dining.) Keep reading below and check out our related recipes and articles to find options for one-pot keto, dairy free, Indian, goulash, chicken, and more!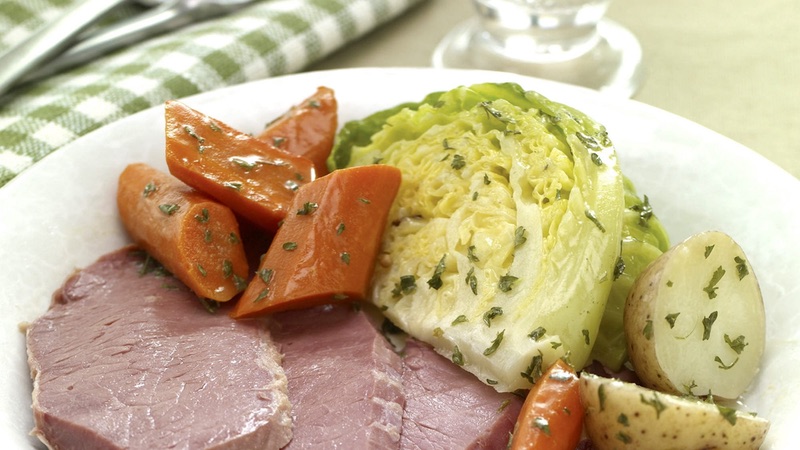 One of the most popular uses for a single pot is for roasts. Thanks to Instant Pot®, which offers both pressure and slow cooking options, you can cook a roast for the whole family in under an hour. This Instant Pot® Herbed Lamb comes with the vegetables cooked at the same time, and with a little quick whisking in the same pot at the end, you'll have a tasty gravy ready at the table.
A single pot can support a whole meal with multiple components. Armed with just a six-quart sauce pot or Dutch oven, you can serve up a traditional Irish dish in the form of this Corned Beef and Cabbage Recipe. It offers potatoes, cabbage wedges, potatoes, and corned beef, all cooked for separate lengths of time.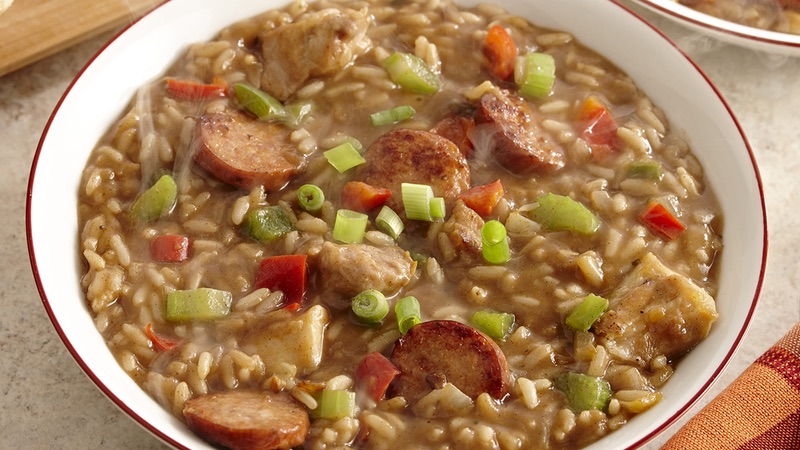 One-Pot Soups and Stews
A single pot can also be a perfect vessel for soups and stews, cooked quickly or to let them simmer for hours, matching your own schedule. The Instant Pot® pressure cooking function is the perfect tool for creating a range of Big Batch Soups in as little as 20 minutes.
Alternatively, create something more substantial using a simple Dutch oven or saucepan with this Chicken & Sausage Gumbo recipe. It can be on the table in 40 minutes with no need for a pressure cooking function. A simple skillet is enough to deliver Black Beans and Rice Chili for the whole family in a little over half an hour. Alternatively, stretch things out over the whole afternoon; four hours in a slow cooker will create a fantastic Slow Cooker Country Chicken Stew.
Browse More Savory Chicken One-Pot Recipe Ideas:
• One-Pot Chicken Bake
• Instant Pot Chicken, Broccoli & Rice
• One-Pot Caribbean Jerk Chicken & Rice
Around the World With One-Pot Meals
One-pot meal recipes can also transport you from the kitchen to anywhere in the world ... like Italy! Consider this simple One Pot Pasta recipe, seasoned with some McCormick® Garlic Powder, or take it up a notch and cook an entire One Skillet Lasagna on your stove top in 30 minutes, with just five minutes prep time. This Instant Pot® Chicken Alfredo Risotto uses some arborio rice and the pressure cooking feature of your Instant Pot® to create easy one-pot meals that will transform your kitchen into an Italian trattoria in just 15 minutes.
Fancy traveling elsewhere? Try one-pot meals Indian or Creole style. 30 minutes and a skillet will deliver this Louisiana-style Easy Jambalaya Recipe, or you can treat your family to an East Indian favorite with a softly-simmered Slow Cooker Chicken Rice Curry.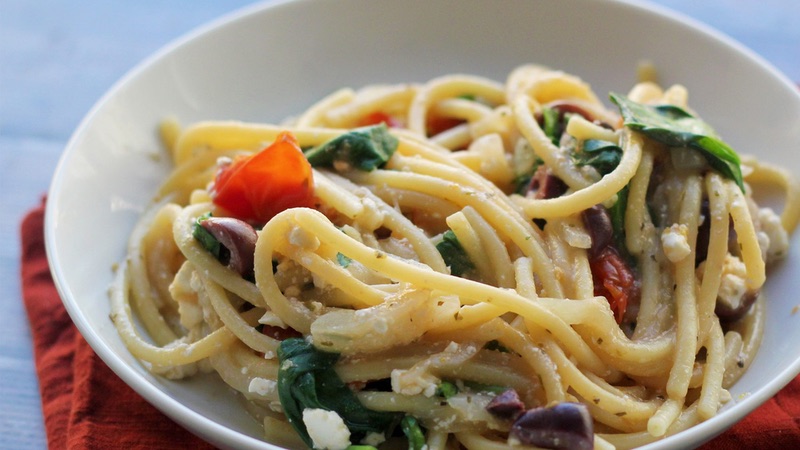 Versatile and Easy One-Pot Recipes
A single pot is versatile enough to match all tastes and times of the day. There are a variety of one-pot vegetarian meals to choose from, including this One-Pot Spaghetti with Feta and Kalamata Olives. If you liked ending the day with a one-pot meal, why not start tomorrow with one too? Breakfast options include this Bacon and Potato Breakfast Skillet Hash, or a Hash Brown Breakfast Casserole Recipe.
The other great aspect of one-pot meal recipes is that they lend themselves to batch cooking and meal prep. With a large enough pot, there will be plenty of food left over for tomorrow, or even to freeze for meals further down the line. And with so many recipes on offer, a single pot is all many families will need in their kitchen most of the time.
Keep Your One-Pot Meals Fresh and New
Easy one-pot meals are a necessary staple for every cook, whether it's for a big family or for a boost to your weekly meal prep.
• For Your Next Taco Night, Switch to One-Pot Taco Soup
• Check Out Our Recap of 10 Favorite Winter One-Pot Recipes
• Try Mexican Stuffed Peppers and Other Keto-Friendly One-Pot Meal Ideas
• For a Quick Casserole, Sauce or Soup, Check Out Our Coconut Milk Recipes for Dairy Free One-Pot Options
• Try One-Pot Goulash for a Classic Favorite
• Don't Forget to Rotate in the Go-To Versatile and Easy One-Pot Meal – One-Pot Pasta!
• For More Vegetarian One-Pot Options, Try Our Vegetarian Chili
Need help planning your weekly meals? Save your favorite food, dessert, drink recipes and organize your ingredients with McCormick Meal Planner.