It's official. 2019 is the year of keto. Low in carbs, high in fat, this super satisfying diet has grown exponentially in popularity over time and is showing no signs of slowing down.
Is Coconut Milk keto?
Yes! Coconut milk can be part of a keto diet.
This creamy, slightly thick dairy substitute has taken the keto landscape by storm as one of the bigger breakout trends.
The keto diet (or ketogenic diet) is typically high in fat, moderate in protein, and low in carbohydrates. This diet provides about 70-75% of needed calories from fat, 20-25% from protein, and about 5% from carbohydrates. 
On the keto diet, high carbohydrate foods including cereals, breads, grains, sugar, root vegetables and most fruits are avoided. 
Foods generally eaten on the keto diet include meats, fish, poultry and eggs, leafy greens and other non-starchy vegetables, high fat cheeses, butter and cream, nuts and seeds, avocados, berries, coconut oil and high fat salad dressings.
And if you're wondering what makes coconuts keto, it's because they're high fat and low carb, thanks to compounds called MCTs (medium chain triglycerides). So, coconut milk is a no-brainer choice for high flavor while on keto.
Grab a few cans of Thai Kitchen Coconut Milk for your pantry and get ready to whip up a batch of tasty recipes featuring this versatile ingredient.
Take your coconut milk keto obsession to the next level, by checking out our favorite coconut milk keto diet recipes below: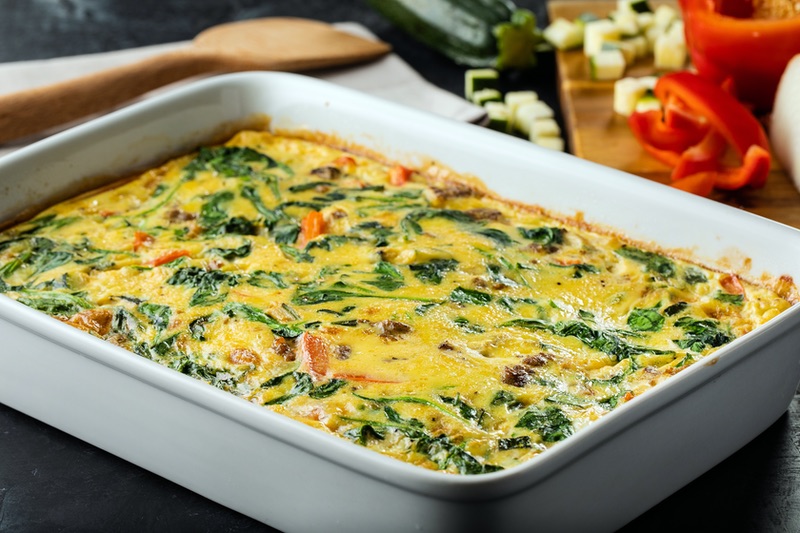 Big fan of breakfast but hate all those dairy only options? Problem solved. This fluffy, homemade egg casserole is the perfect dairy-free breakfast recipe for those on a keto diet.
Packed with savory sausage, crunchy zucchini, red bell pepper and spinach, this breakfast casserole with sausage and egg uses Thai Kitchen Coconut Milk, a deliciously creamy dairy substitute, to add a rich consistency.
Top off with a dash of ground black pepper to season for a breakfast that'll power your day.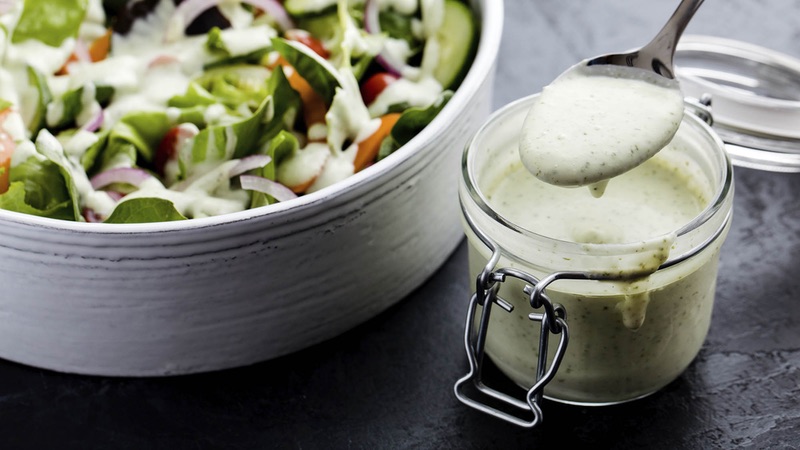 Keto-inspired dressing that's also dairy-free? We promise, it's not too good to be true.
Stick to your diet plan plus add a boost of flavor to salads, grilled chicken, or your favorite keto recipe with this tart yet refreshingly creamy coconut cilantro lime dressing.
Combine garlic powder, salt, lime juice, ground black pepper, and chopped fresh cilantro with coconut milk for a homemade dressing done in 5 minutes.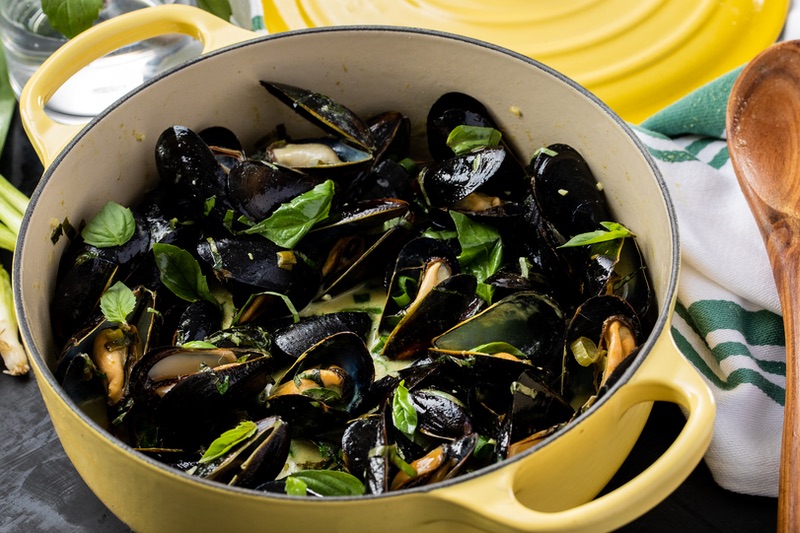 Got a soft spot for the meaty, slightly chewy texture of mussels? Now you can enjoy both with this hearty, spicy green curry mussel recipe.
Marinated in a green curry sauce thickened by creamy coconut milk, these mussels are an excellent keto dinner option for those who want to enjoy the taste of the sea.
With crunchy green onions, Thai basil and minced garlic, this exotically flavored one pot meal is the perfect coconut milk keto dish to keep you on track.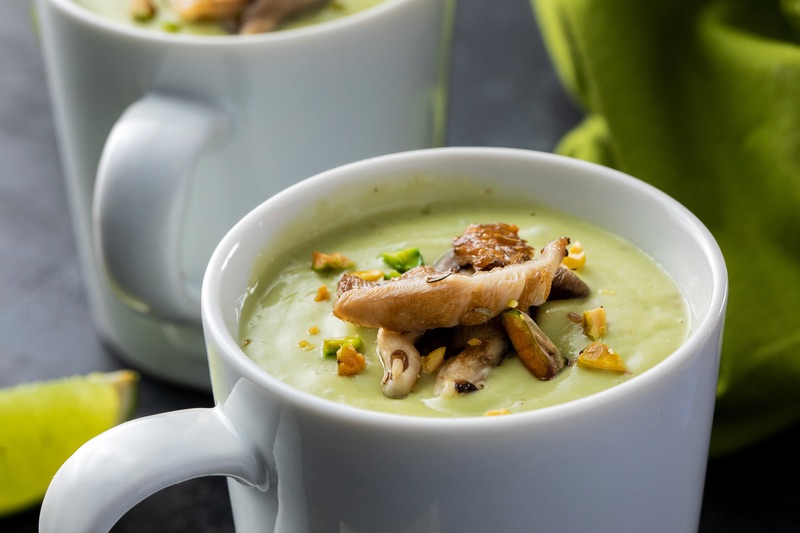 Feeling under the weather but want to remain dedicated your diet?
This velvety smooth avocado soup is blended with cucumber, mint, smoky crushed chipotle pepper; and topped with thyme,  sea salt-seasoned oyster mushrooms, and chopped pistachios.
Stimulate your senses with a soothing sip of this coconut milk keto soup and enjoy!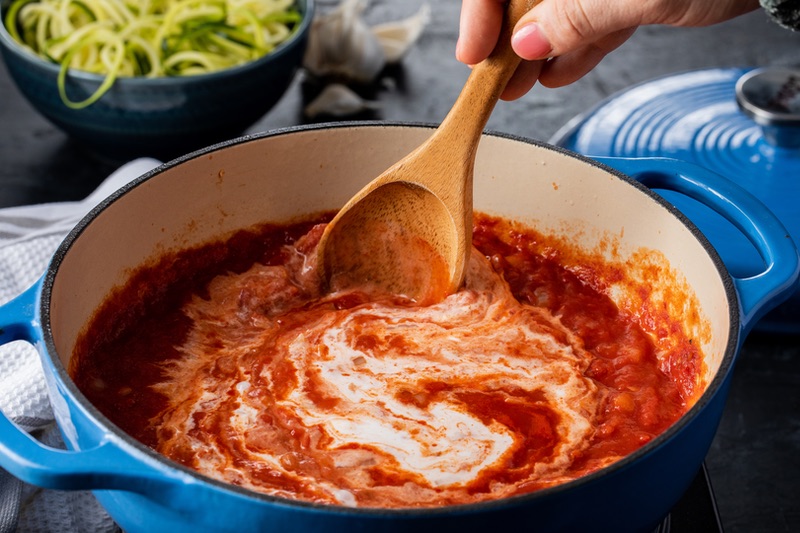 Craving pasta? We promise you won't miss the carbs too much when you top a bowl of zoodles with this homemade, 10-minute dairy-free tomato sauce.
Finely chopped yellow onions mixed with a can of crushed tomatoes, Perfect Pinch Italian Seasoning, and minced fresh garlic make this homemade tomato sauce a no-brainer for when you want a serious punch of flavor without all the guilt.
Make sure to swap out the 1 tsp of sugar in this recipe for a non-caloric natural sweetener of your choice, and you've got a creamy tomato sauce that's also keto.
Disclaimer: This should not be taken as medical advice. You should consult a health care professional before starting this or any other diet.