When the cold hits, it's easy to think your only option for food is to order out. But who really wants to get out of a warm, cozy bed and pajamas to get the door for the delivery man?
We've got a better (and might we add wayyy tastier) solution to keep you warm this cold weather season. And all you'll need is an Instant Pot® and a few McCormick herbs and spices to ensure maximum flavor with minimum effort.
Warm yourself up with 10 of our top Instant Pot® recipes, ranging from chilis to soups to stews, for a one and done, one pot solution to winter hunger.
Winter Instant Pot® Recipes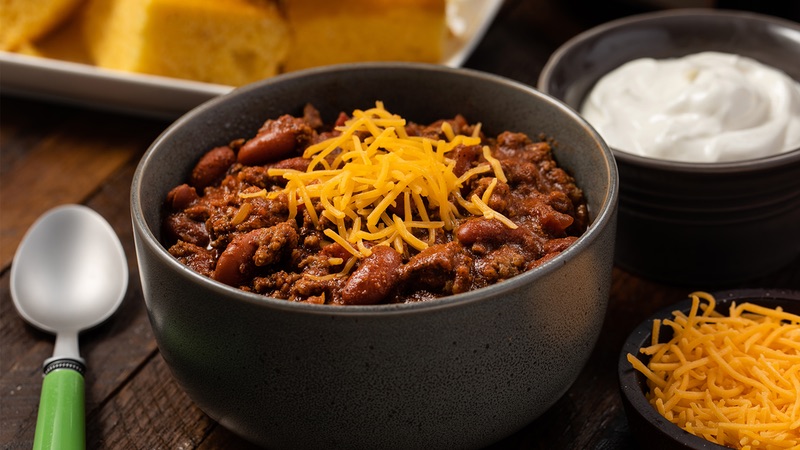 This pressure cooker chili takes only 10 minutes to prep and 15 minutes to cook. Whether you're gearing up for the big game, camping out at a tailgate party, or simply in the mood for a hearty, warm bowl of chili, you can't go wrong with this recipe.
Just pick up some lean ground beef, canned diced tomatoes, kidney beans, tomato sauce, and a pack of McCormick® Chili Seasoning Mix.
Try the full Instant Pot® Chili recipe here!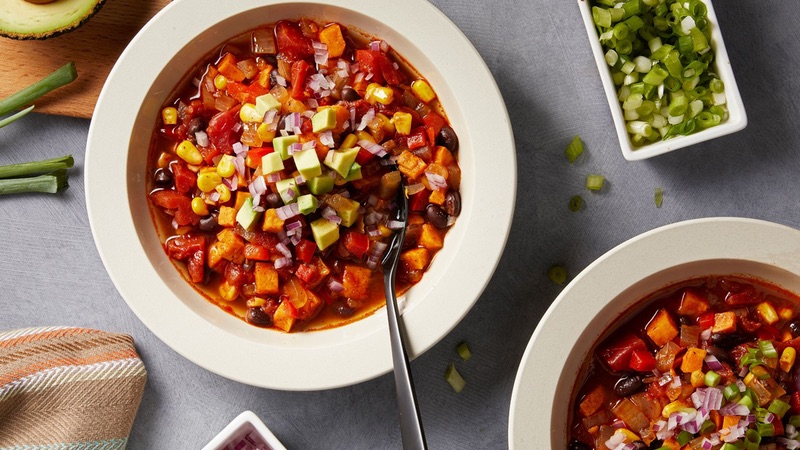 Not in the mood for meat? Try this vegan chili made with chopped red pepper, yellow onion, hearty sweet potato, crunchy corn, and savory black beans for a chili so good you'll forget there's no beef in it. Use to flavor and dig in.
Did we mention it's less than 200 calories? It's perfect if you're looking for a guilt-free hearty chili recipe, but are staying mindful of your eating in the New Year.
Get guilt free + tasty veggie chili right here.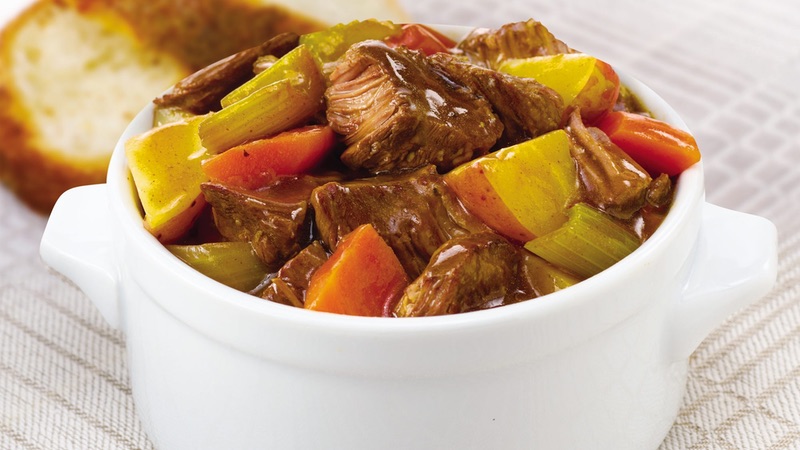 Enter the ultimate winter comfort food recipe: beef stew. Cubed beef seasoned with McCormick® Slow Cookers Hearty Beef Seasoning plus a wide assortment of veggies (we're talking celery, onions, potatoes, and carrots) turn this Instant Pot® beef stew recipe into a surefire family favorite.
Try your hand at this easy beef stew recipe here.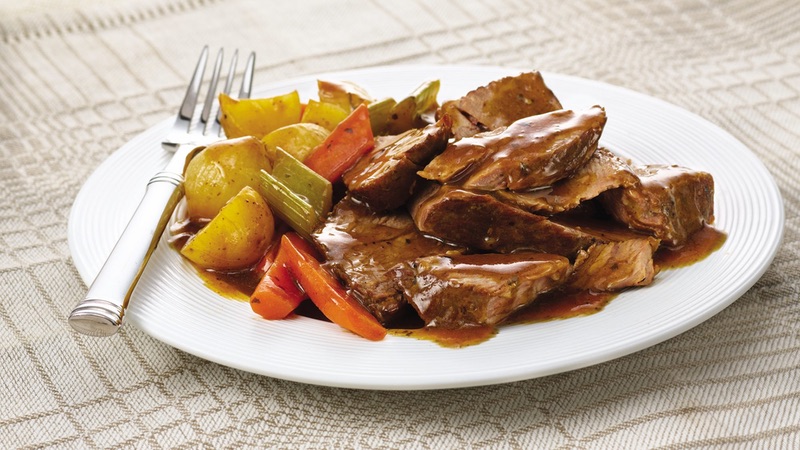 Spending most of your day snuggling up under the covers and binge-watching the latest season of your favorite TV show is a breeze with this Instant Pot pot roast recipe. Take care of Saturday night dinner (or lunch) with just 10 minutes prep time.
Mix up a package of Slow Cookers Savory Pot Roast Seasoning with textured boneless chuck roast and your favorite veggies (we love carrots, onions, and celery – but feel free to experiment) for almost instantaneous flavor.
Dig into this easy pot roast recipe here!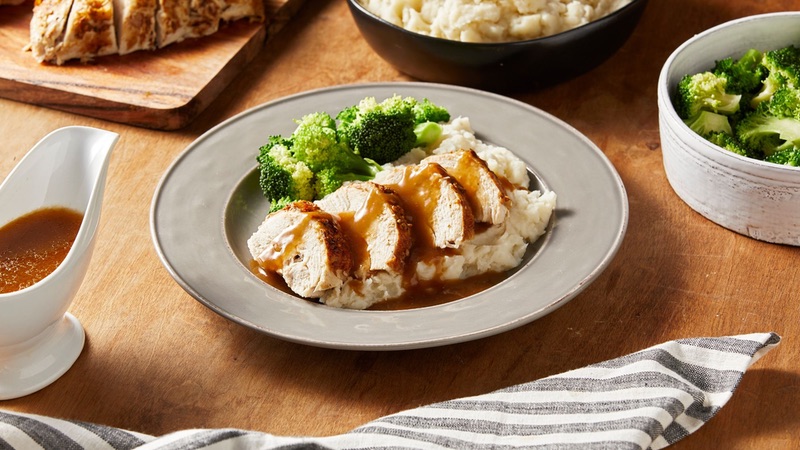 There's simply nothing like a rosemary chicken recipe to warm you up during the winter. This Instant Pot whole chicken recipe with savory gravy drizzle will keep you nice and toasty – plus you'll have plenty of leftover chicken for lunch and dinner the next day.
With just 5 minutes of prep, McCormick® Garlic and Onion, Black Pepper and Sea Salt All Purpose Seasoning, chicken stock, some cornstarch, water, and oil, you can have an entire chicken dinner ready for devouring in under an hour.
Easy rosemary chicken is yours for the taking right here.
Turkey isn't just for Thanksgiving. Relive your holiday memories (and create new ones) with this easy turkey and potatoes recipe.
Herbs and spices ranging from garlic powder to paprika, sage, thyme, and black pepper take this basic turkey recipe from average to absolutely delicious.
Check out the video above for a full run down on how to make Instant Pot turkey – plus get the full turkey recipe here.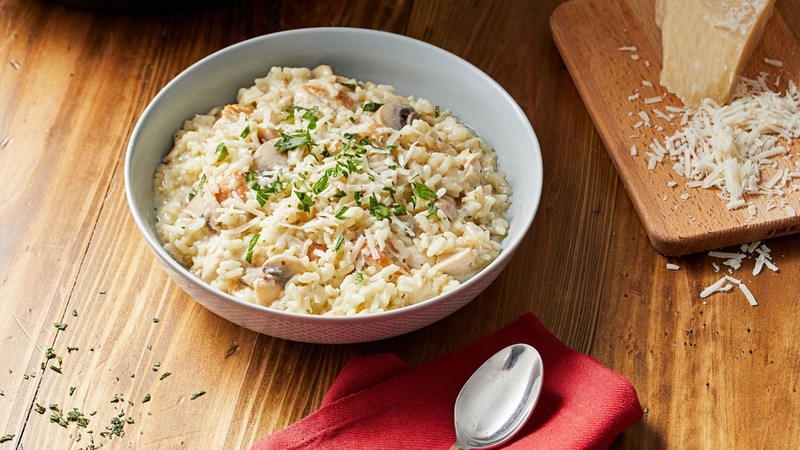 Nothing feels more like a homemade meal than our Instant Pot chicken risotto recipe. The bonus? This chicken risotto is made Alfredo style thanks to the Creamy Garlic Alfredo Sauce Mix, Parmesan cheese, and chopped fresh parsley.
Our warm pressure cooker risotto features hearty mushrooms, crunchy onions, and boneless chicken in a buttery risotto base. Trust us, you'll be coming back to this recipe well past winter.
Make your own Instant Pot risotto here!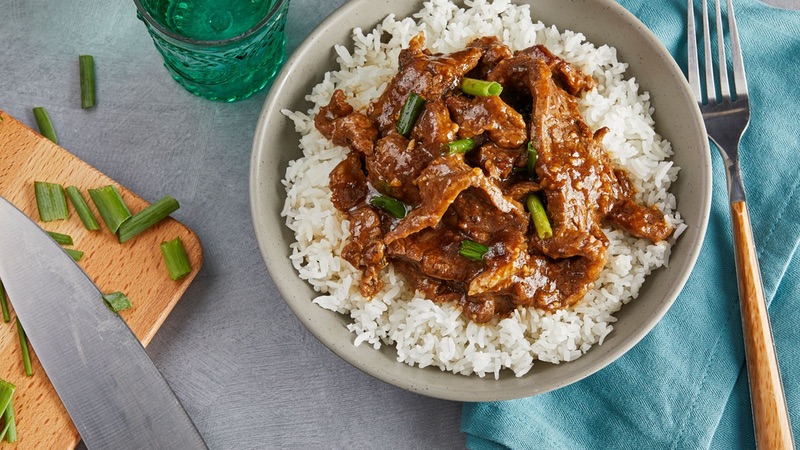 Love beef stir fries but want a simpler, one and done version? We've got the perfect recipe for you. Get stir fry flavor with our Beef Stir Fry & Vegetables Seasoning Mix – just add in brown sugar, soy sauce, corn starch, a bit of water, and oil along with thinly sliced flank steak. Brighten it up with some chopped green pepper and enjoy this beef stir fry in less than 30 minutes.
Try out this Instant Pot stir fry here!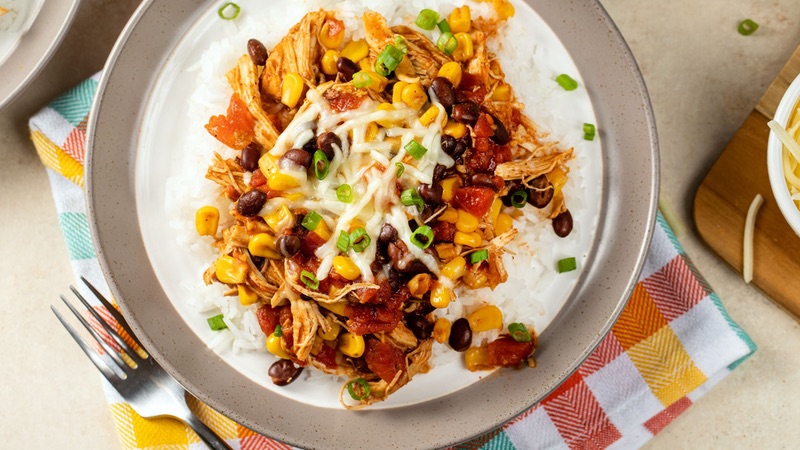 Fiestas aren't just for New Year's or warmer weather: now you can have a party right on your plate with this Mexican-inspired Instant Pot chicken recipe.
Shredded chicken over rice with all your favorite veggies - corn, black beans, and tomatoes - make this versatile Mexican chicken recipe a delicious addition to your weeknight dinner arsenal. Serve as is or as a burrito in flour tortillas to help bring the party to your dinner table (or food tray) with shredded cheese, sour cream, chopped cilantro, and green onions for toppings.
Get the party started with this fiesta chicken recipe here.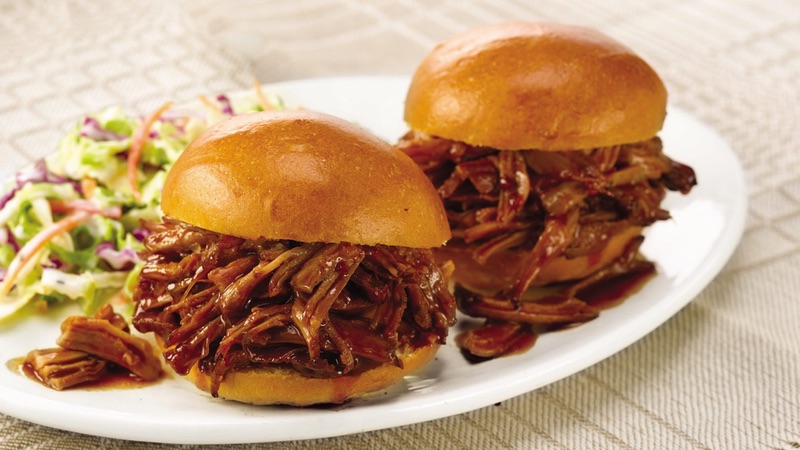 Got a pulled pork craving? Indulge yourself with a BBQ pulled pork recipe that's so tasty (and easy) you'll wonder why you didn't always make it this way.
Requiring only 6 ingredients, this BBQ pulled pork is sweet and tangy (thanks, Slow Cookers BBQ Pulled Pork Seasoning and French's Tomato Ketchup) and falls right off your fork. Perfect for game night as a slider recipe option. Simply serve on your favorite sandwich bread or roll and pat yourself on the back for a job well done.
Get BBQ in the winter time with this Instant Pot pulled pork recipe here!
More Multicooker Recipes
Looking for more recipes to use with your Instant Pot? Check out these multicooker recipes plus learn about all the ways you can use a multicooker here.