Halloween is the perfect time to get playful with your entertaining – it's already less traditional and more experimental than Thanksgiving or winter holiday celebrations – and purple dishes give your party an instantly recognizable theme. What's more, the theme could introduce you to new purple foods (purple potatoes, anyone?) that could become staples your family enjoys year-round.
So bring on the blackened bright purples, dark amethysts, and royal plummy hues. Use these tips to create dreadfully delicious purple foods – and put together the ultimate purple Halloween menu your guests will never forget: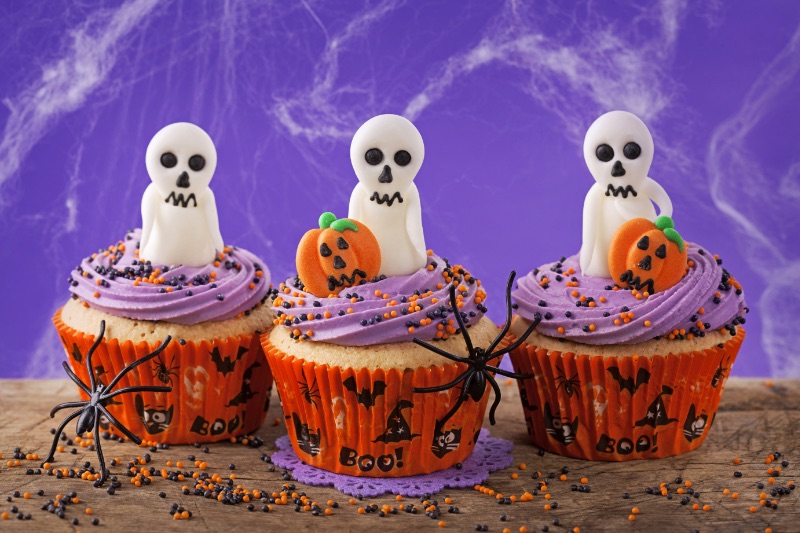 How to Make Your Halloween Food Purple
When it comes to making a purple Halloween menu, you've got a few options to include shades of violet at every course.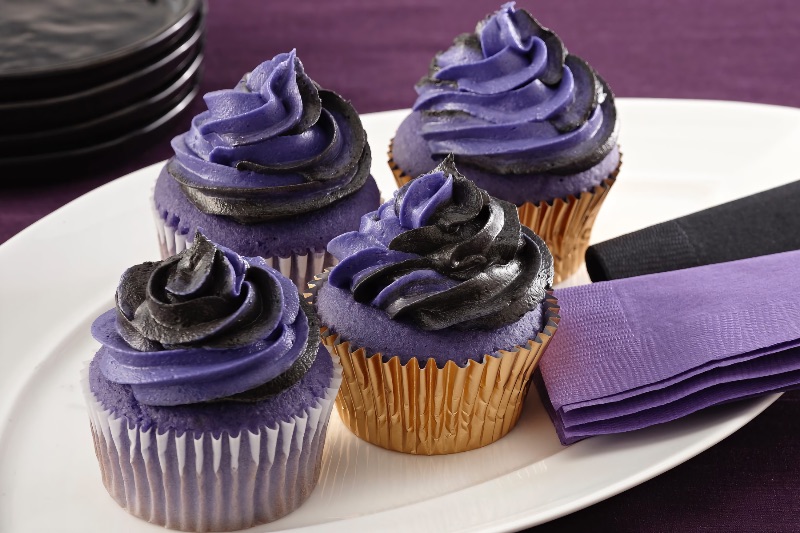 Use Food Coloring
Need a haunting hue in seconds? Use food coloring! Mix pink and blue McCormick® Neon! Food Color to create a deep purple for cakes, frosting, drinks and more. Use a drop or two of McCormick® Black Food Color to create an even stormier shade.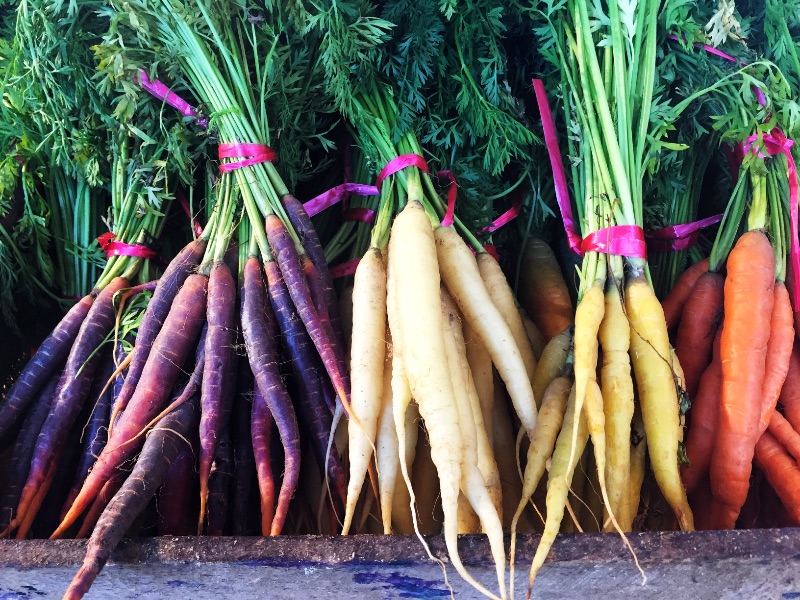 Serve Purple Fruits and Vegetables
While food coloring might be the simplest way to add purple color in most situations, it might not work for every dish. Add spooky purple hues – plus plenty of fresh seasonal flavor – to your starter and main courses by using purple produce. Serve dishes featuring purple vegetables like eggplant, purple carrots, purple potatoes and beets, as well as purple fruits like blackberries, blueberries, plums and concord grapes.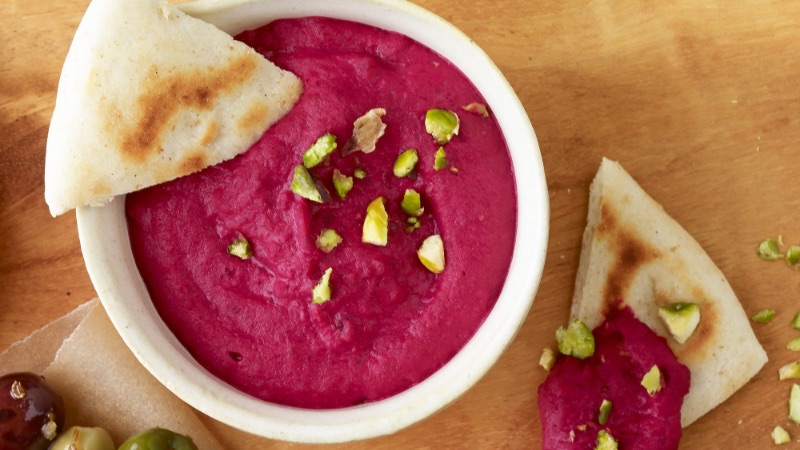 Use Purple Produce as Food Coloring
Another option? Combine the two approaches above by using purple veggies as natural food coloring. Add a spoonful of pureed beets to your white bean dip: bonus points if you use ghost and pumpkin cookie cutters to make your own Halloween-themed pita chips. Or use ube, a deep purple yam, to add bright purple color to your desserts.
And, psst – if you love the all-natural aspect of DIY food coloring but would rather save time for trick 'r treating, try our Nature's Inspiration food coloring instead.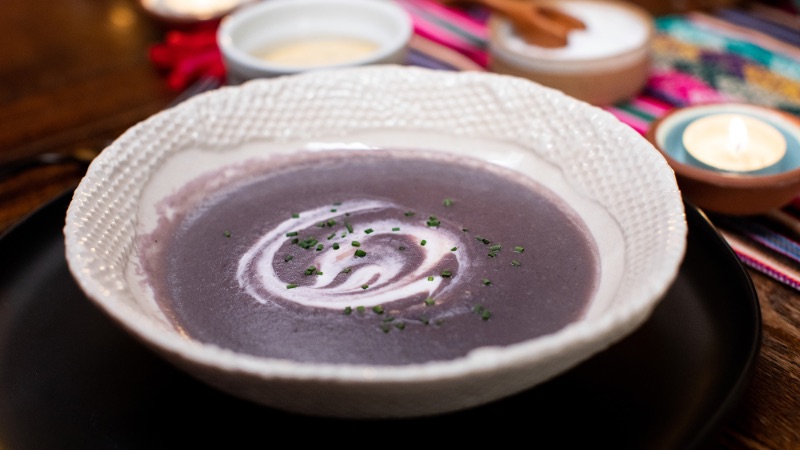 Start Your Frightening Feast with Apps
An array of purple dishes are bound to delight your guests. A Peruvian purple potato soup looks right at (haunted) home on any Halloween menu, and features complex flavors from Peruvian seasoning that are sure to impress. Serve it with a few purple sides – like this purple potato salad or purple corn spring rolls – for a spooky but sophisticated first course.
If your monster bash leans more toward party food than sit-down dinner, make a platter of purple finger foods. A blackberry pepper glaze gives this pepper wing recipe a Halloweeny look, especially if you garnish your platter of wings with extra berries and sliced plums.
Other finger foods can go violet, too. Put a Halloween twist on deviled eggs by using food coloring to make the filling purple or to turn classic hummus into purple "zombie guts."
Finally, don't overlook your salad! This blueberry balsamic vinaigrette has a gorgeous stormy color that can spookify your greens, while classic coleslaw recipe made with purple cabbage with a pleasantly eerie hued purple cabbage slaw. Create a haunted salad bar with other themed toppings – like shredded purple carrots, black olive "eyes" and cucumber slices sporting sliced jack-o-lantern faces.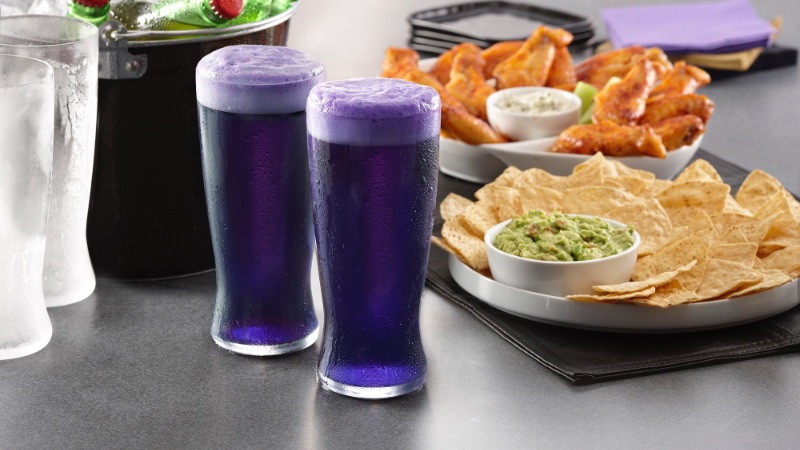 Sip Spooky Purple Drinks
When it comes to crowd-pleasing potions, food coloring is your new best friend. Add red and blue food coloring to water to make purple ice cubes that'll make any cocktail frightfully fun. Or go next-level and use a glove as an ice mold to float a purple "hand" in your punch bowl – like we did for this green lagoon punch.
Alternatively, use a few drops of food coloring to transform any clear or light-colored cocktail into a purple Halloween treat. Try it with this purple beer, sparkling cider or even a pumpkin pie spice pina colada.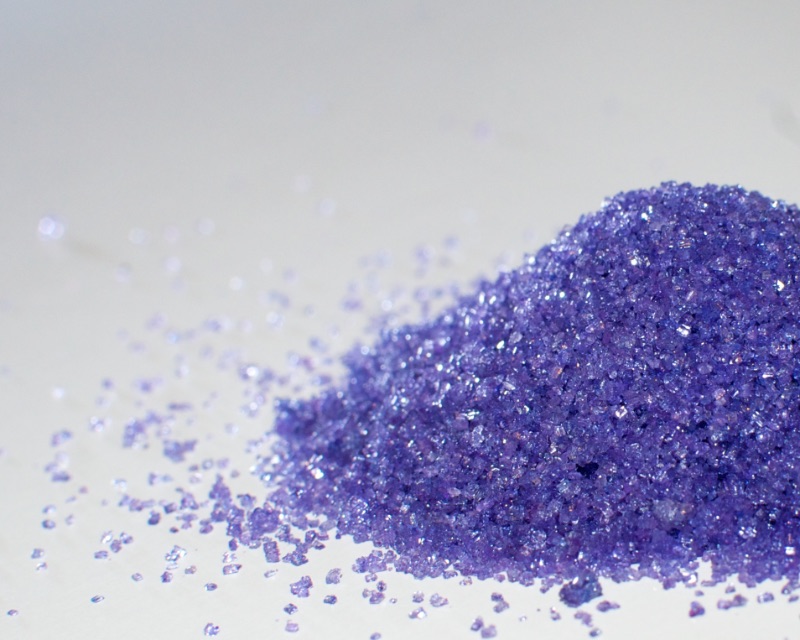 Add even more purple to your presentation by rimming your cocktail glasses with colored decorating sugar. A colorful sugar rim lets you serve any Halloween drink your heart desires – from ghost busted cocktails to perfectly spiced apple juice – while sticking to your purple theme.
Make Mysterious Purple Entrées
Main dishes might seem tougher to fit into a purple theme – but not if you use naturally purple fruits and veggies.
Catch a haunted hayride to your local farm (or farmer's market) to pick up fresh blackberries. Then serve your guests Colombian-inspired stuffed chicken rolls topped with a vibrant purple blackberry sauce. Or, top filet mignon with a purple glaze made from blackberries and red wine for a very grown-up take on a Halloween entrée.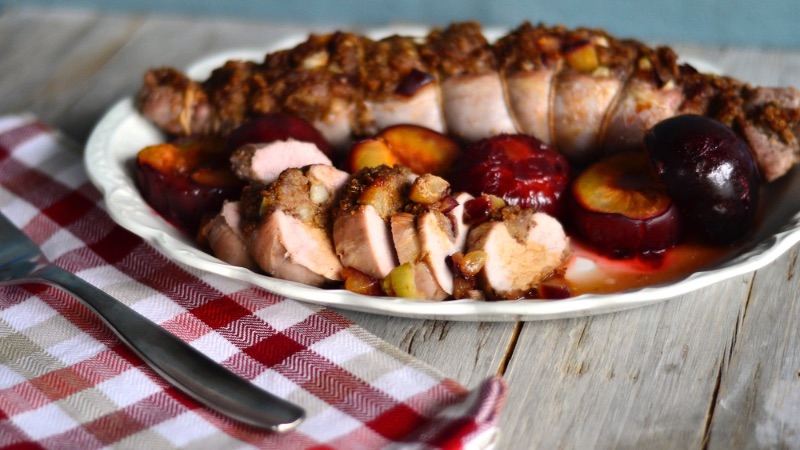 If your trick 'r treating schedule leaves little room for gourmet cooking, turn to food coloring, instead. Use it to transform white pasta sauce into a satisfying purple version of easy Halloween alfredo. Or simply use purple produce as a side dish or garnish for your main, like we did with this roast pork tenderloin with a cinnamon plum stuffing.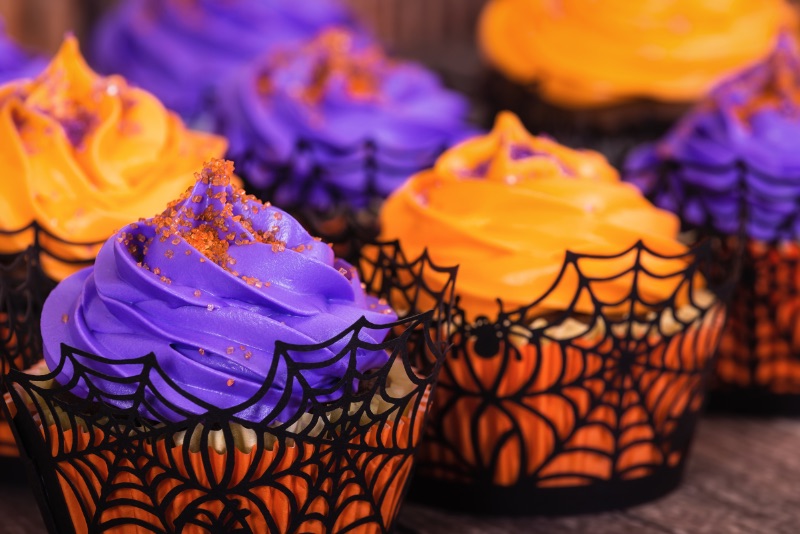 Finish Up with Frightening Purple Desserts
Halloween is the time for treats – and, thankfully, there's no trick to whipping up a tray of purple sweets. Of course, purple frosting can turn your Halloween monster cupcakes or gothic-inspired purple and black cupcakes. But you can also use it to make a tie dye cake that's purple all over. Simply mix cake batter in 3 to 4 shades of medium, deep purple and black, then top with deep purple frosting for the ultimate treat – or use shades of deep neon purple, neon green and black to create a ghostly "ectoplasm" cake - all courtesy of McCormick Neon Food Colors.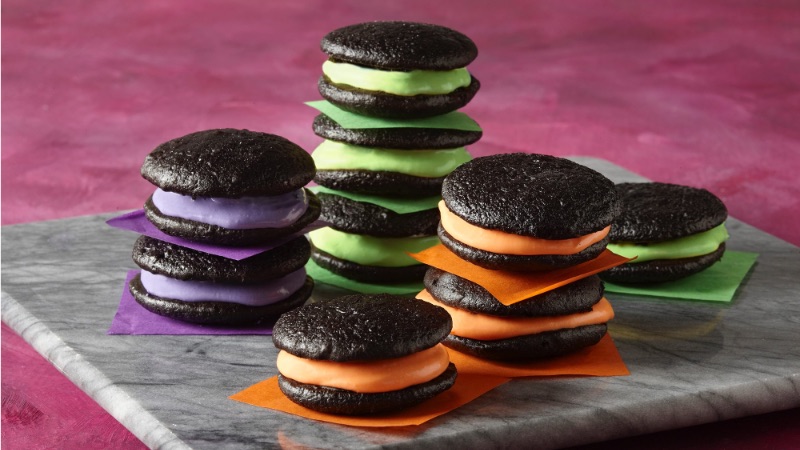 Purple Treats
Food coloring can also lend a Halloween twist to traditional fall treats. Add a few drops of blue food coloring to give this red candy apple pie a pretty plum hue, or mix blue and red food color to make classic vanilla cheesecake glow purple. Alternatively, you can use food coloring to make a tray of purple cookies, complete with black velvet whoopie pies, light-as-air meringue cookies and jewel-toned iced autumn leaf cookies.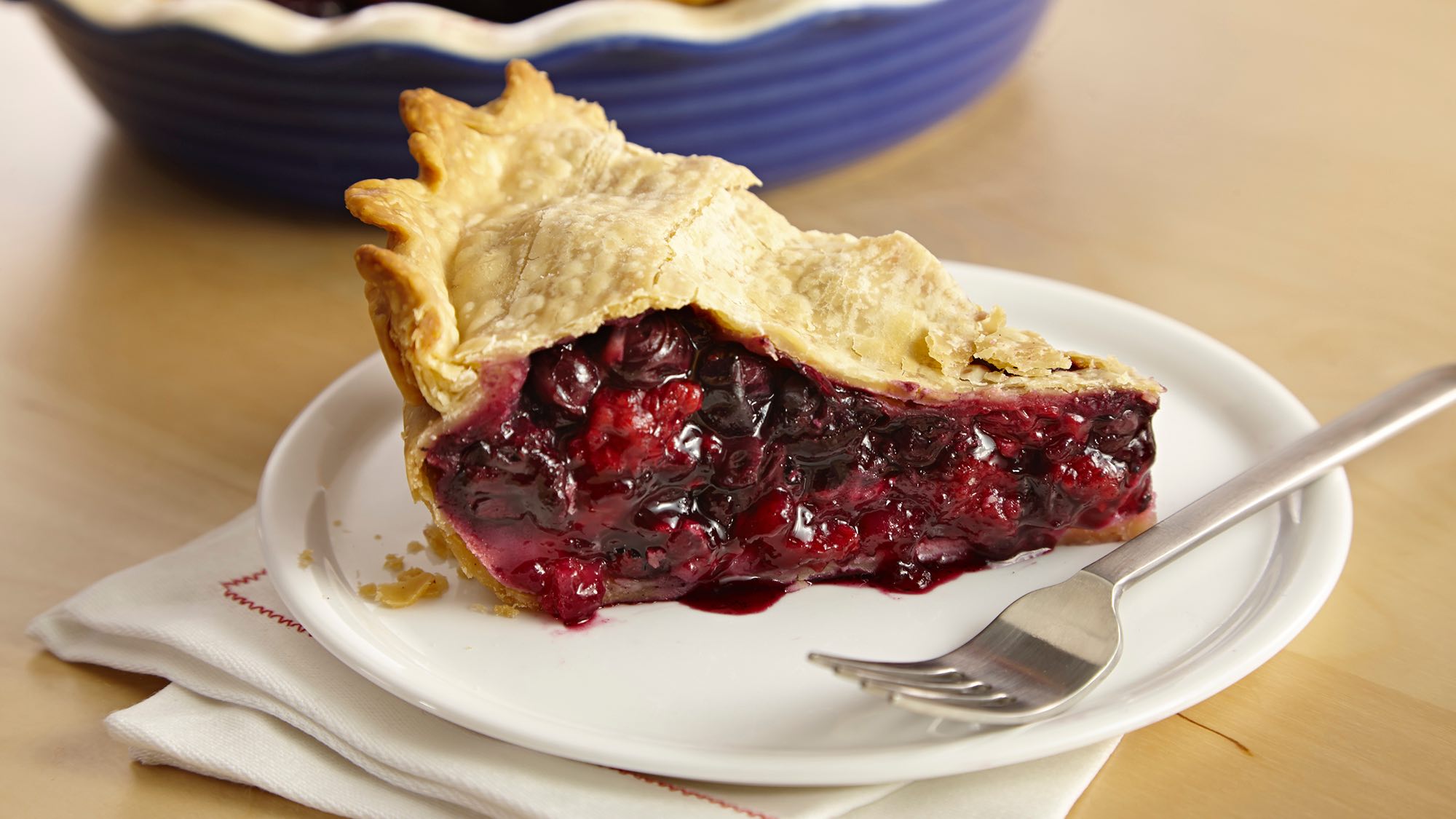 Purple Fruits
Of course, purple fruits also make for spine-chillingly delicious desserts. Use blueberries and blackberries to bake mixed berry pie (or crisp) or free up your oven by making a creamy lavender no-bake blackberry pie instead. Finish up with a "poisoned plum" fruit salad made from your sliced purple plums, concord grapes, blackberries and a hint of vanilla extract.
Round out your dessert table with a few bowls of purple Halloween treats, like blackberry candy corn, and you've conjured up an all-purple feast that'll keep your guests fueled for a night of trick 'r treating and apple bobbing.
Looking for even more Halloween inspiration? Learn how to DIY your Halloween treats, pick and carve pumpkins, or create your own spooky Halloween menu here.

Want to take it a step further? Make your own cookie and candy bar inspired treats and discover new Halloween recipes now!