First it was unicorn lattes, then it was mermaid toast. The past year's food trends have been all about color and, well, there's a new hue invading our Instagram feeds.
Meet ube (pronounced, ooh-bay), a yam native to Southeast Asia that has recently gained popularity stateside thanks to its deep purple color. While its social media buzz may make ube seem new, it has long been a staple in Filipino cooking. Ube's mild, slightly earthy and nutty flavor makes it easy to incorporate into desserts, and its striking color means it will make any dish instantly more photogenic.
In other words, it's the perfect ingredient if you want to make Pinterest-worthy desserts. And it can also be a great entry point to explore Filipino cuisine. Read on to learn how to use ube to make your cooking even more show-stopping, and how to work more Filipino meals into your family's menu.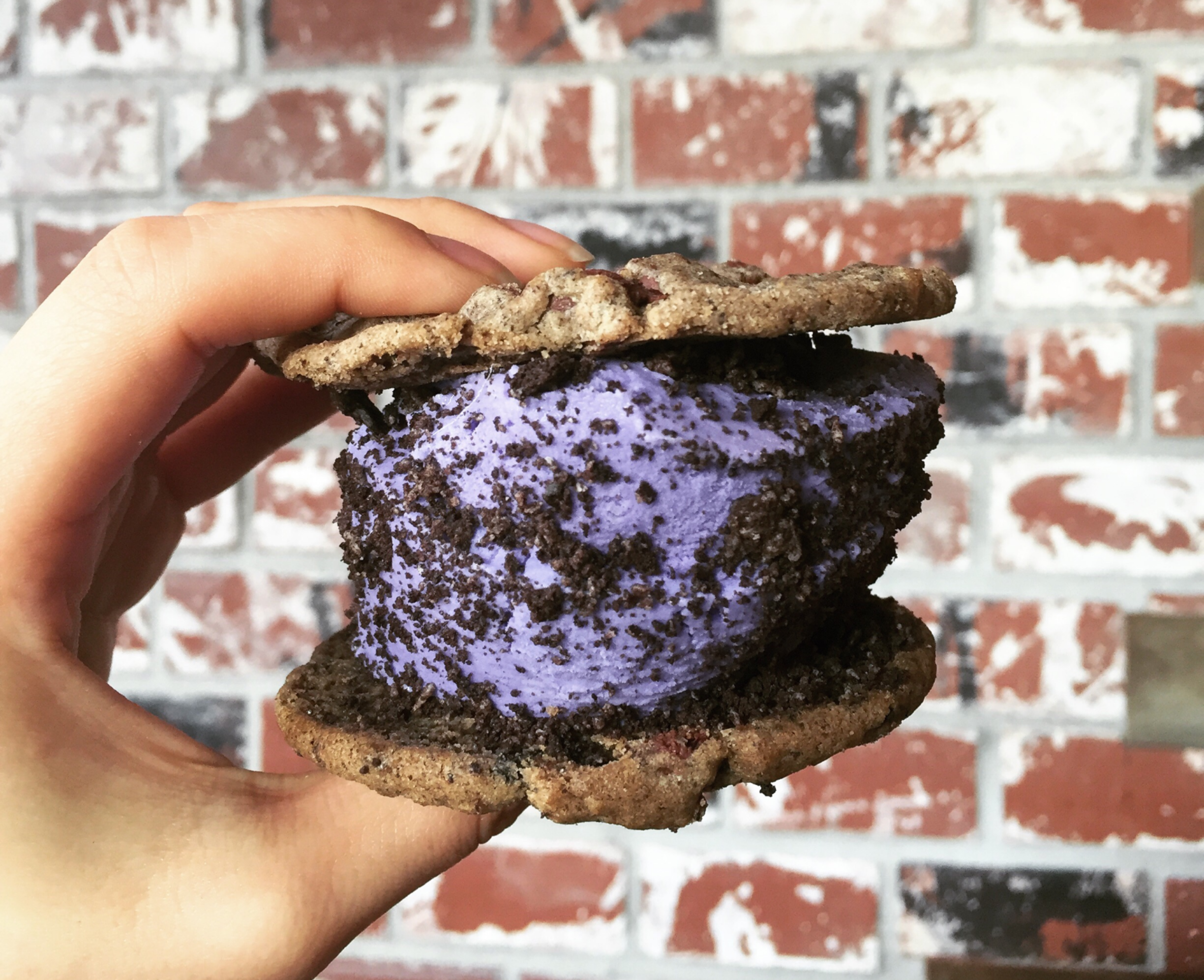 Where To Find Ube in the United States
Since it's still a somewhat niche food stateside, tracking down ube might take some work. Check Filipino markets first or shop online. You'll find fresh yams, powdered ube, ube flavor extract, and flash-frozen grated ube (sometimes labelled grated ube jam).
If you picked up fresh ube, you'll need to cook and grate it before using. Powdered ube needs to be cooked in water in a saucepan until it forms a paste, similar in texture to pureed sweet potato. Grated ube or ube extract are ready-to-use, so they're your easiest options as you experiment with ube desserts.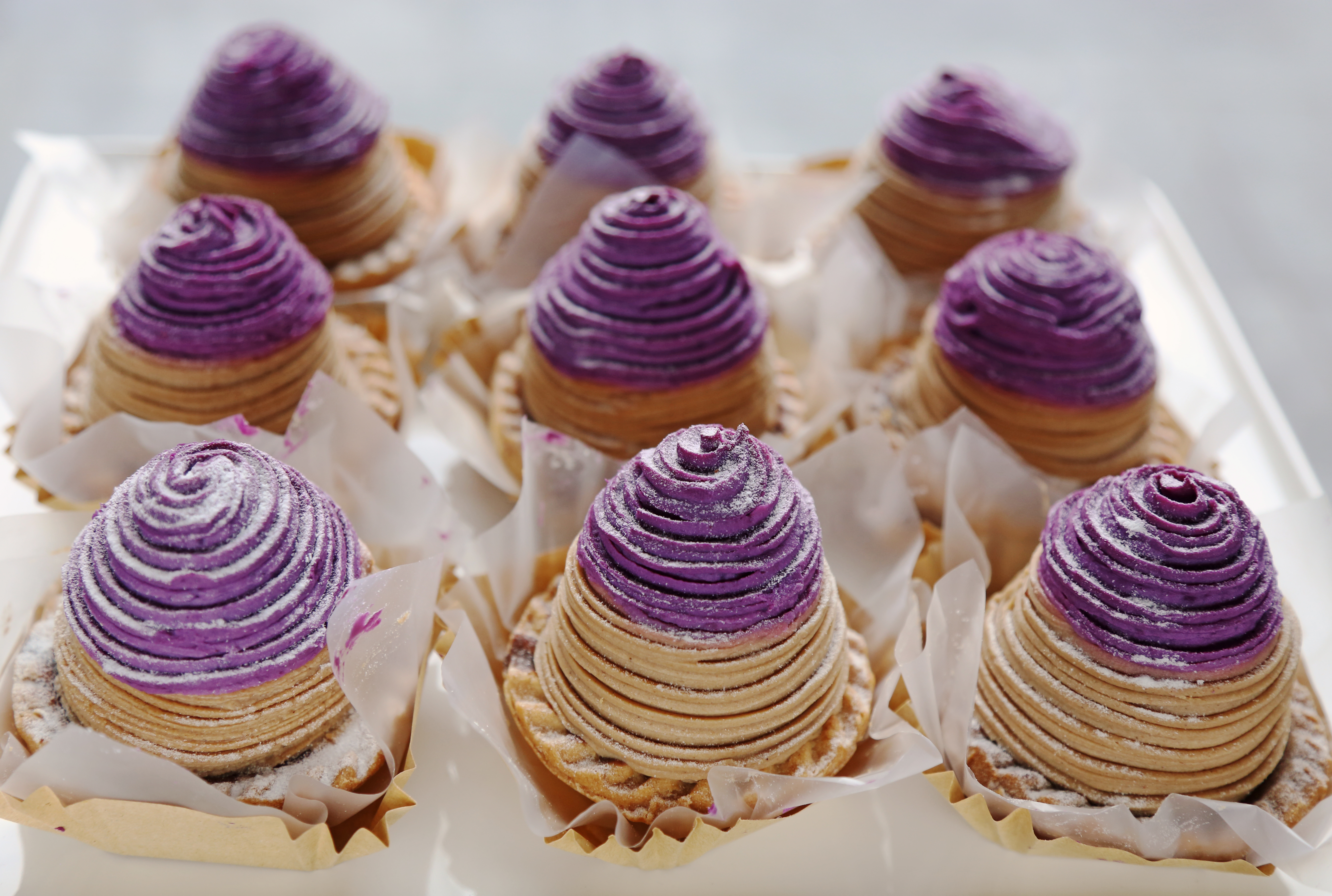 How to Add Ube To Your Desserts
It's easy to up the visual impact of your desserts by adding ube, and these are the best starting points to introduce ube to your cooking.
Ube Ice Cream
DIY no-churn ice cream is the dessert of summer, and adding ube makes your cone look as amazing as it tastes. Your easiest option is to add a spoonful of ube extract to the ice cream base before freezing. Or simply stir in a spoonful or two of grated or rehydrated powdered ube until the ice cream reaches your desired hue.
Enjoy the ice cream on its own or use it to make ube ice cream sandwiches, like this simple no-bake cookie dough variety. You can also use it as a topping for fluffy waffles.
Ube Cake and Cupcakes
Royal purple cake? Yes, please! Keep it simple by using ube extract to add flavor to your favorite vanilla cake recipe, and amping up the color with purple food coloring as needed. You can also use real grated ube for rich flavor. Keep in mind that grated ube adds moisture as well as flavor, and can yield a denser and moister cake than simply adding extract.
Don't forget the icing! Add ube extract to your favorite buttercream frosting recipe and frost your cake to Pinterest-worthy perfection.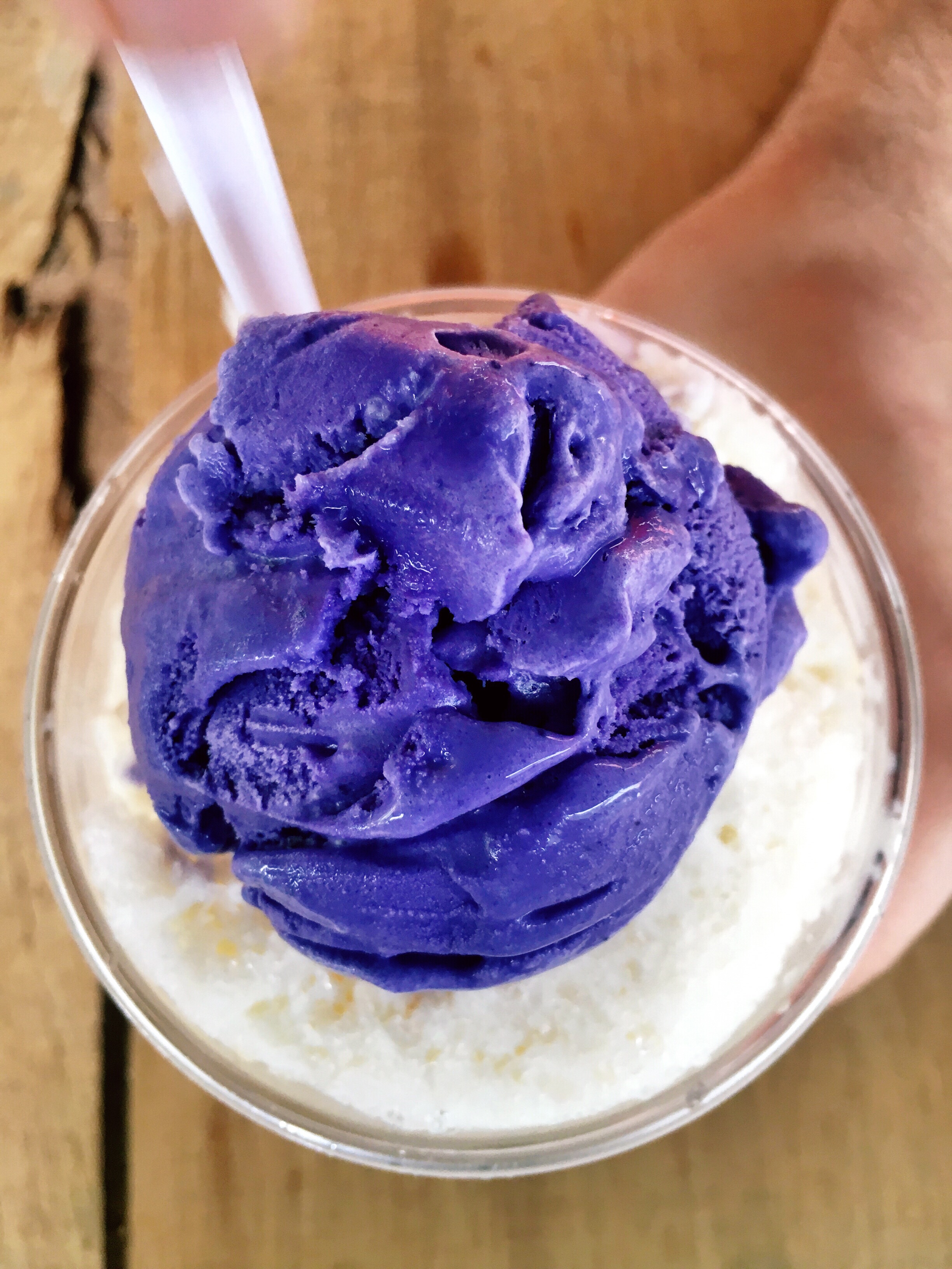 Make Other Ube Desserts, Too
If you're hooked on ube after trying out ice cream and cake, create more delicious ube dishes! Add some ube to sugar cookie dough to make gorgeous purple cookies, or stir ube into cheesecake mixture to make beautiful purple cheesecake. Blend ube ice cream into milkshakes, or use an ube and cinnamon sugar mixture as the filling for purple cinnamon rolls that will take your brunch to the next level.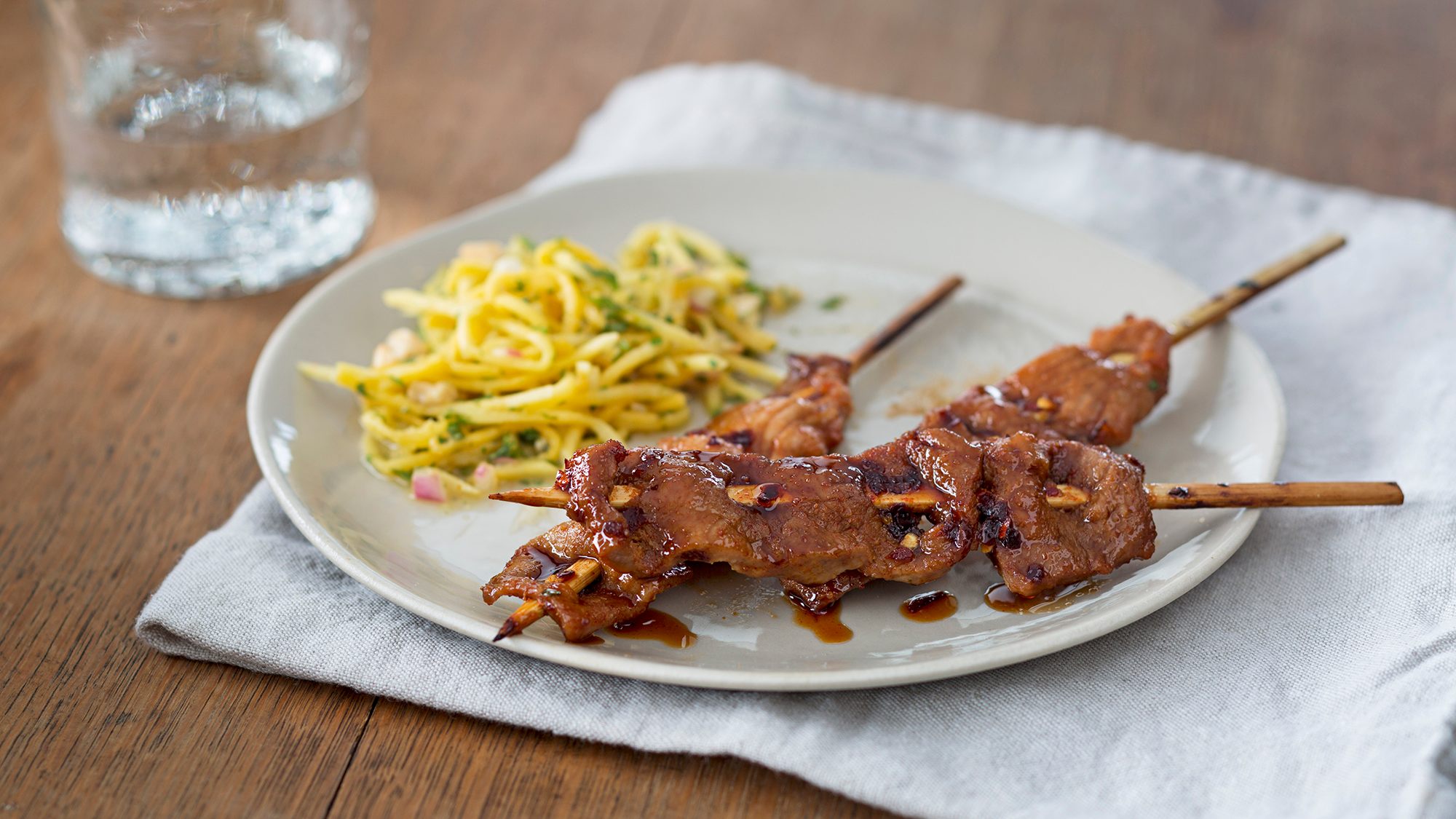 Enjoy More Filipino Foods
Ube's mild taste makes it an easy entry point into Filipino cooking, so take the opportunity to try out new flavors. Get dinner on the table quickly with these easy and satisfying Pinoy Pork BBQ skewers — a popular Filipino street food that'll please adults and kids alike — served with a side of green mango slaw. And whip up a batch of banana ketchup. It's perfectly seasoned with garlic, jalapeno, allspice and turmeric to add Filipino flavor to hot dogs, burgers, chicken or pork (and make all your BBQ dreams come true).
Exploring Filipino cuisine helps you to enjoy ube as more than just a trend, and who knows — you just might find your family's new favorite meal!