One of the most exciting aspects of purchasing (or renting) a new pad? Hosting a (COVID-safe) housewarming party, of course! Sure, it can be intimidating. After all, what you decide to serve says just as much about you as a homeowner and host, as how you've chosen to decorate. 
Not to worry. We're fully on board as your co-party planner – providing unique, chic, and easy appetizers for a housewarming party (as well as tasty ideas for hostess gifts), that will help you kick off a lifetime of fun and happiness in your new place! As part of the full lineup in our housewarming menu, we also included several desserts!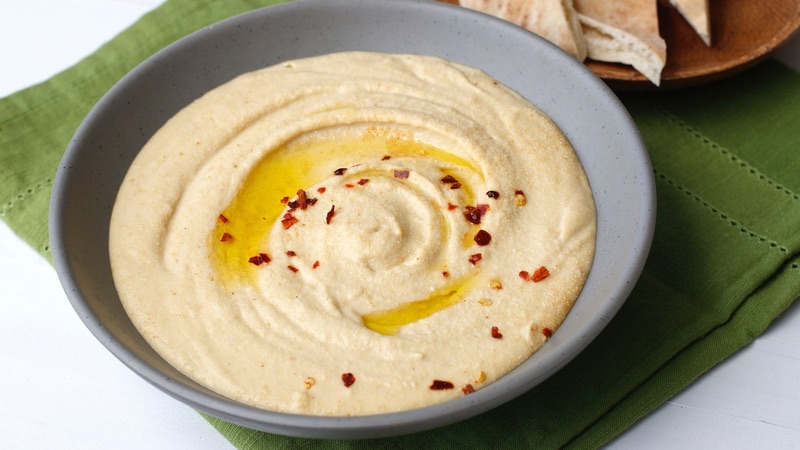 Housewarming Party Appetizers
Check out our choices for easy appetizers for your housewarming party. There is a flavor for everyone here, including all-time favorites like our savory roasted garlic hummus and – for something a little sweeter – our baked brie puff pastry cranberries spinoff.
What would a party be, without a bodacious dip? This homemade roasted garlic hummus dip recipe is a classic way to kickstart your housewarming appetizers, and it's absolutely packed with flavor, thanks to vibrant additions of ground cumin, crushed red pepper, and roasted garlic powder. That said, you can puree your chickpeas with anything you please – especially if you put in a housewarming gift request for this McCormick Gourmet™ Organic Essentials Set!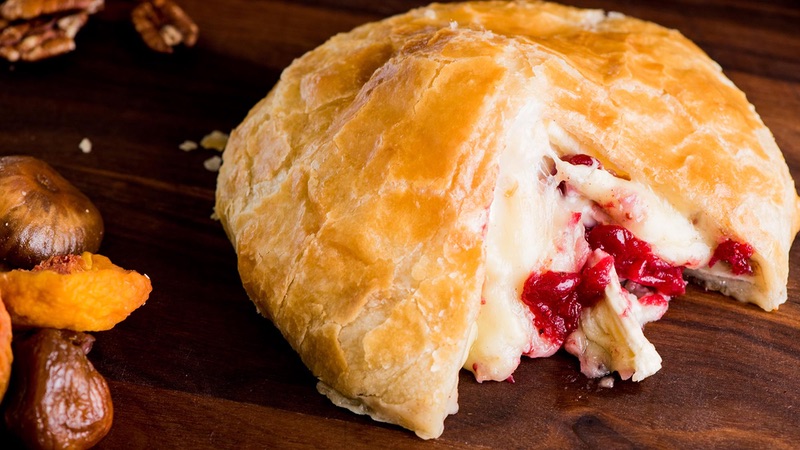 No need to assemble an elaborate cheese board when hosting a housewarming. Keeping a handy list of easy baked brie appetizer recipes can give you a cheese matched to every occasion. Our baked brie puff pastry cranberries spinoff leverages cranberry chutney to ensure this makes it to your housewarming appetizer recipes list. A round of warm and runny brie, slathered in spicy chutney and swaddled in buttery puff pastry is sure to steal the show.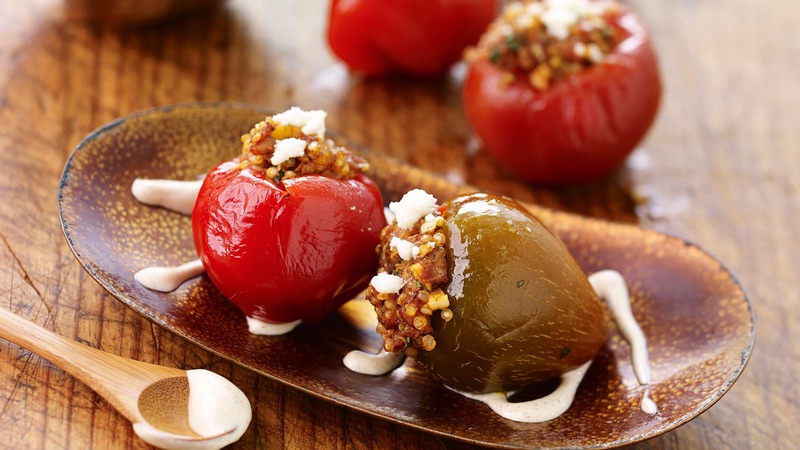 Hosting a housewarming is all about clever substitutions to keep it fresh. Switch up the popular chorizo jalapeno poppers with a chili pepper. Chili poppers are a favorite and, stuffed with savory Mexican chorizo, these pickled chili pepper poppers will heat up your soiree in a really big way.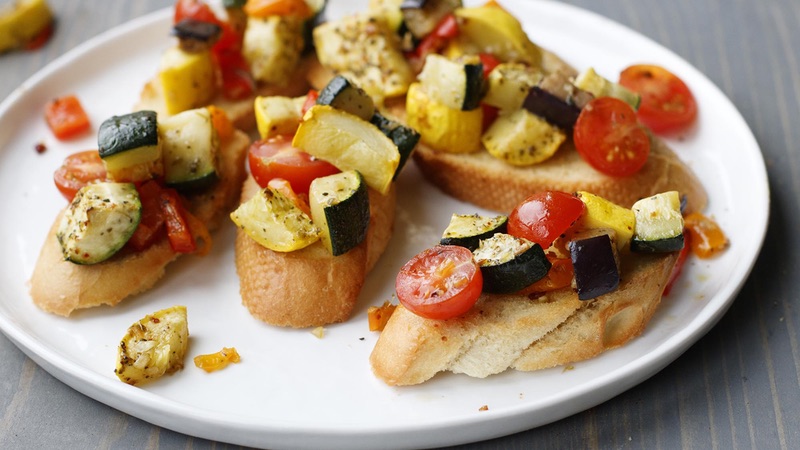 Practically the poster child for easy and elegant entertaining, this simple-to-assemble roasted vegetable bruschetta makes a great showcase for seasonal vegetables. Assemble your roasted vegetable bruschetta recipe on gluten-free bread or crackers as a friendly alternative for your guests with more restrictive diets.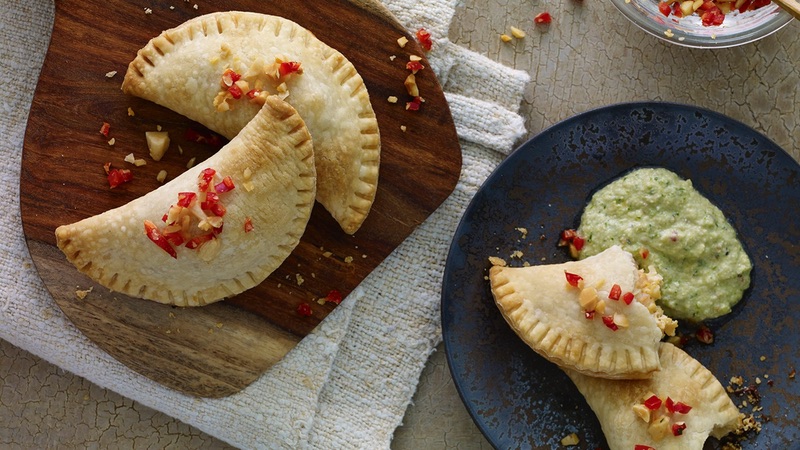 When it comes to housewarming food ideas, we're all about steering clear of expected nibbles like shrimp cocktail. Not that sweet, pink prawns can't make a splashy party appearance. Next time you need to spice up your shrimp, stuff them into these empanadas de queso fresco! This unusual housewarming appetizer tucks shrimp with creamy queso fresco inside of crescents of dough, to make empanadas for dipping in tomatillo salsa.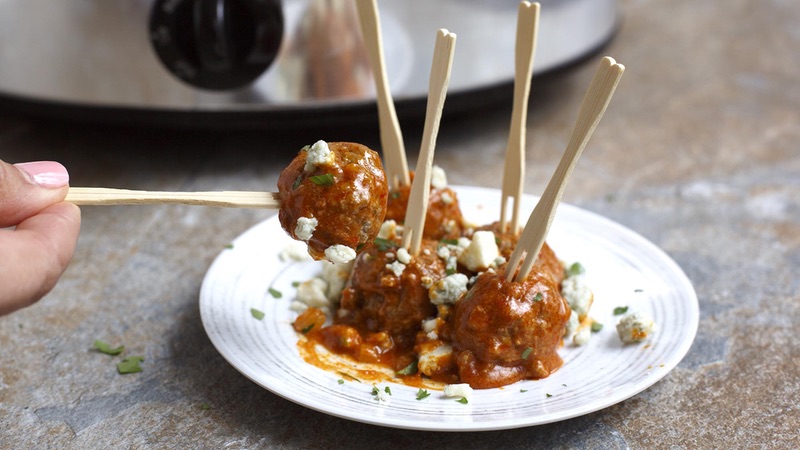 A meat-based bite that comes together in minutes? See what happens when buffalo chicken meatballs meet cajun meatballs. There's a reason these savory, beefy, buffalo-inspired, bite-sized balls are a go-to housewarming party food.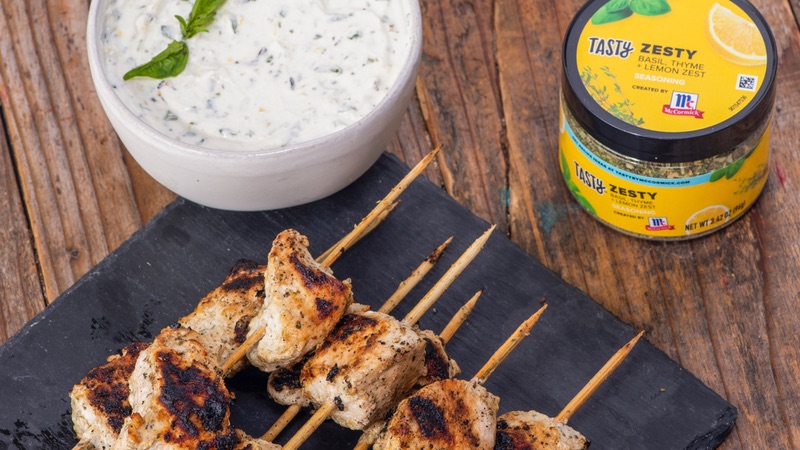 You're never too old to get a kick out of eating chicken off of sticks. Especially when they're infused with oodles of grownup flavor, courtesy of Zesty Seasoning from our Tasty Seasoning Kits. 
Housewarming Desserts
Your housewarming party food ideas wouldn't be completed without a dessert lineup. Check out our top favorites to make sure your guests experience a full housewarming menu.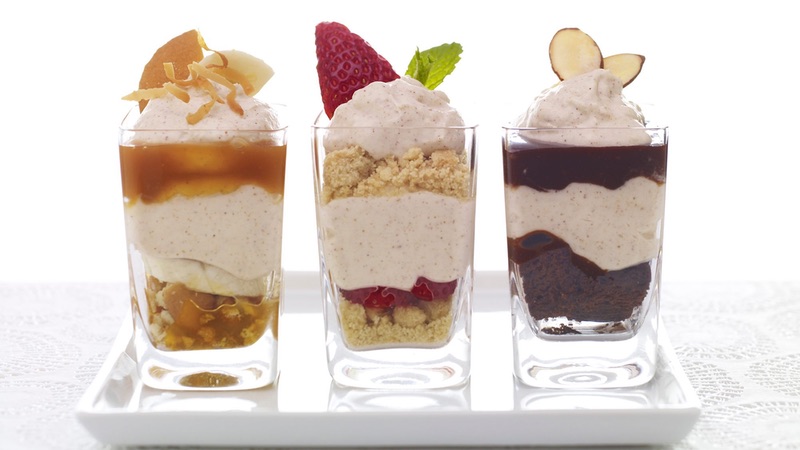 Don't worry about appealing to vanilla vs. chocolate people. Ideal housewarming desserts, our creamy mini mousse cakes can be made in a range of flavors, to win over sweets eaters of all sorts. This mini mousse cups recipe for Pumpkin Pie Spice Minis has serious seasonal flair, but you can switch it up with Fudge Brownie Minis, Strawberry Shortcake Minis, Banana Cream Minis, easy Mini Chocolate Mousse Cups, and more. Bet you can't taste just one!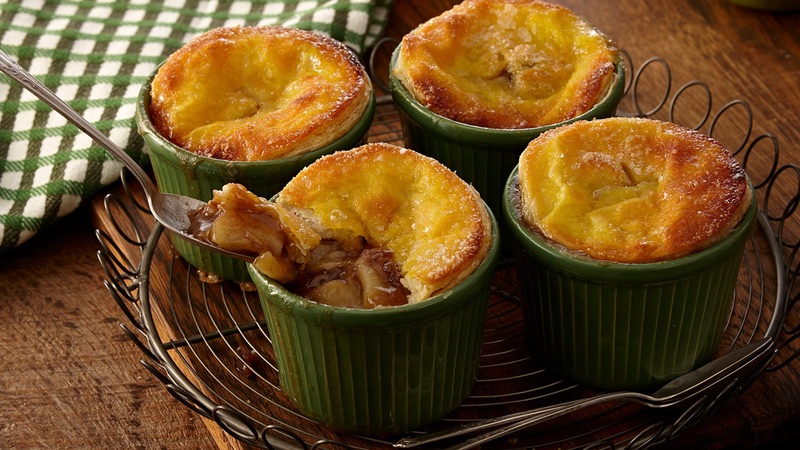 These adorable, mini apple pie bites will be the apple of everyone's eye. Look no further if you've wondered how to make mini apple pies. Brimming with spiced fruit drizzled with sea salted caramel, and crowned with puff pastry, they'll immediately assert you as the hostess with the mostest.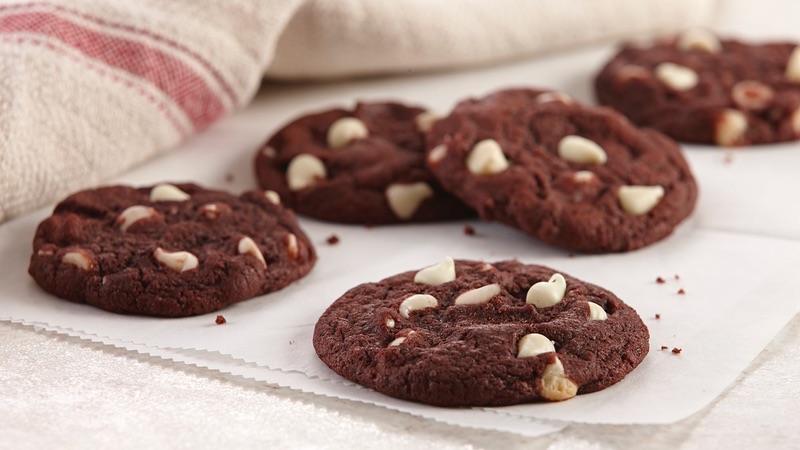 To complete our housewarming desserts, what's black and white and red all over? These ruby-tinged, red velvet inspired cookies! Our red velvet white chocolate chip cookies have all of the decadent fudginess you love in the classic cake, all wrapped up in a white chocolate chip-studded package, that can be easily eaten with one hand. 
Check Out Other Housewarming Party Food Ideas:
Get help planning your weekly meals, save your favorite food and drink recipes and organize your ingredients with McCormick Meal Planner.