From chicken chow mein to beef noodle soup, Chinese food is an ever-popular staple for delivery and takeout. You can live your best Chinese food life when you learn how to make Chinese food at home.
Great Chinese recipes range from Cantonese and Szechuan delicacies to homestyle versions of Chinese takeout dishes you'll find in cities like New York or San Francisco.
Options are endless. Whether you're into traditional Chinese food, vegan Chinese food, or low-carb Chinese food, there are amazing Chinese food recipes you can make at home.
Chinese Spices And Seasonings To Try In Your Cooking
Choosing the right spices and seasonings is a big part of mastering Chinese food recipes. Here are five wonderful spices to get you started:

Tasty Chinese Stir-Fry Recipes
With traditional Chinese food, meals usually have two elements: a starch or source of carbohydrates like rice, noodles, or steamed bread, and an accompaniment such as meat, fish, or vegetables. Chinese stir-fry recipes offer something for everyone.
Bok choy has been cultivated in China for thousands of years. Our Beef and Bok Choy Stir-Fry recipe offers a scrumptious modern take, with Unsalted Beef Stock, sirloin steak strips, sliced water chestnut, and chopped Chinese cabbage.
Looking for another quick, delicious way to get your greens and protein? Dig into our Gluten-Free Stir-Fried Beef and Broccoli. Featuring Gluten-Free Brown Gravy Mix, it's easy to make at home, ready to serve in half an hour with cooked rice.
Seafood lovers go wild for the Shrimp and Broccolini Stir-Fry, best-prepared with a wok or large frying pan. The scent of fried garlic and sesame seed is heavenly. Another can't-miss option is Stir Fry Sesame Chicken and Vegetables, including sliced red pepper, onions, and snow peas – and we've got a gluten-free version of this Chinese food recipe as well.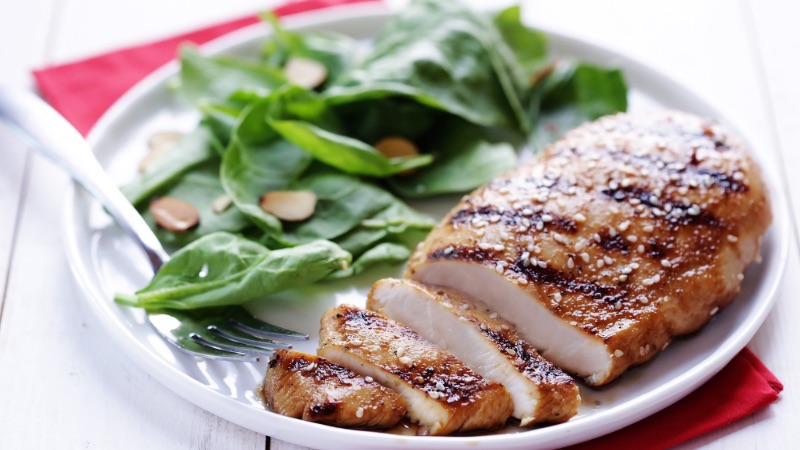 Delicious Chicken Chinese Food Recipes
From traditional Chinese food to American takeout-style dishes, chicken is a mouthwatering mainstay of many Chinese food recipes.
Don't miss Air Fryer General Tso's Cauliflower. The original General Tso's Chicken recipe was created by Peng Chang-kuei, a chef from Hunan province, in the 1950's. Our contemporary reinvention is sweet, satisfying, and healthier.
Fun fact: sweet oranges were first mentioned in Chinese literature in 314 BC. If you can't get enough citrus goodness, Grilled Asian Orange-Ginger Chicken is one of the most delicious Chinese food recipes to make at home. Featuring grated orange peel, orange juice, and soy sauce, it comes alive with seasonings like Garlic Powder and Ground Ginger.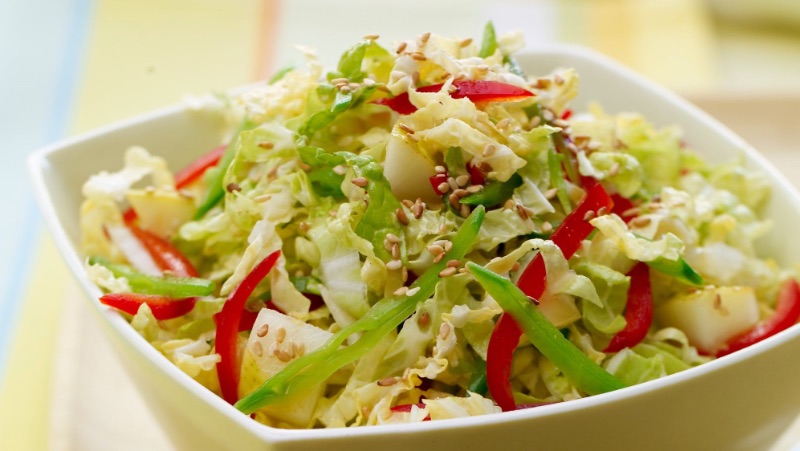 Vegetarian Chinese Food Recipes
Whether your diet regularly features vegan Chinese food or you just love experimenting with vegetarian Chinese food recipes, there's unlimited variety for you to enjoy.
Easy Chinese dishes to make at home include Stir Fry Vegetables and Roasted Ginger Vegetable Stir-Fry. Meanwhile, if zesty salads are your thing, make sure you try Crunchy Asian Slaw or Asian Style Sugar Snap Peas. Try this honey ginger sauce recipe on carrots, asparagus, green beans or broccoli.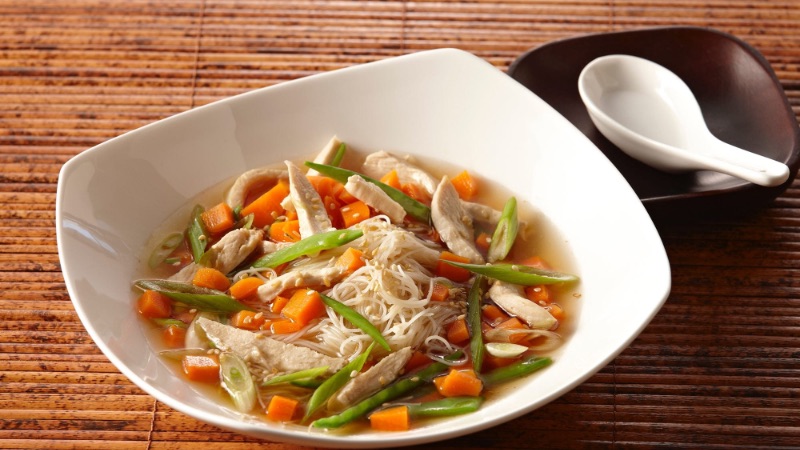 Superb Chinese Soups
Traditionally, while most Chinese food is eaten with chopsticks, Chinese soup is eaten with ceramic spoons that are distinctively wide, flat, and deep.
Craving Chinese comfort food? It's time to scoop up some Sesame Ginger Chicken Noodle Soup, loaded with diced carrots and julienned snow peas. Alternatively, mushroom caps and bamboo shoots grace our Chinese Hot and Sour Soup – another classic vegetarian Chinese food recipe.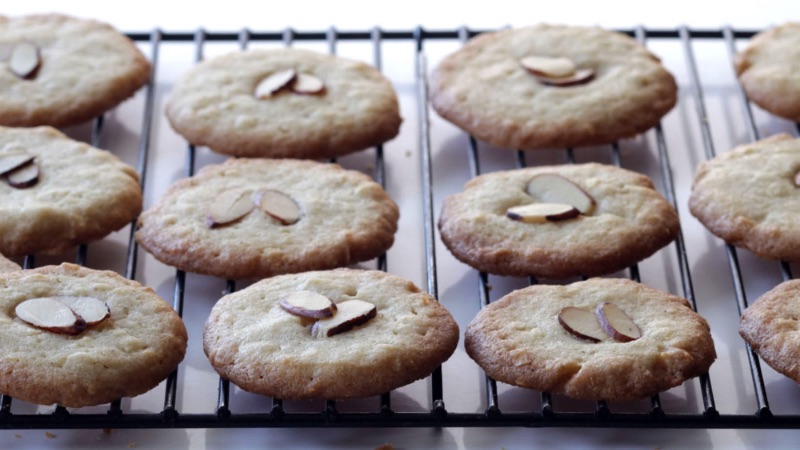 More Chinese-Inspired Cooking
From Easy Fried Rice and Moo Shu Pork to Chilled Chinese Dumplings and Beef Lo Mein, it's fun and easy to make Chinese food recipes much like your favorite takeout dishes. They make fantastic leftovers too.
For low-carb Chinese food, try Gluten-Free Asian Style Chicken Lettuce Wraps. For dessert, Chinese Almond Cookies are calling your name.
Learn More About Cooking Chinese Recipes
Truly, Chinese cuisine is as diverse as it's delightful. Hungry for more Chinese recipes? Learn more about cooking Chinese food:
Save your favorite Chinese recipes and organize your ingredients with our online meal planner. You can also make meal prep simple by creating a Flavor Profile, so you can store your favorite recipes and create grocery lists for easy shopping.