Chinese food is far and away one of the most popular cuisines when it comes to dining out or ordering in. But the truth is, it's also easier than you might think to make at home. That's why we're sharing tips on how to cook Chinese food, including a showcase of ingredients you should always keep on hand and a 411 on how to cook with them, as well as easy recipes that will help you nail the basics. 
Build Your Pantry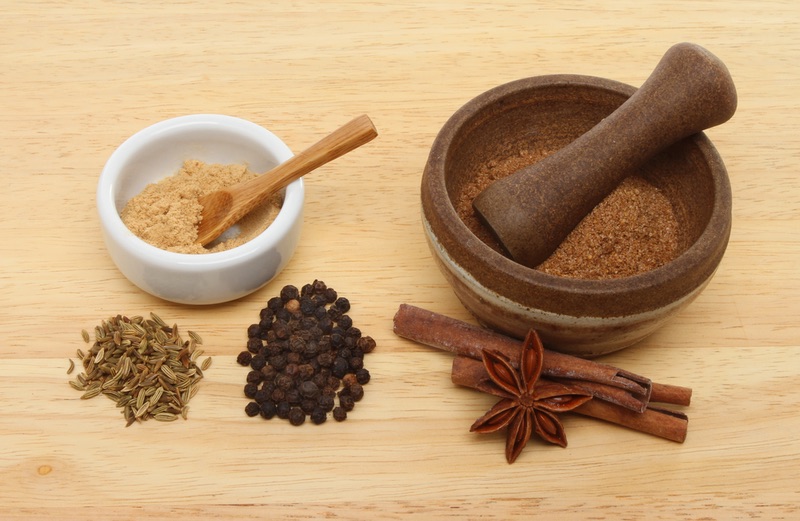 Spices You Will Need To Cook Chinese Food
Ginger: Whether fresh or ground, this aromatic root is essential in Chinese cuisine, adding subtle sweetness and heat to everything from Moo Shu Pork to Slow Cooker Ginger Beef. 
Ground White Pepper: Milder than black pepper, this spice is omnipresent in Chinese dishes like Hot and Sour Soup, contributing a grassiness and earthiness without the signature dark flecks. 
Sesame Seeds: Whether black or white, whole toasted sesame seeds are frequently added as a finishing touch to Chinese dishes such as Honey Sesame Chicken, giving them a rich nuttiness and complex texture. 
Chinese Five Spice Blend: Based on the five elements of fire, water, earth, wood, and metal, this warm and fragrant blend consists of fennel seeds, Szechuan peppercorns, cloves, cinnamon, and star anise. How to cook with Chinese five spice? Since it's sweet and savory, it's awesome used as a rub with roasted meats. But being absolutely packed with flavor, it's able to elevate even the most basic items, from grilled chicken to vegetables (think Sichuan Green Beans). You can even add a bit more heat to the mix with McCormick Gourmet Spicy Szechuan 5 Spice Seasoning!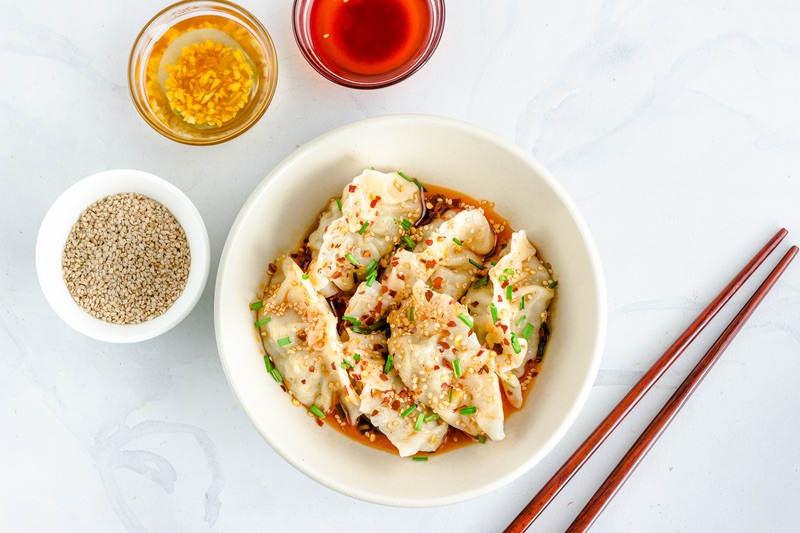 Sauces You Will Need To Cook Chinese Food
Soy Sauce: Salt is rarely used in Chinese cooking, since recipes inevitably receive a great deal of sodium and flavoring from soy sauce. Made from fermented soy beans, wheat, and wheat bran, light soy sauce is used in everything from stir-fries to noodles to soups to dipping sauces, while dark soy sauce —which has the addition of caramel—adds color and depth to rich braises and roasts. 
Sesame Oil: Rich, nutty, and practically pure umami, sesame oil is second only to soy sauce when it comes to its pervasiveness in Chinese cooking. 
Chili Oil: The fiery red liquid adds instant heat to everything it touches. It's especially good when used as a finishing element…try it as a dipping sauce for dumplings, or drizzle it over soups, stews, and stir-fries. 
Check out this recipe for Homemade Chili Crisp!
Get To Know Popular Ingredients And Basic Chinese Recipes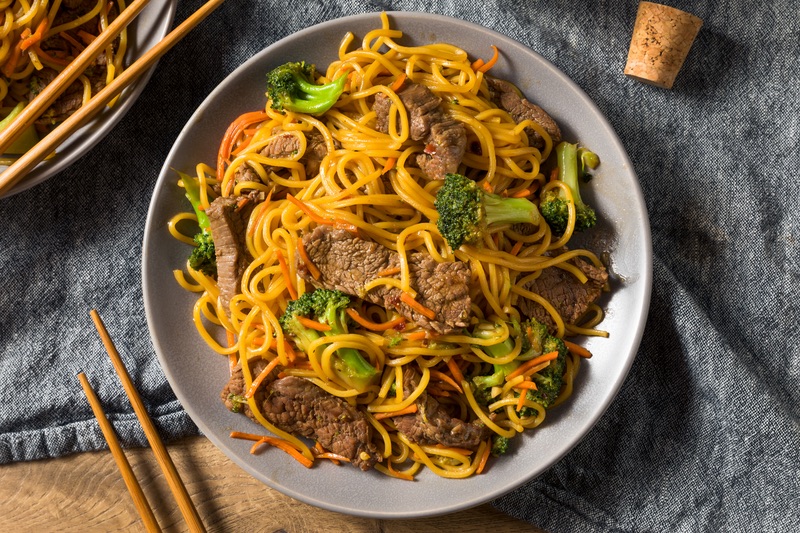 How To Cook Chinese Noodles
Thin egg noodles are popular in Chinese cuisine, used in dishes like lo mein. Just boil according to package directions, then add to a hot oiled skillet or wok, along with proteins such as chicken, beef, or shrimp, veggies including broccoli, cabbage, and carrots, and sauces such as hoisin, sesame oil, and soy. 
How To Cook Chinese Rice
Jasmine or long grained white rice can be simply steamed and served with just about anything. And be sure to make more than you think you need, because if you're wondering how to cook Chinese fried rice, it's a cinch when you can make use of leftovers! Add cooked rice to a hot oiled skillet or wok, along with everything from scrambled eggs to snow peas. How to cook Chinese sausage? Cubes of the dried, red-hued links are spectacular in fried rice!
How To Cook Chinese Broccoli
Different from the standard fat crowns you'll find in grocery stores, Chinese broccoli has long, tender stems and glossy green leaves, gathered around a few smaller florets. And the great thing is, every bit is edible. Blanch quickly in boiling water, then shock in ice water to stop the cooking. From here, the broccoli is incredible in stir-fries, stirred into soups, or enjoyed all on its own, with a drizzle of sesame oil and/or chili oil, a splash of soy, and a smattering of sesame seeds.
How To Cook Chinese Eggplant
While its American counterpart is bulbous and somewhat bitter, slender and bright purple Chinese eggplant is mild and sweet. It takes wonderfully to stir-frying, and is awesome in braises, because the sponge-like flesh is excellent at soaking up sauce.
How To Cook Chinese Cabbage
Chinese Napa cabbage is excellent incorporated into soups, or in traditional dishes such as lion's head meatballs. And clearly, you can't go wrong with stir-frying. But don't sleep on slaw! Left raw, the sweet and ruffled leaves are enjoyably crunchy but not at all tough, and are delightful combined with pear, bell pepper, sesame seeds, and a vinaigrette of orange juice, rice vinegar and ginger.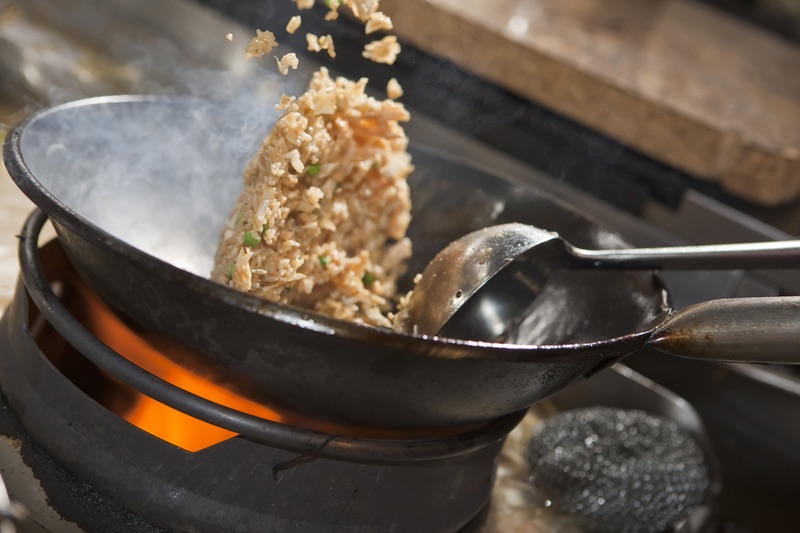 More Chinese Recipes To Try
Learn More About Making Chinese Food
Looking to further improve your Chinese cooking skills? Explore more Chinese Recipes, Read up on The 8 Essential Tools for Chinese Cooking, and view our How to Make General Tso's Cauliflower in an Air Fryer video! Need help planning you weekly meals? Save your favorite food, dessert, drink recipes and organize your ingredients with McCormick Meal Planner.