Did you know that chili was reportedly invented in San Antonio, Texas in the 18th century? Chili recipes have sure come a long way since those early days. Today, homemade chili isn't just a quick, family-friendly, and budget-friendly meal – it can be whatever you want it to be in a true celebration of flavors.
White chicken chili, buffalo chicken chili, and turkey chili are popular alternatives to traditional chili recipes with ground beef. Methods of preparation vary. You can make delicious Instant Pot chili, crockpot chili, and other styles of chili.
Now is a great time to whip up some homemade chili recipes and explore everything this beloved, hearty comfort food has to offer. Chili is perfect for easy weeknight dinners, and our Chili Seasoning Mix and Mild Chili Seasoning Mix – along with other zesty spices and seasonings – enable you to turn up the heat just the way you want it!
Let's check out 8 popular homemade chili recipes right now.
Quick and Easy Chili Recipes to Enjoy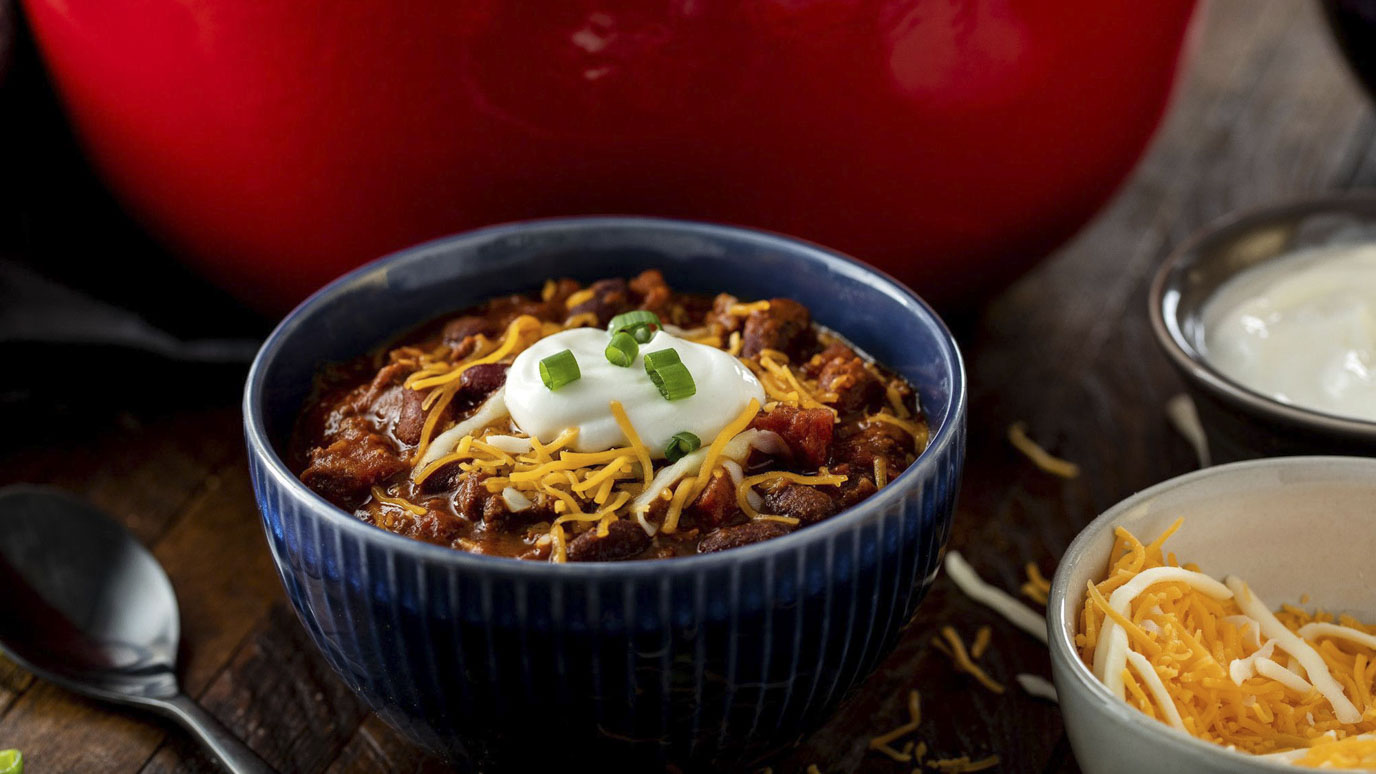 It takes just 20 minutes to make our classic chili recipe, loaded with lean ground beef, diced tomatoes, and kidney beans. Chili Seasoning Mix elevates the down-home goodness with notes of chili pepper, cumin, onion, and garlic. And yep, we just listed all the ingredients you need! You'll enjoy this homemade chili recipe over and over again.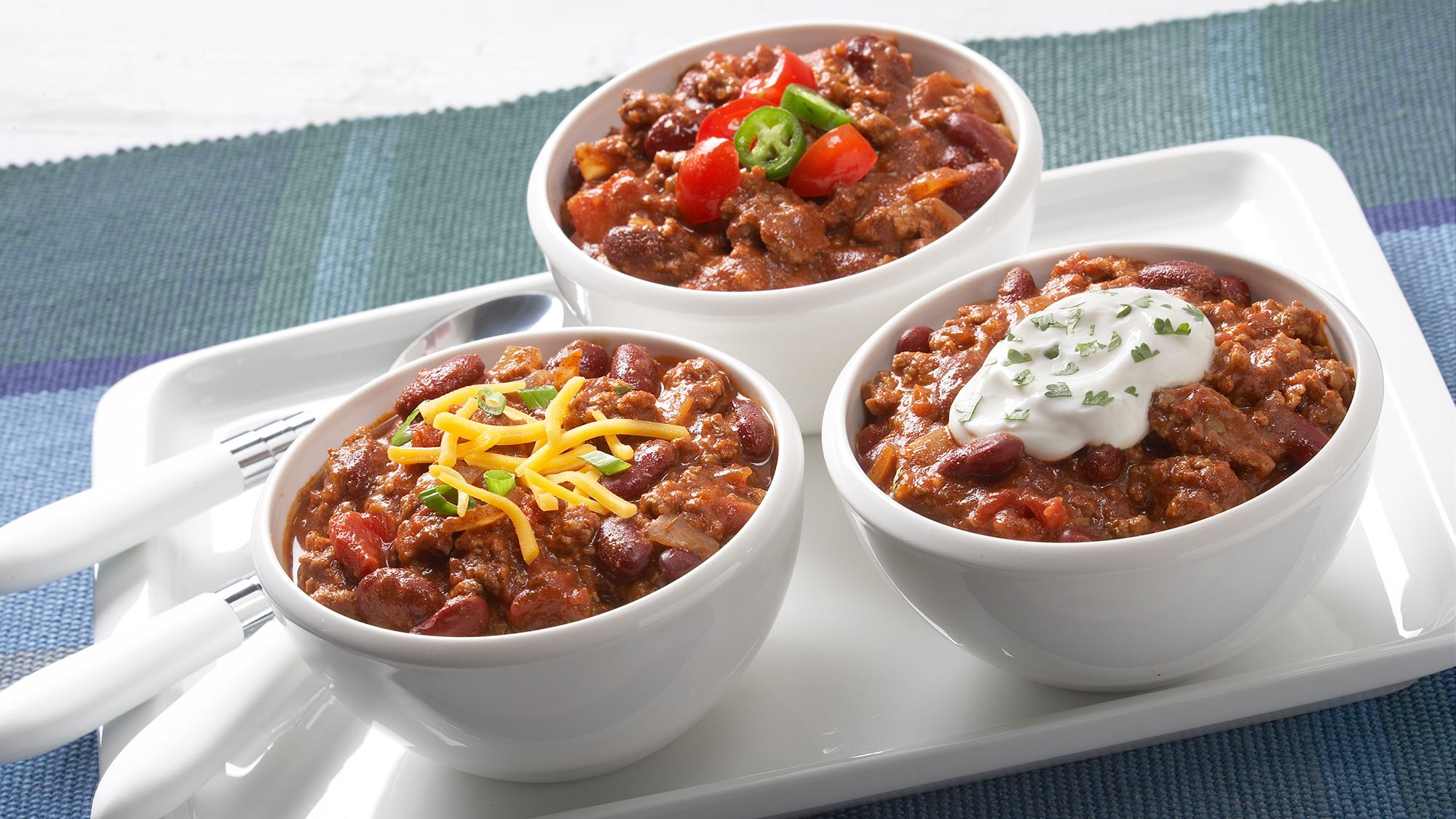 When the championship is on the line and everyone's glued to the TV, you need a simple chili recipe that's as easy as it's delicious. Mission accomplished! Sour cream, cheddar cheese, and chopped onions make perfect toppings for this homemade chili recipe.
Irresistible Chicken Chili Recipes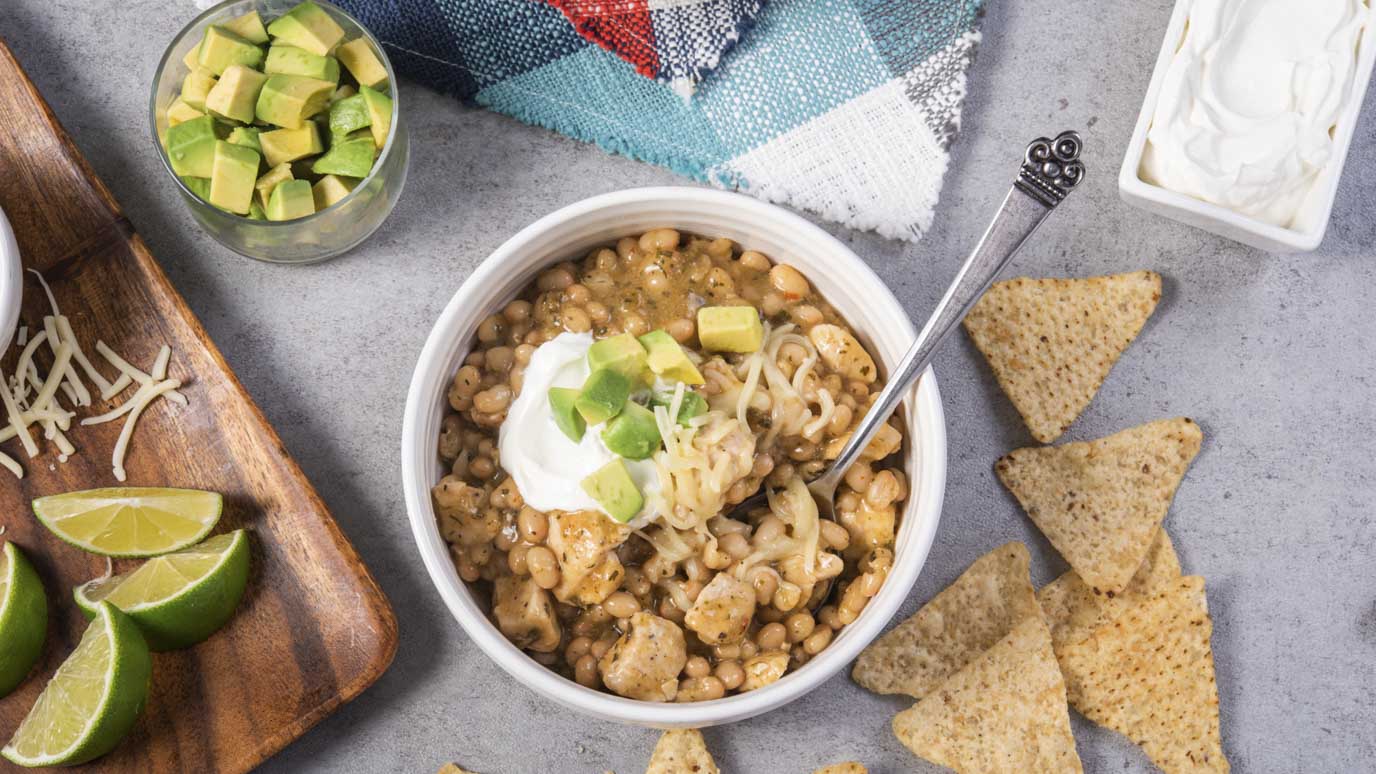 White chicken chili is the mouthwatering, lower-fat alternative to traditional chili recipes that you've been waiting for. Featuring cubed chicken breasts and white beans, it comes alive with our White Chicken Chili Seasoning Mix. Spicy, but not too spicy...just the way you like it.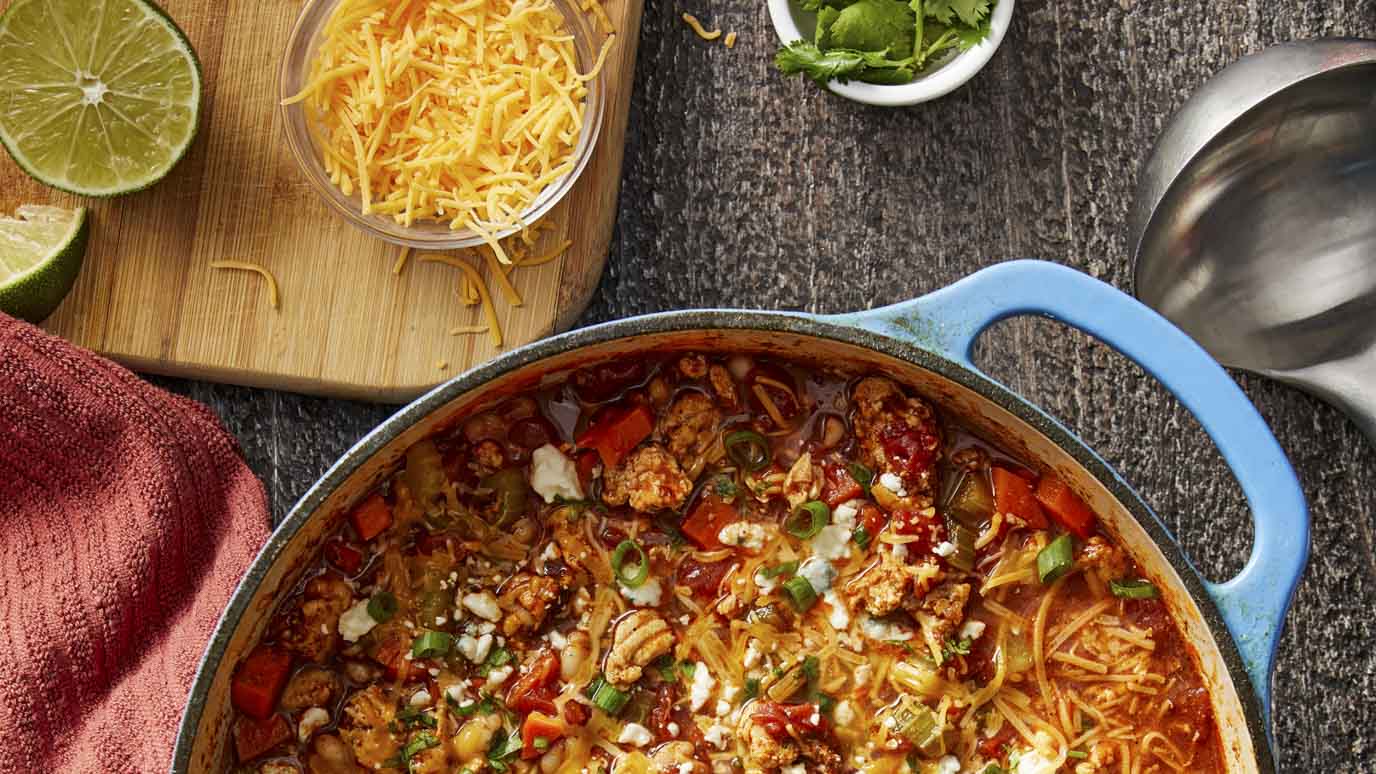 If you believe that both vegetables and Frank's RedHot Original Cayenne Pepper Sauce are part of a balanced diet, this buffalo chicken chili recipe delivers. With chopped carrots, celery, tomatoes, and Chili Seasoning Mix, ground chicken never tasted so good. So much heartiness in one bowl!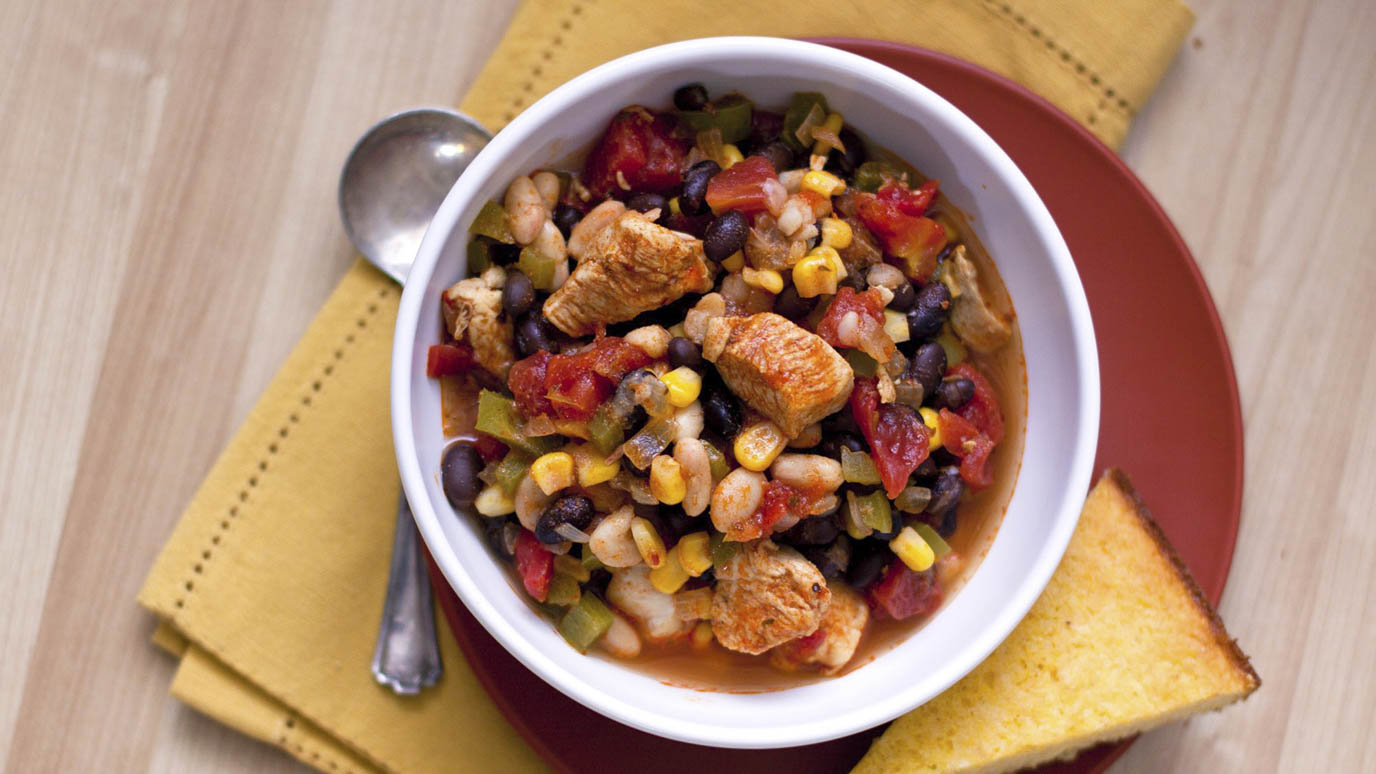 Beautifully balanced spices and seasonings are the key to this savory chicken chili recipe. Made with Oregano Leaves, Paprika, Ground Cumin, Garlic Powder, and Crushed Red Pepper combined, it's an easy, flavorful weeknight dinner, ready to serve in 45 minutes.
More Delicious Chili Recipes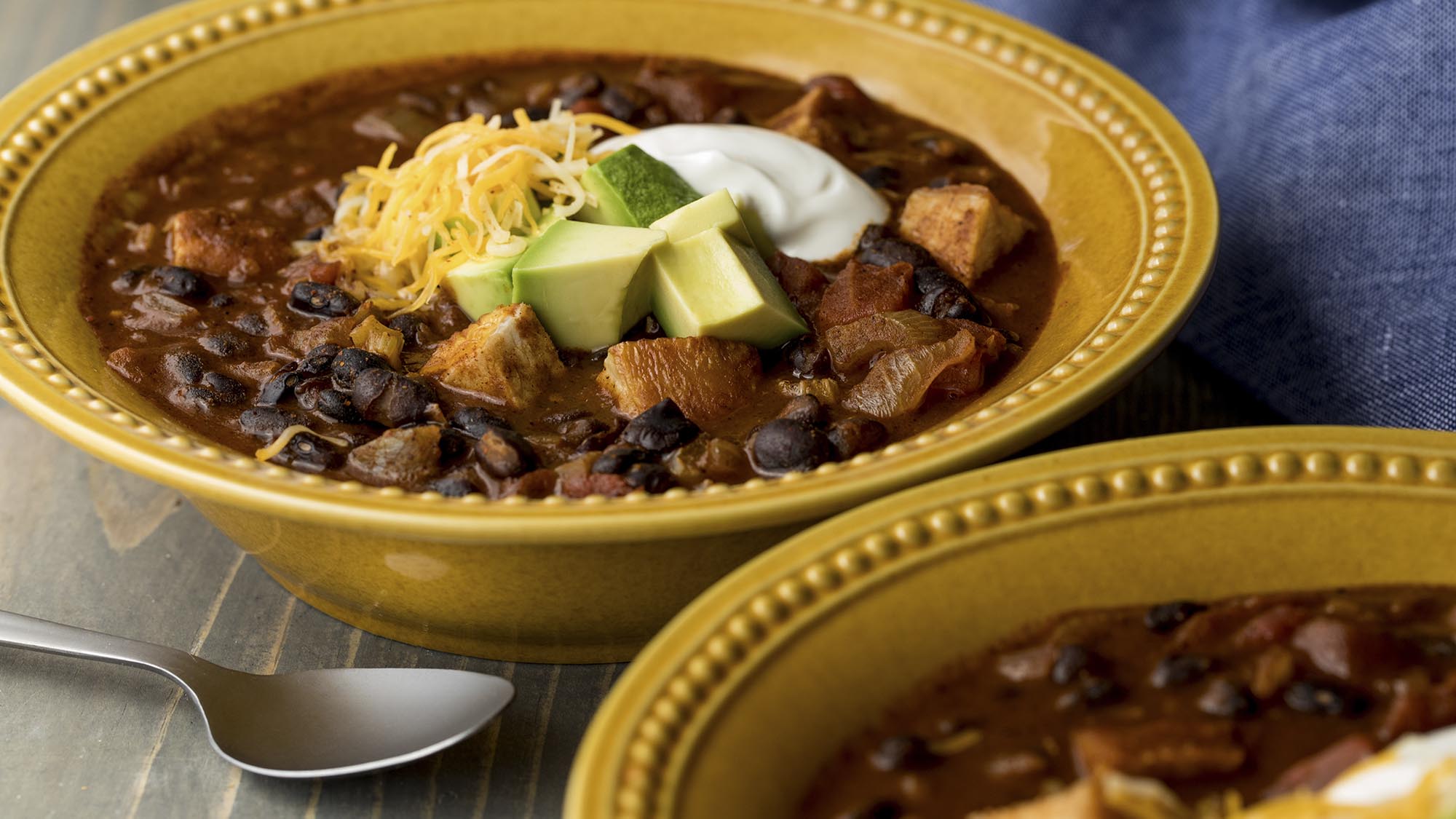 Garnished with sliced avocado and sour cream, our turkey chili recipe is as eye-catching as it is satisfying. Other popular toppings to try include cheddar cheese and cilantro. It keeps nicely in the fridge for about five days, too.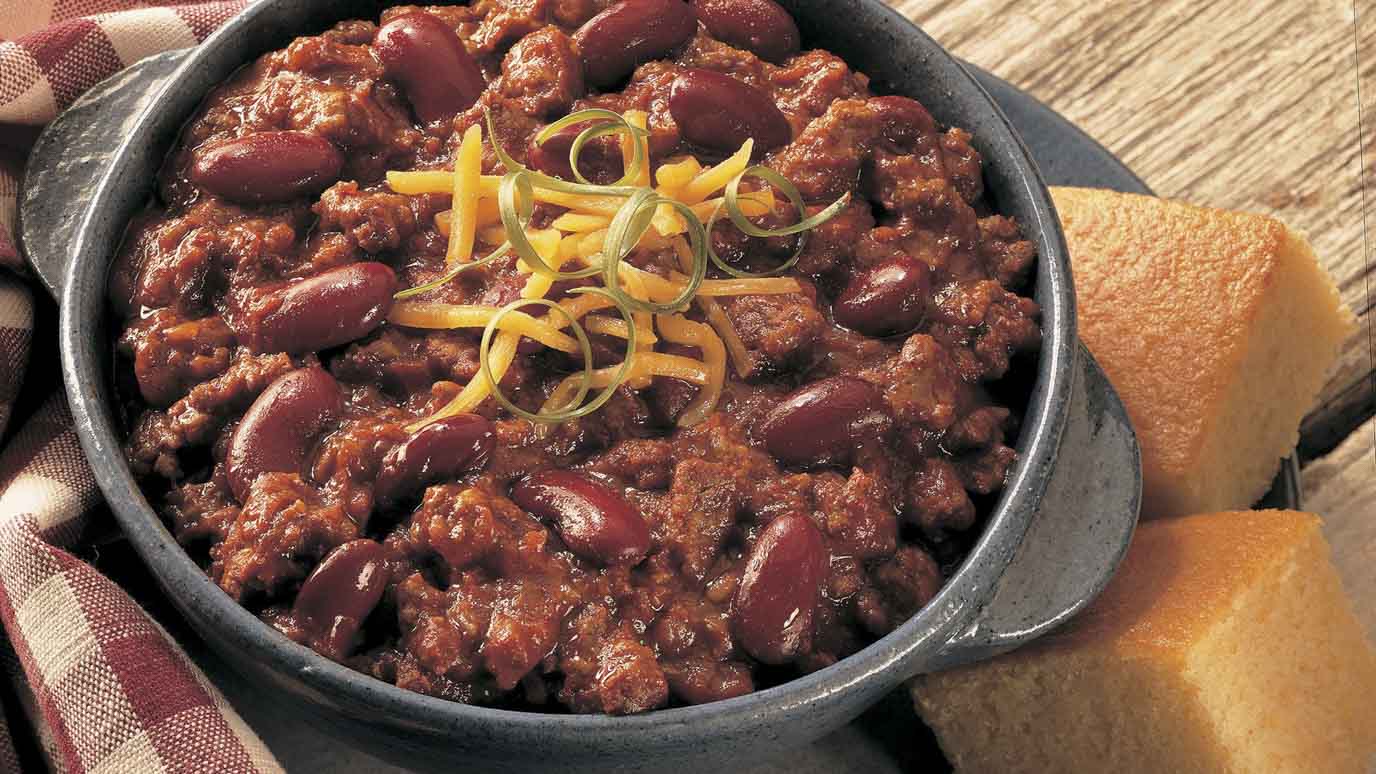 Talk about pure comfort food. Wherever you've set your roots, we bet you'll devour this hearty homemade chili recipe. It's seasoned to perfection with Chili Powder, Garlic Salt, and other great spices.
Do you love skillet recipes as well as chili recipes? Welcome to the perfect hybrid meal! Using Chili Seasoning Mix and corn muffin mix, it's quick and easy for weeknight dinners. The rich smell of well-browned ground beef, cheddar cheese, and warm corn bread keeps everyone coming back for more.
More Chili Recipes To Try
See all of our delicious chili recipes that the whole family will love.
Learn More About Cooking Chili
Save your favorite drinks and organize your ingredients with McCormick Meal Planner. Make meal prep simple by creating a Flavor Profile, so you can store your favorite recipes and create grocery lists for easy shopping.