Right now is a great time to skip the salad bar and discover new salad recipes you can make at home.
Potato salad, pasta salad, coleslaw, and Caesar salad are classic staples. And don't forget about chicken salad, cucumber salad, macaroni salad, and taco salad. You can save money and develop your culinary skills by making these tasty salads with wonderful spices and fresh ingredients right in your own kitchen - often faster and better than the takeout version.
Mix things up and try your hand at new salad recipes as the main course, or as a side dish with your lunch or dinner. Whether you're throwing a neighborhood potluck, hosting a party, watching the big game, or enjoying a family gathering, salads are one of the easiest dishes to prep and bring. Check out a few of our favorite salad recipes below.
A Potato Salad Above the Rest
This might be the best potato salad recipe you taste all year. Yellow Mustard Seed and Seasoned Salt enhance the creamy blend of mayonnaise, sour cream, celery, and green onions. Serve it warm or refrigerate it for your next picnic. If you enjoy egg salad, check out our recipe for Classic Egg Potato Salad too.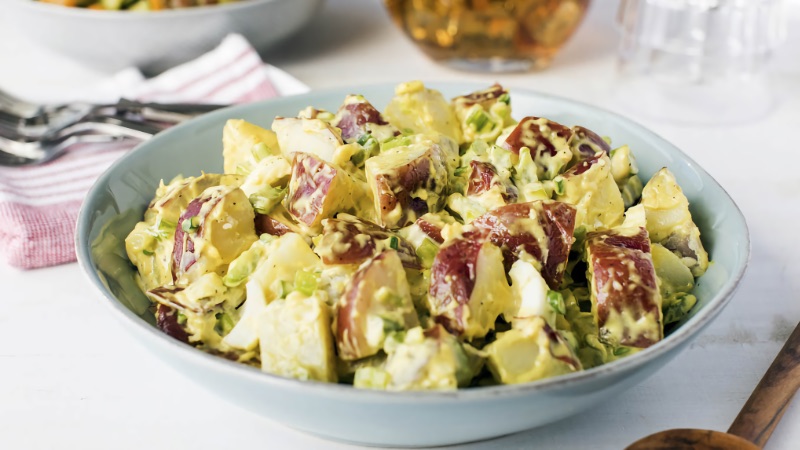 Love French's Classic Yellow Mustard on hamburgers and hot dogs? You'll love it even more after including a quarter-cup of mustard in this vibrant potato salad recipe with red potatoes and hard-boiled eggs.
Pasta Salad That Tastes Amazing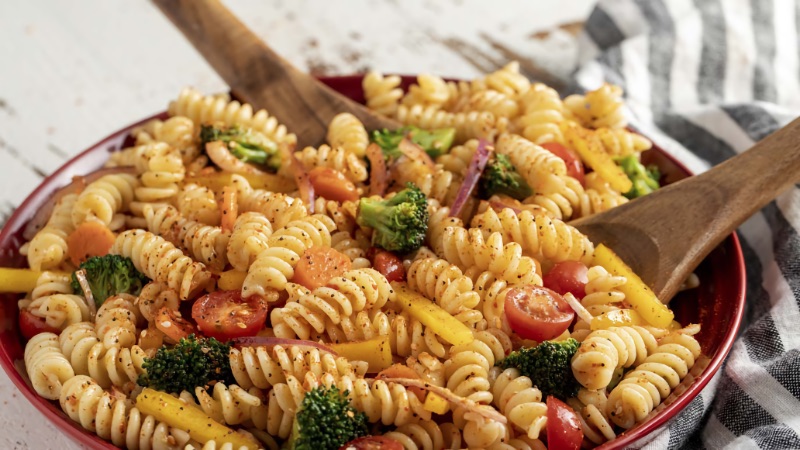 This pasta salad recipe, featuring Perfect Pinch Salad Supreme Seasoning, pleases vegetarians and omnivores alike. With carrots, tomatoes, broccoli, and bell peppers, it's colorful, fresh, and potluck-ready.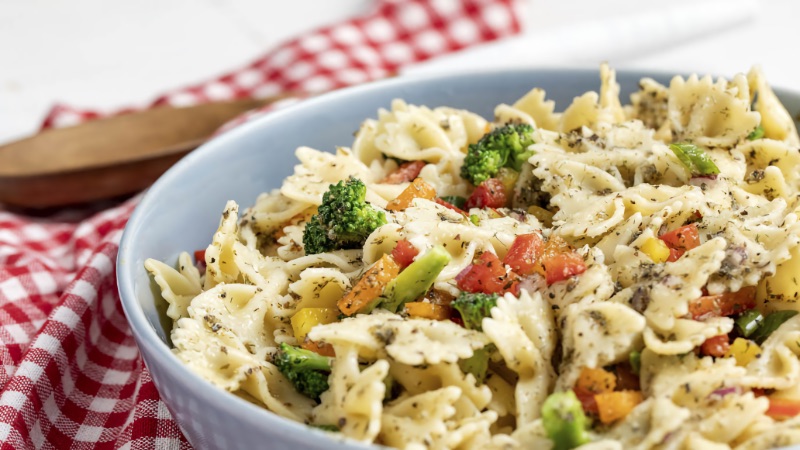 Talk about a symphony of flavor. From Perfect Pinch Italian Seasoning and Basil Leaves to Coarse Ground Black Pepper and Dill Weed, the vinaigrette for this beloved pasta salad harmonizes beautifully with your chopped veggies of choice.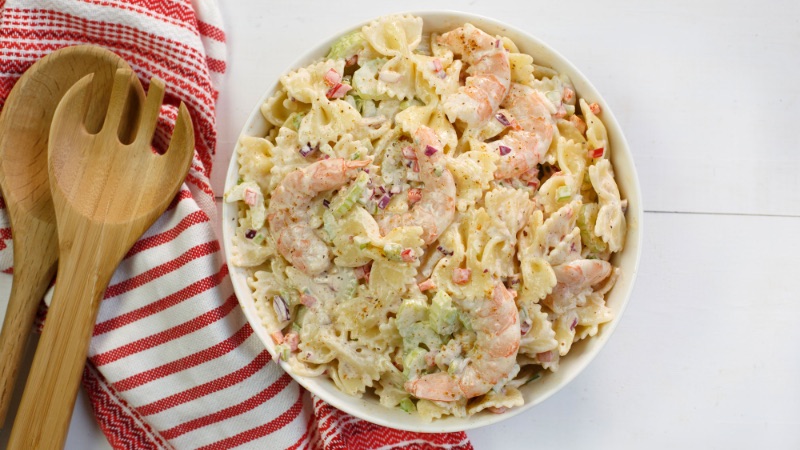 Shrimp salad fans, rejoice! When you're looking to feast, this is the way to go. Made with bell peppers, red onion and mayo, Old Bay Classic Seafood Seasoning brings each of the ingredients together as one with it's iconic flavor of 18 herbs and spices.
Check Out These Chicken Salads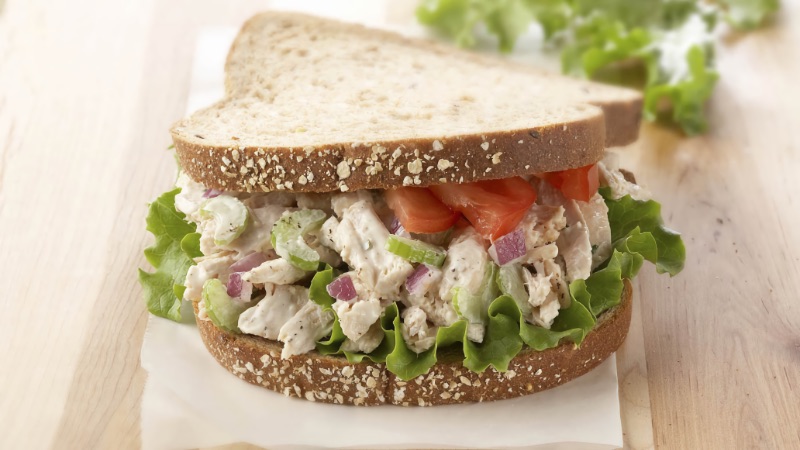 This classic chicken salad recipe is the answer to your question: "What do I do with all this leftover chicken?" Customize it to your liking with up crisp, chopped apple or pistachios. In the mood for a sandwich? Serve it on rye or whole wheat bread and enjoy!
Featuring Original Taco Seasoning Mix, Pure Ground Black Pepper, and Parsley Flakes, this vibrant chicken salad recipe will have u dreaming of warner, sunnier days in cities like Santa Fe or Tucson. As an alternative, check out our Southwest Chicken and Black Bean Salad.
For chicken salad that's both refreshing and energizing, you've come to the right place. Baby spinach leaves, sliced strawberries, and almonds make this main dish delish. Perfect Pinch Lemon & Pepper Seasoning takes it over the top.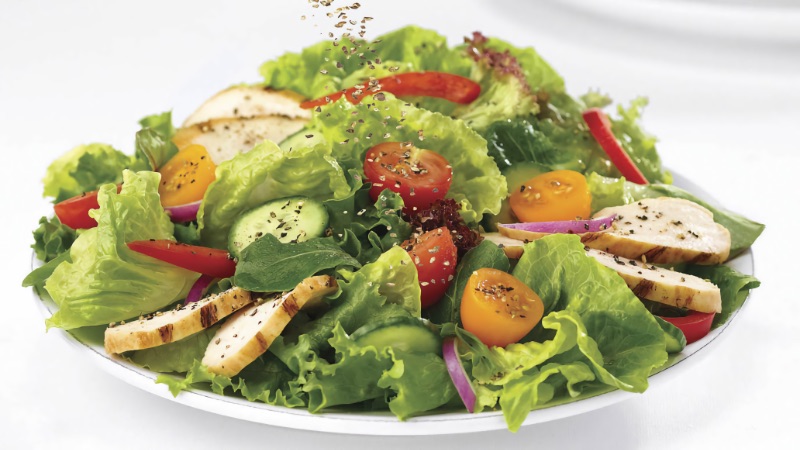 Craving a better-for-you salad that suits a post-workout meal or summer picnic? This chicken salad, with a  balsamic vinaigrette starring Ground Cumin and Black Peppercorn Grinder, is a winning choice. 
Enjoy These Great Greek Salads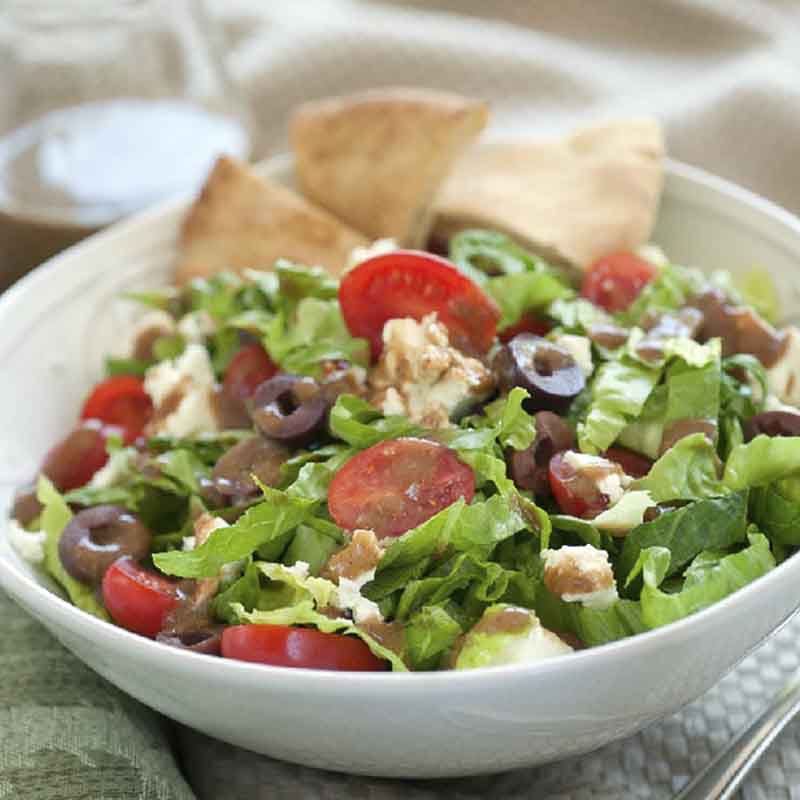 Our quick and easy Greek salad recipe takes just 15 minutes to prep. Served with bread wedges and crumbled cheese, it's an easy, creative way to incorporate more French's Honey Dijon Mustard in your life.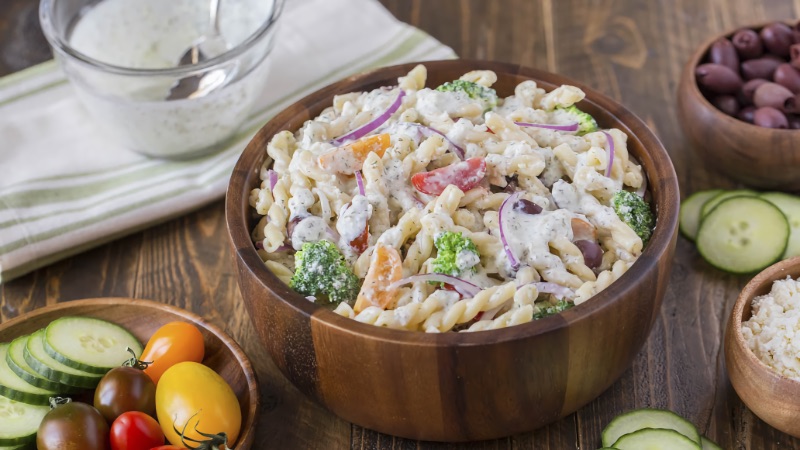 Pasta salad fans go wild for this classy, colorful take on Greek salad. Broccoli, cherry tomatoes, and red onion get the gourmet treatment with Organic Garlic Powder, Organic Dill Weed, and Organic Oregano Leaves.
More Salad Recipes To Try

Make sure you check out these other delicious salad recipes, from coleslaw to taco salad:
Learn More Salad Making Tips
Save your favorite salad recipes and organize your ingredients with our online meal planner.  You can also make meal prep simple by creating a Flavor Profile, so you can store your favorite recipes and create grocery lists for easy shopping.