Whether you're planning a casual gathering of friends or a raging Cinco de Mayo fiesta, there's one secret to instant party success: serving up a DIY Taco Bar. Those pre-party jitters about how to possibly get everything done—prepping your feast and making sure your house is swept and shined—can be banished for good with this one decision. A taco bar will not only impress your guests and leave everyone stuffed and satisfied, it's also incredibly easy to pull off.
A few days ahead of the big day, start your taco bar menu planning. This is where things get fun as you decide the style of your spread. You can get creative with offerings like pineapple salsa and mole beef or keep things simple and stick to the classic taco recipes. Whatever direction you choose, there will be a little something for everyone, even—gasp—the vegetarians in the crowd.
Wondering how to make tacos? Here are some ideas for how to create an unforgettable taco bar.
Step 1: Choose the Best Taco Seasoning
Before you start planning your taco party, you must secure the most important ingredient—the taco seasoning. Our McCormick taco seasoning has been a crowd pleaser for years and is packed with zesty Mexican flavors! To make it even better, our classic taco seasoning mix comes in mild, medium, hot, or chipotle for every taste preference. Whether you plan to go the traditional route and use it to spice up your protein or to get a little creative with your rice, beans, and salsas, taco seasoning is the key to winning hearts and minds at your soirée.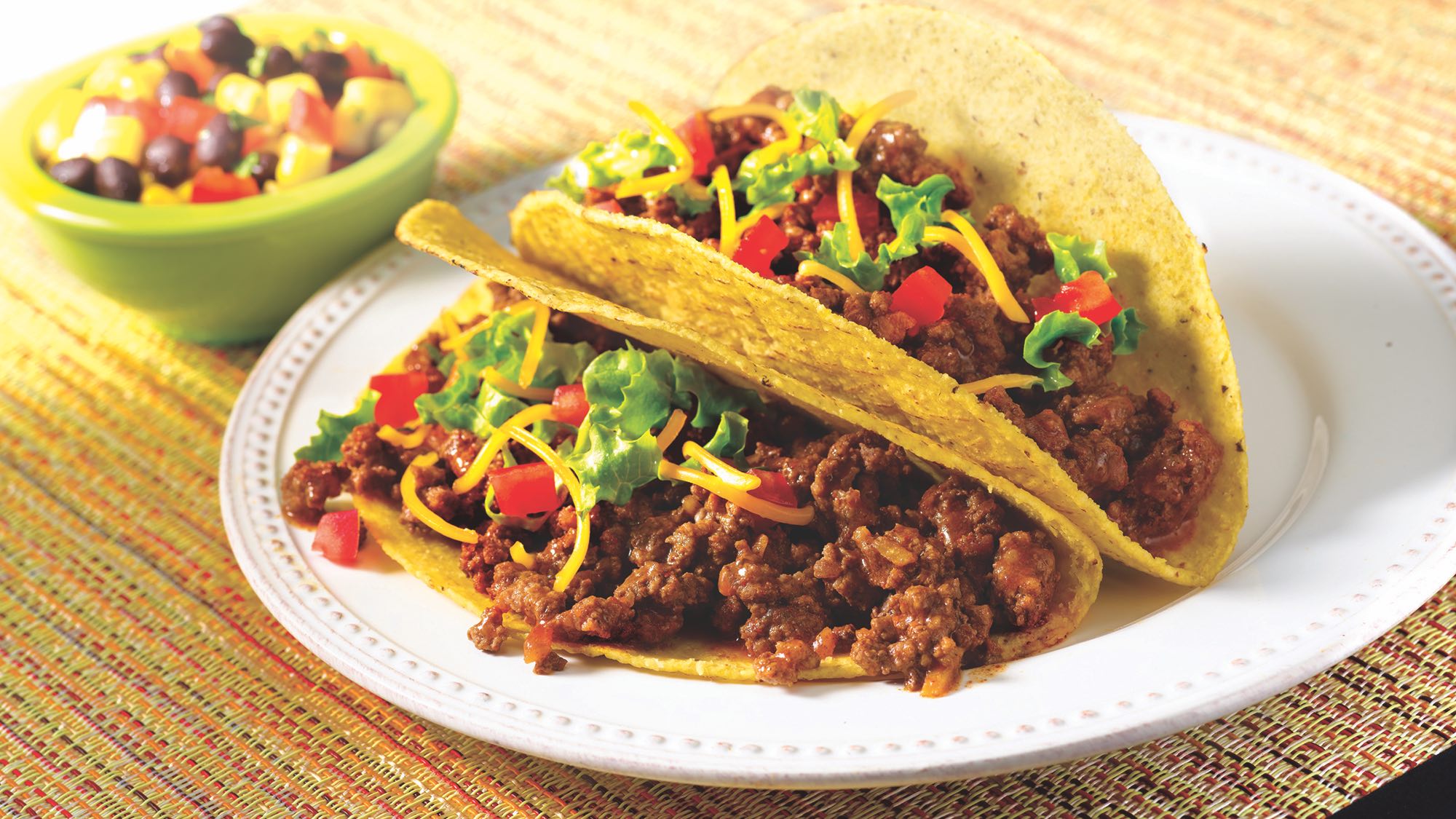 Step 2: Pick Your Taco Meats
Beef and chicken are classic choices when it comes to the heart of the taco. Stick to crowd-pleasers like ground beef or chicken strips for easy additions to any taco bar—think meat plus taco seasoning, and voilà. Or choose to go upscale by offering mole beef or even pork carnitas. They may take a little more time and TLC, but the effort will pay off in the satisfied grins on your guests' faces.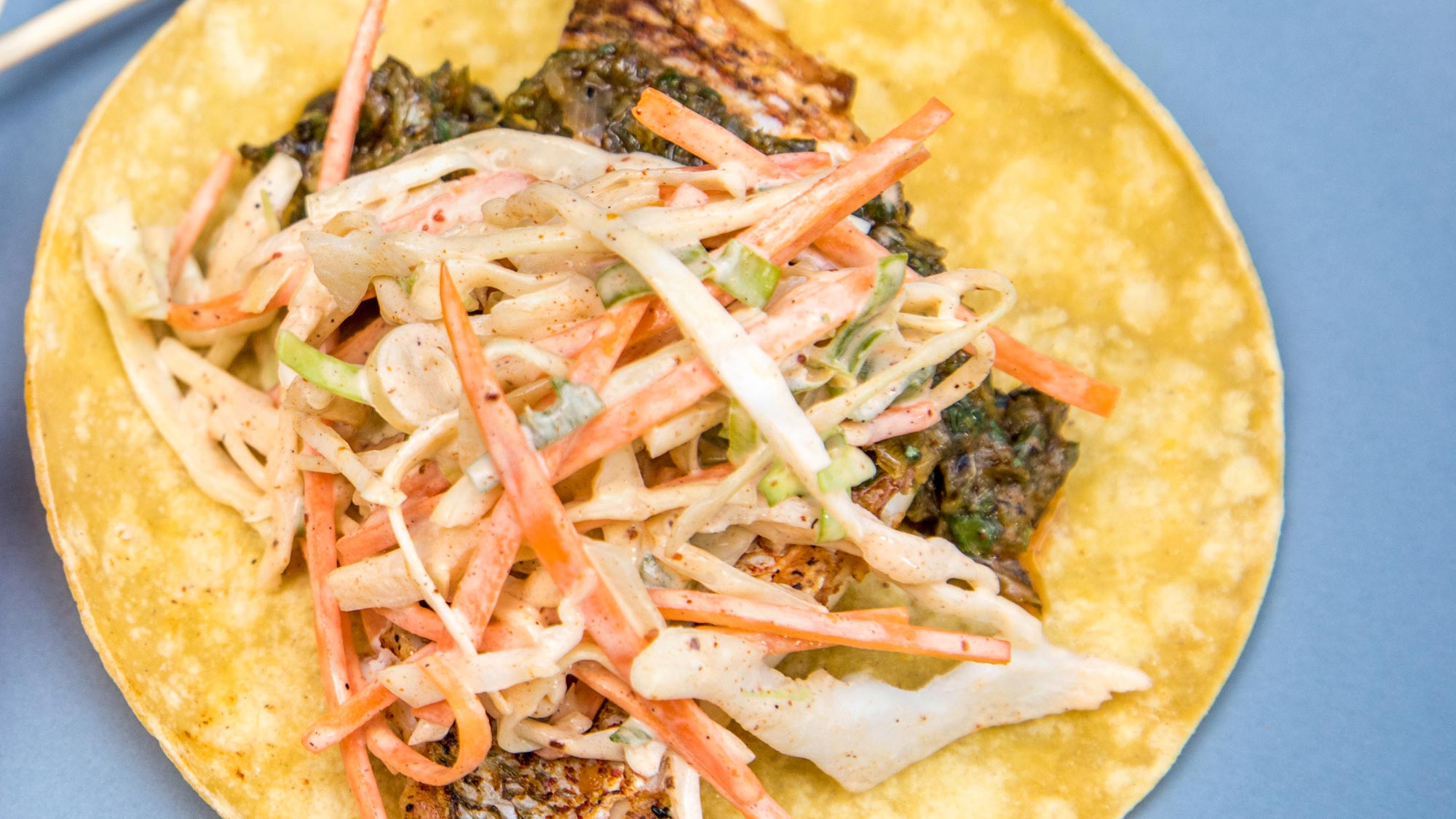 Or Go for the Shrimp or Fish Tacos
Nothing beats fish tacos, especially during the springtime when the weather is getting warmer. Choose your favorite white fish like halibut or Mahi Mahi and try our favorite fish taco recipes like grilled Mahi Mahi fish tacos with spicy mayo or blackened white fish tacos with chili slaw and scallion salsa. If shellfish is more your style, try our chili lime shrimp taco recipe for a fresh and tasty twist on spring's favorite food group—the taco.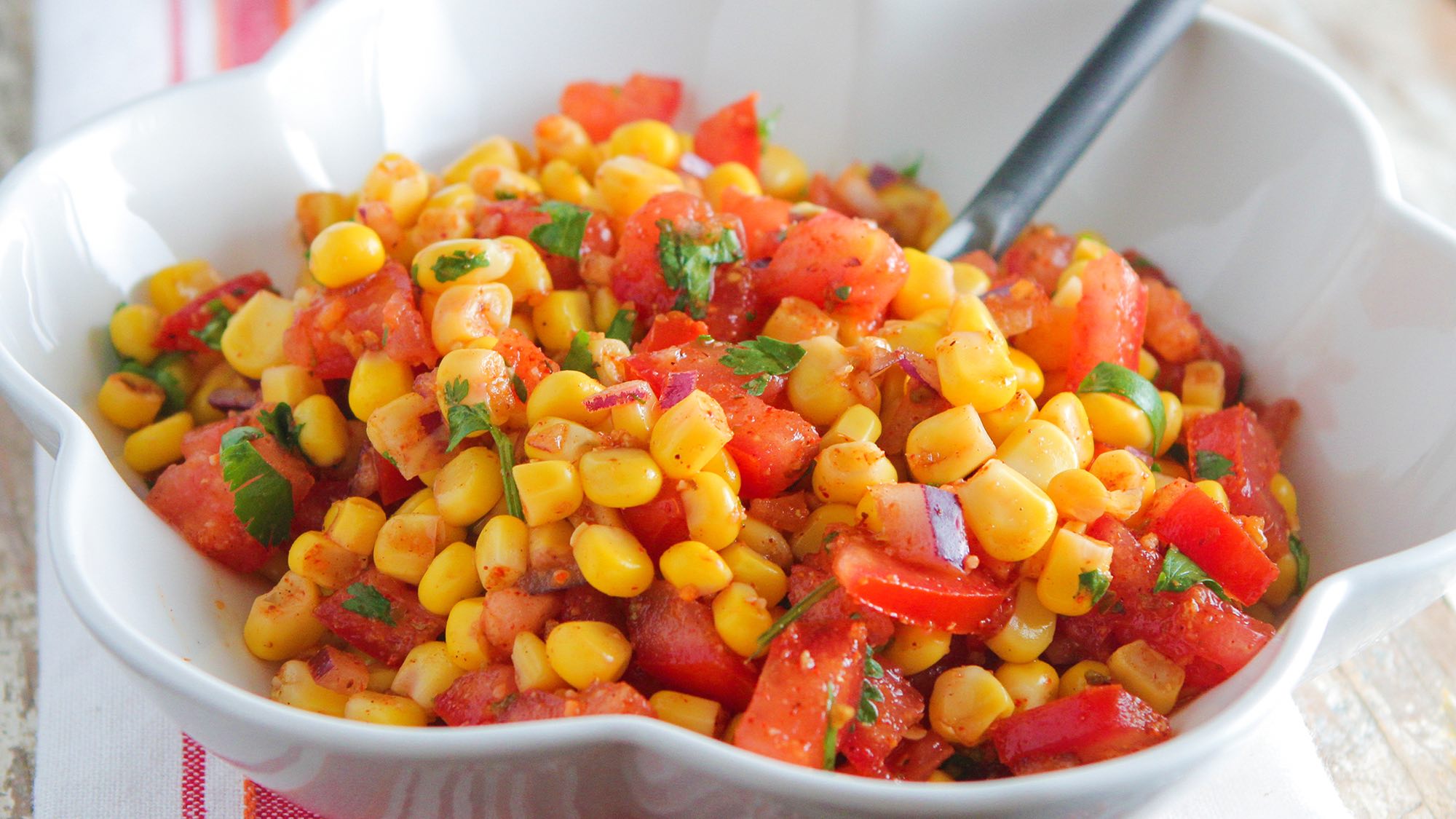 Step 3: Decide on A Trio (or More) of Salsas
No self-respecting taco bar forgets the salsas. Delight your guests by offering a variety of homemade salsa options to choose from. A colorful, chunky salsa is a must, and you will win some major chef points when you reveal it's homemade. Savory salsas like black bean and corn or corn salsa fresca are also perfect when paired with meat. You can also try some sweet salsa recipes—a favorite with fish—and mix up some Hawaiian ham and pineapple salsa or the truly unique cool strawberry salsa.
Step 4: Offer Vegetarian Taco Options—Farm-to-Taco Veggies
One of the best parts of a DIY Taco Bar is the fresh chopped vegetables that you can layer on top of your protein or use as standalone fillings for any vegetarian guests. Line up separate bowls of onions, tomatoes, fresh avocado, iceberg lettuce, and jalapeños and let your guests mix and match to their hearts' content. If your taco-loving crew includes vegetarians, be sure to check out this vegetarian taco recipe.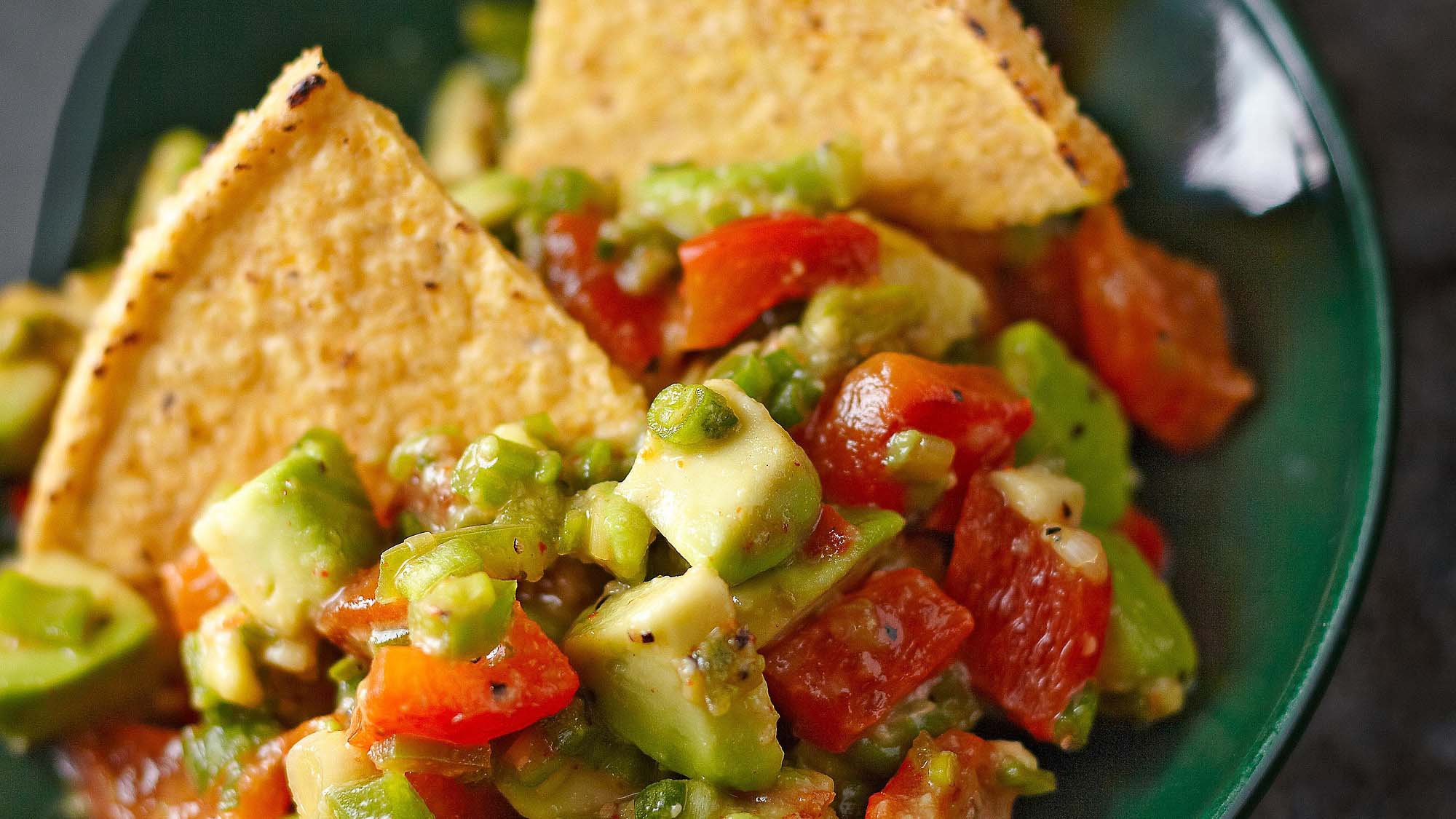 Step 5: Don't Forget the Guacamole
As avocado toast has proven, everything is made better with a little guacamole on top. Try our classic guacamole recipe, which calls for our delicious guacamole seasoning mix to ensure every batch is full of flavor. If you prefer fancier guac options, try some of our best guacamole recipes: California guacamole hummus, black bean and corn guacamole, or guacamole salsa to combine two Mexican classics.
Step 6: Prepare Some Good Ol' Standard Rice & Beans
Rice and beans are a staple of Mexican cuisine, and for good reason—they are highly versatile. Offer them as a side dish for any taco bar feast, or whip up a version that belongs inside the taco itself. Try our quick and easy rice and beans recipe that calls for our Sloppy Joes Seasoning mix for the perfect blend of flavors, or if you prefer just the rice, our easy Mexican rice recipe will do the trick with an extra dash of spice from onion salt and cumin.
Step 7: Choose Your Favorite Queso Recipe
Cheese and tacos go together like piña coladas and the Mexican Riviera. Freshly shredded cheddar will do the trick, but if you want to amp up your offerings, cook up some warm queso. Our Chili cheese dip recipe, which is the equivalent of queso con carne, is a good option for those who can't get enough meat. For some extra cheesy goodness, try this Oregan beer cheese dip that has a delicious kick courtesy of McCormick cheesy taco mix.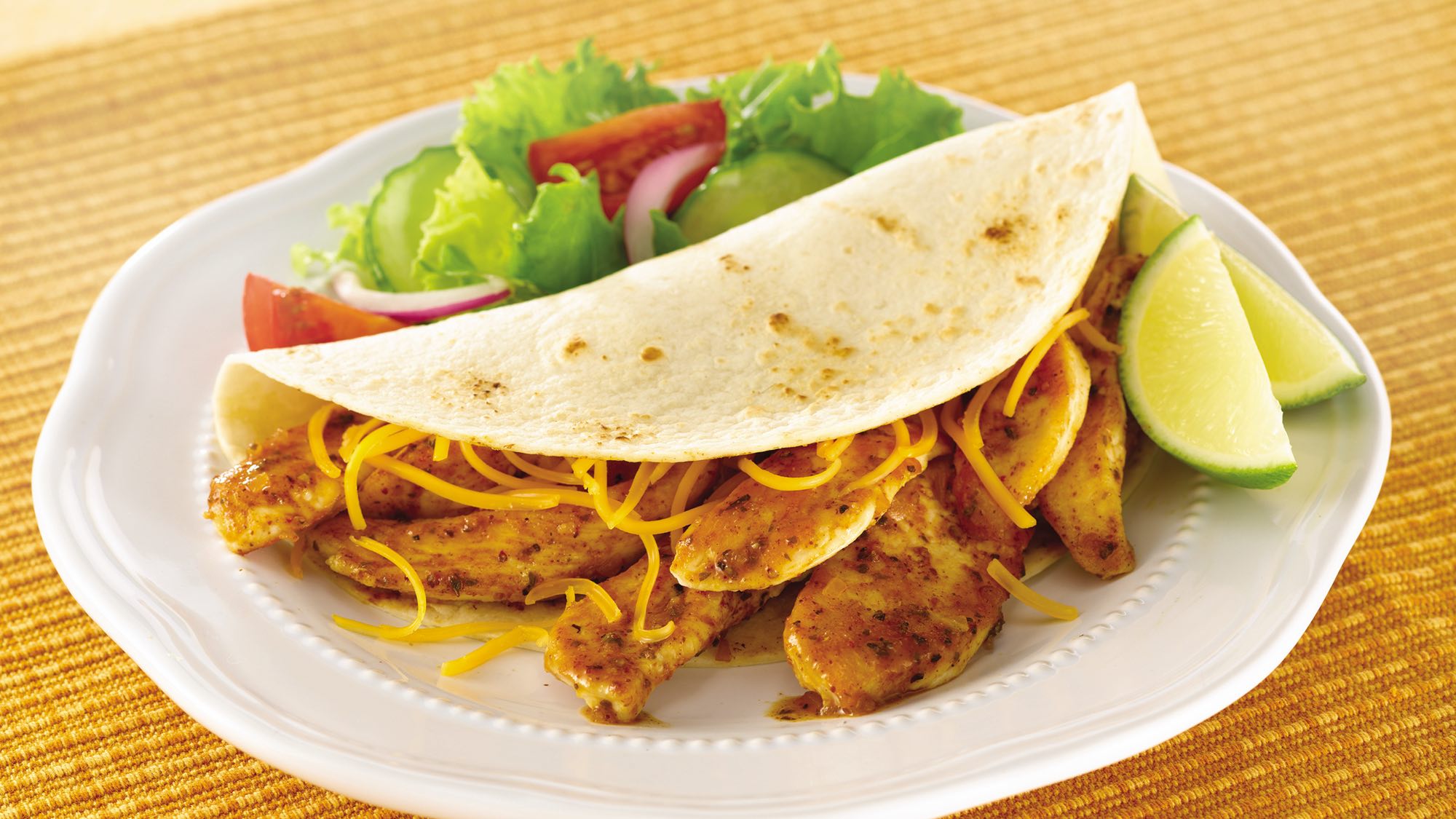 Step 8: Decide on Tortillas or Hard-Shell Tacos
It's the taco dilemma that's as old as time: soft tortilla or hard shell? Your decision will set the tone for the taco creations to come. If you go fajita-style and choose tortillas, give your guests a choice of both flour and corn to make sure you have any gluten-free guests covered.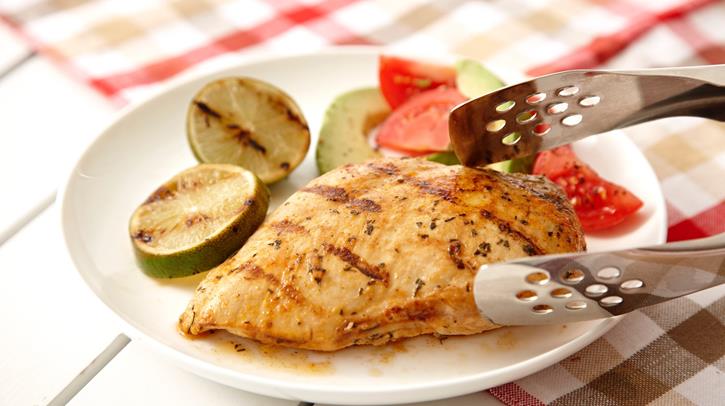 Step 9: Finish off with the Garnish
As with all delicious Mexican cuisine, you should never forget the garnish. Cilantro, sour cream, and a little squeeze of lime should do the trick. After each of your guests has created a culinary masterpiece or two, all that's left to do is hold your stuffed tacos up and take a bite. And with that, your party will be an instant success.