When life gives you lemons, celebrate! That's because the popular, sunny yellow citrus fruit adds a welcome element of brightness to just about everything it touches. When are lemons in season? While readily available year round, the great news is, they're actually at their peak during winter. So even on the coldest, darkest days, you can turn to the bright and vibrant citrus to add pizzazz to your meal!
Almost all lemons found in North America are either the Eureka or Lisbon varieties. But they're so similar in color, size, shape, texture and taste (being evenly yellow medium-sized ovals with a smattering of seeds and an assertive tang), you'd have a hard time identifying which is which. The true standout in the citrus world are Meyer lemons, which occasionally pop up at specialty markets during wintertime. Cross-bred with mandarin oranges, these intensely aromatic lemons have thinner, orange-tinged peels and sweet and floral flesh.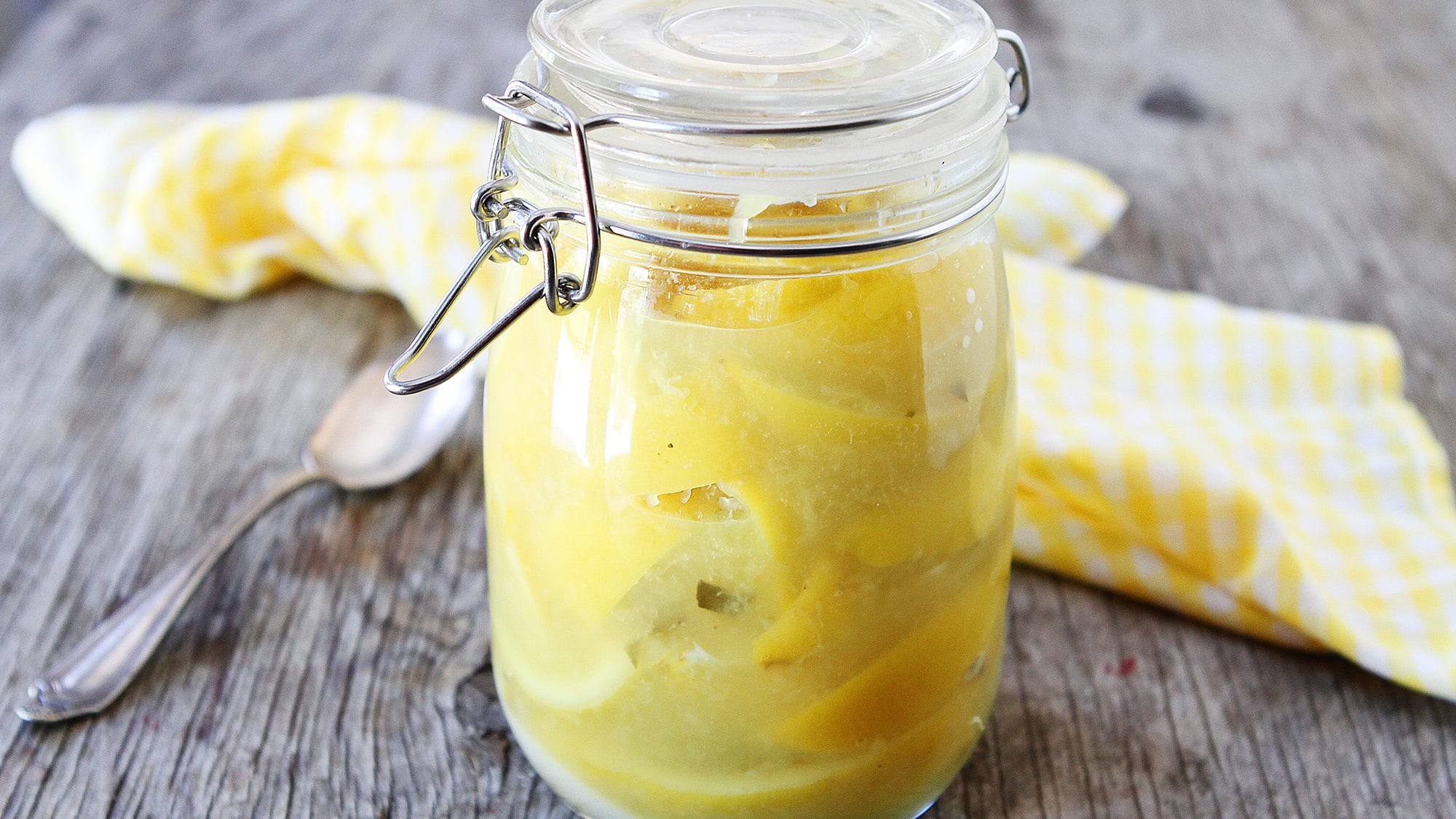 When it comes to how to pick lemons, you want to choose fruit that feels heavy for its size. And while you may think you're getting more bang for your buck by selecting large lemons, know that the smaller specimens actually contain more juice, while the bigger ones are covered with more inedible pith. And this same rule applies to lemons as to most produce: You want to avoid any with obvious cuts, bruises or blemishes, as they become fast breeding ground for rot or mold.  
As far as storage is concerned, not only is a bowlful of lemons kept on a counter exceptionally attractive, being at room temperature will actually lead to juicier fruit. That said, it's best to keep lemons in ziplock bags in the crisper drawer, if you're looking to prolong their shelf life. Freezing is another option – simply squeeze the juice into ice cube trays, then transfer the frozen cubes into airtight bags and defrost as needed. But to really get the most out of your lemons, why not try your hand at preserving? A staple of Moroccan cuisine, you can combine slices in a jar with salt and sugar and let them sit until tender. Try this recipe, which adds organic Turkish bay leaf to the mix. The great news is, prepared this way, your lemons will last up to 6 months in the fridge!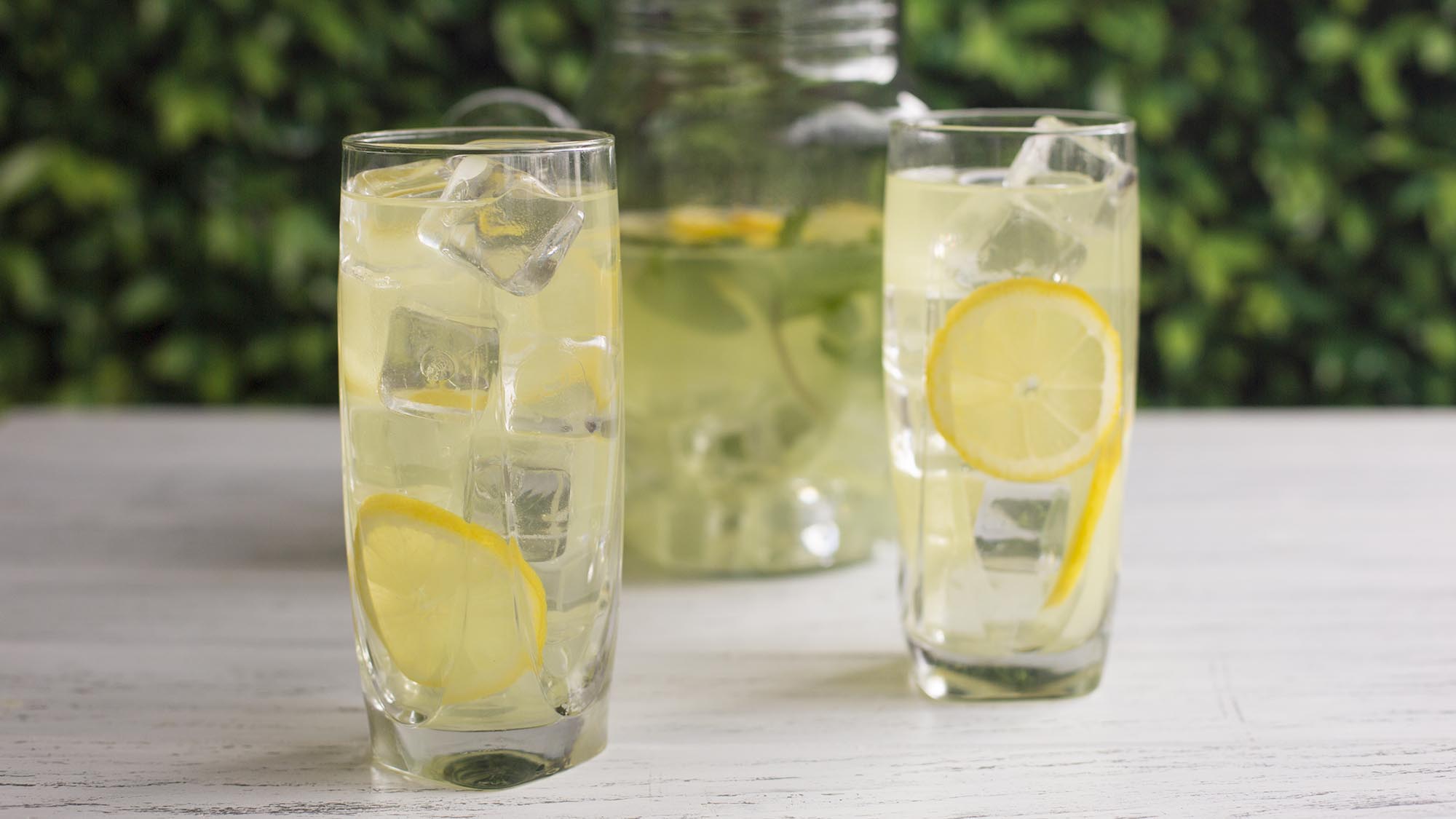 Able to seamlessly transition from supporting player to culinary star, ping pong effortlessly between sweet and savory applications, and transition their way from breakfast to dinner to dessert, fresh lemon recipes abound. Lemons make incredibly refreshing drinks of course. Try Lemon Bay Leaf Iced Tea or Mint Lemonade (with or without the vodka!). Lemons add interest and elegance to even the most basic side dishes, such as Lemon Herb Green Beans and Easy Lemon Couscous, and can serve as the essential acid in vinaigrettes, dressings and sauces; think Lemon Ginger Glazed Ham, Warm Tuscan Bean Salad with Lemon Vinaigrette, and Lemony Herb Mayonnaise.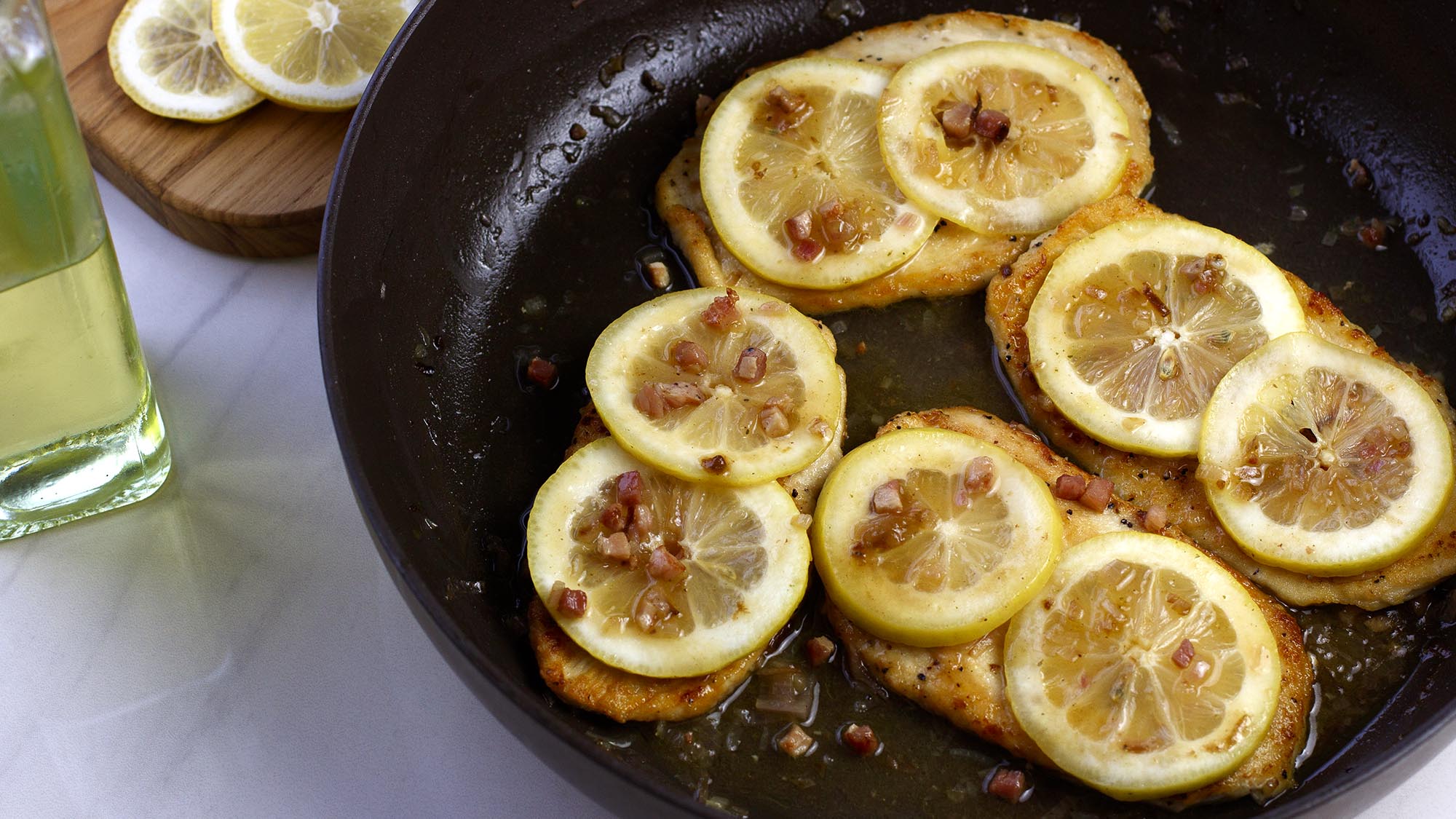 Looking for a lemon chicken recipe? Classic Lemon Pepper Chicken and Lemon and Roasted Garlic Sautéed Chicken deliciously demonstrate why the two ingredients make a perfect pair. But poultry isn't the only protein that gets along well with lemon. Fish and seafood are made invariably better by a sprightly splash of lemon. Try Lemon and Herb Baked Fish, Easy Lemon Dill Scallops, and Lemon Butter Shrimp Scampi.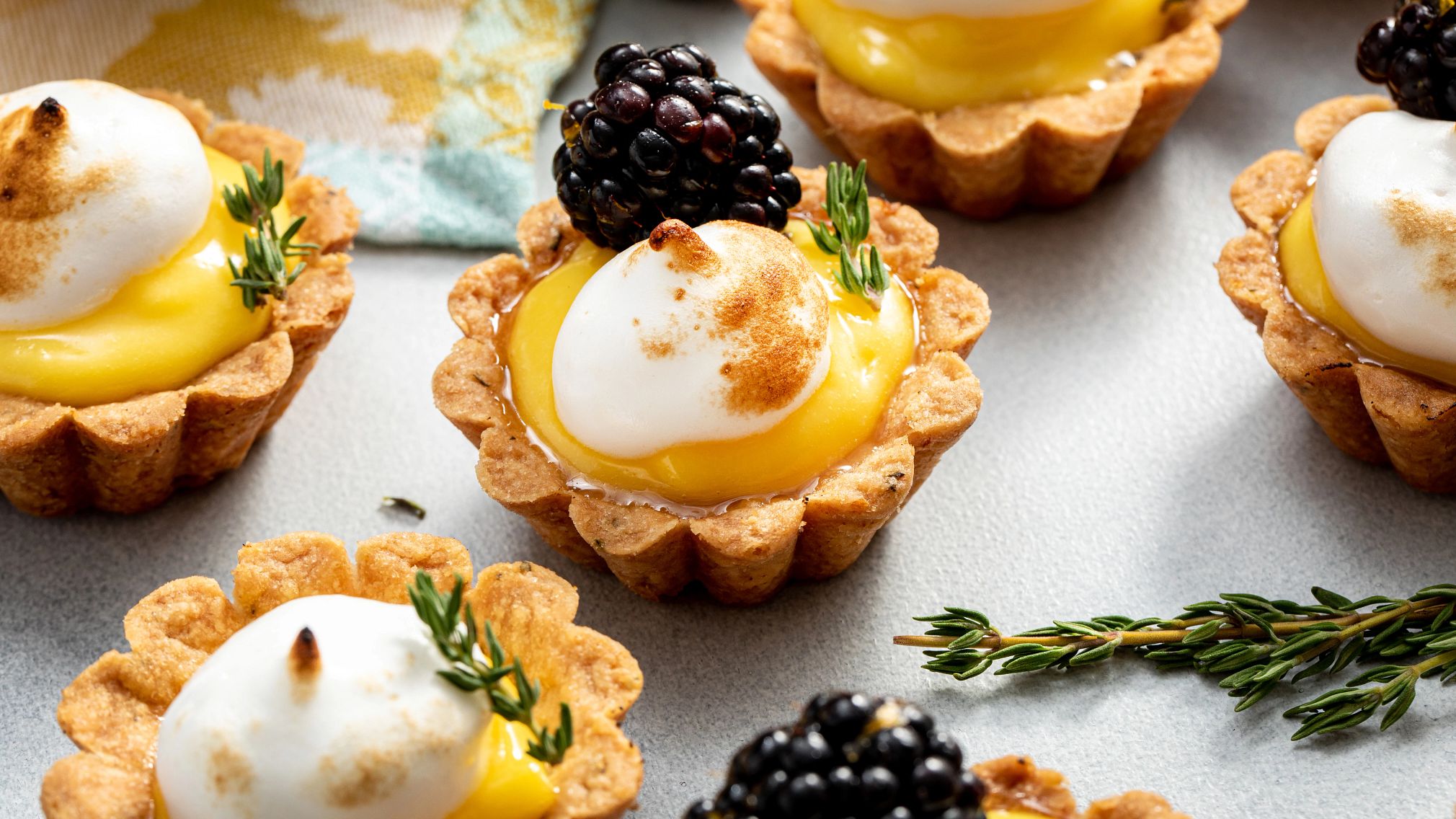 Did someone say dessert? Bring on the lemon recipes! Lemon Meringue Pie is only the tip of the iceberg. The citrus shows its sweet side in Lemon Blast Shaved Ice, Double Citrus Lemon Bars, Lemon Coconut Cupcakes, Easy Lemon Mousse, Lemon Glazed Ginger Cookies, Lemon Tarts with Limoncello Blackberries and so much more. 
So pucker up, and get ready to fall madly in love with lemon. 
More Lemon Drinks and Desserts
Try These Additional Lemon Recipes
Save your favorite lemon dinner and drink recipes and organize your ingredients with McCormick Meal Planner.  Make meal prep simple by creating a Flavor Profile, so you can store your favorite recipes and create grocery lists for easy shopping.