These individual Meyer lemon tartlets contain four layers of lemon flavor, from the lemon thyme crust to the lemon meringue kiss. The crust and lemon curd can be made a day ahead.
TIPS AND TRICKS
If Meyer lemons are unavailable, use grated lemon peel in the tart crust and the blackberry mixture. Use 7 tablespoons lemon juice and 3 1/2 tablespoons orange juice in the lemon curd.
If fresh lemon thyme is unavailable, substitute 1 teaspoon McCormick® Thyme Leaves in the crust and 1/4 teaspoon in the blackberry mixture.
SIGN-UP FOR OUR
FREE MEAL PLANNER
It's your way to plan meals, save recipes and spices, get inspired — and receive special offers and discounts.
GIVE THE GIFT OF FLAVOR
Spice up the holidays with The TEN, by McCormick®. This fun, giftable set includes 10 essential everyday herbs and spices for cooks of any level, with access to delicious recipes, exclusive videos, and more on the Flavor Maker App!
Entrees
Mole Poblano Chicken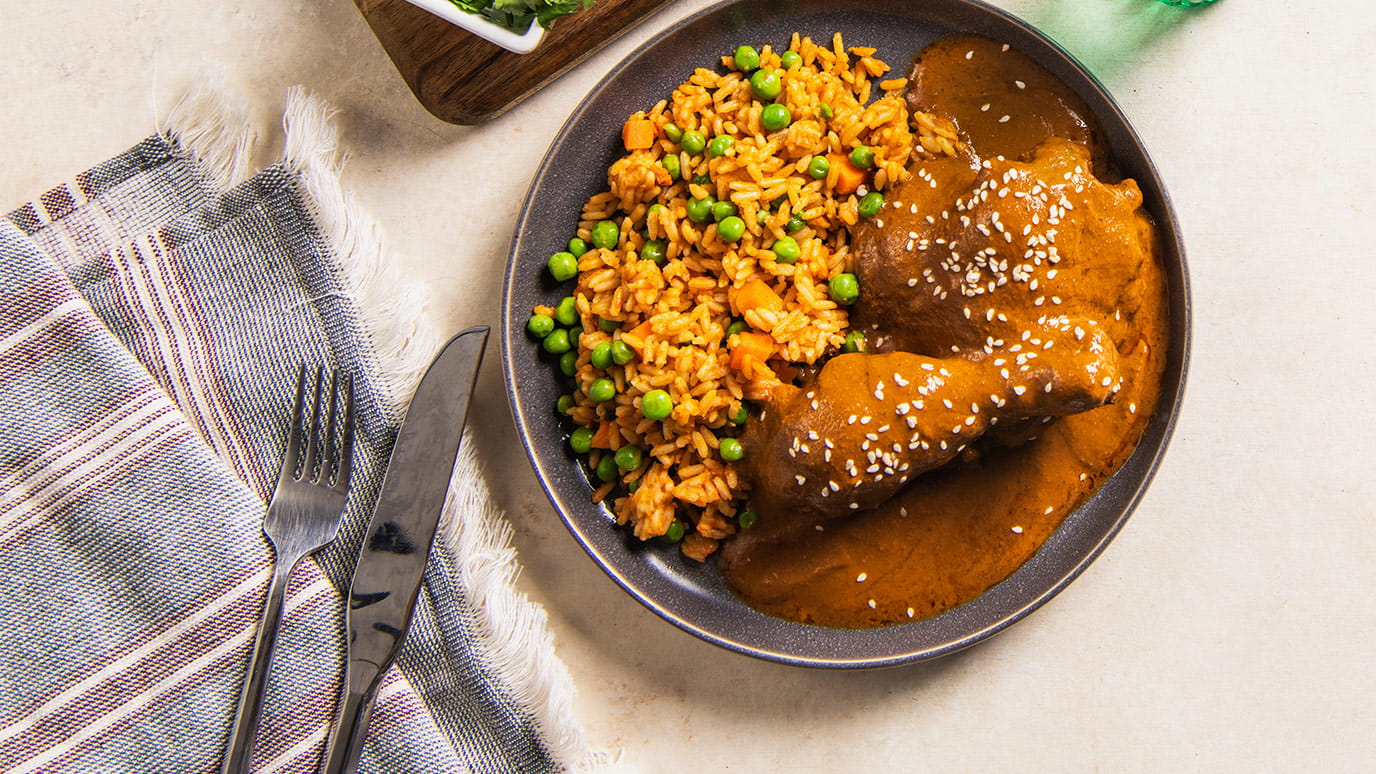 Spicy Chicken & Bell Pepper
Spicy Chicken & Bell Pepper
Oven Fried BBQ Glazed Chicken
Oven Fried BBQ Glazed Chicken