Chef Hillary Sterling keeps a lot of lemons laying around. "Acid plays a huge roll in what we do," she says of the bright, ingredient-forward Italian dishes at her New York restaurant, Vic's. "We always say that salt brings out flavor, but so does acid."
Sterling eschews the muted flavor of pre-squeezed, bottled lemon juice, preferring the immediate intention of hand to dish instead. "If you squeeze, the flavor goes in, and you're connected with that dish," she says. "Just squeeze a lemon! It's not that hard!"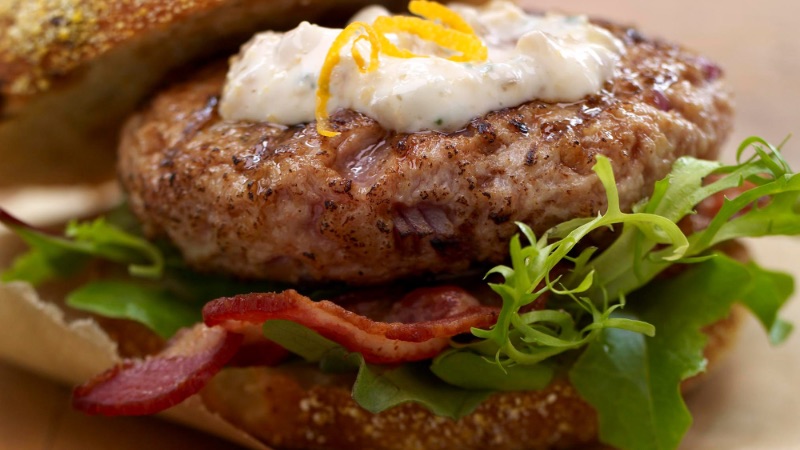 On the line of her open kitchen, cut lemons sit prepped for service. One dish may require a "squeezed half," another a "squeezed quarter."
And when she has citrus to spare, her favorite leftover citrus hack is to whip up a quick aioli-like concoction: chopped citrus in a blender spun with a little water, honey, and olive oil gives her a bright dairy-free sauce loaded with tart versatility.
"This sauce is one that we started working on at A Voce a long time ago," Sterling says of her years at the refined Manhattan eatery, where the menu was a bit "fancier" than Vic's, she says. It also wasn't as much a part of the allergy-friendly conversation prevalent today. But when creating her Vic's menu, she pondered a question presented to her by chef Steve Connaughton, with whom she worked at Lupa: Take cheese, nuts, and pork off of a menu, and what do you have left?
"It was about pulling flavors out of vegetables, and showcasing them," she says of her resulting excitement to let produce shine. That her menu is coincidentally safe for those needing fewer ingredients on their plate was a happy, secondary accident.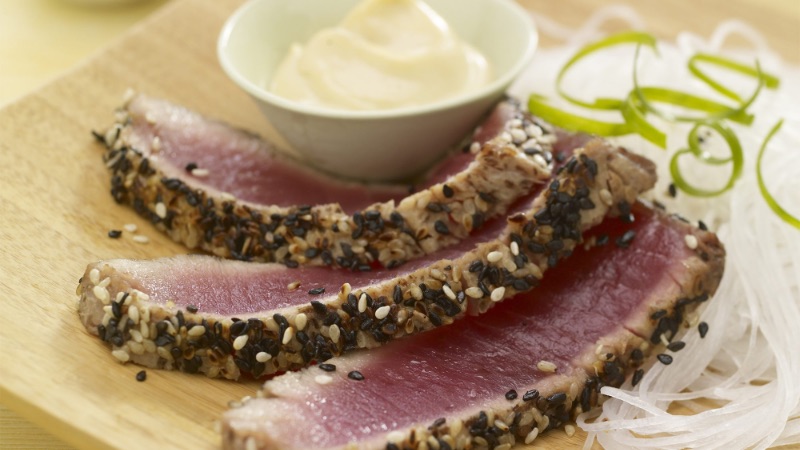 With her leftover citrus hack, Sterling combines her love of citrus with this passion for produce—whether at work or home, fresh garlic and leftover herbs laying around can all get used up in this versatile base. And no matter the combination, Sterling swoons over the texture.
"Deep down, I love mayonnaise," she says. "I mean, who doesn't? This has that same texture, but also a brightness that can really showcase something else."
With quick adjustments, her citrus sauce "masquerades throughout the whole kitchen," she promises. "And the citrus doesn't dull out. This is 100 percent authentic lemon flavor that doesn't change—it's consistent."
How It Works
"There are no tricks here," Sterling promises. The pectin in citrus is a natural thickening agent; just like we add powdered pectin to help fruit jam set, so the pectin in some citrus is high enough that it helps bind with oil without a fat emulsifier like the lecithin found in egg yolk.
Master the Base
To use up your leftover citrus and herbs in Sterling's quick sauce, first "top and tail" your citrus, removing the extremely bitter bits of end rind. ("It's one of my favorite phrases—I worked for an Irish chef in my early days," she says.) This works best with lemons, oranges, and blood oranges, Sterling says, as they have around the same amount of pectin. "It's very bad with limes," she warns. If using grapefruit, separate the flesh from the rind and remove and discard the thin layer of white from between them. "The flesh is delicious and the meat so great," she says. But including the white will make the sauce overwhelmingly bitter. Cut the citrus into quarters, remove the seeds, and then cut them up a little smaller.
Put chopped citrus into a blender or Vitaprep—the stronger the blend, the smoother the sauce. You can also do this with a hand blender, Sterling says, but the result won't be as smooth. Even if you end up with tiny bits of rind in your sauce, it will still taste delicious.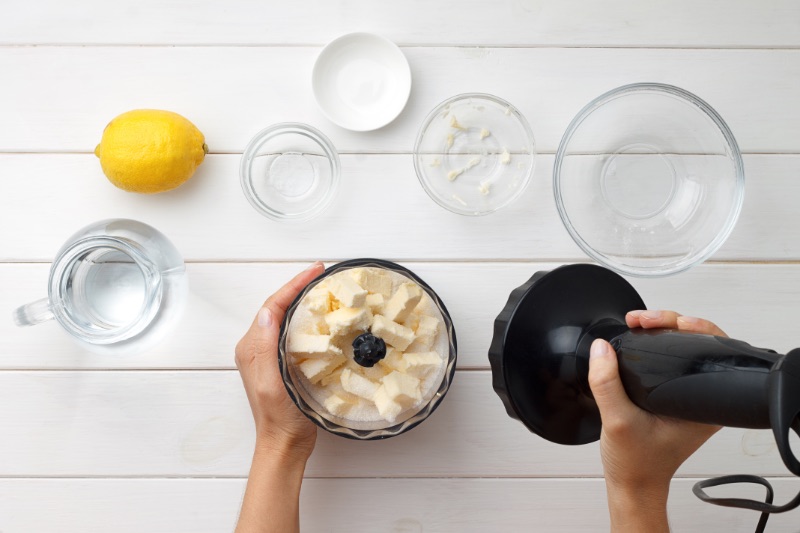 Fill your container about halfway with water—just enough to grind the lemons smooth (estimate under, not over, for this). As it blends, add a little honey to taste—Sterling adds a tablespoon of honey per four lemons. Then, once the honey is in, slowly drizzle in olive oil until it emulsifies creamy and shiny, to the point of a true aioli.
Straight up—without any salt or other seasoning—this produces a tart citrus sauce with only a touch of bitterness. If emulsified fully, it will hold for at least a week in the refrigerator. If it does separate, a quick whisk pulls it back together.
For a garlicky punch, add a roughly-chopped clove in when you first start blending the lemons. Fold in fresh herbs at the end. "This is pretty universal," Sterling says of the flavor components that match with citrus. "Tarragon, dill, basil… I can't imagine an herb that wouldn't go with this nicely." Make it savory with chilies or warm with coriander.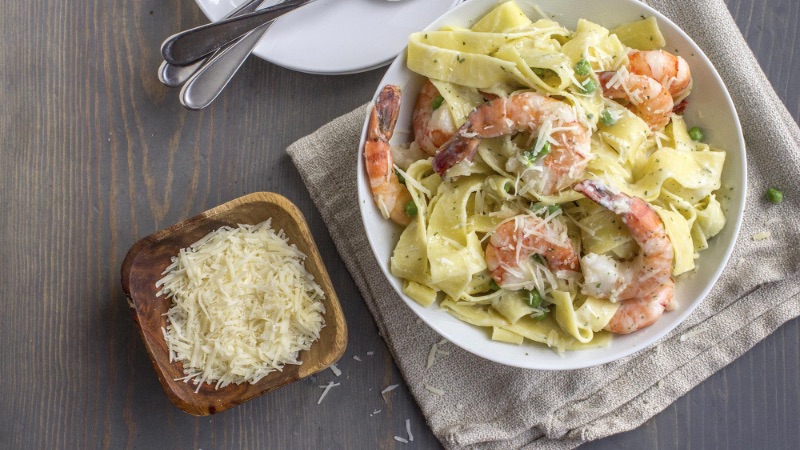 Spread It Around
On its own, the sauce makes for a killer dip for roasted potatoes, a brightener for leftover restaurant dishes the morning after a long night, a topping for grilled vegetables (hot or cold), or a sauce for basically anywhere you need to very quickly brighten and lighten. Have something rich? This sauce can match it.
Beyond that, let it morph as needed.
Thin it out into a vinaigrette, and you've got a quick, simple sauce for a roasted or poached fish dish.
Fold it into butter with a little black pepper, "and you have a lemon butter toast that's really tasty. And by folding it into butter, it'll stay even longer," Sterling says.
To make a creamy pasta without the cream, fold the sauce into the end of the dish. "It won't break," she promises, "so if you want to take your butter out, it will add to creaminess at the end and lemon flavor." Or, if a dairy-free dish is not a concern, add to a pasta-and-clams combo for a particularly summery burst of the seashore.
Add even more fat to the base, and it will seal into a block almost like lemon curd that can be sliced.
"I think people shouldn't be afraid to cook at home. I know that's a terrible thing to say, from me," Sterling admits. "But clean food is just so much better."
This article was written by Jacqueline Raposo from Food & Wine and was legally licensed through the NewsCred publisher network. Please direct all licensing questions to legal@newscred.com.