One of the biggest challenges of packing my kids' school lunches is seeing -- and cleaning up -- the food that comes back home. Not only is it a major bummer to see the food go to waste, but it also leaves me wondering if my kids spent the afternoon hungry. Sliced apples -- beloved by my kids at home -- used to always come back in their lunch boxes uneaten.
But ever since I learned a game-changing method for preventing browned apples (spoiler: It's not lemon juice -- or cinnamon!), my kids always finish their slices at school.
Why do apple slices turn brown, anyway? Browning is natural discoloration caused by the natural enzymatic reaction set off by slicing, but it can also negatively affect taste, odor, and even nutritional value. The off-putting color also keeps my kids from eating their otherwise fine lunch box apples.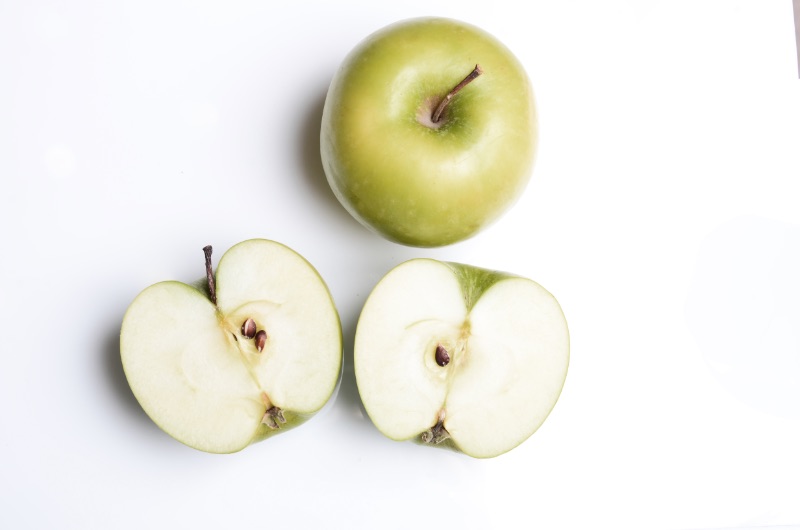 The secret to lunch box apple slices: salt water
Lemon juice and even ground cinnamon are often suggested for keeping sliced apples from turning brown -- and although they work to varying degrees of success, a simple salt water brine is by far the easiest and best way to prevent browning.
We learned this simple and surprising tip from a stylist on set at a Kitchn shoot -- and it makes sense that a food stylist would have a trick like this up his sleeve. Stylists are often tasked with keeping food looking fresh for the camera for hours, and little tricks like this one are just one of many things we've learned on set.
But how do they taste?
I know what you're thinking: Are these apple slices salty? Surprisingly, no! The apple slices we tasted on set had almost no salt taste; any saltiness on them served only to enhance the fruit's flavor (like this classic watermelon serving trick).
You can also rinse apple slices to remove any lingering hint of salt. Unrinsed, these brined apple slices can have a slightly salty flavor, but after rinsing you won't be able to distinguish them from freshly cut apples.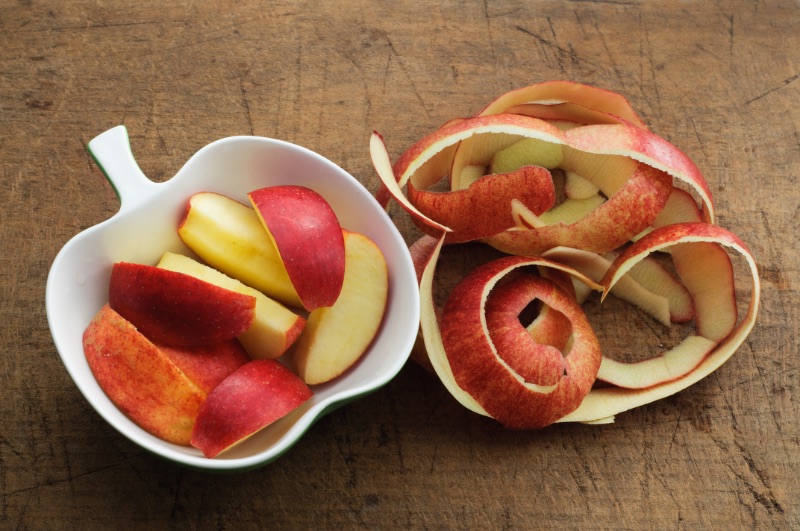 How to keep apple slices fresh with salt water
Mix 1/2 teaspoon kosher salt into 1 cup of cool water until dissolved. Add your sliced apples and soak for about 10 minutes. Drain the apples and store in an airtight container for up to a week.
If you're packing the apples in a lunch box right away, give them a rinse under cool water. Otherwise, rinse the stored apples just before serving or packing to get rid of any surface salt. These brined apples keep well for up to five days in the fridge.
This article is written by Meghan Splawn from The Kitchn and was legally licensed via the Tribune Content Agency through the NewsCred publisher network. Please direct all licensing questions to legal@newscred.com.